Written by Staff on January 22, 2020 – 6:19 am -
NASHVILLE, TN – April Potter, President of the April Potter Agency announces the addition of Bluegrass, Country, and Gospel artist Nathan Stanley. April Potter Agency will be handling all booking and management duties for Nathan.
"I am very excited to work with such a music royalty with rich heritage such as Nathan," shares April. "I have the utmost respect for his grandfather and his influence on the world of music and I look forward to helping Nathan carry on that legacy."
Nathan adds, "I'm thrilled to be working with April Potter and all of her wonderful staff. She has many years of experience with booking and management and I'm looking forward to seeing what the future has in store."
MORE ABOUT NATHAN STANLEY:
Nathan Edmond Stanley was born into a music royalty bloodline and rich family legacy. The grandson of the Bluegrass music icon Dr. Ralph Stanley, Nathan made his music debut at the young age of two playing the spoons for the Clinch Mountain Boys with his grandfather at the Grand Ole Opry in Nashville.
He later graduated to playing the mandolin, and from 2007 to 2016 became the last lead singer and rhythm guitar player for the Clinch Mountain Boys – one of the most highly acclaimed bands in the music industry.
Nathan has spent most of his life on a 45-foot tour bus traveling across the United States and internationally collecting many awards and accolades along the way:
In 2006, Nathan had the great honor to perform for the Queen of England when Her Majesty visited the state of Virginia.

In 2011, he had a #1 song on the Inspirational Country Music (ICM) charts for the unforgettable song "White Dove" with Vince Gill.

In 2011, the National Traditional Country Music Association voted My Kind Of Country the Classic Country Album of the Year.

In 2014, Nathan signed a recording deal with Willow Creek Records Nashville, TN.

In October 2014, his album Every Mile garnered Nathan his first GMA Dove Award (Gospel Music's Highest Honor) nomination and win for "Bluegrass Album of the Year".

In January 2015, Nathan was featured on the Grammy Nominated Cracker Barrel album Ralph Stanley and Friends: Man of Constant Sorrow. Nathan performed two songs with his grandfather on the special project. One was the classic "Rank Stranger" and the other was a heartfelt performance of "Hills of Home."
In 2016 Nathan was voted "Best Bluegrass Artist" at the ICM AWARDS in Nashville, TN.

Also in 2016, Stanley made several cameo appearances in the award winning Christmas Movie Believe starring Ryan O'Quinn and produced by Billy Dickson.
From 2013-2016, Nathan Stanley hosted his own television show on Living Faith TV based out of Bristol, Tennessee. With close to one million viewers each month, The Nathan Stanley Show was the #1 show on the network for almost the entirety of its four years of airtime.
Stanley has nine solo albums to his credit, recording with artists such as Brad Paisley, George Jones, Vince Gill, Marty Stuart, Patty Loveless, Ricky Skaggs, Del McCoury, The Isaacs, Gene Watson, T. Graham Brown, and many more.
Nathan will release his 10th studio album in 2020. The project is real country music! The first radio single "That's How I Got To Memphis" will be released to Country & Americana Radio nationwide in February 2020. Stanley will tour with his country band in 2020 while still doing a select amount of his acoustic show concerts. Stanley is currently signed with J&T Entertainment and MC1 Nashville.
MORE ABOUT APRIL POTTER AGENCY:
April Potter Agency is a full-service, exclusive booking and management company located in Nashville, Tennessee serving a large selection of venues including arenas, auditoriums, churches, fairs, festivals, schools, city events, coffeehouses, theme parks and more with a variety of artists. April Potter brings to her agency 23 years of experience in the music industry. In 1996, she began working for The Harper Agency, and later formed her own company in 2002, where she represented some of the most popular names in gospel music. She returned to work for Harper in 2010 for two more years, before leaving to homeschool her daughter. Since that time, she's worked as a freelance agent and consultant in multiple areas of the industry, including management, marketing, radio, publicity, and booking both stateside and worldwide. In May 2016, she relaunched April Potter Agency expanding from Christian music to several genres including Country, Bluegrass, Rock, Corporate Speakers and Tribute Bands.  Potter is a Franklin County, Alabama native and Music Business graduate of the University of North Alabama. For more information click HERE.
Read the latest Gospel Music News in SGNScoops Magazine online HERE
Tags:
April Potter Agency
,
christian country
,
gospel music
,
Nathan Stanley
,
Ralph Stanley
,
Southern Gospel Music
Posted in
announcements
,
artists
|
Comments Off

on APRIL POTTER AGENCY ANNOUNCES EXCLUSIVE BOOKING AND MANAGEMENT AGREEMENT WITH BLUEGRASS/COUNTRY/GOSPEL ARTIST NATHAN STANLEY
Written by Staff on January 19, 2020 – 10:29 am -
I ASKED GOD FOR A CANCER FREE BIRTHDAY ON SUNDAY THE 19TH AND GOT IT ! — Carman
When we discovered the cancer from 2014 had returned 17% and growing, Dr. Van Rhee put me on a new aggressive combination of treatments in July for seven months. Then (they) tested me again last week with MRI's, P.E.T. scans, bone biopsies and blood tests. The cancer was now below the levels it was when I first left nine months of chemotherapy in 2014. I'll have to continue treatment indefinitely through a series of pills I take everyday. Mine is a constant daily battle. But as long as I stay away from stress and get plenty of sleep, I'll always feel great and not sluggish or lethargic. I still can be active and workout. Bottom line is, I asked God for a cancer free birthday and today it's now below the zero mark.
Now, I want to give you a gift on   my birthday. Yes, I'm returning the favor of over 40,000 prayers. To thank you for all your prayerful support, I want to give you my new Rock Opera musical, "Christ the Champion," free, before its release. You can download it right now. Over 15 classic Carman songs with my dialogue between each song to present the passion of Christ in Christian rock form. It's a musical you can do and have a great time in your church with dancers, mimes and actors. Or just listen and let it minister to you.
Go to CarmanOnTour.com and download yours.
One last thing. I'm going back on tour this month and have a message for the Devil:
I've seen the storm
I faced the storm
I weathered the storm
Now I am the storm
Carman
Read the latest Gospel Music News in SGNScoops Magazine online HERE
Tags:
cancer
,
Carman
,
Christian Music
Posted in
announcements
,
artists
|
Comments Off

on Carman gets a birthday gift from God
Written by Staff on January 18, 2020 – 5:16 pm -
Well known Gospel music teacher and supporter, Charles Novell, passed away early Friday morning, January 17, 2020, leaving behind his wife, son, and daughter.
On January 17, 2020,  Charles Novell's son Rob posted the following on Facebook: My Dad completed his race around 12:30am this morning. Earlier in the evening we were gathered around his bed singing songs of praise and worship. As we sang "What A Day That Will Be" I celebrated the words in the second verse… "no more sickness, no more pain". My Dad received his complete healing this morning. We've talked and shared stories about Dad this week. He was a man that encouraged, motivated, invested in and gave his all to everyone he ever met. He was my Dad, my hero, my teacher, my example, and my biggest supporter. He taught me how to be a husband, a father, a musician and most importantly a Christian by his Godly example. Please keep my Mom, my Sister and our family in your prayers over the next several days.
I will be sharing details over the next several days but we will have a visitation in Georgia and a service in Ohio next week. As far as today…. for my Dad…. this is going to be his "Best Day Yet". Let's head to class!!
Bill Dykes, a close friend of Charles, wrote the following biography of this beloved man:
Dr. Charles Novell is a graduate of the world famous Cincinnati Conservatory of Music and
holds a Doctorate of Music degree. He has been involved in gospel music as a songwriter, arranger, recording producer, and performing for several decades. He has produced over 2,500 albums in his career and has arranged and been a vocal coach for numerous groups, soloists and choir over the years. Charles began teaching in the Stamps Conservatory of Music in the early 60's. He soon became the Dean of the school. In 1978, JD Sumner handed the school over to Charles and he ran the school with Cecil Blackwood under the name the National School of Christian Music. In 1986, Charles changed the name of the school to Christian Music Conference. In 2005, the school went through one more name change to the Charles Novell School of Music which still runs today under the direction of his son, Rob Novell. I will miss my dear friend but know he is well now and happy with his Savior Jesus Christ at home in Heaven!! — Bill Dykes
Please join SGNScoops in praying for peace and comfort for the family and friends of Charles Novell.
Tags:
Bill Dykes
,
Charles Novell
,
gospel music
Posted in
announcements
,
artists
|
Comments Off

on Charles Novell completes his race
Written by Staff on January 18, 2020 – 8:31 am -
Happy New Year! We are excited to present to you the first issue of SGNScoops Magazine for 2020. This is also the first issue that is a color magazine, sold by subscription and available on the record tables of your favorite artists. If you don't see the SGNScoops Magazine, condensed hard copy, on an artists' record table, then please ask them to carry it. We would love for you to see it!
The January issue of SGNScoops Magazine is usually one where our cover highlights an artist that we feel will make waves in Gospel Music in the new year. This year, we bring you Josh and Ashley Franks, whose music has been climbing the charts and whose talented family is well-known in the industry. We hope you enjoy this great article by Jimmy Reno.
Be sure to read all about the Erwins, Eli Fortner, Citizens of Glory, Mark Bishop, and Andy Leftwich; artists whose styles span the breadth of Gospel music. JP Miller reaches a milestone, and we pay tribute to Dr. Buck Morton. All this plus our DJ Spotlight, Coastal Events Update, Publisher's Point, and the top songs across the country. Thanks to all of our writers this month, including Jantina Baksteen, Justin Gilmore, Lyndsey Chandler, Marcie Gray, Les Butler, Vonda Armstrong, and Rob Patz. Some of these talented people are doing double-duty this month, and all are gracious when asked for something at the last minute. Please check out their biographies at the end of the issue.
We hope you start the year with SGNScoops, but more than that, we hope you start the year with Jesus. He is our Rock and our Foundation, and if you don't know Him, you are missing out on peace and security that can only be found in a relationship with our Lord and Savior, Jesus Christ. If you have any questions or comments, please write to me at lorraine@sgnscoops.com
Read the latest SGNScoops Magazine online BELOW
You Can Download SGNScoops Magazine Here
Tags:
Andy Leftwich
,
Christian Music
,
Citizens of Glory
,
Dr. Buck Morton
,
Eli Fortner
,
Erwins
,
gospel music
,
Josh and Ashley Franks
,
JP Miller
,
Mark Bishop
,
SGNScoops Magazine
,
Southern Gospel Music
Posted in
announcements
,
artists
|
Comments Off

on January 2020 SGNScoops Magazine
Written by Staff on January 15, 2020 – 10:38 am -
Dobson, NC – The Journeys share a message with audiences all over the country that people with special needs can be used by God in powerful ways. Greg and Donna Journey, along with their Autistic son, Ben, have made some remarkable appearances, encouraging families near and far that God has a plan and a purpose for everyone!
The Journeys appeared at the commencement ceremony for the Helen Keller School for the Blind in Talladega, Alabama on May 23, 2019. Donna Journey shared, "This was such a unique opportunity for us. As we stood on stage, we felt such a sense of pride for the graduates and all of the struggles they had overcome. It was such an honor to bring a message of hope in Christ to young people who had worked harder than most of us can imagine to achieve independence in this life."
Greg and Donna were devastated when their beautiful son was diagnosed with Autism at just two-and-a-half years old, but they have embraced Ben's needs and allowed God to use their family to encourage others that we are all created uniquely. As they travel, sing and minister, the joy in Ben's heart is evident when he plays the piano or guitar and sings. He may not communicate often verbally, but musically, his passion for the Lord is unmistakable!
One of the sweetest memories for The Journeys was
when Vince Gill and Amy Grant invited Ben to visit with them in their home for his 21st birthday. They were so gracious and Ben was thrilled to spend some time playing guitar with Vince as we all sat around and sang. What made it even more special was that Ben wasn't even aware that he was playing guitar with a celebrity. To Ben, Vince was just a friend who invited him to come and spend some time worshipping the Lord. Ben is a beautiful example of God's purpose for creating each one of us to be unique and to serve Him with every breath we take.
The Journeys host a radio show called The Blue Ridge Gospel Network that airs weekly on WIGN in Saltville, VA, SOGR Internet Radio (www.sogrradio.com), Pure Gospel Radio in GA, WSPR Radio, SBB Radio and Country and Southern Gospel Radio in Northern Ireland and Canada. Their brand new live radio program will air on Wednesday nights on the New Journey Radio App and on Facebook Live beginning in February. Their new radio single, "Fearfully and Wonderfully Made" recorded at Chapel Valley, paints a beautiful picture of God's purpose for each and every life.
Learn more about The Journeys at www.thejourneysgospel.net, and be sure to visit Ben's Facebook page: https://www.facebook.com/Through-Bens-Eyes-113444550072733/ to view his paintings and experience how fearfully and wonderfully made this talented young man truly is.
For more Gospel Music news read the latest SGNScoops Magazine HERE.
Tags:
autism
,
Ben Journey
,
gospel music
,
Helen Keller School for the Blind
,
Southern Gospel Music
,
The Journeys
Posted in
announcements
,
artists
|
Comments Off

on THE JOURNEYS – "WE ARE FEARFULLY AND WONDERFULLY MADE!"
Written by Staff on January 10, 2020 – 10:09 am -
Arden, North Carolina (January 10, 2020) — Master's V (website HERE) is finding comfort in God's promises on Solace, their new album now available from Sonlite Records (website HERE)
Solace recognizes there will be life after death, and therefore it isn't something to be feared. With powerful and moving moments, Master's Voice brings hope to the weary and finds peace in the gospel.
The album begins with "Let Us Not Grow Weary," a song about keeping a positive attitude and spreading God's word, even when the world is a difficult place. It's followed by "He's Coming Back," the first radio single, detailing Christ's return to Earth. T.J. Evans, singing lead, shares that day will be joyful for those headed to their eternal home.
"Why should I worry with the sinful world / I'm getting ready to leave / He's coming back, I'm going home / Soon I'm gonna see the face of the one I've waited for so long."
Solace has quiet reverent moments with "The Things Only God Can Do," featuring Ricky Capps marveling at God's power and the miracles only He can accomplish, and "Pray Through Me," describing how hopelessness can be turned over to the Holy Spirit.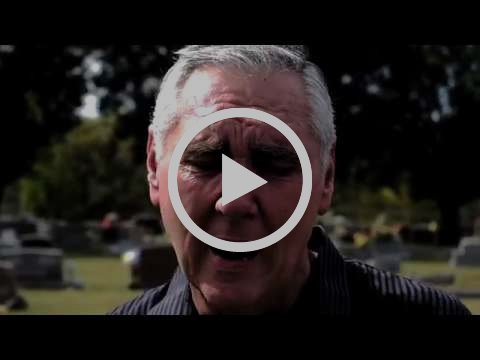 Songs like "Because I Said So" and "Took It All Away" — which features David Folenius — remind us to trust in God's plan as He's given us all we need to live and thrive before reaching eternal life.
In "At Home," featuring Jerry Pilgrim, Master's Voice tells of learning about Heaven and all the wonders it will hold. "Five Minutes" reminds that diligently living as a follower of Christ will allow you to reach that promised land, and the haunting "Thinking Outside The Grave" serves as a warning to not be shortsighted and to remember life continues after death.
Other tracks include "This Same Jesus," "Peace Like A River," and "Last Of The Last Days."
As a collection, Solace is a statement of being at peace with God's plan for all life and a reminder of the glories Heaven promises after death.
Listen to Solace HERE.
About Master's Voice
Since 1995, Master's Voice has been committed to bringing an evangelistic approach to singing and preaching the life-changing gospel of Jesus Christ till all know…or He returns. This team is also devoted to musical excellence, understanding that this "music with a message" requires the utmost professionalism, preparation, commitment, clarity, doctrinal soundness and passionate vocals. The group features founder, owner and tenor singer Ricky Capps; lead singer T.J. Evans; baritone singer David Folenius; bass singer Jerry Pilgrim; musician Theron Perry; and sound technician Chuck Howe.
About Crossroads:
Crossroads (website HERE) is a market leader in the Southern Gospel, Bluegrass, and Americana fields. Established in 1993, following the combination of Horizon Music Group and Sonlite Records, Crossroads now operates several divisions including Crossroads Label Group (Horizon Records, Sonlite Records, Mountain Home Music, Skyland Records, Pisgah Ridge Records, Crossroads Records, and Organic Records), Crossroads Distribution, Crossroads Radio Promotions, and Crossroads Recording Studios. Led by a strong executive team of Christian music and Bluegrass music veterans, Crossroads combines cutting-edge technology with creative innovation to connect fans with our artists' music.
For more Gospel Music news read the latest SGNScoops Magazine HERE.
Tags:
Christian Music
,
Crossroads Records
,
gospel music
,
Master's Voice
,
Solace
,
Sonlite Records
Posted in
announcements
,
artists
|
Comments Off

on Master's Voice releases 'Solace,' finding peace in God's word
Written by Staff on January 9, 2020 – 2:56 pm -
For this edition of Beyond the Song, Jantina Baksteen spoke to Bill Worley of Master Peace Quartet.
Jantina Baksteen: Can you do a short introduction of Master Peace?
Bill Worley: Master Peace Quartet, or MPQ, began from the desire of three friends to uplift their Lord and Savior, Jesus Christ, in song. Anthony Patton (lead), Bill Worley (bass) and Barry Minish (manager) have been long time friends. Rounding out the group is Brian Etheridge (tenor) and David Hill (baritone). On April 26, 2014, the first concert for Master Peace Quartet was held at Olivia Baptist church in Dalton, Georgia. 
MPQ released their first single to radio in September, 2018. The song is entitled, "You Didn't Throw Me Away." We are grateful for the radio success it received.
In January of 2019, MPQ released their second single to radio, "Alive Again" written by Jerald Hill, Gene Ezell, and Eva Wilson.
MPQ is based out of Dalton Ga., and has no plans to slow down.
JB: You all have a rich background in singing. Was it a longing for each of you to be a singer from your younger years?
BW: Brian, Anthony, and Bill, each grew up singing at church. From an early age they wanted to sing. David fell in love with Southern Gospel music in the mid-90's when he saw Gold City in concert.
JB: What's your definition of a solid quartet group?
BW: Each one doing their part to move the group in a positive direction, in all areas from vocals, harmony, stage presence, and even promoting the group. A quartet or any group is only as strong as its weakest link. 
JB: Your current radio song is "Alive Again." On what album did you record this song?
BW: "Alive Again" was recorded as a single; it is not on an album.
JB: What's the message in this song? 
BW: That God forgives each one that asks, and makes us "Alive Again." Romans 3:23 says, "For all have sinned and come short of the Glory of God."
JB: How many tour dates does MPQ do in a year?
BW: 50 to 60
JB: In what parts of the country do you sing?
BW: Mainly in the southeast, but we have traveled to Michigan, Ohio, Maryland, Pennsylvania, and this December, we were in New York.
JB: What keeps you busy when you're off the road
BW: Families, churches, and our jobs.
JB: Where can the reader find you on the web? 
JB: On your website, you have highlighted the Bible verse Philippians 4:7 "And the peace of God which passeth all understanding, shall keep your hearts and minds through Jesus Christ." No doubt that's where the name of the group is linked to! How does this verse come alive in your personal lives? Please share.
BW: Really, that you can have peace through Christ if you have accepted Him as your personal Savior. Even when you don't understand what is going on in your life, you can have peace through Christ.
We hope you enjoy Master Peace singing, "Alive Again."
Thanks Master Peace Quartet for sharing your ministry. May your message you share in song touch many lives.
By Jantina Baksteen
Tags:
Alive Again
,
Bill Worley
,
gospel music
,
Master Peace
,
Southern Gospel Music
Posted in
artists
,
Beyond the Song
|
Comments Off

on Beyond the Song: Master Peace is "Alive Again"
Written by Staff on January 9, 2020 – 7:14 am -
Kinston, NC – The year of 2019 was one filled with numerous changes for a man who is no stranger to change. Ed O'Neal, long-time Dixie Melody Boys' owner/manager, SGMA Hall of Fame member and 60-year Southern Gospel Music veteran has endured the test of time. As has often been stated, Ed O'Neal is no stranger to changes and adversities. In fact, over the past five and a half decades he has seen over 90 personnel changes. "That has to be a record in this business," Ed says with a chuckle.
The past year saw more group personnel changes for the seasoned veteran; however, the adversity he personally experienced throughout much of 2019 seemed to be one of his biggest challenges. "On April 1, I was involved in a pretty serious automobile accident," he recalls. "It has been a tough recovery, and it
seemed when I was getting past the injuries from the accident, more health issues popped up. I will admit that it has been a tough road, but I am so thankful that I am doing much better and able to get back on the road and enjoy singing and traveling again."
During the summer and fall of 2019, health issues made it difficult for O'Neal to travel. "During the time I wasn't able to travel, Willie (Sawrey) and the other guys worked really hard to fulfill the commitments we had, and they did a very good job. I continued to manage the group, just as I always have, even though I couldn't be on the road," Ed explains. "There were a lot of rumors circulating that I was never coming back on the road and that I was selling the group or that the group was coming off the road, but we were able to prove those rumors to be false. The truth is, I am committed to managing The Dixie Melody Boys as long as I am able to do so. I've put a lot of years into The Dixie Melody Boys. I love the promoters and the pastors who have supported us over the years. They are lifelong friends, and I am thankful that over the past month or so I have been able to get back on the road and have enjoyed seeing many of those friends again."
Mr Ed, as he is affectionately known by many of those lifelong friends, is delighted with the group of young men who are now a part of the Dixie Melody Boys, and who are helping him carry on the musical tradition that began nearly six decades ago. In addition to Ed and Willie Sawrey, who has been with the group for almost four years and serves as the quartet's baritone and road manager, former Dixie Melody Boys' tenor, Derrick Boyd has rejoined the group. "Derrick is a great tenor who traveled with me back in the 90s," Ed states. "It's really good to have him back. He has made a lot of friends over the years, having traveled with groups like The Kingsmen, The Anchormen and The Toney Brothers. He has over 30 years experience and that is very valuable."
Serving as the group's lead singer is Booneville, MS, native, Cayden Howell. Unlike his fellow quartet members, Cayden is new to the Southern Gospel Music field but he is delighted to have the opportunity to be a part of a group with such a rich history. Being a part of the Dixie Melody Boys fulfills a life-long dream for the Southern Gospel newcomer who grew up loving the quartet sounds. "There's just something about the four-part harmony. I've loved quartet music since the first time I heard it, and I am so thankful and blessed to be singing with The Dixie Melody Boys. I'm ready to see what God has in store for the future," Cayden states. "We are delighted to have Cayden on board with The Dixie Melody Boys. He is a talented young man who comes from a wonderful family," Ed shares about his 18-year-old lead vocalist.
As a result of the numerous health issues encountered during 2019, Ed made the decision to add yet another vocalist to The Dixie Melody Boys. "It became pretty apparent to me that there would be some weeks that I physically would not be able to travel with the group," he explains, "but I felt it very important that even when I was unable to be at an engagement that the Dixie Melody Boys would be delivering what the audience was expecting. It was important for me to find the best person to fill the role of bass singer." Ed found this in 40-year veteran and Tunnel Hill, GA, resident Earl Roberts. Earl first began singing at the tender age of 15 and over the past four decades he has sang with numerous regional groups from the state of Georgia and is delighted to join the ranks of the full-time road warriors. "I had been seeking a full-time position in Southern Gospel Music for a while and had been praying for God's direction. This led to the position with The Dixie Melody Boys, and I am having a great time."
With new excitement Ed O'Neal and The Dixie Melody Boys look forward to new opportunities in 2020. "We are very excited about the future. I believe I have four guys who are willing to work hard and embrace whatever 2020 brings. I will admit the past year has been really tough but God has brought us to a great place," Ed states.
Ed O'Neal's love for the people, his desire to always present quality music, united with his desire to never compromise his responsibility to spread the Gospel through Southern Gospel Music in a professional manner has allowed The Dixie Melody Boys to remain at the forefront of Southern Gospel Music for nearly six decades. A brief conversation with this Southern Gospel living legend confirms the vigor and vitality he possesses. It's that spirit and love for singing Gospel music that drives him each day. "I want to see The Dixie Melody Boys continue the great tradition I started a long time ago. At 83 years of age, I still love to do what I do. As I have said many times, the faces and the names may change, but The Dixie Melody Boys still have a message to share, and even after all these years I still believe God has great things in store. I'm excited about the good guys I have with me, and I'm excited about what lies ahead in 2020. I think it's gonna be a great year!"
Anyone interested in scheduling The Dixie Melody Boys may contact the Beckie Simmons Agency at 615-595-7500 or via email at 
beckie@bsaworld.com
.
Tags:
Derrick boyd
,
Dixie Melody Boys
,
Ed O'Neal
,
gospel music
,
Southern Gospel Music
Posted in
announcements
,
artists
|
Comments Off

on New Decade – New Members – New Excitement – Ed O'Neal's Dixie Melody Boys Pressing Forward In 2020
Written by Staff on January 7, 2020 – 5:15 pm -
For this episode of Beyond the Song, I spoke with the Tyners from South Carolina, a four member family group who has recently seen radio charting for their song, "The Old Rugged Cross Will Never Grow Old."
For this interview, I spoke with Beverly Tyner.
Jantina Baksteen: Can you gve us a short introductions of who the Tyners are?
Beverly Tyner: We are a family ministry consisting of my husband Ricky, myself(Beverly), our daughter Brooke, our son Noah and my step-dad Ricky Tolson. I rededicated my life in March of 1994, and started praying for my husband, Ricky. He had been playing in bars since he was 10 years old and struggled with alcohol and drugs. After five and a half years of prayer, in 1999, the Lord saved and delivered him. Not long after that, we started travelling and ministering through song, and preaching and sharing our testimony. So we have been in ministry now for 20 years and loving every minute of it! Nothing like being able to travel with your family in ministry! We have witnessed the Lord's power to save, heal, deliver, restore and revive so many people!
JB:Do you have a music background? 
BT: My grandfather was a minister and our family travelled in a singing and preaching ministry even before I was born, so we do have a music back ground.  
JB: Who are your music influences?
BT: Our music influences (ministries we respect) have been the Crabb Family, and the Isaacs, to name a couple.  
JB: I heard a lot of your songs are written by your father in law, can you share about that? Is "The Old Rugged Cross (Will Never Grow Old)" one of those songs? 
BT: My step-father does write most of the original music for this ministry. He did write "The Old Rugged Cross Will Never Grow Old." God has truly anointed him to write such powerful songs and we have been blessed to have him with us. (Since 2001).
JB: "The Old Rugged Cross" is on the album "Not My Life." Why did you choose this title?
BT: "Not My Life" is the title of our last CD. We chose this because this is the title of one of the songs on the CDs. (also a very powerful song).
JB: What is your favorite Bible verse you always go back to?
BT: There are so many schriptures that have been life-lines for us! Since we are in a soul-winning ministry of course, the enemy has fought us every step of the way. We remind him that, "no weapon formed against us shall prosper!" (Isaiah 54:17). We have been through a lot in the past 20 years but we have found strength in Psalm 91″. ..He who dwells in the secret place of the most High shall abide under the shadow of the almighy…..!"  And though the seasons are hard, "Let us not grow weary in well doing, for in due season we shall reap if we faint not."(Galations 6:9). I could go on and on. God has been faithful to us and we love Him so much, and are truly grateful for His mercy and grace!
JB: Is there something more you would like to share?
BT:  We have a vision that we will witness a great end-time revival and our family will be a part of it! We want to see God's glory in these last days!  Believing for an end-time harvest of souls being saved, healed and delivered!!
The Tyners sing "The Old Rugged Cross Will Never Grow Old"
JB: Where can we find you on the web?
BT: We have a facebook ministry page, "The Tyners," you can go to and "like" the page. 
Thank you to the Tyners for sharing your story. God's blessing on your ministry reaching out to those who  are in need.
Tags:
Beyond the Song
,
gospel music
,
The Old Rugged Cross Will Never Grow Old
,
The Tyners
Posted in
artists
,
Beyond the Song
|
Comments Off

on Beyond the Song: Beverly Tyner of The Tyners