Written by Staff on October 13, 2018 – 11:55 am -
Nashville, Tenn. (October 1, 2018) — GRAMMY® Award-winning country and comedy music legend Ray Stevens has announced his third annual Ray Stevens Charity Golf Classic, taking place October 21-22 in Middle Tennessee.
A full concert by Stevens and surprise guest performers will take place on the evening of October 21 at a pre-tournament event at his brand new West Nashville entertainment venue, the Ray Stevens CabaRay. An 18-hole golf scramble will take place the following day (October 22) at the Temple Hills Country Club in Franklin, Tennessee.
The event benefits Augie's Quest (ALS), Shriners Hospitals for Children and the Employment Partners Care Foundation.
"I'm honored to again be hosting this yearly golf tournament to help raise money to fight ALS and to assist the Shriners Hospitals for Children," says Stevens. "I hope lots of people will sign up for a great day of golf, a fun night of entertainment at my new CabaRay showroom, and to raise money for a good cause. Like me, you might not be happy with your swing, your putting, or your score but you can be happy knowing it's all to help others less fortunate than ourselves."
The tournament includes golf (teams of 4), breakfast, lunch, prizes. Teams are $800 or $200 per player. Sponsorship packages are also available. Separate non-golfer tickets for the pre-tournament event at CabaRay are available for $75 per person. These tickets include heavy hors d'oeuvres, drinks, silent auction and admission to the Ray Stevens concert. To enter the tournament, attend the pre-tournament event or become a sponsor, register 
here
.
To preview online auction items and bid, register 
here
. Items include golf packages, vacation homes, art, chef's dinners, autographed music memorabilia and many more great items. The auction goes live today, October 1, and will close on October 21 at 7:00 p.m. CT.
About Ray Stevens
Twelve-time nominated and two-time GRAMMY® Award winner Ray Stevens has spanned the generations with 60 years of comedic musical talent, including songs such as his multi-million selling hit "The Streak" and his classic pop standard "Everything Is Beautiful." Throughout his career, Stevens has sold more than 40 million albums and continues daily office operations at his home base, Ray Stevens Music, located on Nashville's historic Music Row. Stevens hosts Ray Stevens CabaRay Nashville, a 30-minute weekly music/talk show airing on Public Television. The music legend recently opened his very own Nashville entertainment venue, the CabaRay Showroom, a 35,000 square foot music venue where Stevens performs weekly live concerts. In the summer of 2018, Stevens' legacy was cemented into the history of Nashville when he received his very own star on the Music City Walk of Fame.
Tags:
ALS
,
Golf Tournament
,
Ray Stevens
,
Shriners
Posted in
announcements
,
artists
|
Comments Off

on THIRD ANNUAL RAY STEVENS CHARITY GOLF CLASSIC ANNOUNCED FOR OCTOBER 21, 22
Written by scoopsnews on October 13, 2018 – 6:00 am -
Jesus stooped down and with his finger, He wrote on the ground." – John 8:6
WHOEVER IS WITHOUT SIN…
The Pharisees had just brought an adulteress before Jesus and demanded, "Jesus, what do you say?"
Silence.
The Bible doesn't tell us what Jesus wrote in the sand that day.
Maybe He wrote scripture.
Perhaps He was writing, "Where is the man?" Doesn't adultery involve two?
Or perhaps He was writing the sins of the Pharisees who were accusing this woman.
Maybe Jesus just needed time to collect His thoughts, because He was angry that they were humiliating this woman just to get at Him.
I have no idea what He wrote, but I'll tell you what I believe was taking place. I believe that Jesus' heart was absolutely breaking as He knelt in the sand. When He looked at this woman, His passion for the lost was causing His heart to break at how she was being treated as an object, unworthy of life. His heart was also breaking because He looked at the Pharisees and realized they just didn't get it. Jesus would have been totally justified to get in the Pharisees faces and say, "You guys don't get it! I came not to judge but to save." (John 3:17)
But Jesus didn't do that. He didn't blow His top and blast them. In an amazing display of self-control and compassion for this woman, He finally stood and said, "Whoever is without sin, you throw the first stone."
They slowly drifted away, dropping their stones as they left. Jesus, in a moment, transferred the humiliation from the woman to the religious men. What wisdom. What a man, this Jesus. You gotta love Him. I surely do. How about you?
(Right From The Heart Ministries)
Happy Saturday!
Tags:
Weekend Word from SGN Scoops
Posted in
announcements
|
Comments Off

on Weekend Word From SGN Scoops
Written by Staff on October 13, 2018 – 4:02 am -
NASHVILLE, Tenn. (October 8, 2018) – Christian music icon,SANDI PATTY, today announces her first-ever family Christmas tour, aptly titled A Family Christmas. The tour kicks off November 30, 2018, and concludes on December 21, 2018, playing 14 cities including stops in Texas, Illinois, Tennessee and more!
An evening with 
A Family Christmas
 will feature Sandi's family – husband Don and their children – taking the audience on a musical journey through Christmas, sharing classics such as "O Holy Night" along with other songs and carols arranged just for the family.
"Every year at Christmas, music is a part of our family's tradition," says Sandi. "Now, for the first time ever, we're excited to bring our Christmas traditions to life on this tour – it'll be just like spending Christmas Eve together! We're going to have a wonderful time celebrating the birth of Jesus, the true reason for the season."
One Child Matters – a child advocacy organization – will be the primary sponsor of the tour. DR Artist Management, Nashville, will serve as the primary promoter of the tour.
Tickets for Sandi Patty's A Family Christmas will go on sale Friday, October 12, 2018, at 10 AM CT.
For more information and to stay up to date with Sandi Patty, please visit SandiPatty.com
SANDI PATTY A FAMILY CHRISTMAS  TOUR DATES:
11/30  Belleville (St. Louis), IL
12/5    Orlando, FL
12/7    Lenoir, NC
12/8    New Albany, IN
12/13  Ft. Worth, TX
12/14  San Antonio, TX
12/15  Hot Springs, AR
12/16  Murfreesboro, TN
12/18  Dothan, AL
12/20  Marietta, GA
12/21  Marion, IL
ABOUT SANDI PATTY:
As one of the most highly acclaimed performers of our time with five Grammy® awards, four Billboard Music Awards, three platinum records, five gold records, and eleven million units sold, Sandi Patty is simply known as "The Voice."
Sandi is the most awarded female vocalist in contemporary Christian music history, with 40 Dove Awards. She was inducted into the GMA Gospel Music Hall of Fame in 2004 and as an Indiana Living Legend in 2007. She has released over 30 albums and this November 2018, will release her latest book,The Voice.
Sandi was introduced to the world with her rendition of The Star Spangled Banner during the rededication of the Statue of Liberty in 1986. Virtually overnight she became one of the country's best-loved performers. Her version of the national anthem has become synonymous with patriotic celebration, including performances at "A Capitol Fourth" with the National Symphony, the Indianapolis 500, the Dedication of Camp David Chapel, and ABC's Fourth of July Special.
While her thirty-year career is heavily rooted in the gospel music industry, Sandi has had the opportunity in more recent years to extend her career outside the genre. Sandi has performed with symphonies across the country, including the New York Pops, Boston Pops, Cincinnati Pops, Dallas Symphony, Baltimore Symphony, Houston Symphony, and Oklahoma City Philharmonic. She also headlined the title role in sold-out performances of the musical "Hello, Dolly!" with the Indianapolis Symphony Orchestra, co-starring Tony Award winner Gary Beach in January 2012.
In addition to her prolific musical career, Sandi is also an accomplished author. For the bestseller Broken on the Back Row, Sandi received the 2006 Silver Angel Award. Her down-to-earth style and sturdy common sense have endeared her to Women of Faith® audiences, with whom she has traveled with since 2005. She's an example to all of us of the freedom that comes from learning how to move on, learning from her mistakes and letting God use her in any circumstance.
"I am grateful for the many opportunities for God has given in my life and for how He has allowed me to spread my wings," says Sandi. "Singing is my way to tell my story of hope, life, and love."
Sandi and her husband, Don, have eight children. They currently reside in Oklahoma City, OK.
Tags:
Chtistmas
,
family
,
Sandi Patti
Posted in
announcements
,
artists
|
Comments Off

on Sandi Patty Unveils A Family Christmas Tour
Written by Staff on October 12, 2018 – 6:28 am -
New albums from Crossroads: Three Bridges, Steve Ladd, Wisecarvers
Arden, NC. (September 28, 2018) – Three Bridges, Steve Ladd and The Wiscarvers' latest albums are now available from Crossroads.
Three Bridges is proclaiming that God's word is for all generations and all people with their upcoming album, Our Story. With energetic vocals and poignant reminders of what God can do, Three Bridges brings the power of faith, mercy and grace to the forefront of their music.
Listen to Our StoryHERE.
Gospel singer Steve Ladd is continuing to spread the word of Christ by crafting music for all tastes with his newest project, Come Up Clean on Sonlite Records. With powerhouse vocals and music that brings in elements of other genres, Ladd creates an upbeat and soulful EP that carries a traditional message in a modern way.
Listen to Come Up Clean HERE.
With their upcoming release, Silhouette, The Wisecarvers are stating who they are and how they want to be seen — as the likeness of Jesus. When someone sees silhouettes, they can see there's a person, but not who it is. This talented family wants you to shift your focus from them to see Jesus through their ministry.
Listen to SilhouetteHERE.
About Crossroads:
Crossroads is a market leader in the Southern Gospel, Bluegrass, and Americana fields. Established in 1993, following the combination of Horizon Music Group and Sonlite Records, Crossroads now operates several divisions including Crossroads Label Group (Horizon Records, Sonlite Records, Mountain Home Music, Skyland Records, Pisgah Ridge Records, Crossroads Records, and Organic Records), Crossroads Distribution, Crossroads Radio Promotions, Crossroads Publishing Group and Crossroads Recording Studios. Led by a strong executive team of Christian music and Bluegrass music veterans, Crossroads combines cutting-edge technology with creative innovation to connect fans with our artists' life-changing music.
Read the September issue of SGNScoops Magazine
HERE
Download The PDF Version Of SGNScoops Magazine
HERE
Find SGNScoops Magazine On Facebook
HERE
Listen To Todays Gospel Music
HERE
Tags:
crossroads
,
Steve Ladd
,
three bridges
,
Wisecarvers
Posted in
announcements
,
artists
|
Comments Off

on Check out three new albums from Crossroads: Three Bridges, Steve Ladd, Wisecarvers
Written by Staff on October 11, 2018 – 5:37 pm -
NASHVILLE, Tenn.—GRAMMY® and Dove Award-winning vocalist Russ Taff returned to the Grand Ole Opry® stage last weekend, as the new documentary, Russ Taff: I Still Believe, prepares to hit more than 700 theaters across the country October 30. Taff joined Platinum-selling country hitmaker Chris Young and legendary Grand Ole Opry® members The Whites and Connie Smith, among others, for the star-studded Friday evening show at Nashville's Grand Ole Opry House. Accompanied by an all-star band, Taff performed his classics "I Cry" and "Winds Of Change" for an enthusiastic audience.
Russ Taff: I Still Believe 
(Fathom Events/Fuseic Entertainment) chronicles the multi-GRAMMY® and Dove Award winning artist's unparalleled musical journey and behind-the-scenes battle with alcoholism. The film includes appearances from Amy Grant, MercyMe's Bart Millard, Michael W. Smith, Newsboys' Michael Tait, Bill Gaither, and comedians Mark Lowry and Chonda Pierce. Immediately following the film, theater audiences will have the opportunity to view a special acoustic session with Taff and multi-GRAMMY® Award-winning singer/songwriter Steven Curtis Chapman. Playing in cinemas nationwide October 30 at 7 pm for one night only, tickets can be purchased at 
fathomevents.com
 or 
russtaffmovie.com
 and participating theater box offices.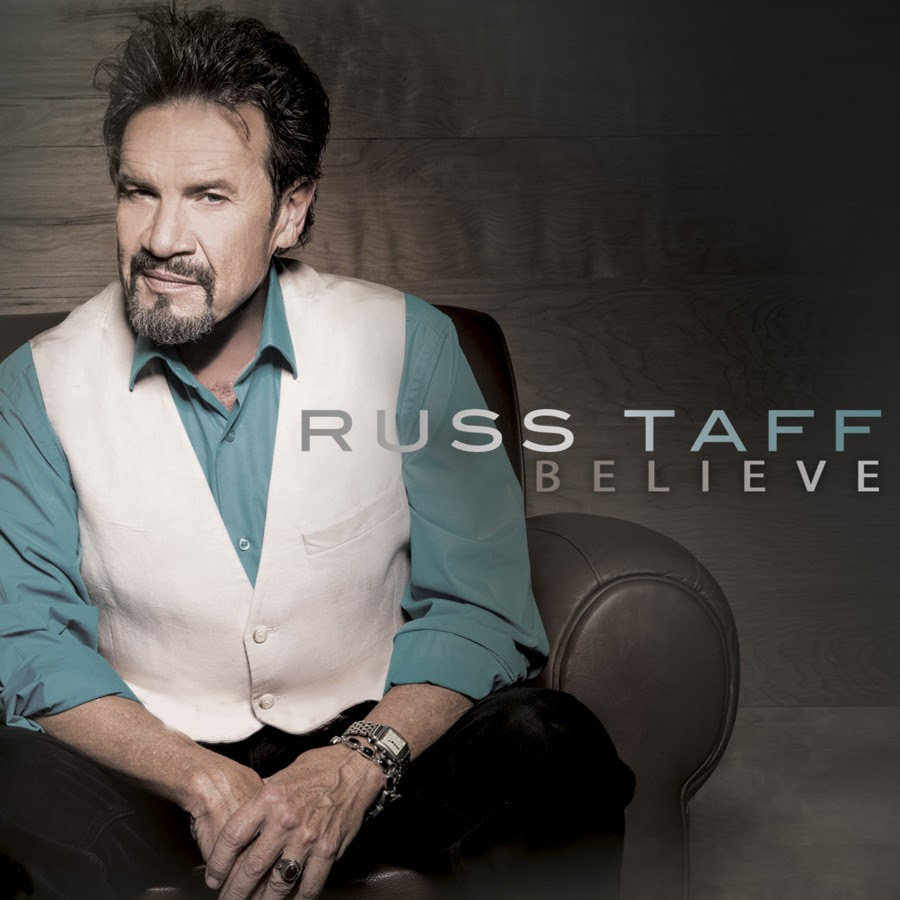 In addition, Taff will release his debut praise and worship album, 
Believe, 
November 2 from Sweetwater Studios, a division of Sweetwater Sound, and with global distribution from The Fuel Music. His first new album in over seven years, the full-circle, 12-song project features new recordings of the hits for which Taff is best-loved, including his iconic "I Still Believe." Produced by Phil Naish and Mark Hornsby, 
Believe 
features collaborations with Amy Grant and David Crowder.Hailed by 
Billboard 
magazine as "the single most electrifying voice in Christian music," Russ Taff has garnered six GRAMMY® Awards and 18 Gospel Music Association Dove Awards. Inducted into the Gospel Music Association Hall of Fame an unprecedented three times—as a soloist, as well as a member of The Imperials and the Gaither Vocal Band—Taff is also a member of the Christian Music Hall of Fame and the Arkansas Walk of Fame.
Rising to prominence with The Imperials, trailblazers of the contemporary Christian music movement of the 1970s, Taff was the voice behind such quintessential hits as "Praise the Lord," "Trumpet of Jesus" and "I'm Forgiven," among many others. His genre-defying sound later endeared him to Southern Gospel audiences, and he spent nearly three years as a member of the world-renowned Gaither Vocal Band. Taff has recorded 11 solo albums to date, including industry benchmarks Medals (1985), Russ Taff (1987) and Under Their Influence (1991), and his classic singles include "We Will Stand," "I'm Not Alone," "Not Gonna Bow" and "Love Is Not A Thing." From rock giants Kings of Leon to MercyMe's Bart Millard and Newsboys' Michael Tait, Taff's influence is felt throughout the music world.
For further information visitturningpointpr.com, russtaff.com orrusstaffmovie.com.
Russ Taff (center) is pictured with his band backstage at the Grand Ole Opry House.
Tags:
Grand Ole Opry
,
russ taff
,
Steven Curtis Chapman
,
The Whites
,
tori Taff
Posted in
announcements
,
artists
|
Comments Off

on RUSS TAFF RETURNS TO GRAND OLE OPRY® AS NEW DOCUMENTARY HITS THEATERS
Written by Staff on October 11, 2018 – 10:47 am -
The 2018 Creekside Gospel Music Convention is going to be an exciting event with great music, preaching and showcases for all who enjoy good gospel music. Creekside runs from Oct. 28 through Nov. 1 at the Smoky Mountain Convention Center in Pigeon Forge, Tenn. Tickets are free but must be reserved at creeksidegospelmusicconvention.com.
The festivities begin with the Creekside Kickoff Concert, presented by SGMRadio and WPIL 91.7. Featuring the Pine Ridge Boys, this year's event will host all quartets, with the Chordsmen Quartet and Common Bond Quartet.

This evening's free event begins Sunday, Oct. 28 at 6:00 p.m., at Mill Creek, located at 2772 Florence Drive, Pigeon Forge, Tenn., 37863.
On Monday, the day begins with the Second Annual Smoky Mountain Gospel Showcase, held on Oct. 29, 2018, from 12:00 p.m. until 2:00 p.m., featuring local east Tennessee artists.

Angela Marie of Sevierville, Tenn. is the host for this showcase. The Smoky Mountain Gospel Showcase will be held at the Smoky Mountain Convention Center in Pigeon Forge and tickets are free.

This year's showcase artists will include: Angela Marie, Bishop Curtis Manning, Leonard and Joyce Repass, Faithful Promise, Rescued, The Cokers, and Glory Bound. Be sure to arrive early for a good seat to enjoy the authentic sounds of the Smoky Mountains.
Beginning Monday and continuing through Thursday, the free Creekside evening concerts will begin at 5:00 p.m., with Scott Roberts and the Five O'clock Band.
Creekside has announced the addition of special guests to their roster. C.T. Townsend will be preaching at various times throughout the week. This young, vibrant preacher will be ministering from the main stage as well as during the day.
Dr. Jerry and Jan Goff will also be at Creekside all week and will host many of the events.
Dr. Goff has announced that Arthur Rice, lead singer of the Kingdom Heirs, will be honored with a special award on Monday, Oct. 29, during the evening concert. The SGNScoops Jerry Goff Lifetime Achievement Award presentation ceremony will feature stories, songs and people from Arthur Rice's journey in gospel music. Family and friends are invited to join the Creekside audience as Rice is saluted by Dr. Goff and other gospel music personalities.


Creekside 2018 will feature a great variety of gospel music artists to satisfy every musical taste. Musical guests will include the Jordan Family Band, Mark209, the Williamsons, the Pine Ridge Boys Quartet, Hope's Journey, Eagles Wings, the Connells, and many other great artists during the week.
Monday, Tuesday and Wednesday, midnight prayer will be happening at 12:00 a.m. in the lobby of the Smoky Mountain Convention Center. This event is open to artists and all attendees.
On Tuesday, the daytime showcases begin at 9:00 a.m. Many of the artists appearing in the evening will also be on stage in the morning,  giving listeners the opportunity to hear their favorites more than once this week.
In the evening, celebrate the 2018 Diamond Award winners, as the top five nominees find out who has been chosen as the best in each category. The Diamond Awards are known for hosting special guest artists and presenters, along with surprise industry personalities.
This year the Alabama Quartet Convention (ALQC) Road Revival is coming to the Creekside Gospel Music Convention, on Wed., Oct. 31, from 1:30 p.m. until 3:30 p.m. The event will be headlined by Barry Rowland and Deliverance and will also showcase other ministries. Admission is free.  
Wednesday night, Creekside favorites, the Browders, will be the special guests. Many of your favorites will also perform that evening. Don't miss the last midnight prayer, occurring in the hotel lobby.
Thursday, Nov. 1 will begin with the daily showcase at 9:00 a.m. The afternoon will feature the Eagle's Wings No. 1 Party, 3:00 p.m. at the showcase hall.
On Thursday, the Dunaways will be a special part of an evening filled with more great music.
If fans are making plans to travel to Pigeon Forge for the first time, they should take note of this comment by Rick Brock of Mercy Rain: "2017 was my first Creekside appearance.  It was at the start of the day and artists and people were just starting to come into the booth and concert area. The gentlemen who was behind the curtain separating the two aisles was playing his guitar and singing a song to pass the time.  I started to join singing harmony with him with the curtain still closed. Soon I pulled back the curtain so that we could see each other and introduce ourselves. I had never really got to meet him before this time.
Truthfully, our harmony was sounding really good. We would ask each other, do you know this song or do you know that song? If he did, he would play it on his guitar and we would both start to sing. Later, we had other artists from other nearby booths come over and join in. We were so enjoying ourselves that we failed to notice that several people had stopped by our booth to listen. They were so enjoying that mini impromptu concert where we were just enjoying singing and fellowshipping with one another. That set the tone for me for Creekside and I look forward to this coming year. That is what makes Creekside family – with a little front porch singing."
Sheila Blackwell says, "Looking back to attending the first year of Creekside (2012) , I was so impressed with everyone involved that I too wanted to help it be an ongoing and successful event.  I talked with Rob Patz and the next year I became a volunteer. Every year since, the event has grown. So has the need for volunteers, thus I have coordinated a team to help annually. Blessings abound at this event; groups and people come and go, and the singing gets better and better. It is a blessing to know that  people are getting saved during the services. That's why we do what we do. Hope to see everyone again this year."
Creekside is offering a VIP bracelet for only $25 for the week. This will provide entry into the preferred seating at each event, includes a Creekside gift bag each night, as well as other select surprise events. VIP bracelet can be ordered by calling Rob Patz at 360-933-0741.
Convention headquarters is in the Ramada Inn which is adjacent to the Smoky Mountain Convention Center. However, accommodations are disappearing quickly, so those planning to attend should make their reservations now. Call and reserve your hotel room at 360-933-0741.

Creekside Gospel Music Convention 2018 tickets can be reserved by visiting creeksidegospelmusicconvention.com. Group accommodation specials may still be available. For more information on tickets, lodging and special VIP tickets, contact Patz at 360-933-0741.


Tags:
2018 Creekside Gospel Music Convention
,
Arthur Rice
,
Browders
,
Dunawars
,
Jordan family band
,
Pine Ridge Boys
Posted in
Christian interest
,
sgn scoops magazine
|
Comments Off

on Only days away: Creekside Gospel Music Convention 2018
Written by Staff on October 11, 2018 – 5:46 am -
What a great time Exodus had at the 2018 National Quartet Convention (NQC) this year. It's a place to connect with friends, make new ones, and sit in heavenly places, as touching lyrics and beautiful melodies fill the soul.
There's definitely no place like it and for Exodus to be a part of such an extraordinary event is humbling, to say the least.
We had just stepped into a new era of our ministry, as we became an all female trio. We decided.. ' to sing in one of the showcases would be a good idea.' Much to our surprise, Exodus was chosen to sing on main stage.
We were so happy. We all need encouragement from time to time and this definitely encouraged us.
Yes, the lights are grand, the stage is awesome, but all that fades away as you remember the pledge you made so long ago, to allow the Holy Spirit the space he requires to live and be seen through you.
We sang our newest radio release written by Susan Brady and Phil Cross, "Thats What Happened At The Cross." May we never forget what happened there.
Singing on the same stage, where all the greatest groups and singers have sung their heart out, year after year, with the hope of leaving a stamp of love on our hearts and a new spring in our step, gave us a sense of pride in knowing the message in which we carry brings hope to the hopeless and redemption to the lost.
What an honor to share these truths before so many people at one time.
We want to thank Shane Roark and Chapel Valley for sponsoring and managing the showcases each year, as well as Clark Beasley and all the folks who work so hard making NQC the greatest event for Southern Gospel music.
If you have never attended NQC I urge you to make plans to attend next year! You won't regret it.
By Susan Brady of Exodus
Read the September issue of SGNScoops Magazine
HERE
Download The PDF Version Of SGNScoops Magazine
HERE
Find SGNScoops Magazine On Facebook
HERE
Listen To Todays Gospel Music
HERE
Tags:
Exodus
,
National Quartet Convetion
,
nqc
,
Susan Brady
Posted in
artists
,
exclusive report
|
Comments Off

on Exodus "shares the truth" on NQC mainstage
Written by Staff on October 10, 2018 – 11:33 am -
Hurricane Michael has made landfall in Florida and SGNScoops is praying for those who are in its path.
The Weather  Channel recently posted:
Hurricane Michael made landfall as a catastrophic, unprecedented Category 4 storm on the Florida Panhandle with a life-threatening storm surge and over 100 mph winds possible not just near the coast, but also inland that could leave some areas without power for over a week.
Michael made landfall near Mexico Beach, Florida, around 12:30 p.m. CDT with maximum sustained winds of 155 mph and a minimum pressure of 919 millibars.
For a full report go here
SGNScoops encourages our readers to pray for the protection of all those in the path of this storm.
Tags:
Florida
,
Hurricane Michael
,
sgnscoops
Posted in
announcements
|
Comments Off

on Praying for those in the path of Hurricane Michael
Written by scoopsnews on October 8, 2018 – 2:35 pm -
Sun's Gonna Come Up – The LeFevre Quartet
Beat Up Bible – The Down East Boys
Jailbreak – Joseph Habedank
The Cross Is All The Proof I Need – The Triumphant Quartet
Jesus Messiah – The Gaither Vocal Band
Power In Prayer – 11thHour
Washed By The Water – Jason Crabb
Beyond Amazed – Brian Free and Assurance
When I Wake Up To Sleep No More – The Old Time Preachers Quartet
Be Brave – The McKameys
Find Me Faithful – The Perrys
Rolled Back Stone – Greater Vision
Deep In My Heart – Legacy Five
What An Anchor – The Mylon Hayes Family
Meeting In The Middle Of The Air – The Tribute Quartet
Faithful – The Whisnants
Watch And See – The Erwins
Run The Race – The Hyssongs
Living In The Middle Of His Will – Sunday Drive
Be An Overcomer – The Hoppers
Anything Less – The Taylors
Don't Underestimate God's Grace – The Kingsmen
Jesus, What A Wonderful Name – The Williamsons
Love, Love, Love – Gordon Mote
If Church Pews Could Shout – Gold City
Woke Up This Morning – The Guardians
Broken People Like Me – The Old Paths
You Better Get Right – The Jordan Family Band
There Is Nothing That He Cannot Do – New Ground
Treasures In Heaven – The Mark Trammell Quartet
Open Invitation – Exodus
Freedom Don't Come Easy – Debra Perry and Jaidyn's Call
I Can't Explain It – Dean
Be An Overcomer – The Hoppers
Mount Testimony – The Lore Family
Grab Your Umbrella – The Talleys
Love At First Sight – The Pruitt Family
Every Moment, Every Mountain, Every Mile – The Williamsons
Running – The Martins
Lily Of The Valley – Josh and Ashley Franks
I'm Gonna Wish I Had Worried Less – Mark Bishop
When He Says Arise – Answered Prayer
Back to My Senses – The Arenos
Standing In The Storm – The Sharps
Let Me Take You To The Cross – Ivan Parker
I Want To Be The One – Tim Livingston
The Calm At The Center Of My Storm – River's Edge
The Return – Soul'd Out Quartet
Even If – John Whisnant
What Jesus Did For Me – The Walkers
Give Your Smile Away – The Wilbanks
Silhouette – The Wisecarvers
You Never Cease To Amaze Me – Sacred Calling
I Know You – The Sheltons
Lost – The Jim Brady Trio
Grace, Mercy, And Love – 3rdRow Boys
Longing For Home – Ernie Haase and Signature Sound
Looking Through The Eyes Of Love – The Ferguson Family
Choose Happy – Tim Lovelace
I Know I'll Be There – Karen Peck and New River
The Ground Is Level – The Bibletones
Another Day – Sisters
Don't Look Back – The Rochesters
Saved – Hazel Parker Stanley
What A Day That Will Be – ReJeana Leeth and New Grace
What Kind of A Man – Surrendered
Not In This House – Lindsay Huggins
The Old Gospel Ship – Chronicle
All My Hope – The Dodrills
Let My Light Shine – Zane and Donna King
I Believe – Bros.4
You Can Get There From Here – MARK209
Coming On Strong – Cami Shrock
He Can't Follow Me Home – Barry Rowland and Deliverance
Because Of The Blood – The Shireys
There's A Way Back – The Mark Dubbeld Family
Peace Is On The Way – The Old Paths
Remember That He Loves You – Doug Anderson
Resurrection And The Life – Rachael Gill and Redeemed
The News Is Out – Georgia
I Just Want To Talk To You Jesus – The Barber Family
Always Better – Kevin and Kim Abney
Freedom – The Liberty Quartet
I'll Never Turn Back – The Common Bond Quartet
Come Go With Me To The Well – The Stephens
The Sermon – Misty Freeman
There Is A God – Summit Trace
The Fight – Battle Cry
Small Lonely Hill – Matt Felts
He Is The Only One – The Dixie Echoes
Go Tell – The Perry Sisters
By The Touch Of Your Hand – The Messiah's Call
Before You Change The World – Lindsey Graham
If It Wasn't For The Valley – The Pathfinders
It's A Good Life – 2nd Generation
Just Wait – The Isbell Family
Do It By The Book – David Staton
Broken Things – Avery Road
I'll Take It From Here – Bruce Hedrick
Yes He Did, Yes he Does, Yes He Will – The Master's Voice
Tags:
SGN Scoops Top 100
Posted in
announcements
|
Comments Off

on Congrats To The Top 100 In SGN SCOOPS Southern Gospel- October 2018
Written by SGN Scoops Staff on October 8, 2018 – 7:27 am -
Nashville TENN — Ed Leonard, president of Daywind Records, and Jerry Salley, Creative and A&R Director for Billy Blue and Billy Jam Records, (imprints of Daywind), have announced the formation of a new publishing entity.
Billy Blue Publishing (BBP) will focus on all types of Bluegrass and Americana music; seeking to sign and represent the finest writers in the genres.
Nashville native, Joe Dan Cornett, will step into a new role leading Billy Blue Publishing.
Cornett currently works as Creative Director at Daywind Publishing, one of the most successful Gospel music publishing companies in existence, where his duties include song pitching and songwriter development. He is also experienced in the mainstream Country market. A graduate of Middle Tennessee State University, Joe Dan has also worked in large market tour management and in film and television for Broadcast Music, Inc., (BMI).
The young executive has a passion for serving songwriters and creatives.
"I couldn't be more excited for the opportunity to expand into the Bluegrass market with Billy Blue Publishing," Cornett says. "My family is from the hills of Kentucky and I grew up listening to Bluegrass. I look forward to working with Jerry Salley and Billy Blue Records to help provide artists with spectacular songs. Acoustic music is full of amazingly talented people and I'm thrilled for the opportunity to work with them."
Billy Blue Publishing joins the recently formed Billy Blue Records (Bluegrass) and Billy Jam Records (Americana) among the newest players in the growing world of acoustic music. Billy Blue Records previously announced a forthcoming album featuring the songs of Rick Lang; the signing of the Band of Kelleys; and the signing of Appalachian Road Show, the new musical endeavor launched by Barry Abernathy and Darrell Webb.
"There are so many great things on the horizon. The formation of Billy Blue Publishing with Joe Dan at the helm is another step toward the kind of creative excellence we're striving for with Billy Blue and Billy Jam Records," Jerry Salley says. "His fresh, forward thinking combined with his infectious enthusiasm and experience make him a natural leader for our latest endeavor. I am very excited about the future."
Cornett has already begun considering writers for Billy Blue Publishing. He will attend World of Bluegrass in Raleigh with the Billy Blue Records team this week.
CONTACT
Joe Dan Cornett
BILLY BLUE PUBLISHING
615.826.8101 ext. 6523
jdcornett@daywind.com
www.billybluerecords.com
Billy Blue Records on Facebook
Billy Jam Records on Facebook
Tags:
Billy Blue Publishing
,
bluegrass
Posted in
announcements
|
Comments Off

on Billy Blue Publishing to Serve Bluegrass and Americana