Written by Staff on February 26, 2020 – 8:28 am -
Is Your Music Pleasing? By Kevin Chambers
It is such a simple question, but the answer is more complicated than you might think.
The following is my personal opinion and philosophy, not a catalog of rules. I formed these ideas over several years and thought they might be of interest to someone. This is the method I use to decide if a musical recording or live band is arranged properly, if the focus is drawn in the right direction, and if it sounds good (to me). This is the science that must be applied before you get to the art. The concepts are nothing new, but they are rarely presented together as I am trying to do here. I truly believe that trained professionals, including  jam pickers, can benefit from a simple survey of their musical arrangements identifying what I call the Four Essential Elements for Pleasing Musical Sound or simply Kevin's Rule of Four.
I've played several musical styles in my life; marching band, classical, jazz combo, country, even some of that rock and roll stuff, not to mention thousands of hymns, SGM standards, and of course bluegrass! I've listened to and analyzed so many more than that. And I've decided all music is the same, even when it is so completely different! What I mean is that there are four essential common elements that make a pleasing arrangement in any form, from Beethoven to Bill Monroe. I believe that any band of any size or genre, can focus on these elements, who is playing them at any given time, and improve their sound. For the sake of space and time, I'm going to get fairly technical right away. If you have any thoughts or questions, feel free to e-mail me.
Nomenclature: I have to define the terms as I use them before I can teach how to use them. A traditionalist might be more comfortable calling the four elements: rhythm, melody, sustain, and counter-melody. However, my application for all this is fairly wide, so I often use the terms: groove, lead, continuity, and vamping. I use these words more out of habit than technical definition. You will easily see what I mean by each if you follow along.
In bluegrass music, it's usually very easy to hear who is doing what. In other styles, it becomes more complicated, but the concepts still apply. I recommend that any performance arrangement of any song should be planned out using these elements in the order I will present them, taking care to build just deep enough to make the message or melody clear and pleasant. Also, as you will see, only one musician or section should hold any single piece of the pie, to avoid noise and confusion for the listener.
Kevin Chambers' Rule of Four
First, we should think of groove or rhythm. This, very importantly, determines the style or vibe of the music. This element always has both a down and an up component. It is sometimes implied but usually played. In bluegrass, the bass always provides the down and either the guitar, mandolin, or sometimes banjo provides the up. In other styles, the groove of a song could be provided by vocalists singing "do-wop, do-wop" or constant pulsing eighth notes on a harpsichord. There is no rule. But, this is where the first critical decisions must be made. Make sure the groove fits the precise feel that you want for the song (as to instruments used and the technique). This will greatly help the other performers do their job. Now, if multiple musicians start playing the same groove foundation elements at the same time, then (at best) you will sound like a jam session. More often you'll get a cacophony leading to a train wreck, especially if several different types of instruments jump on the groove wagon.
Next there is lead or melody. It may be a soloist or vocal group or an instrument. This is the core message you want to convey, the reason the piece exists. This is that important part of the music that you want the listener to really get. Harmony singing can still be part of this lead element, if the lyrics and timing match. The groove supports this. If the groove ever distracts the listener from lead, it has failed. Everyone in the band must keep in mind that your job is to support (feature / clarify) the melody or message of the piece and not to call attention to yourself or your talent. 
Third is what I call continuity or sustain. It may be chords on a piano, or long notes from strings, or the roll on a banjo. This is that one musical element that maintains the structure of the song. While groove is more about timing, continuity is more about tonal flow (chords ascending and descending, stress and release, etc.). This element can shift between players for every measure in some styles, but, of course, should not be played simultaneously by instruments (or sections), as this rapidly becomes confusing noise.
Lastly there is vamping or counter-melody. Vamping is not mandatory. It's not always there, but, when done sensibly, it is barely noticeable, yet makes any song sound more professional. It's is those tasteful fills that are often done on mandolin in bluegrass, but may be done on drums, piano or any instrument in any style.
Caution, vamping can be dangerous and addictive! Actually, any of these elements can be destructive to your music and your message. It takes honesty, humility, and attention to detail to purge out the noise and have only the essential elements going on at any given time. Sometimes this means (gasp) musicians don't play constantly! I've seen many great shows with 15 awesome musicians on stage at once, but rarely do more than four to six of them play at the same time, just enough to cover the four elements. Pride must be left offstage.
Applying Kevin's Rule of Four
Picture it if you will: The Nearly Famous Gospel Band is on stage! They are rolling along on their favorite Southern gospel music classic. The audience is tapping their toes in approval. The song, in the key of G, is about to transition from the G to the C chord. Everybody knows it. You can hear it coming like a freight train. Then, at the expected moment, the drummer vamps a half measure of syncopated "rebop-de-boom" right into the chord transition with a big cymbal crash, the bass efficiently walks up the G-A-B-C scale in eighth notes, the piano does the standard sanctified ritual of playing a full thick G7 chord for a couple of beats right before the change with a bonus Cramer-lick thrown in, the lead guitar eases down the neck to arrive at C after a nice pentatonic riff with some full step bends! So, for two full beats we had notes G-A-B-C-D-E and F (and some in between) walking all over each other during a drum solo.
The band may be competent musicians, but this would have sounded awful. Each one did a fine vamping transition between chords, but together it was bad. At most one should have telegraphed the obvious chord change, if any at all. This is what differentiates jam sessions from well-planned stage performances.
Tags:
Band Theory
,
Bluegrass Music
,
Christian Music
,
Eagle's Wings
,
gospel music
,
Kevin Chambers
,
Music Theory
,
performance philosophy
,
Southern Gospel Music
,
Staging Theory
Posted in
artists
,
Christian interest
|
Comments Off

on Kevin Chambers: Kevin's Rule of Four
Written by Staff on January 19, 2020 – 10:29 am -
I ASKED GOD FOR A CANCER FREE BIRTHDAY ON SUNDAY THE 19TH AND GOT IT ! — Carman
When we discovered the cancer from 2014 had returned 17% and growing, Dr. Van Rhee put me on a new aggressive combination of treatments in July for seven months. Then (they) tested me again last week with MRI's, P.E.T. scans, bone biopsies and blood tests. The cancer was now below the levels it was when I first left nine months of chemotherapy in 2014. I'll have to continue treatment indefinitely through a series of pills I take everyday. Mine is a constant daily battle. But as long as I stay away from stress and get plenty of sleep, I'll always feel great and not sluggish or lethargic. I still can be active and workout. Bottom line is, I asked God for a cancer free birthday and today it's now below the zero mark.
Now, I want to give you a gift on   my birthday. Yes, I'm returning the favor of over 40,000 prayers. To thank you for all your prayerful support, I want to give you my new Rock Opera musical, "Christ the Champion," free, before its release. You can download it right now. Over 15 classic Carman songs with my dialogue between each song to present the passion of Christ in Christian rock form. It's a musical you can do and have a great time in your church with dancers, mimes and actors. Or just listen and let it minister to you.
Go to CarmanOnTour.com and download yours.
One last thing. I'm going back on tour this month and have a message for the Devil:
I've seen the storm
I faced the storm
I weathered the storm
Now I am the storm
Carman
Read the latest Gospel Music News in SGNScoops Magazine online HERE
You Can Download SGNScoops Magazine
Here
Tags:
cancer
,
Carman
,
Christian Music
Posted in
announcements
,
artists
|
Comments Off

on Carman gets a birthday gift from God
Written by Staff on January 18, 2020 – 8:31 am -
Happy New Year! We are excited to present to you the first issue of SGNScoops Magazine for 2020. This is also the first issue that is a color magazine, sold by subscription and available on the record tables of your favorite artists. If you don't see the SGNScoops Magazine, condensed hard copy, on an artists' record table, then please ask them to carry it. We would love for you to see it!
The January issue of SGNScoops Magazine is usually one where our cover highlights an artist that we feel will make waves in Gospel Music in the new year. This year, we bring you Josh and Ashley Franks, whose music has been climbing the charts and whose talented family is well-known in the industry. We hope you enjoy this great article by Jimmy Reno.
Be sure to read all about the Erwins, Eli Fortner, Citizens of Glory, Mark Bishop, and Andy Leftwich; artists whose styles span the breadth of Gospel music. JP Miller reaches a milestone, and we pay tribute to Dr. Buck Morton. All this plus our DJ Spotlight, Coastal Events Update, Publisher's Point, and the top songs across the country. Thanks to all of our writers this month, including Jantina Baksteen, Justin Gilmore, Lyndsey Chandler, Marcie Gray, Les Butler, Vonda Armstrong, and Rob Patz. Some of these talented people are doing double-duty this month, and all are gracious when asked for something at the last minute. Please check out their biographies at the end of the issue.
We hope you start the year with SGNScoops, but more than that, we hope you start the year with Jesus. He is our Rock and our Foundation, and if you don't know Him, you are missing out on peace and security that can only be found in a relationship with our Lord and Savior, Jesus Christ. If you have any questions or comments, please write to me at lorraine@sgnscoops.com
Read the latest SGNScoops Magazine online BELOW
You Can Download SGNScoops Magazine Here
Tags:
Andy Leftwich
,
Christian Music
,
Citizens of Glory
,
Dr. Buck Morton
,
Eli Fortner
,
Erwins
,
gospel music
,
Josh and Ashley Franks
,
JP Miller
,
Mark Bishop
,
SGNScoops Magazine
,
Southern Gospel Music
Posted in
announcements
,
artists
|
Comments Off

on January 2020 SGNScoops Magazine
Written by Staff on January 10, 2020 – 10:09 am -
Arden, North Carolina (January 10, 2020) — Master's V (website HERE) is finding comfort in God's promises on Solace, their new album now available from Sonlite Records (website HERE)
Solace recognizes there will be life after death, and therefore it isn't something to be feared. With powerful and moving moments, Master's Voice brings hope to the weary and finds peace in the gospel.
The album begins with "Let Us Not Grow Weary," a song about keeping a positive attitude and spreading God's word, even when the world is a difficult place. It's followed by "He's Coming Back," the first radio single, detailing Christ's return to Earth. T.J. Evans, singing lead, shares that day will be joyful for those headed to their eternal home.
"Why should I worry with the sinful world / I'm getting ready to leave / He's coming back, I'm going home / Soon I'm gonna see the face of the one I've waited for so long."
Solace has quiet reverent moments with "The Things Only God Can Do," featuring Ricky Capps marveling at God's power and the miracles only He can accomplish, and "Pray Through Me," describing how hopelessness can be turned over to the Holy Spirit.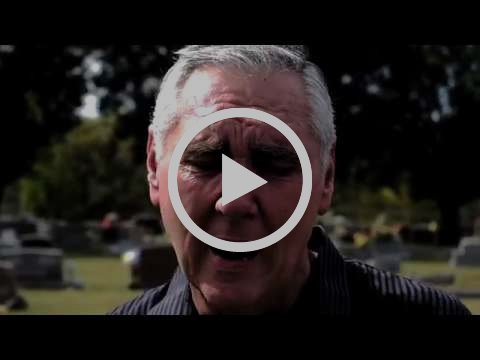 Songs like "Because I Said So" and "Took It All Away" — which features David Folenius — remind us to trust in God's plan as He's given us all we need to live and thrive before reaching eternal life.
In "At Home," featuring Jerry Pilgrim, Master's Voice tells of learning about Heaven and all the wonders it will hold. "Five Minutes" reminds that diligently living as a follower of Christ will allow you to reach that promised land, and the haunting "Thinking Outside The Grave" serves as a warning to not be shortsighted and to remember life continues after death.
Other tracks include "This Same Jesus," "Peace Like A River," and "Last Of The Last Days."
As a collection, Solace is a statement of being at peace with God's plan for all life and a reminder of the glories Heaven promises after death.
Listen to Solace HERE.
About Master's Voice
Since 1995, Master's Voice has been committed to bringing an evangelistic approach to singing and preaching the life-changing gospel of Jesus Christ till all know…or He returns. This team is also devoted to musical excellence, understanding that this "music with a message" requires the utmost professionalism, preparation, commitment, clarity, doctrinal soundness and passionate vocals. The group features founder, owner and tenor singer Ricky Capps; lead singer T.J. Evans; baritone singer David Folenius; bass singer Jerry Pilgrim; musician Theron Perry; and sound technician Chuck Howe.
About Crossroads:
Crossroads (website HERE) is a market leader in the Southern Gospel, Bluegrass, and Americana fields. Established in 1993, following the combination of Horizon Music Group and Sonlite Records, Crossroads now operates several divisions including Crossroads Label Group (Horizon Records, Sonlite Records, Mountain Home Music, Skyland Records, Pisgah Ridge Records, Crossroads Records, and Organic Records), Crossroads Distribution, Crossroads Radio Promotions, and Crossroads Recording Studios. Led by a strong executive team of Christian music and Bluegrass music veterans, Crossroads combines cutting-edge technology with creative innovation to connect fans with our artists' music.
For more Gospel Music news read the latest SGNScoops Magazine HERE.
You Can Download SGNScoops Magazine
Here
Tags:
Christian Music
,
Crossroads Records
,
gospel music
,
Master's Voice
,
Solace
,
Sonlite Records
Posted in
announcements
,
artists
|
Comments Off

on Master's Voice releases 'Solace,' finding peace in God's word
Written by Staff on December 16, 2019 – 2:41 pm -
Nashville, Tenn – Popular 65/40 Nashville recording artist, Victoria Bowlin will be joining her family, The Shireys, for a special New Year's Eve reunion concert event on Tuesday, December 31, 7:00 pm, at the Community Church Of Praise in Stockbridge, Georgia. A love offering will be received in lieu of ticket sales.
Being billed as a "Farewell Concert," it will mark the last performance by Rachael Shirey Flowers. Rachael has made the decision to step down from full time traveling ministry so she can spend more time with her family, and be more involved in ministry at her own local church. Of the move Rachael states "I feel led to focus on a different type of ministry with my husband in our home church. God has called us to work as a team, and we believe that time is now."
Victoria is pleased and thankful to be able to take time from her own busy touring schedule to join her family, The Shirey's, in this important event. She traveled and ministered with her family over 20 years before stepping into solo ministry, with her husband, Aaron Bowlin, five years ago. Victoria stated, "I look forward to bringing in the New Year with my family and watching Rachael step into a new season of life and ministry."
The Shireys will continue to travel and minister, and further information about their future endeavors will be released soon. No concert dates will be missed or rescheduled as they make this transition. Of the upcoming change, Wayne Shirey says, "God has great things in store for The Shireys, and we are looking forward to continuing to travel and minister. We're not quitting any time soon."
To interview Victoria contact AG Publicity at info@agpublicity.com.
To purchase Victoria's current project You See Beauty go HERE
To connect with Victoria Bowlin follow her on social media and her Website.
About Victoria Bowlin
A licensed Church of God minister, Victoria is a powerful singer, songwriter, author, and Faith-Inspired speaker who gives encouragement and hope through music and personal testimonies.
Originally from West Columbia, SC, Victoria's background includes extensive singing and traveling full time with her family, The Shireys, and participating in tent revivals held by her late Grandmother, Evangelist Mamie L. Clark. She first took the microphone at two years of age. At eleven, Victoria replaced her uncle in her family's group and began singing full time. In January of 2015, God called Victoria into ministry with her husband, Aaron, where they formed a preaching and music team. In 2018, that ministry was expanded to include solo concerts throughout the United States.
Victoria has been awarded and nominated for several vocal and songwriting awards. In August of 2016 and 2017, Victoria had the privilege of being chosen to sing on the Main Stage at the famous Gatlinburg Gathering. Then, in September of 2016, she was honored to be asked to sing on the Main Stage at Southern Gospel's largest annual event, the National Quartet Convention. Victoria writes and arranges most of her music.
Read more Gospel Music News in the latest SGNScoops Magazine Online HERE.
Tags:
Christian Music
,
gospel music
,
New Year's Eve
,
Rachael Shirey Flowers
,
Southern Gospel Music
,
The Shireys
,
Victoria Bowlin
Posted in
announcements
,
artists
|
Comments Off

on Victoria Bowlin To Perform at Rachael Shirey Flowers Farewell Concert
Written by Staff on December 13, 2019 – 10:10 am -
Arden, North Carolina (December 13, 2019) — Gospel singer Lauren Talley shared the gospel with world ambassadors to the United Nations when she sang at an interfaith luncheon hosted by the Foreign Service Fellowship earlier this week in New York City.
The luncheon serves as an outreach to ambassadors of different religions and ethnicities with the hope of spreading the true meaning of Christmas.
"About 60 ambassadors from all over the world, of every religion, ethnicity and creed, gathered to celebrate the reason for Christmas and were so gracious as I sang 'Jesus What A Wonderful Child,' and 'The Broken Ones,'" says Talley. "God is doing big things in our world!"
Talley calls the event the honor of a lifetime. "It's a huge honor for me to proclaim Jesus to some of the most influential leaders in the world," she says.
Earlier this year, Talley released two albums of music inspiring heartfelt worship and praise of the Lord. Each showcases her powerful and soulful voice. Loudest Praise: Hymns of Mercy, Love And Grace features beloved hymns, reminding of their timelessness and eloquence for worship, while Glorious God: Songs of Worship and Wonder captures the awe Christ inspires with some of today's most loved worship songs.
About Lauren Talley
Lauren Talley is one of Christian music's most dynamic talents and has inspired a generation of young people to serve the Lord.
Born into a rich musical heritage, Lauren sang her first solo at age 2 when she toddled onto the stage, interrupted her family's concert and announced she wanted to "thing." Lauren went on to make her own mark on the gospel music world as a member of her family group, The Talleys, with whom she received numerous awards, including a 2015 Dove Award for their song, "Hidden Heroes." Lauren's lead vocals shine on eleven number one hits for the group.
She has recorded five solo albums, her most recent being the highly touted 2017 release, "The Gospel," which displays her skills as singer, producer, and songwriter. She is also the author of "Songs In The Night," a companion devotional book to her 2010 album of the same title. Lauren performs solo concerts and is a featured singer and speaker for many women's conferences and special events across the country. She is frequently recognized for her appearances on numerous Gaither Homecoming videos and concerts, RFD-TV's "The Music City Show" and "In Touch" with Dr. Charles Stanley. In 2014 she was awarded an honorary doctorate degree in Worship Arts from John Wesley University.
When not traveling or recording her own music, Lauren often serves as studio background singer and producer for other recordings and works with emerging artists as a voice and performance coach. Lauren is a busy lady but always finds time to cheer on her beloved Tennessee Volunteers, drink sweet tea and spend time laughing with family and friends.
"My job as a communicator is to give people the truth of the Gospel," Lauren says. "I want people to know that Jesus is everything – He's the Answer the world is searching for, He's the solution to all problems and He's the only One in whom we have real hope. He called me to give people His message when I was 12 years old, and fulfilling that call is all I've ever really wanted."
About Crossroads:
Crossroads is a market leader in the Southern Gospel, Bluegrass, and Americana fields. Established in 1993, following the combination of Horizon Music Group and Sonlite Records, Crossroads now operates several divisions including Crossroads Label Group (Horizon Records, Sonlite Records, Mountain Home Music, Skyland Records, Pisgah Ridge Records, Crossroads Records, and Organic Records), Crossroads Distribution, Crossroads Radio Promotions, and Crossroads Recording Studios. Led by a strong executive team of Christian music and Bluegrass music veterans, Crossroads combines cutting-edge technology with creative innovation to connect fans with our artists' music.
Read more Gospel Music News in the latest SGNScoops Magazine Online HERE.
Tags:
Christian Music
,
gospel music
,
Lauren Talley
,
United Nations ambassadors
Posted in
announcements
,
artists
|
Comments Off

on Lauren Talley shares the gospel with United Nations ambassadors
Written by Staff on December 11, 2019 – 2:14 pm -
Joshua Tree, CA – One of Christian music's most talented songwriters, Donna King, has reached an exclusive agreement with noted publishing company, Sunset Gallery Music. Effective immediately, Sunset Gallery Music will partner with King to begin producing musical collaborations for many of Christian music's most popular recording artists from multiple genres.
Over the years, King has firmly established her place as a noted songwriter and producer. Her compositions have been recorded by many of the industry's most talented musicians and singers and she has produced recordings for such popular artists as Tribute Quartet, The Taylors, The Erwins, and Mercy's Well, just to name a few.
"I've known Donna King for many years," Sunset Gallery Music President Joel Lindsey states. "I have had the privilege of working with her in many capacities. I have always loved how she brings such excitement and elegance to everything she does, so it's incredibly thrilling for Sunset Gallery Music to partner with her in this beautiful adventure of songwriting! Her pursuit of excellence and her desire to craft great songs for the Kingdom is obvious. We could not be happier to welcome her into our family."
For King, joining Sunset Gallery Music provides an opportunity to be a part of a writing team that has been honored by countless awards and accolades and years of songwriting excellence.
"I've always loved both the dedication to excellence and the family approach that Sunset Gallery takes with their writing team," King shares. "It is a deep honor to be a part of that family now. I look so forward to all that the future holds."
About Sunset Gallery Music
Sunset Gallery Music (BMI) – KeTone Songs (ASCAP) – Imperial Palms Music (SESAC)
Sunset Gallery Music was founded in 2002 in Los Angeles, CA, as an independent publishing and administration company for single copyrights. Since its inception, it has expanded to become the creative home for some of the music industry's most decorated songwriters. Today, Sunset Gallery Music services and represents an impressive staff of writers including Val Dacus, Jeff Bumgardner, Gene Ezell, Ed Stivers, Rachel McCutcheon, Barbara Huffman, Scott Inman, Marcia Henry, Helga Kaefer, Adina Bowman, Randall Garland, Jim Davis, Jonathan Denney, Keagan Denney and Donna King. Sunset Gallery Music has garnered industry attention with multiple awards and chart-topping singlels from their highly respected roster of songwriters.
Read more Gospel Music News in the latest SGNScoops Magazine Online HERE.
Tags:
Christian Music
,
Donna King
,
gospel music
,
Joel Lindsey
,
Wayne Haun
Posted in
announcements
,
artists
|
Comments Off

on Sunset Gallery Music Reaches Agreement With Noted Songwriter, Donna King
Written by Staff on December 5, 2019 – 5:01 pm -
Franklin, TN (December 5, 2019) – The Ark's resident musical group, Steve Hess & Southern Salvation, are celebrating Christmas twice each day at the Answers Center Theater during the season. Steve Hess was tasked earlier in the year to write and create a Christmas musical as one of the Ark's 'ChristmasTime at Ark Encounter' free events this year. This led to Steve composing several original Christmas songs, the inclusion of some Christmas favorites and writing a musical that leads the main character of the play on a journey to discover the real meaning of Christmas and 'A Reason To Celebrate'.
One of the compositions for 'A Reason To Celebrate' is a collaboration with group member, John McCall, on "Luke 2, The Christmas Story". This unique collaboration involved taking the passage from Luke 2:9-14 and creating a song using the King James Version of the text. This is the most popular and traditional reading utilized during Christmas presentations and programs in churches and presentations across the nation. This new Christmas song is also being used as a promotion for the 'ChristmasTime at Ark Encounter' event by founder Ken Ham and the Ark Encounter.
"Luke 2, The Christmas Story" is available on all digital streaming outlets. "Luke 2, The Christmas Story"
For more information about 'ChristmasTime at Ark Encounter' and the concert schedule for 'A Reason To Celebrate' visit ArkEncounter.com
Steve Hess & Southern Salvation: southernsalvation.com
ABOUT STEVE HESS & SOUTHERN SALVATION: Steve Hess & Southern Salvation are the resident artist at the Ark Encounter, performing 400 concerts a year. The group has multiple Singing News charting singles to their credit and performs a variety of Southern Gospel Music to thousands of visitors to the Ark Encounter and Creation Museum each year. Their current single is "Three Beating Hearts", a song being used in promotion by the Ark Encounter / Creation Museum in support of pro-life.
ABOUT MANSION ENTERTAINMENT: Mansion is a Nashville TN based record label with distribution through The Orchard (a division of Sony Music). Mansion has distributed artist projects in Southern Gospel such as the Sherry Anne LIVE! DVD (Top 5 Billboard Music Video chart), The Griffith Family, The Ark Encounter resident artist Steve Hess & Southern Salvation, Triumphant Quartet, Palmetto State and others, Bluegrass and Country Music genres including the GRAMMY Nominated 'Forever Changed' album by T. Graham Brown (Billboard Album Sales Top 100), "Because You Love Me" by T.G. Sheppard and 'A Bluegrass Tribute To George Jones' by GRAMMY Winner Brad Davis. Mansion has partnered with charting radio singles by Triumphant Quartet, Palmetto State Quartet, Brad Davis, Steve Hess & Southern Salvation, Sherry Anne, The Griffith Family, Tonja Rose and multiple other artists across many formats, including Praise & Worship and the Spanish Market.
Read more Gospel Music News in the latest SGNScoops Magazine Online HERE.
Tags:
'A Reason To Celebrate'
,
Ark Encounter
,
Christian Music
,
christmas music
,
gospel music
,
Mansion Entertainment
,
Steve Hess southern Salvation
Posted in
announcements
,
artists
|
Comments Off

on 'A Reason To Celebrate' at the Ark Encounter
Written by Staff on December 1, 2019 – 10:30 am -
Beyond the Song: Greater Vision sings "You've Arrived," interview by Jantina Baksteen
I caught up with Gerald Wolfe of Greater Vision for this interview for Beyond The Song.
Group members of Greater Vision include: Gerald Wolfe, Rodney Griffin, Chris Allman, and Jon Epley.
Jantina Baksteen: December of this year, you celebrate 29 years of Greater Vision! What was your greater vision when the group was formed in 1990?
Gerald Wolfe: I wouldn't say we had some sort of epiphany, but I would say we had a strong desire to put a group together that would focus on strong lyrics that would convey a clear message, good arrangements that would be interesting to listen to, and that would convey the message of the lyric to the listener.  We also wanted to have a group that would compliment a church service, as well as be entertaining enough to be effective on a concert platform. Looking back, it's easy to see how the Lord guided those early steps that set us on the right course.
JB: To me, you are my Southern gospel music hero. What exactly is your definition of Southern gospel music?
GW: Thank you so much! You're very kind. Your question is one I've been seriously asking for a couple of years now. I was listening to gospel music, and going to concerts, before "Southern Gospel" existed, as a term or genre label. To me, what we do has always been "Gospel Music."  If an unchurched person asks me what I do, I tell them I'm involved in Christian music. Usually, they will have some sort of concept about what that is, but I'm not certain "Southern Gospel" has ever been an effective term to describe the kind of music we do, to someone who has never been exposed to it. These days, our genre of music encompasses such a wide variety of musical styles, I'm really not sure "Southern Gospel" is an adequately descriptive term anymore, even among people who might have an idea of what they think it is. The definition seems to depend on the personal tastes of the person describing it. So… the short answer to your question is, I don't really know what Southern Gospel is. I just know what I like, personally, and I call it Gospel.
JB: How would you describe the music Greater Vision is singing now?
GW: I've always called it "Gospel Music," "Christian Music," or "Church Music."  Overall, our basic style and sound hasn't changed over the last 29 years. However, we've never been afraid to stretch and challenge ourselves, musically. So, in that respect, we do a lot of different varieties of musical styles, within the confines of keeping the "Greater Vision sound" we've become known for, and that our listeners expect. People will usually go with you on a little musical journey, as long as you bring them back "home."
JB: You had to step down from singing and Jon Epley has taken your position. Has this changed the dynamic?
GW: I actually think bringing Jon onboard has actually broadened our dynamic, and allowed us to do some things we hadn't been able to do before, especially in our concerts. Jon's voice is easy to blend with, and he has a great ear, so he quickly adapted to our sound; and on recordings, most people can't tell the difference between the old Greater Vision, and the new GV.  He's been a great addition.
JB: Do you miss singing? If the crowd asks you, will you step up and sing?
GW: I can't say I miss singing, since I still do sing when I feel good, or when someone makes a special request for something I can still do.
JB: I enjoy the radio release of the same titled album, "You've Arrived." How did this song come together?
GW: "You've Arrived" was sent to us by Rick Shelton, at Daywind Publishing. It was written by Kenna Turner West, Sue Smith, and Marcia Henry. The first time we heard it, we knew it would make a great opener for the album, but a couple of lines needed to be changed to make it work. The writers graciously agreed to make the changes we suggested, and now we sing it every time we walk onto the platform.
JB: Who orchestrates your music since your long-time friend is home with the Greatest Orchestrator?
GW: Since my long-time friend, Lari Goss, passed away, we've worked with two young arrangers: Trey Ivey and Cody McVey, and well-known arranger, Steve Mauldin. It's been an interesting journey, having worked with Lari for so long. I first worked with him in the studio in 1981, and there are still days I cry when I listen to some of beautiful work he did for so long. He was a friend and a hero, and there'll never be another Lari Goss. Thankfully, The Lord is still raising up gifted people to help create arrangements that will lift the songs from paper and deliver them to the heart of the listener.  On our new CD, Trey Ivey did all the arrangements.
JB: Even before summer time starts, you start talking about Christmas. For you, what makes the best Christmas?
GW: There's nothing better than listening to Christmas music when it's 90F degrees outside! For me, there's never a wrong time to talk about Christmas. Since we call it "the most wonderful time of the year," why should we limit it to four weeks, between Thanksgiving and December 25? I prefer having "the most wonderful time of the year" all year long!  Seriously, when we think about the real gift of Christmas, and what it really meant for God to come to earth as a baby, we should be overwhelmed, whether it's in July, September, December, or February.  So, the best Christmas for me, is whenever I think about it!  Merry CHRISTmas!
JB: Who has the most jokes /funny stories when you are on the road?
GW: I'd say it's a close tie. When we get on the bus for a trip, everybody usually has at least one funny story about something that happened while we were at home. Anybody who's traveled with us for a weekend will tell you the laughs start when we get up in the morning, and usually continue until the last light is turned out at night.
JB: I know you like to drive. Do you make the most miles behind the wheel?

GW: All of us share the driving responsibilities on the road. Everybody on the bus has a Commercial Driver License (CDL) and we have to remain in compliance with current DOT regulations for buses. We drive 250-mile shifts, and driving is something I really enjoy, unless I happen to end up with the 2:00 p.m. 'til 6:00 am shift, when we have an all-night drive on the schedule. I don't think anyone enjoys that!
JB: What is your favorite quote to share?
GW: I love good quotes. One of my favorite is,  "Obey God, and leave all the consequences to Him." (Dr. Charles Stanley).
JB: Thank you, Gerald, for giving us a little insight into Greater Vision. May God continue to bless your ministry, that wherever the bus stops to share your music, the words sung and the words spoken won't return empty. 
Please enjoy this video preview of Greater Vision singing the songs from "You've Arrived!"
Read more Gospel Music News in the latest SGNScoops Magazine Online HERE.
Tags:
Beyond the Song
,
Chris Allman
,
Christian Music
,
Gerald Wolfe
,
gospel music
,
Greater Vision
,
Jon Epley
,
Rodney Griffin
,
Southern Gospel Music
Posted in
announcements
,
Beyond the Song
|
Comments Off

on Beyond the Song: Greater Vision sings "You've Arrived"