Written by Staff on February 3, 2020 – 4:03 pm -
Dusty Wells to Lead Artist and Label Relations Team; Kyle Johnson Named Director of Marketing
NASHVILLE, TN (February 3rd, 2020) — Daywind Records is pleased to announce a renewed focus on artist relationships and services with the additions of Christian music industry veterans, Dusty Wells and Kyle Johnson, to the venerable label.
Dusty Wells will lead a newly-formed artist and label relations team focused on serving the specific needs of creators and helping them grow their ministries. Wells knows the power and impact that music has on a life first-hand. The Rambos, Lanny Wolfe Trio, and the Downings were his introduction to Christian music following his salvation at 14 when a couple led him to the Lord in Twin Falls, Idaho. While he became a fan of all styles of Christian music, Southern Gospel remained his favorite. A few years later, Wells began an illustrious career in the Christian music business, first working at Christian retail as the music buyer for a chain of stores in the Northwest, and later becoming the top sales and marketing rep for Sparrow Records while working with the Rambos and Reba Rambo and Dony McGuire to develop their publishing, label and ministry operations. Wells spent 22 years at Word Distribution where he was involved in many aspects of sales, marketing, and promotions of artists across genres. In the last 3 years, Dusty worked with Word-Curb, Daywind, Gotee, Reach, Tooth & Nail, Fuel and others as part of the New Day Christian Distributors sales team, handling all national accounts and dramatically increasing the visibility of Daywind artists through strong placement at retail. He will continue to handle national accounts along with his new responsibilities.
Dusty has been married 38 years to his treasure, LaVonne and they have four children and 5 amazing grand babies. Commenting on his new position as Director of Artist and Label Relations, he shared, "I am absolutely thrilled and excited to come alongside our Daywind and New Day artists and labels to help nurture and advance their music, ministries, and lives. Music daily touches my own life and has truly been a healing force in my journey from the time I first heard the message of hope and Jesus in a song. I cannot wait to see what God is getting ready to do through me with this opportunity."
As Director of Marketing, Kyle Johnson will head up the Daywind and New Day team of marketing professionals, solidifying Daywind's reputation for creative marketing and promotion in the new media environment. Johnson's journey in the music industry began working for his parents as a music buyer at their family-owned bookstore. He moved to Nashville in 1998 to become a drummer, but God intervened. After 10 years at Word Entertainment, Johnson joined Michael Smith and Associates ("MSA") as an artist manager, helping guide the careers of Salvador, Jaci Velasquez, Go Fish, Brad Stine, and more. Johnson also led the marketing efforts for two MSA labels, directing a team consisting of publicists, web designers, and more. As social media became pervasive as a communications and marketing tool, Johnson started his own consulting company with the goal of helping businesses navigate these new waters. He worked on successful campaigns for authors, publishers, churches, and hospitals, and later joined ClearView Baptist Church as Communications Director working with all ministry areas of the church in setting vision and implementing marketing strategies for all events and aspects of the church. In 2017, Johnson joined New Day Christian Distributors as head of manufacturing and marketing. In 2019, he began working closely with all major digital service providers to increase awareness for New Day and Daywind releases, and will weave these experiences together to guide the marketing team at Daywind and New Day.
Kyle and his wife, Caron, have been married for 15 years, and have two children, Molly Cate (9) and Bennett (5). About his new role, Johnson stated, "Looking back on my journey, I can only thank God for the many opportunities He has given me in music. I am thrilled to be working more closely with our Daywind artists to help get the message of the Gospel out to those in need."
Ed Leonard, president of Daywind Music Group, added, "I could not be more excited to have these two consummate professionals and committed Christians join the Daywind team. We are committed to nurturing and assisting our artists in every facet of their career, providing them with the resources they need to fulfill the Great Commission. I am honored to work with a fantastic team and am looking forward to seeing where God takes us."
About Daywind Music Group: Daywind Music Group is a female-owned, independent music company started in 1987 by Gospel Music Hall of Famer, Dottie Leonard Miller. Its labels include Daywind Records, Billy Blue Records, and New Day Records. Please visit us at DaywindRecords.com, BillyBlueRecords.com, and NewDayRecordLabel.com for further information.
Tags:
daywind
,
Dusty Wells
,
Ed Leonard
,
gospel music
,
Kyle Johnson
,
Southern Gospel Music
Posted in
announcements
,
artists
|
Comments Off

on Daywind Bolsters Executive Team
Written by Staff on January 31, 2020 – 8:40 pm -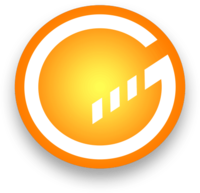 GALLATIN, Tenn. (January 31, 2020) – Scott Godsey has announced the formation of Godsey Media Management, and subsequently his departure from Daywind Music Group. The announcement was made today, Friday, January 31, 2020.
Godsey Media Management will specialize in full-service content creation, marketing, distribution, and management services with an intense focus on the digital landscape including social media, increasing revenue and building awareness.
Godsey comments: "This is a bittersweet day. Yes, I am excited for the future but I am sad to be leaving my Daywind family. I'm departing Daywind with a lifetime of memories and the blessing of Ed Leonard and Dottie Leonard Miller. Words fail to describe my gratefulness to Dottie and Ed, the entire Daywind Music Group team, artists, songwriters, partners and staff for over the past 6 years of amazing opportunities. This is a new season of my career and I can't wait to see the doors God opens for us with our new vision."
The offices of Godsey Media Management will be located in a state of the art creative space of over 8,000 square feet that includes a visual studio, audio studio, offices and more.
Tags:
daywind
,
Ed Leonard
,
gospel music
,
Scott Godsey
,
Southern Gospel Music
Posted in
announcements
,
artists
|
Comments Off

on SCOTT GODSEY ANNOUNCES NEW VENTURE, Departs Daywind Music Group
Written by SGN Scoops Staff on January 29, 2019 – 10:08 am -
NASHVILLE, TN  — Daywind Records is proud to announce that its Director of Media, Tiffany Noecker, and her family welcomed their son, Kaiden Crew Noecker, into the world on Tuesday, January 22, 2019.
Kaiden made his entrance at 6:00 p.m. on Tuesday evening, measuring 20 1/4 inches and weighing 8 lbs., 12 oz. Both Kaiden and Tiffany are healthy and doing well.
Tiffany, Damar, and their eldest son, Jaxon, appreciate your prayers and warm thoughts during this joyous season.
Tags:
daywind
,
Southern Gospel News
Posted in
announcements
|
Comments Off

on Daywind's Tiffany Noecker Welcomes Kaiden Crew Noecker
Written by Staff on January 9, 2019 – 1:03 pm -
Daywind Music Group (DMG) has announced its partnership with Abraham Productions, Inc. on upcoming "BEYOND AMAZING" tour. The multi-city tour features Brian Free & Assurance, Karen Peck & New River, Joseph Habedank, Emily Ann Roberts and Evangelist, C.T. Townsend.
The tour has already been described as one of the biggest and most powerful tours in the history of Gospel Music. The kickoff of the BEYOND AMAZING tour will be December 30 in North Carolina. In addition to the roster of incredible talent, the Wilmington Celebration Choir will perform behind each artist. Daywind Music Group will assist with promotions and recording and distribution of a live DVD from the opening weekend.
Opening night of the BEYOND AMAZING tour will take place at the Peace Haven Baptist Church in Yadkinville, NC on December 30 at 6 p.m. The next stop on the tour will take place on New Year's Eve at the Beulah Baptist Church in Bennett, NC at 6 p.m. Over a dozen dates have already been booked with over 15 more dates to be added throughout 2019.
Abraham Productions, Inc. is known for its multi-day events like Singing In The Sun in Myrtle Beach, SC; the Gatlinburg Gathering in Gatlinburg, TN; and its annual Crystal Caribbean Cruise.
"We have wanted to do a tour like this for some time," says Ray Flynn, President of Abraham Productions, Inc. "Brian Free is the most awarded tenor in the history of gospel music; Karen Peck's music has taken her to the Grammy's 5 times and she has 6 Dove Awards; Joseph Habedank's music has also taken him to the Grammy's and he has been awarded the Southern Gospel Male Vocalist of the Year for the last two years; and, after being runner up on The Voice, Emily Ann Roberts has been blessing gospel music audiences with her music and godly anointing. Then when you add evangelist C.T. Townsend, it takes this tour to a level unmatched and gives a focus on blessing the masses while reaching the lost."
For more information on the BEYOND AMAZING Tour contact Abraham Productions,Inc. atabrahamproductions.net or call 888-238-6858.
Read the latest issue of the SGNScoops Magazine HERE.
Download SGNScoops Magazine PDF 
Here
Find SGNScoops Magazine On Facebook 
Here
Listen To Today's Gospel Music 
Here
Tags:
Abraham Productions
,
Beyond amazing
,
brian free and assurance
,
Christian Music
,
ct townsend
,
daywind
,
Emily Ann Roberts
,
gospel music
,
Joseph Habedank
,
Karen Peck & New River
Posted in
announcements
,
artists
|
Comments Off

on Daywind Music Group Announces Partnership with Abraham Productions, Inc. On New "BEYOND AMAZING" Tour
Written by Staff on October 17, 2018 – 3:14 am -
NASHVILLE, TN (October 15, 2018) – Multi-award-winning Booth Brother, Michael Booth, has signed an exclusive solo contract with Daywind Records. Michael joined Daywind Records on his new venture as a solo artist while remaining an integral part of the recent Singing News Trio Of The Year, the Booth Brothers.
The Booth Brothers will embark on a 70-city tour at the beginning of 2019. Michael will be performing exclusive, limited engagements throughout the year in addition to his appearances with the Booth Brothers.
"Joining Daywind Records as a solo artist will be a great fit for me," says Michael. "I look forward to working with Scott Godsey, Ed Leonard and the rest of the Daywind team to help me share my heart on this upcoming project."
Nashville-based booking agency, the Harper Agency, will be representing Michael Booth in his solo engagements. Led by Ed Harper, the Harper Agency is one of the leading booking agencies in the Gospel music industry and is home to a wide variety of Southern Gospel artists including the Booth Brothers, Brian Free & Assurance, Jim Brady Trio, Karen Peck & New River, Legacy Five, Mark Lowry, Tribute Quartet and many more.
"We are so thrilled to have Michael join our roster of talented artists," says Scott Godsey, Vice President of A&R for Daywind Records. "Michael is an incredible storyteller and I'm excited to hear the stories he will share on his forthcoming project."
Daywind Records is home to an award-winning roster of artists, including Adam Crabb, Amber Nelon Thompson, the Blackwood Brothers, the Bowling Family, Brian Free & Assurance, Greater Vision, Hoppers, Jason Crabb, Jim Brady Trio, Jonathan Wilburn, Joseph Habedank, Karen Peck & New River, Legacy Five, Mark Lowry, Michael English, the Nelons, Riley Harrison Clark, and the Tribute Quartet. Daywind is distributed to retail through New Day Christian Distributors and the Orchard, covering all major physical and digital outlets.
Read the September issue of SGNScoops Magazine HERE
Download The PDF Version Of SGNScoops Magazine HERE
Find SGNScoops Magazine On Facebook HERE
Listen To Todays Gospel Music HERE
Tags:
booth brothers
,
Christian Music
,
daywind
,
gospel music
,
Michael booth
Posted in
announcements
,
artists
|
Comments Off

on Daywind Records Announces Signing of Michael Booth
Written by SGN Scoops Staff on August 13, 2018 – 10:26 am -
Hendersonville, TN (August 10th, 2018) – Artists and songwriters who call Daywind Music Group home were honored with 14 Dove Award nominations in an exclusive Facebook Live  announcement ceremony presented by the Gospel Music Association and hosted by Travis Greene and Francesca Battistelli in Nashville, TN, earlier this week. Joseph Habedank led all artists with three nominations, while Karen Peck and New River, Jason Crabb, and Mark Lowry each garnered two nominations.  Artists Brian Free and Assurance, the Nelons, and Jeff Stice, along with songwriters Jason Cox and Tim Lovelace, received one nomination apiece for their stellar work. Daywind songwriters Sue Smith, Joseph Habedank, Jason Crabb, Gerald Crabb, and Jason Clark contributed their talents to the Dove-nominated songs.
Joseph Habedank and Karen Peck and New River continue their streaks of recognition each having received GRAMMY nominations and Dove Awards in 2017 for their work on the albums Resurrection and Hope For All Nations, respectively. Both artists are produced by Wayne Haun, a 2018 Dove nominee for Producer of the Year. 2018 Dove Award nominations for Joseph Habedank include Southern Gospel Artist of the Year, Southern Gospel Recorded Song of the Year for "Just When You Thought," and Bluegrass/Country/Roots Recorded Song of the Year for "Jailbreak."  Karen Peck and New River received nominations for Southern Gospel Artist of the Year and Southern Gospel Album of the Year for Hope For All Nations.
Jason Crabb, a multiple recent Dove Award winner for Artist of the Year and Song of the Year among other categories, saw his debut Daywind Jay DeMarcus (Rascal Flatts) produced release Unexpected nominated for Bluegrass/Country/Roots Album of the Year while its single "Washed By the Water" was nominated for Southern Gospel Recorded Song of the Year.
Christian music veteran Mark Lowry's debut Daywind release What's Not to Love received nominations for Southern Gospel Album of the Year, while Lowry was nominated for Southern Gospel Artist of the Year.
Brian Free and Assurance was recognized with a Southern Gospel Recorded Song of the Year nomination for "He Can Take It," a song from their album Beyond Amazed written in part by Daywind writer Sue C. Smith.
The Nelons were nominated for Bluegrass/Country/Roots Song of the Year for their song "Daddy and Son," co-written by Daywind writer Jason Clark.
Jeff Stice received a nomination for Instrumental Album of the Year for I'm Gonna Keep On, his debut Daywind release.
Daywind Music Publishing received two Musical of the Year Dove Award nominations for It Happened on a Sunday(Jason Cox) and Miracle in a Manger(Tim Lovelace).
"Our artists and songwriters are family. The sense of pride we feel when members of our family are recognized for their excellence fills our hearts and humbles us at the same time. We are so blessed to work with incredibly talented ministers of the Gospel," stated Daywind President Ed Leonard.
The 49thDove Awards will be held at Lipscomb University's Allen Arena in Nashville, TN, on Tuesday, October 16th, 2018, and aired internationally TBN on Sunday, October 21st, 2018.
Tags:
daywind
,
Southern Gospel News
Posted in
announcements
|
Comments Off

on Daywind Artists and Songwriters Honored with 14 Dove Award Nominations
Written by Staff on September 18, 2017 – 10:23 am -
NASHVILLE, Tenn. (September 15, 2017) – Multi-award winning, critically-acclaimed and beloved artist, Michael English, is back with one of the most highly-anticipated projects of 2017, Love Is The Golden Rule. The project – releasing today on Daywind Records – is filled with the central theme of love, from the opening song "My Love," the rollicking "One Drop Of Love," to the thought-provoking title track, "Love Is The Golden Rule."
From the onset of this project, English had one goal – to record messages of unity and love through Christ. "When I set out to record this new project, I was struck by how divided our country was and the amount of hate that was on the television every time I turned it on. I decided to record a project that would be positive, uplifting, and promote love to one another. I wanted this music to bring people together."
Described as 'vintage English' with a 'fresh spin,' the project will thrill longtime listeners of Michael's music while drawing on the journey of life Michael has traveled. Jason Clark (Nelons, Amber Nelon Thompson) produced all but one song and expertly crafted the project to feature the distinct voice and style that have made English a fan-favorite since his early days in Christian music. Jay DeMarcus (Rascal Flatts, Reba McEntire, Chicago) lent his talents to produce "The Living Years," a pensive cover of the Mike + the Mechanics hit song.
"It is an honor to produce and arrange this project for one of the world's most legendary singers and performers," says producer Jason Clark. "As a lifelong fan, I suggested to Michael that we make this recording the one his fan base has been long been waiting for. It is undoubtedly, unashamedly 'Vintage English.' Production took over eight months, as we assembled a cast of the world's greatest musicians, writers, singers, engineers, from various genres of music. Michael worked extremely hard and what he delivered on this recording, I believe, is some of his best work in his entire career."
"Love Is the Golden Rule," the debut single, is already making waves at Christian radio and is expected to be a major player at radio this fall.
Love Is The Golden Rule, 
on Daywind Records, is available at iTunes, Amazon Music, and all digital retailers as well as
www.MichaelEnglishMusic.com
.
Love Is The Golden Rule Track Listing:
My Love
Little Is Much
The Living Years
None Of Us Are Free
Finally Coming Come
One Drop Of Love
Cry Holy
Hello Happiness
Love Is The Golden Rule
Let Me Hold You
For online Gospel music click
here
Tags:
daywind
,
jason clark
,
Love is the Golden Rule
,
Michael English
Posted in
announcements
,
artists
|
Comments Off

on MICHAEL ENGLISH UNVEILS LOVE IS THE GOLDEN RULE TODAY
Written by Staff on September 1, 2017 – 8:59 am -
Southern Gospel Music is known as quartet music for its traditional four-men-and-a-piano set-up. Over the last few years, Southern Gospel has evolved into a popular form of music across the United States and overseas. There are only a few groups who live up to this customary Southern Gospel description.
The word tribute, when used as a noun, is defined by Dictionary.com as "a gift, testimonial, compliment, or the like, given as due or in acknowledgment of gratitude or esteem" (http://www.dictionary.com/browse/tribute, June 20, 2017). That is the perfect description of this group. When you meet the Tribute Quartet, you will understand how four voices and a piano can truly excite and energize your day on the radio or in person. They are a tribute to Southern Gospel Music, and their testimony and music is a gift to share.
Preparing the Gift
In 2005, the Wilburns (led by the husband/wife tandem of Jackie and Elaine Wilburn) decided to retire. However, a couple of the Wilburn group members were looking to sing on. And sing they did. In a short time, Wilburn members Gary Casto and Josh Singletary were enjoying presenting gospel music. Yet, Casto and Singletary had a vision of a quartet that was focused on music and ministry.
The veteran singers began a new vision without a name in December of 2006. Now, the group had signed to record with BSA World Records. Time had come to name the new group, but no one name had caught their attention.
"Glen Bates of BSA World Records made the suggestion of Tribute," Singletary recalls. "There were no other names. That's the one that was suggested. We all thought about it and loved it, so we stuck with it."
From the first Tribute Quartet outing, the enthusiasm and energy caught the attention of Gospel Music lovers, young and old alike. Over the following months, the word began to spread about this new, young group that was energizing churches and concert stages in the Gospel Music world.
By 2008, Tribute Quartet began to receive some industry awards and a variety award nominations as well. In short, the Tribute Quartet was making its mark in brief time.
Tags:
Anthony Davis
,
daywind
,
Gary Casto
,
gospel music
,
Josh Singletary
,
Riley Harrison Clark
,
SGNScoops Magazine
,
Tribute
Posted in
artists
,
sgn scoops magazine
|
Comments Off

on Tribute Quartet: Artists on a Mission
Written by Staff on March 29, 2017 – 11:45 am -
Popular Singer/Songwriter Visits 'The Big Apple' For Media Tour To Support Latest Daywind Records Release
New York, NY (March 24, 2017) – It's a long way from the small town of Xenia, OH to the "Big Apple," New York City, but that's exactly where you could find Joseph Habedank recently. In the midst of a very busy winter season, Habedank made the trek to New York City to unveil his brand new Daywind Records release, Resurrection, visiting with several top media outlets in the city and sneaking in a few tourist moments with wife, Lindsay.
"Being back in New York City was very special to me and Lindsay," states Joseph. "Right before I went to rehab, back when all of this happened, we had planned a trip to New York City – our first time together. Since that trip was already planned and paid for, we decided to go. Literally, I stood underneath the 34th Street sign and said 'it's a miracle that I am alive and we are together. So, to
come back to the city to tell about how God kept me, it was very special."
Joseph shared his story and talked about his new release, Resurrection, with Simple Grace, The Christian Post, FaithWire, New Release Today, and Hope Dealer, among others – including a live Q&A on Joseph's Facebook page from NYC.
Excitement buzzed around social media as the lyrics of Resurrection resonated with listeners. The project rose up the iTunes Christian/Gospel chart, landing at #6, alongside artists Kari Jobe, Tenth Avenue North, Lauren Daigle, Crowder and more.
ABOUT JOSEPH HABEDANK 
Joseph Habedank is a multi award-winning and Dove Award nominated singer/songwriter.  Joseph has a unique and equally powerful testimony that has been featured on Fox News' Spirited Debate, TBN's Praise the Lord, and in such publications as Billboard Magazine, CCM Magazine, and Glenn Beck's The Blaze. For ten years, he served first as baritone, then as the lead singer for one of Southern Gospel's favorite family groups, The Perrys, and shared his songs in some of America's greatest churches, including the Brooklyn Tabernacle and Charles Stanley's First Baptist Atlanta. On the heels of his critically-acclaimed debut solo release, Welcome Home, he was awarded Singing News Magazine's New Soloist of the Year in 2014. Additionally, he was awarded Young Artist of the Year in 2009 by the fans of Gospel Music and Songwriter of the Year at the Absolutely Gospel Music Awards in 2011. His songs have been recorded by such artists as: Reba McEntire ("Sing It Now"), Brian Free & Assurance, Karen Peck & New River, The Hoppers, Ivan Parker, Jeff & Sheri Easter, and many more. He has helped write two nationally charted #1 songs and in 2010, "If You Knew Him" (written with Rodney Griffin) was nominated for Southern Gospel Song of the Year at the GMA Dove Awards and won the Singing News Fan Award for Song of the Year. He was also nominated for Singing News Magazine's Male Vocalist of the Year, Lead Singer of the Year and Songwriter of the Year for three consecutive years. Welcome Home featured two Top 5 singles ("Never No Never" and "Beauty of the Blood"), as well as two Top 10 singles ("Big Enough" and "Welcome Home"). Joseph currently resides just outside Nashville, TN with his wife, Lindsay.
For more Gospel music news click here. 
Tags:
daywind
,
FaithWire
,
Hope Dealer
,
Joseph Habedank
,
New Release Today
,
New York City
,
Simple Grace
,
The Christian Post
Posted in
announcements
,
artists
|
Comments Off

on JOSEPH HABEDANK TAKES RESURRECTION TO NYC!
Written by Staff on January 10, 2017 – 1:21 pm -
Hendersonville, TN – Daywind Music Publishing has added songwriter Janice Crow to its ever-growing family of award-winning talent.
A regular attendee of Sue Smith's Write About Jesus conference, Janice Crow burst onto the scene approximately six years ago when she won the writing competition that led to a variety of open doors within the songwriting community.  Those opportunities included song pitches to prominent music publishers, as well as co-writes with some of the leading writers in the genre.  A writing session with Lee Black and Sue Smith led to the creation of a choral anthem entitled "The Name," as well as the song "Amazing God," that would go unrecorded for several years.  In 2015, the song found a home with Triumphant Quartet, who took it to #1 on the Singing News Chart, and was awarded Song of the Year by the Singing News Fan Awards.  With her increasing momentum, Janice was a natural fit into the Daywind roster of exclusive staff writers.  To bring the story full circle, she signed her contract with Daywind Music Publishing during Write About Jesus, exactly six years after she won the songwriting contest.
"Janice Crow has a natural talent for writing a unique idea set to a commercial tune, and her persistence in developing that talent into a craft is most impressive," shares Rick Shelton, VP of Daywind Publishing.  "We are so excited to commit our service to Janice and her songs as she joins our publishing family."
In addition to Janice Crow, Daywind Music Publishing has signed songwriting agreements with a number of talented writers this year, including Lee Black, Tim Lovelace, Devin McGlamery and Brandon Sharp.  Award-winning writers Dianne Wilkinson, Sue C. Smith, John Rowsey and Belinda Smith have all extended their relationship with DMP.
Daywind Music Publishing services an impressive roster of acclaimed songwriters including Lee Black, Matthew Browder, Jason Clark, Jason Cox, Janice Crow, Aaron and Amanda Crabb, Adam Crabb, Gerald Crabb, Chris Cron, Ricky Free, Marty Funderburk, Karen Peck Gooch, Joseph Habedank, Tim Lovelace, Devin McGlamery, Kyla Rowland, John Darin Rowsey, Brandon Sharp, Belinda Smith, Sue C. Smith, Aaron Wilburn and Dianne Wilkinson.
For more information, visit Daywind on Facebook or by email.
For more Gospel music news click here.
Tags:
daywind
,
Daywind Music Publishing
,
Devin McGlamery
,
Janice Crow
,
Lee Black
,
Tim Lovelace
Posted in
announcements
,
artists
|
Comments Off

on Daywind Music Publishing Continues To Expand Roster