Written by Staff on October 11, 2018 – 5:37 pm -
NASHVILLE, Tenn.—GRAMMY® and Dove Award-winning vocalist Russ Taff returned to the Grand Ole Opry® stage last weekend, as the new documentary, Russ Taff: I Still Believe, prepares to hit more than 700 theaters across the country October 30. Taff joined Platinum-selling country hitmaker Chris Young and legendary Grand Ole Opry® members The Whites and Connie Smith, among others, for the star-studded Friday evening show at Nashville's Grand Ole Opry House. Accompanied by an all-star band, Taff performed his classics "I Cry" and "Winds Of Change" for an enthusiastic audience.
Russ Taff: I Still Believe 
(Fathom Events/Fuseic Entertainment) chronicles the multi-GRAMMY® and Dove Award winning artist's unparalleled musical journey and behind-the-scenes battle with alcoholism. The film includes appearances from Amy Grant, MercyMe's Bart Millard, Michael W. Smith, Newsboys' Michael Tait, Bill Gaither, and comedians Mark Lowry and Chonda Pierce. Immediately following the film, theater audiences will have the opportunity to view a special acoustic session with Taff and multi-GRAMMY® Award-winning singer/songwriter Steven Curtis Chapman. Playing in cinemas nationwide October 30 at 7 pm for one night only, tickets can be purchased at 
fathomevents.com
 or 
russtaffmovie.com
 and participating theater box offices.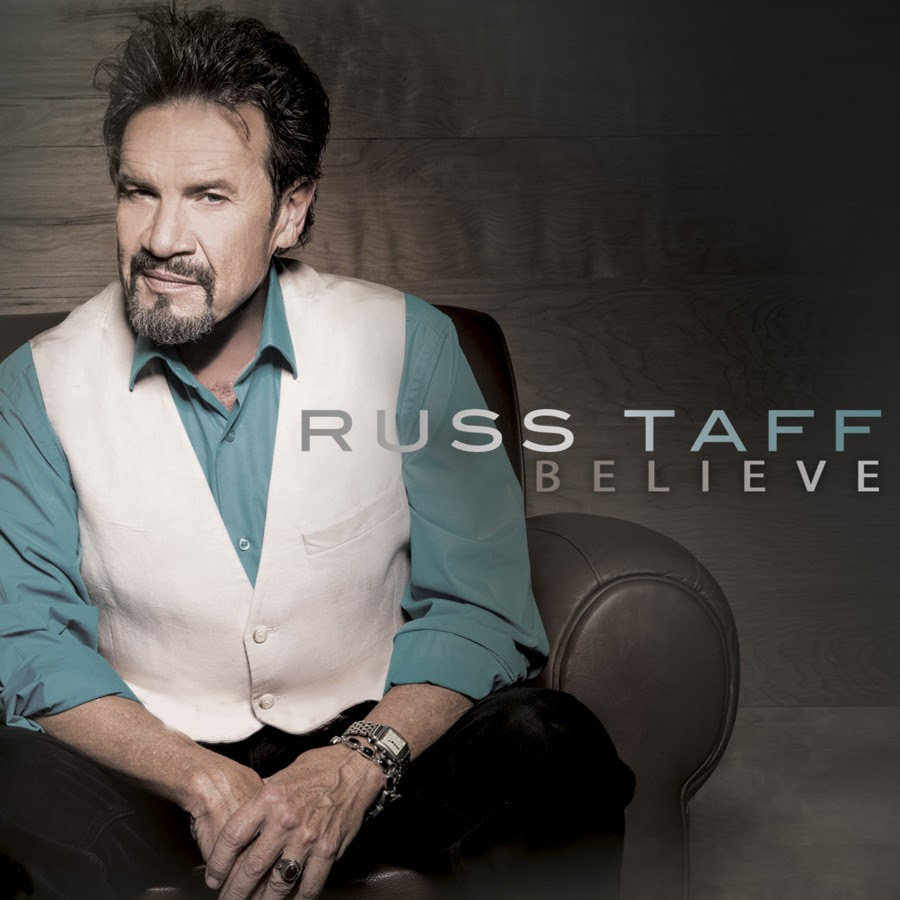 In addition, Taff will release his debut praise and worship album, 
Believe, 
November 2 from Sweetwater Studios, a division of Sweetwater Sound, and with global distribution from The Fuel Music. His first new album in over seven years, the full-circle, 12-song project features new recordings of the hits for which Taff is best-loved, including his iconic "I Still Believe." Produced by Phil Naish and Mark Hornsby, 
Believe 
features collaborations with Amy Grant and David Crowder.Hailed by 
Billboard 
magazine as "the single most electrifying voice in Christian music," Russ Taff has garnered six GRAMMY® Awards and 18 Gospel Music Association Dove Awards. Inducted into the Gospel Music Association Hall of Fame an unprecedented three times—as a soloist, as well as a member of The Imperials and the Gaither Vocal Band—Taff is also a member of the Christian Music Hall of Fame and the Arkansas Walk of Fame.
Rising to prominence with The Imperials, trailblazers of the contemporary Christian music movement of the 1970s, Taff was the voice behind such quintessential hits as "Praise the Lord," "Trumpet of Jesus" and "I'm Forgiven," among many others. His genre-defying sound later endeared him to Southern Gospel audiences, and he spent nearly three years as a member of the world-renowned Gaither Vocal Band. Taff has recorded 11 solo albums to date, including industry benchmarks Medals (1985), Russ Taff (1987) and Under Their Influence (1991), and his classic singles include "We Will Stand," "I'm Not Alone," "Not Gonna Bow" and "Love Is Not A Thing." From rock giants Kings of Leon to MercyMe's Bart Millard and Newsboys' Michael Tait, Taff's influence is felt throughout the music world.
For further information visitturningpointpr.com, russtaff.com orrusstaffmovie.com.
Russ Taff (center) is pictured with his band backstage at the Grand Ole Opry House.
Tags:
Grand Ole Opry
,
russ taff
,
Steven Curtis Chapman
,
The Whites
,
tori Taff
Posted in
announcements
,
artists
|
Comments Off

on RUSS TAFF RETURNS TO GRAND OLE OPRY® AS NEW DOCUMENTARY HITS THEATERS
Written by SGN Scoops on December 10, 2012 – 5:09 pm -
Entertainer Randall Franks, "Officer Randy Goode" from TV's "In the Heat of the Night," is featured on a new video release from Autry-Franks Productions highlighting his vintage studio recording of "Let's Live Every Day Like It Was Christmas" performed with Grand Ole
Opry stars – the Whites, Jesse McReynolds and Jerry Douglas.
"It was so much fun to see these performances like they have not been seen before," Franks said. "Although we taped the performances to help promote the project 20 years ago, they were mainly used for news stories around the country and the song as a whole was never released. Seeing it and the other interview clips from the project brings back so many wonderful memories. All these wonderful actors and artists donated their time for this charitable effort."
This performance featuring Randall vocally with Buck, Sharon and Cheryl of the Whites was included among the top 10 country vocal collaborations of the year when the song was released to radio.
It appears on the 20th Anniversary "Christmas Time's A Comin'" CD featuring the cast of TV's "In the Heat of the Night" and Friends from Sonlite and Crimson Records in association with MGM. The CD was produced by Randall Franks and Alan Autry.
The charity CD raises funds for drug abuse prevention charities and features selections from the actors of the popular show with special appearances by country, bluegrass and gospel stars. A donation of $20 in the U.S. to receive the CD can be made at www.shareamericafoundation.org. "In the Heat of the Night" currently airs on WGN America. Read more »
Tags:
Grand Ole Opry
,
James McReynolds
,
Jerry Douglas
,
Randall Franks
,
Southern Gospel News
,
The Whites
Posted in
announcements
|
Comments Off

on Actor/entertainer Randall Franks releases new Christmas music video
Written by SGN Scoops on April 5, 2012 – 2:05 pm -
NASHVILLE, Tenn.— Acclaimed Irish modern hymn writers and recording artists Keith & Kristyn Getty made their debut on one of the
world's most prestigious stages, Nashville's Grand Ole Opry, on Saturday.  Invited by Grammy-winning country legend Ricky Skaggs, the Gettys shared their signature hymn, "In Christ Alone," as well as "When Trials Come," which concluded with a rousing Irish/bluegrass reel featuring Skaggs on mandolin.
Performing during segments hosted by Skaggs on the Opry's live broadcast, which is seen and heard around the world, Keith & Kristyn Getty were also joined by band members Patrick D'Arcy and Deborah Klemme, as well as acclaimed fiddler Andy Leftwich of Kentucky Thunder.  Saturday's Opry line-up featured such renowned artists as Patty Loveless, Bill Anderson, The Whites and Crystal Gayle, among others.
Penned by Keith Getty and Stuart Townend, "In Christ Alone" is a modern classic that has been recorded by numerous artists and is sung in churches around the globe.  Keith & Kristyn Getty's stateside recordings include In Christ Alone, Awaken The Dawn and 2011's Joy – An Irish Christmas.  They have shared their music at Franklin Graham crusades, the GMA Dove Awards, and performances at London's Royal Albert Hall, among other noted platforms and international tours.  The couple's most recent tour, "Joy – An Irish Christmas," played to multiple sold-out venues across the country, including Nashville's Schermerhorn Symphony Center.
Photo: Pictured onstage at the Grand Ole Opry (l-r): Patrick D'Arcy, Keith Getty,
Ricky Skaggs, Kristyn Getty (2012 Copyright Grand Ole Opry, Photo: Chris Hollo)
Tags:
bluegrass
,
Grand Ole Opry
,
Keith & kristyn Getty
,
Patty Loveless
,
Ricky Skaggs
,
The Whites
Posted in
announcements
|
Comments Off

on KEITH & KRISTYN GETTY MAKE GRAND OLE OPRY DEBUT