Written by Staff on January 1, 2018 – 8:24 am -
The New Year is off and running. I stand amazed at how fast time flies anymore. Seems we run one day into a month, then half a year is gone at the blink of an eye. James 4:14 shares that life is here for a time, then it vanishes. I think that really applies to time and our lives.
Time is a valuable commodity. You can't touch, smell, taste, hear or see time. Yet, it is the barometer of measuring our life.  
How we measure our lives is a funny thing. To most people that measure their lives, it is summed up in one word: Success.
Ecclesiastes 3:1-8 provides a clear perspective on many things about our lives. "For everything there is a season, and a time for every matter under heaven: a time to be born, and a time to die; a time to plant, and a time to pluck up what is planted; a time to kill, and a time to heal; a time to break down, and a time to build up; a time to weep, and a time to laugh; a time to mourn, and a time to dance; a time to cast away stones, and a time to gather stones together; a time to embrace, and a time to refrain from embracing; …"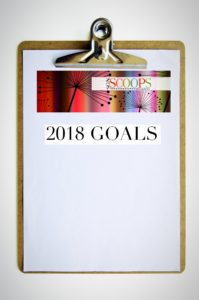 In time, we apply benchmarks of productivity to be fulfilled. This measures our successes in life. Some goals are part of our life expectancy in our upbringing. We live our lives according to the expectations of those who came before us, e.g. job, marriage, house, children, etc.
So you ask why time is important to you and me, today, right now as we start the new year of 2018. That is a simple thing yet so hard to understand.
We are only promised this day to live. Therefore it is important to live fully in the now and make the most of today.
Tags:
2018
,
Charlie Griffin
,
gospel music
,
new year
,
SGNScoops Magazine
Posted in
Christian interest
,
sgn scoops magazine
|
Comments Off

on Charlie Griffin shares: A NEW YEAR, A NEW OUTLOOK