Written by SGN Scoops Staff on January 22, 2021 – 1:29 pm -
Verbal Terrorism and Chicken Little Christians
By: Kevin Chambers
VERBAL: of or relating to words
TERRORISM: the systematic use of terror (fear) especially as a means of coercion (to induce change)
A new phenomenon has swept our society in recent years. The rise of social media, and the associated advances in technology which made it our constant companion, have shifted the emotional center of our lives from the relative stability of family, friends, churches, and educated facts (as we perceived them) into a daily restructuring of reality, based primarily upon our chosen feed of media information.
We are bombarded with information, true and false, helpful and destructive. Skillful media influencers have crafted specific channels to draw us in and keep us, at best, in anticipation of what will come next or, more likely, in fear of the same thing.
This is verbal terrorism, using words to instill fear into hearts and lives with the goal of inducing change toward a desired goal.
We might expect this from politicians, attempting to draw us toward their ideology. All's fair in love, war, and politics after all. I might even expect it from advertisers showing the superiority of their product. If I am afraid of a competitor's product, then I am more likely to purchase yours. The place I would not expect it, and have prayed that it wouldn't happen, is in the pulpit.
I can spend one minute on social media and find multiple so-called news stories purporting to predict the demise of something that is near and dear to each of us, unless we take some prescribed action (which may or may not be possible). It could be American liberty at risk, or gasoline powered automobiles. It could be fast food restaurants or "the end of the world as we know it" from a hundred different causes. Somebody wants you scared about it.
Sadly, this type of manipulative presentation of information has heavily infiltrated our pulpits. Fear-mongering has become the standard tactic to induce change in the lives of Christians.
The Bible says, in Ecclesiastes 12, "Fear God, and keep his commandments: for this is the whole duty of man." This is true without question. However, I recently did a study on the most repeated commands in the Bible. First was "Praise God" with over 250 repetitions. The next one surprised me. With over 70 repetitions, we are commanded to "fear not".
If I manipulate your emotions and cause you to fear the repercussions of an election, or even some retailer's policy on bathroom use, then I am abusing fear. This is not Godly fear, it is verbal terrorism.
The media, and sadly many pulpits, are filled with preachers stirring up fear about how terrible things are going to get in the upcoming days and years. Of course, God was way ahead of them on that. (II Timothy, chapter 3 "This know also, that in the last days perilous times shall come…evil men and seducers shall wax worse and worse…")
But the same Bible that predicts things to get worse and worse also says in John 16:33 "These things I have spoken unto you, that in me ye might have peace. In the world ye shall have tribulation: but be of good cheer; I have overcome the world." Jesus never intended for us to live in fear!
If your daily information stream has you wringing your hands, like Chicken Little, that the sky is falling, then it's high time to find a new source of information!
It will take a conscious decision, a determined effort, to free yourself from the doomsayers. There is nothing wrong with staying aware of the world around you. The same information can be presented in so many ways. There is raw fact (usually brief and verifiable). There is bias (personal inability or refusal to see facts clearly). There is spin (systemic slant toward a goal). The COVID daily numbers provide the perfect example. Media outlets who dwell on the record number of cases clearly want you to live in fear. That number is never, ever, going to decrease. It is a new disease. Every new case is a new record. Comparing areas of success against areas of failure? This could possibly be useful news if the facts are not slanted. Assigning blame? Those stories are almost always a deliberate spin, fraught with opinions and rarely beneficial to the hearers. So, we must see and understand that the same basic information can be conveyed in drastically different ways – some reasonable, others deliberate fear-mongering, verbal terrorism.
Lest I drift into a political discussion, let's get back to the subject at hand. Do not fall victim to verbal terrorism – on the internet, the TV, or in church.
If you are a child of God then you have the victory. Do not fear what man can do to you. Do not fear what tower might fall on you. Do not fear what your children and grandchildren are going to face. Teach them to love God, to praise God as he commanded, and to fear not!
So much of the fear among Christians in the United States is because we have never dealt with the possibility of facing what Christians have faced in the rest of the world for thousands of years. The gates of hell will never prevail against the real Church. It has always thrived best in adversity. The greatest revivals have come in the face of the greatest persecutions.
Paul wrote the phrase "the powers that be are ordained of God" in the very year that the despotic Emperor Nero came to power in Rome. Governments come and go, but God does not change. Obey the law (insomuch as it doesn't command you to sin) but never put your faith in human government. Change your focus to Godly things. As I said, this will not happen by accident. Emotions can lead us down the path to misery. We have to train them every day to trust in God and not man. There is a "peace of God, which passeth all understanding" but you will never find it by focusing on the problems in the world.
Change your news feed. Turn your eyes upon Jesus.
Tags:
Faith
Posted in
announcements
|
Comments Off

on Verbal Terrorism and Chicken Little Christians
Written by SGN Scoops Staff on January 22, 2021 – 10:31 am -
Spartanburg, SC – – Popular Christian singer, songwriter and musician, Joy Holden, has announced the recent release of a lyric video created for her song, "Smiling Inside," penned in tribute to her niece who passed away this year from cancer.
Smiling Inside is one of the cuts on Joy's soon-to-be-released 2021 deluxe album, Broken to Beautiful.   The song gently and poignantly follows the journey of those who are facing one of life's most heartbreaking challenges, saying goodbye to loved ones much too soon.
The lyrics eloquently state "I want to see Jesus, and I'm not in a hurry," reminding us of our greatest hope in spite of the painful reality of loss. They go on to say "if I had to do this without the Crucified I'd be terrified," a promise many are standing on during this current world-wide health crisis.
While Joy categorically states the project was a "labor of love", she also says "With everything going on today, and all the precious friends and loved ones we have lost, I knew I needed to share this encouragement right now."
Produced by Nashville-great, Les Butler, we can look forward with great anticipation to the release of her newest album Broken to Beautiful in 2021.  In the meantime, this touching lyric video and beautifully written song is sure to touch the lives of those who are struggling today.
To book Joy Holden email at:  https://joyholden.com/booking/
To view and share Smiling Inside  go to the video which was created by Kingdom Artists Media in partnership with AG Publicity here: https://youtu.be/8jww2bGhM4M
Tags:
gospel music
,
Joy Holden
Posted in
announcements
|
Comments Off

on Joy Holden Releases New Lyric Video "Smiling Inside"
Written by Staff on January 21, 2021 – 11:42 am -
In my time with the Lord this morning, God spoke to my heart to share these things. As we look back over the past year, we need to take a look at ourselves right now, and make an examination upon two things.
In what ways have we allowed our own thoughts to control how we portray the Word of God? Have we portrayed God in such a way that has truly spoken life into the heart of the believer or have we portrayed God in a more selfish way that pushes people away?
When you speak the Living Word into someone's heart, and see a change as a result of the Holy Spirit, it is truly humbling.
But when you speak the Living Word selfishly into someone's heart, and hope to see a change as a result of your own words, it becomes a hindrance to the Holy Spirit, causing the person you chose to share with to push further away from not you, but God.
This is something that we all will be held accountable to God for, and I truly feel this gives meaning to the Scripture when God says He will wipe away every tear. Has this happened to you?
As we look upon this year, I'm challenging myself and others that are ambassadors of Christ, to step off the stage of your own podium, your heart, and let Jesus take full control of what He wants said this year considering others.
This stage has been too long empty, and the Holy Spirit is waiting to speak life into hearts right now; in other words, we must be a reflection of who  Jesus is, right now.
The Holy Spirit is speaking still I know, we all know, but we have to learn to listen, and walk beside each other. Unity in the Body is needed now more than ever to bring about a great revival in hearts that are yearning. We must hear His call right now.
And for some, as we look back, we see a season that is empty because we have forgotten that we are the Body of Christ.
Have you been down this road?
What has changed in your perspective of the Church of Jesus Christ?
Have you become okay with where we are right now, or do you have a yearning to do more for the name of Jesus Christ?
These are important questions to examine our hearts right now. This year we have an opportunity that's so big. This opportunity is simply to follow Jesus, and learn to listen to His Holy Spirit and act upon what His Word says to do, bringing words of life to the lost.
Jesus tells us that His Church is not a building or any structure that is manmade, but rather, His Church are the people who He knows and calls His Children.
Jesus paid a price for each believer that is far more than anything we have to offer, and for us to put that on a shelf and abandon His true call is wrong; it evens brings more light to the end of the church age.
People need the Lord; including myself, my wife, my son, my family, my church family, my lost friends, and those I don't know. The simple fact is, it's too big of a sacrifice to push away from the Body of Christ right now.
We need to examine our hearts right now and walk beside one another; listen to the Holy Spirit, reflect who Jesus is by letting Him take the stage, be the body of Christ, speak the living Word, and most importantly: love one another as He loved us.
I hope this post reaches many in the name of our Lord and Savior Jesus Christ.
So, examine and reflect on what you will do right now for Jesus. Ultimately, it's your choice right?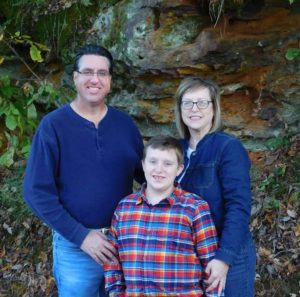 Scott Nelson
Nelson Recordings
Did you know that you can receive the printed, full-color version of SGNScoops Magazine by subscription? Find out more 
HERE
.
Find SGN Scoops Magazine On Facebook
HERE.
You can download the latest edition of SGN Scoops Magazine
HERE
.
Read the latest edition of SGN Scoops Magazine online
HERE
.
Listen To Today's Gospel Music
HERE
Tags:
Christian life
,
gospel music
,
Scott Nelson
,
sharing Jesus
Posted in
artists
,
Devotionals
|
Comments Off

on Scott Nelson: Questions for 2021
Written by SGN Scoops Staff on January 21, 2021 – 10:31 am -
Using TikTok To Reach The Lost
by Carrie Hofmeister
Remember back in the day when there were no cell phones and you and your brother would literally fight over the home phone? Remember how you had to lock yourself in the bathroom just to be able to get 5 minutes of peace and quiet to be able to talk to your best friend and get the latest scoop? Remember when we had dial up computers and it would take 10 minutes to get connected to the internet and no one could get through on your land line while you were on it?
Ahhh yes, the good ole days, some of you would say. The days when Facebook was not even thought of and you had to call someone if you wanted to talk to them.
Fast forward several years, and now we have so many social media platforms that it has become a full-time job trying to keep up with all of them. Facebook, Instagram, and even Twitter I can handle, but TikTok? All I would picture when I heard that word was a bunch of teenagers doing these one-minute dances that would take me a year to learn. I could not get down with it. I honestly had a bad taste in my mouth with it and was wondering what was happening to our next generation.
I never imagined that TikTok could be used as a platform to tell others about Jesus, but this is not the first time that I have been proven wrong.
When searching through TikTok, I searched #christians and was floored by the number of videos that I found of people of all ages, using their platform to spread the Gospel. Whether it was by just praying, playing Christian songs, or funny little skits that had a Christian meaning, these videos were getting thousands to millions of views. Wanting to know more, I reached out to a couple users, and let me tell you, after hearing their stories, I came out receiving a blessing.
Cristina Baker, 35, currently resides in Texas, with her husband Ryan, and their teenage son Evan. She quickly became the sister I have never had. Having suffered from abuse as a child, and living a life of drug and alcohol addiction, Cristina was headed down a path to destruction.
Being a counselor by day, a man at work approached Cristina and told her that he had a word from the Lord for her. He proceeded to tell her that they had prayer meetings every day at noon on the third floor in the break room. After attending one of those prayer meetings, Cristina came to know Christ, and He saved her from a life of brokenness and pain.
Fast forward to March of this year, Cristina had a very vivid dream about TikTok. Not big into social media, she sought counsel with some close friends and mentors to process what she felt the Lord was telling her to do. While speaking with a friend, she was told to post a video on TikTok. Having the same thought as I do about it, she was not going to dare post a dancing video on there. Her friend said, "No, post a prayer." So, Cristina did just that.
She never thought or imagined that anything would become of that prayer, but God had bigger plans and the video went viral. Since March, Cristina now has over 497 thousand followers and 5.9 million likes on her videos on TikTok.
Now posting several times a week, Cristina is reaching people all over the world, giving them hope that there is something more out there than just all the chaos going on in the world right now. She and her husband pray over each video, and although they are not able to reply to every comment, they take them before the Lord and pray over every person—that they find hope through Jesus Christ.
One encounter that Cristina has had was a man who had went through nine operations for throat cancer. He had sent Cristina a message, and that night she and her husband prayed for him. When they finally heard back from him, he told them that they were able to get 100% of his cancer, and he walked out of his doctor's office cancer free! Praise the Lord!
After speaking with Cristina and getting to know her heart, I felt closer to Jesus. I can honestly say that God is using her and her husband to bring hope in a world full of hopelessness.
People come across her page, and they can feel the Holy Spirit in her prayers. They can relate to the brokenness that she came from, and they feel a sense of purpose that they have struggled with for so long.
Cristina has been able to take a social media platform, whose main goal is to provide entertainment to the millennial generation, and show the power of prayer. Even if it is for just one person that sees one of her videos and comes to know Jesus, Cristina believes that "it's for that one person."
Michael Farley, a husband and father, also resides in Texas, has a love for music but even a bigger love for the Lord. After reading Michael's story, my heart was so broken.
Suffering from sexual abuse as a child, he watched his dad repeatedly abuse his mom. He had to knock on neighbors' doors just to ask for some bread because he was so hungry. He was desperate. Attending 13 schools before he graduated, Michael had no hope, no goals, no passions, and more insecurities than he knew what to do with.
What he did have, was a love for music, and at 10 years old he and his friends would pick up coat hangers or broomsticks and would dream of having a band one day. Eventually, that dream became a reality and was the only thing that gave him hope.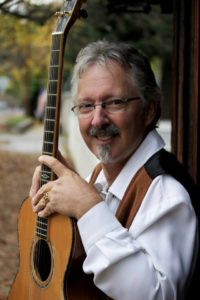 One Christmas, Michael was invited to church, and he accepted Christ that day. That day changed his life, and the Lord slowly started healing his heart. His love for the Lord was so strong that he felt convicted about the songs that his band were singing, and he eventually quit. At just 18 years old, Michael knew he needed to put the Lord first but begged God to allow him to play for His glory. He later got an opportunity of a lifetime to play for a Christian band where they toured all over and got to share the love of Jesus. How amazing is that!
In just June of this year, Michael's son-in-law introduced him to TikTok. Not sure what the app was or how to use it, he thought maybe it would be a good way to spend some downtime due to the pandemic going on. At first, his intentions were not to spread the gospel or tell about Jesus. His first videos were just him goofing around. However, he ended up posting a video of arranged hymns for acoustic guitar and it started to gain some interest. Because TikTok only allows one minute videos, he started posting one minute guitar lessons and the interest grew larger. He then started sharing some Psalms and combined it with playing hymns on his guitar. He is now able to do regular live concerts and tell of Jesus during these as well.
After just five months of being on TikTok, Michael has gained over 86 thousand followers and has 543 thousand likes on his videos combined! He also has been able to witness people coming to know the Lord through his videos and has helped people find their purpose in the One that created them.
After interviewing both Cristina and Michael, I saw a pattern. God took two incredibly broken people, who at one point, felt worthless, ashamed, insecure, and felt no purpose in life. He picked them up, and He made them whole.
God reminded them that He made them in His image, and He took their stories and turned it into a beautiful ministry. Through TikTok, they can minister to those who may feel inadequate and have lost sight of the One who created them. They can provide hope and peace through our Lord and Savior, Jesus Christ.
I love how God always seems to use the most broken people in the mightiest of ways. Let this be a reminder that it does not matter where you came from or what you have done. God can, and He will use you if you let Him.
In Him, you are enough.
If you would like to check out these two on TikTok, you can find Michael Farley with his user name, @jesusandmeproject1, and Cristina Baker with her username, @cristina.baker. You can also find them both on Facebook by searching Michael Farley and Cristina Baker. On Instagram, search @itscristinabaker and @michaelleefarley.
Although the times have changed tremendously and we have had to learn how to adjust to the new normal, I admire these two for figuring out a way to use it for the Lord. Providing hope in a world of hopelessness, TikTok is more than just one-minute dance moves, it is reaching those that are searching for something to believe in.
Tags:
Faith
,
TikTok
Posted in
announcements
|
Comments Off

on Using TikTok To Reach The Lost
Written by SGN Scoops Staff on January 20, 2021 – 5:30 pm -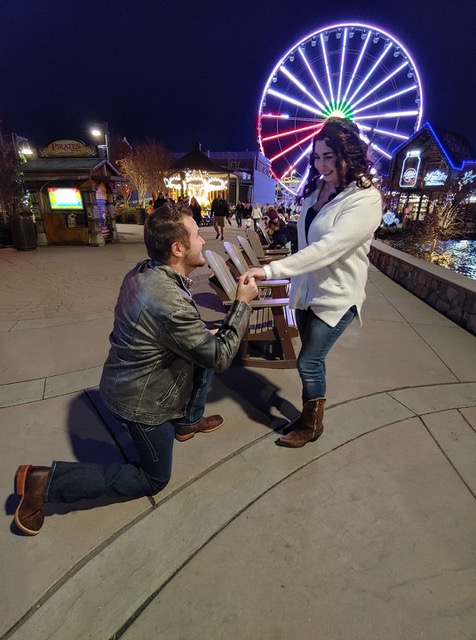 National award winning and multi-charting Christian Country Artist, Shellem Cline took a knee on Friday January 15, and asked his girlfriend Megan to be his wife. Shellem performed a special song for her in front of several family members and friends along with hundreds of strangers at the fountain in Pigeon Forge, TN located inside "The Island." The two have not set a specific wedding date as of yet, but Cline stated that "Megan says it will be in the fall of 2021!" For more information on the happy couple or to find out more about the ministry of Shellem Cline, visit his website at www.shellemcline.com.
Tags:
Christian Country News
,
SHELLEM CLINE
Posted in
announcements
|
Comments Off

on CHRISTIAN COUNTRY ARTIST SHELLEM CLINE….ENGAGED
Written by SGN Scoops Staff on January 20, 2021 – 11:50 am -
Gastonia, NC –  Beloved North Carolina-based Southern Gospel trio, Heart 2 Heart has announced the reschedule of their 2021 Gaston Gospel Homecoming, which will celebrate their 23rd year in music ministry. Originally scheduled for January 29th, the event will now take place on May 14th.
In addition to Heart 2 Heart, the lineup will feature GMA Hall of Fame Inductees The Hoppers, and the Dove award winning group Jeff and Sheri Easter. The homecoming will still be held at the First Assembly of God Church, 777 S. Myrtle School Road in Gastonia, NC.
Regarding the change, Heart 2 Heart's David Kiser said, "Due to Covid related issues and concerns, and for the safety of our guests, we have made the unfortunate decision to reschedule the 2021 Gaston Gospel Homecoming event.  All tickets purchased to date will be re-issued and mailed out with the new May 14th date and info. Based on where we are right now as a state and a country, we feel this is a wise decision. We're disappointed but can't wait to see everyone on May 14.  It's going to be a wonderful event."
Heart 2 Heart is asking that their fans help get the word out. All questions and concerns should be emailed to davidk@heart2heartmin.com, or you can call 704-802-4634.
Doors will open at 6:00 pm, with a concert start time of 7:00 pm. General Admission seats are $15.00, children 10 and under are $8.00. The group is also offering premier seating which will also include early entry at 5:00 pm. Only 200 of the premier seats will be offered, and they entitle the ticket-holder to a meet and greet with the artists, as well as a time of Q & A. They are available now online or you may purchase them at the door. All concert-goers are encouraged to arrive early for best seating.
For tickets and more information visit the group's website.
If you would like to interview Heart 2 Heart contact AG Publicity at   info@agpublicity.com.
To purchase Heart 2 Heart's music go to http://heart2heartmin.com/store
Tags:
Heart 2 Heart
,
Southern Gospel Concert
Posted in
announcements
|
Comments Off

on Heart 2 Heart Announces New 2021 Homecoming Date
Written by SGN Scoops Staff on January 20, 2021 – 9:03 am -
TIME ZONES
by Amy Freeman-Nichols
John 11:17
"When Jesus arrived, He found that Lazarus had already spent four days in the tomb." 
We are all familiar with the story of Lazarus and yet, somehow, we are always amazed when God doesn't show up on our timetable. When has God ever arrived on your timetable? When has he ever worked anything out in precisely the way you had it figured out? I'm pretty sure the answer is never. Yet, in the end, you will testify that he showed up right on time and made a way for you.
Here is a new concept for you to consider: we live in one time zone and God works in another. I work with a group of women in different time zones and countries. We have to be specific about what day and time we are meeting and in which time zone the meeting is taking place. We meet every Monday at 6:00 p.m. Eastern. That is 7:00 p.m. Central, 9:00 p.m. Pacific, 10:00 a.m. Tuesday in Australia and 1:00 a.m. Tuesday in Israel. God has an appointed day and time for everyone for our needs to be met – in His time zone.
Mary and Martha, and probably even Lazarus, were looking for Jesus to arrive earlier. They expected him while Lazarus still had breath in his body. They expected him when they could still see how it might be possible to heal Lazarus. After all, they had seen people healed, and they had heard miraculous testimonies. This time was different though.
Jesus didn't rush to them. Jesus wasn't there when they wrapped Lazarus in his death clothes or laid him in the tomb. There wasn't a single word from him. Have you ever been waiting for an answer and all of heaven seems to be quiet? Not a word, not a sign, not a single feeling that your prayers are even reaching heaven. Yet, we hold on to the hope that God is working on our behalf.
Mary and Martha had lost all hope. They knew the next time they saw Lazarus it would be in heaven. Then the word started to infiltrate the crowd. Jesus was coming into town. His timetable kicked in and with a single phrase, "Lazarus, come forth!" The answer they had been looking for – the one they didn't dare to believe for anymore – had arrived. Lazarus was alive; he was healed and whole.
When God shows up, when your miracle's time and date arrives, it is a complete miracle. There is no stench of death on it. There aren't any semi, half done, "you figure it out the rest of the way" portions. God has every detail worked out for your good.
So, while things may look bleak to you at the moment. Your faith might be waning, but HOLD ON! Even if it looks like nothing is happening in your time zone, it doesn't mean nothing is happening in God's.
Amy Freeman-Nichols is the author of Think On This devotional/bible study series. She is the founder of I Am The Preacher's Wife and half of the dynamic duo of Appointed2, a Christian Country evangelistic ministry. 
Tags:
Faith
Posted in
announcements
|
Comments Off

on TIME ZONES
Written by SGN Scoops Staff on January 18, 2021 – 1:34 pm -
Nashville, TN – Few names are as synonymous with Gospel music as Blackwood.  For nearly nine decades, generations of Blackwood Brothers have shared the Gospel around the globe, having recorded over 200 albums and toured in 47 countries, earned GRAMMY and Dove Awards, and appeared on countless stages and events.
While honoring the long-standing tradition of this legacy, the Blackwood Brothers have decided to scale back from touring full-time, continuing to play select concerts in 2021 and beyond.
In anticipation of the upcoming changes, lead singer Jonathan Mattingly has announced that he will be joining forces with the up and coming trio, Avenue. Mattingly was first introduced to Gospel music fans with his family, the Mattingly Family, before uniting with the Blackwood Brothers in 2017.
"Jon has been a tremendous blessing to the ministry of the Blackwood Brothers and will continue to be as we move forward. We look forward to working with Kasey and Avenue, coordinating our schedules to allow both groups to utilize the great gift that Jon brings to the platform and the ministry as a whole.
Kasey Kemp shares his excitement for welcoming Jonathan into the Avenue family, "Jon and his wife Sarah have been dear friends of our family for many years, so I feel very blessed to have the opportunity to sing together. We are excited about the future and what God has for us going forward!"
To stay up-to-date on current happenings, follow the Blackwood Brothers Quartet, as well as Avenue on social media, or visit blackwoodbrothers.com and avenuemusic.net.
Tags:
Blackwood Brothers
,
Southern Gospel News
Posted in
announcements
|
Comments Off

on Future of the Blackwood Brothers: Changes for Jonathan Mattingly
Written by SGN Scoops Staff on January 18, 2021 – 10:15 am -
Pastor Josh & Ashley Franks and People's Tabernacle Church, 64 Airways Blvd, Savannah, TN will host, "WINTER JUBILEE REVIVAL".
Listed are the scheduled services.
– Thursday, January 21, 7:00pm, Pastor JP Stovall
– Friday, January 22, 7:00pm, Joseph Larson, As seen on SonLife Broadcasting Network and Jimmy Swaggart Ministries.
– Sunday, January 24 – 6:00pm, Jim & Melissa Brady, former member of the Booth Brothers, in concert.
Free admission, however, a freewill love offering will be received each service. For more information, go to www.ptcsavannah.com or 731-727-8242
Tags:
Josh & Ashley Franks
Posted in
announcements
|
Comments Off

on WINTER JUBILEE REVIVAL
Written by SGN Scoops Staff on January 16, 2021 – 1:27 pm -
Nashville, TN  – StowTown Records has announced the release of a brand new recording from The Beenes. Keep Looking Up marks the group's debut digital recording under the StowTown label. Co-produced by GMA Dove Award winning soloist TaRanda Greene, Brandon Beene and Josh Townsend, this release offers a variety of styles and sounds.
Brandon and Chrysta Beene are music veterans who possess rich musical talents. Their music ministry has afforded them the opportunity to travel for two decades. Adding their teenage daughter Savannah, The Beenes now minister as a family with these songs which highlight their journey of faith.
Keep Looking Up features ten songs including "I Can Do All Things," written by Chrysta Beene, as well as "It's Not Over," co-written by the team of Jeff Ferguson, Savannah McKee and Shara McKee. Brandon shares, "We started this project at the beginning of the pandemic and we wanted to record songs that would bring people hope, encouragement and joy. This album just feels good, like Sunday dinner at Mom's house after church! It feels happy."
Additional tunes on the project include a remake of the Israel Houghton song "Taste And See," as well as the Bill and Gloria Gaither classic, "Because He Lives." Producer TaRanda Greene expressed her excitement about the project, "Once again, with their beautiful family harmony, The Beenes are putting their stake in the ground and beginning a new era in their 20 year legacy. I am so honored to be a part of Brandon, Chrysta and Savannah's debut CD as a family. Their hearts are pure, their voices are engaging and their future is bright with God guiding their way. I can't wait for everyone to hear the new sound of The Beenes! This music will touch your heart and leave you wanting more. You will be blessed!"
With Keep Looking Up, The Beenes deliver rich harmonies and versatile musical stylings that will be enjoyed by audiences from all walks of life. Brandon concludes, "This project is a reminder to keep looking up, because our hope is in Christ."
Keep Looking Up is distributed exclusively by Provident/Sony and available at digital outlets worldwide.
Keep Looking Up Track Listing:
Taste And See
Right Here
Unstoppable God
It's Not Over
How Big
Thank You Lord
Fallen But Forgiven
I Can Do All Things
Because He Lives
Breathe
Tags:
Southern Gospel News
,
The Beenes
Posted in
announcements
|
Comments Off

on New Digital Release From The Beenes Available Now