Written by Staff on June 23, 2020 – 8:24 am -
Right now, millions of people are longing to return to their normal, daily lives. The coronavirus pandemic has changed the way we live, the way some people think, and the way others act.
From the essential workers on the frontlines to the people who are staying safe at home, each one of us likely has a plethora of questions swirling about our minds. There are those who ask, "How can I adequately protect myself and my family?" Others want to know what they can do about their loss of income during the lockdown. Sorrowfully, thousands of families are wondering why their loved ones had to die. In such unprecedented times, we may not have all of the answers, but there is One on whom we can rely. In a world filled with questions, Jesus Christ is the answer for the world.
COVID-19 has affected the world in a way we have never seen before, causing many people to ask, "Where is God in all of this?" They continuously complain about everything from social distancing to travel restrictions, and some individuals feel as if God has abandoned them in the midst of their suffering. Some people are depressed and many have become fearful, even to the point of refraining from ordinary day-to-day activities. Others have embraced new ways of doing everyday things, opting for grocery delivery services and curbside pickup at retail stores. There are even families who have reinstated family dinners, taking advantage of extra quality time together. While some people have taken lemons and made lemonade, other people have a hard time walking into a business or doctor's office seeing people wearing masks and other personal protective equipment, as it causes their anxiety levels to escalate to the point where their body involuntarily employs the physiological response known as fight or flight. Even now, as a large percentage of the world is under quarantine or stay-at-home orders, many people seem angry, discouraged, and confused. They do not know what to make of such widespread calamity going on around them.
For centuries, people have wondered why God would allow bad things to happen to good people. Ultimately, though, bad things have only happened to one good person in the history of humanity. Jesus Christ is the only good person to walk on the face of this earth. Jesus said, "'There is only One who is good'" (Matt. 19:17 NLT). God sent His only Son, Jesus Christ, as a perfect sacrifice for the forgiveness of our sins. Romans 3:23 (NLT) says, "For everyone has sinned; we all fall short of God's glorious standard." Notice this verse does not say everyone, except for a few good people. It says everyone has sinned. Ecclesiastes 7:20 (NLT) says, "Not a single person on earth is always good and never sins." By God's standards, I am not a good person. You are not a good person. No one on earth is an inherently good person. Only through the grace of God can we become good enough to enter into God's Kingdom.
We cannot rely on our own merit to achieve salvation. Good deeds cannot save you. Having a lucrative career cannot save you. Loving your friends or family cannot save you. Going to church cannot save you. Jesus said, "'I am the way, the truth, and the life. No one can come to the Father except through me'" (John 14:6 NLT). Jesus Christ is the only way to receive the gift of eternal salvation. You do not have to live in a state of confusion any longer. Do not let the problems of the world overwhelm you. Isaiah 50:10 (NLT) says, "If you are walking in darkness, without a ray of light, trust in the Lord and rely on your God." Jesus Christ is the Light of the world, and He wants to give you the "light that leads to life," if you will put your trust in Him as your Lord and Savior (John 8:12 NLT).
Perhaps you are going through a very dark time in your life, whether due to the pandemic or other causes. You may feel as if the walls are closing in around you, and you cannot see a way to escape from your dire circumstances. Although I do not know what you are going through, I can tell you that I have experienced my own share of trials. In the fall of 2018, the doctors at Mayo Clinic showed me disheartening MRI results, which showed a possible malignant tumor the width of my entire leg. They were discussing amputation, oncology, and other terms that no one ever wants to hear. Through this physical battle, I sat on my sofa at home, with the exception of visits to the hospital, for three months straight. During this time of sitting still, I was writhing in pain so severe that it elevated my heart rate and blood pressure to life-threatening levels. My dad and I were greatly discouraged, but we put our trust in Jesus Christ. Yes, we had many questions, but we could not dwell on the uncertainties of life. We had to focus our attention on the One who gives life. I thank God every day for restoring my health. He deserves all of the glory, honor, and praise.
I want to encourage you today. You may not understand why you have to climb over mile-high mountains or forge raging rivers, but I can tell you that God will help you through this pandemic and every other difficult situation that you face. Jesus said, "'I have told you all this so that you may have peace in me. Here on earth you will have many trials and sorrows. But take heart, because I have overcome the world'" (John 16:33 NLT). No matter what, remember that Jesus Christ will walk beside you, guiding you through each rough patch. Jesus Christ loves you more than you could ever imagine. Do not lose heart; He has already overcome every problem you will ever encounter. Instead of dwelling on the many questions of life, strive to "set your minds on things above" (Col. 3:2 NIV). When you focus on Jesus Christ, the tribulations in this world will fade out of view.
Although I cannot answer the question as to when the coronavirus pandemic will end, I can tell you where to find the answers to all of the questions plaguing your mind. Psalm 119:105 (NIV) says, "Your word is a lamp for my feet, a light on my path." When we read God's Word, He will show us the answers that we need. God wants to impart His wisdom, if we take time to listen to His still, small voice. May we all have a discerning heart and a listening ear when it comes to following the Lord's leading, not just about the COVID-19 crisis, but in every aspect of our lives.
No organization, government, or religion has all of the answers. Jesus Christ is our only eternal hope. He is the Son of the only living God. Unlike this ever-changing world, He is the same yesterday, today, and forever (Heb. 13:8). He is not only the answer for today's problems, but He is the answer for all of our tomorrows. Put your trust in Jesus Christ today!
By Jennifer Campbell
More about Jennifer Campbell:
Jennifer Campbell knows that God has a dream for her life. Whether she is on stage singing solo, singing with her dad as a duet, speaking at churches and other locations around the globe, or teaching English Language Arts at Suwannee Middle School, she knows God will always guide her footsteps in everything she does. She is grateful for the talents God has given her and she strives to use them for His glory every single day. God has blessed her with the ability to play the piano and drums. She has served as a Group Leader for Women of Faith as well.
Jennifer is a prolific writer, penning songs, writing an inspirational blog, and serving as a Feature Writer for SGN Scoops Digital Magazine, the first all digital Southern Gospel music magazine. She has written for SGN Scoops for over 20 years, including features on The Brooklyn Tabernacle Choir, Bill Gaither, Janet Paschal, Goodman Revival, Karen Peck and New River, The Whisnants, Canton Junction, The Hoppers, and many others. She was also honored to be able to write special tributes to Lari Goss and LaBreeska Hemphill.
Jennifer recently published her first book, an inspirational autobiography titled, When You're in the Sunset, There's Sunshine Awaiting You, which she hopes will inspire others through its message of hope. You can read a complimentary chapter by clicking this link, and you can also purchase a copy on Amazon. Already working on her second book, it is her prayer that God will give her the opportunity to publish many more books in His timing.
In addition, she has a food and travel blog at www.jennifersjourneys.net, where she featured William Jack Degel of Uncle Jack's Steakhouse and the Food Network show Restaurant Stakeout. Jennifer would love to have her own food and travel show one day.
(Excerpt from Jennifer Campbell's biography: http://www.jennifercampbell.net/biography.htm )
Did you know that you can receive the printed, full-color version of SGNScoops Magazine by subscription? Find out more 
HERE
.
Tags:
Answers
,
Christian interest
,
COVID-19
,
Faith
,
Jennifer Campbell
,
Jesus
Posted in
Christian interest
,
sgn scoops magazine
|
Comments Off

on Jennifer Campbell: The Answer for the World
Written by Staff on June 21, 2020 – 6:18 am -
COVID-19 and the Extreme Poor; What Churches Should Do Now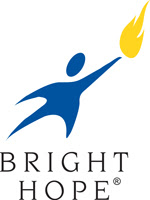 NEWS PROVIDED BY
Bright Hope
June 16, 2020
HOFFMAN ESTATES, Ill., June 16, 2020 /Christian Newswire/ — Bright Hope is a 50-year-old ministry helping poor churches in developing countries. Their unique success path for raising the poor out of poverty has put hundreds of thousands of people on the road to self-sustainability. Bright Hope Allies are Christians, private businesses, churches and foundations who believe Christians should be active in helping the poorest people on the planet.
FIVE (5) ACTIONS churches must do to help the extreme poor dealing with COVID-19:
Pivot your thinking from disease prevention to food security. While COVID-19 is impacting the poor and putting healthcare systems at risk, far more of the poor are being impacted by the shutdowns and lack of income for food purchases.
Help in-country (indigenous) churches survive and thrive. Many pastors in slums and remote villages have lost contact with their congregation, and therefore their weekly offerings. For churches in extremely poor places there is no online giving option. Pastors are struggling to support their families and it is difficult for them to visit needy members of their church without any resources to offer.
Interview your missionaries or experts on how COVID-19 is impacting the world's poorest communities. Chances are someone in your church has some expertise or a connection. If not, reach out to Bright Hope. We are happy to help.
Encourage connection between your church and indigenous poor churches. It is time to be creative. One of our partner churches in rural Uganda began distributing soap to homes in their village. A simple bar of soap was such a blessing and is an important part of virus prevention. They were able to distribute 1,000 bars of soap!Here's just one idea: what if a U.S. Church asked each member to buy a bar of soap, write an encouraging note to put inside, and donate $25 for food relief for each family receiving a bar of soap? How great it would be to see food and clean hands in some of the poorest places. Creatively connecting with the poor is needed more than ever, but we must meet real needs in a timely fashion, while helping build long-term relationships.When seeking greater connection with churches in poor places, ask these three questions:*  What exactly are you asking for?

*  What can we do, together, that will make a long-term difference in the lives of the poor?

*  How can we provide help in a way that increases our connection/bond?

Distribute Bright Hope's free booklet, COVID-19 & The Extreme Poor: Why the Poor May Be Hit the Hardest. We need to get the word out about the poor and what is going on in their homes. Let Bright Hope be a resource for you—download the booklet and distribute freely. Co-branding the booklet is available to those interested.
Bright Hope is a Christian ministry helping the poorest churches in the world reach their communities with Hope for Today, Tomorrow and Eternity ©. You can connect with Bright Hope at www.Brighthope.org or by emailing info@BrightHope.org.

SOURCE Bright Hope
CONTACT: C.H. Dyer, CEO, 847-971-4566, CHDYER@Brighthope.org
Related Links
Did you know that you can receive the printed, full-color version of SGNScoops Magazine by subscription? Find out more 
HERE
.
Tags:
bright hope
,
church
,
COVID-19
,
missions
,
Poor
Posted in
announcements
,
Christian interest
|
Comments Off

on COVID-19 and the Extreme Poor; What Churches Should Do Now
Written by Staff on June 15, 2020 – 9:50 am -
"These see the works of the LORD, and His wonders in the deep.  For He commandeth, and raiseth the stormy wind, which lifteth up the waves thereof. They mount up to the heaven, they go down again to the depths: their soul is melted because of trouble. They reel to and fro, and stagger like a drunken man, and are at their wits' end. Then they cry unto the LORD in their trouble, and He bringeth them out of their distresses."  Psalm 107:24-27  (KJV)
Does the above passage of Scripture resonate with you today? Like waves of the sea, do you mount up to the heaven one day, only to find yourself falling back down into the depths of despair the next? Is your soul melted because of the trouble that surrounds you? Do you reel to and fro and stagger like a drunk man? Are you at your wit's end?
If you find yourself at your wit's end today, I want to encourage you that you are in good company.
The prophet, Jeremiah, said, "Cursed be the day wherein I was born. Wherefore came I forth out of the womb to see labour and sorrow, that my days should be consumed with shame?"  Jeremiah 20:14,18
The prophet, Elijah,
 "went a day's journey into the wilderness, and came and sat down under a juniper tree: and he requested for himself that he might die; and said, 'It is enough; now, O LORD, take away my life; for I am not better than my fathers.'"  I Kings 19:4
King David said, "I am troubled; I am bowed down greatly; I go mourning all the day long.  My heart panteth, my strength faileth me: as for the light of mine eyes, it also is gone from me."  Psalm 38:6,10
Job said, "Why died I not from the womb? Why did I not give up the ghost when I came out of the belly?  My soul is weary of my life; I will leave my complaint upon myself; I will speak in the bitterness of my soul."  Job 3:11, Job 10:1
Jonah said, "Therefore now, O LORD, take, I beseech thee, my life from me; for it is better for me to die than to live. I do well to be angry, even unto death."  Jonah 4:3,9
The Apostle Paul said, "We are troubled on every side, yet not distressed; we are perplexed, but not in despair; persecuted, but not forsaken; cast down, but not destroyed."  2 Corinthians 4:8-9
"But in all things approving ourselves as the ministers of God, in much patience, in afflictions, in necessities, in distresses, in stripes, in imprisonments, in tumults, in labours, in watchings, in fastings;  by honour and dishonour, by evil report and good report: as deceivers, and yet true; as unknown, and yet well known; as dying, and, behold, we live; as chastened, and not killed; as sorrowful, yet alway rejoicing; as poor, yet making many rich; as having nothing, and yet possessing all things."  2 Corinthians 6:4-5,8-10
"For we would not, brethren, have you ignorant of our trouble which came to us in Asia, that we were pressed out of measure, above strength, insomuch that we despaired even of life."  2 Corinthians 1:8
Most importantly, our dear Lord, Jesus was "despised and rejected of men; a man of sorrows, and acquainted with grief: and we hid as it were our faces from Him; He was despised, and we esteemed him not."  Isaiah 53:3
He said, "My soul is exceeding sorrowful unto death."
"Abba, Father, all things are possible unto Thee; take away this cup from Me: nevertheless not what I will, but what Thou wilt.'"  Mark 14:34,36
"And about the ninth hour Jesus cried with a loud voice, saying, 'Eli, Eli, lama sabachthani?' that is to say, 'My God, My God, why hast Thou forsaken Me?'"  Matthew 27:46
We could go on and on and tell of not only Biblical people, but God's saints throughout history who have reached the point of being at their wit's end.
Are you there today?
If you are, may I encourage you?
Jeremiah, Elijah, King David, Job, Jonah, and Paul persevered, and they overcame! They are now a part of that "great cloud of witnesses" who proved it can be done!
"Wherefore seeing we also are compassed about with so great a cloud of witnesses, let us lay aside every weight, and the sin which doth so easily beset us, and let us run with patience the race that is set before us."  Hebrews 12:1
Our dear Lord, Jesus overcame! He rose above all, including death, hell, and the grave, and He is now seated in glory!
"Looking unto Jesus the author and finisher of our faith; who for the joy that was set before Him endured the cross, despising the shame, and is set down at the right hand of the throne of God."  Hebrews 12:2
You, too, can overcome, my friend.
I don't know the individual circumstances of life that may have driven you to "Wit's End Corner," but I can tell you this. "Wit's End Corner" is where God hangs out – just like the old song says. He is there, right in the midst of your current situation, and He has everything you need to enable you to keep pressing on, to walk forward, even though you don't know where you will find the strength to take the next step. He will empower you to keep fighting the good fight so that one day, you will join the ranks of those who have already laid hold on eternal life.
"Fight the good fight of faith, lay hold on eternal life, whereunto thou art also called, and hast professed a good profession before many witnesses."  I Timothy 6:12
As I stood next to the bed of my dying, Godly mother, she looked up into my eyes, struggling with all her might to talk to me. Unable to hear her through the BiPap pressed tightly to her face, I gently pulled it back and bent low to listen. I knew those meaningful words would be of eternal significance, and I could not afford to miss them. As I was still unable to understand her, my husband, Kevin came near and helped me decipher the three beyond-precious words she was trying so hard to say—words that have returned to my mind so many, many times since then and still sustain me, especially now during these difficult times.
"Keep.  Pressing.  On."
These are the words I pass on to you today, weary heart. I know the battle has been long. I know the struggle is real. Keep. Pressing. On. Don't give up. God is there with you – hanging out beside you on "Wit's End Corner." This time of severe trial and testing will produce precious fruits of righteousness, and you will one day look back on today and better understand the process.
Tags:
Cheryl Smith
,
Christian life
,
Eveninglight Gospel Harmonizers
,
gospel music
,
wit's end
,
Wit's End Corner
Posted in
Christian interest
,
Devotionals
|
Comments Off

on Cheryl Smith: Are You At Your Wit's End?
Written by Staff on May 29, 2020 – 12:28 pm -
Right now, I feel like I am in a cave. You know what I mean, for you have been there too. Maybe you are in your own cave right now. You came here initially of your own volition because it was the only avenue of escape. So many dangers have oppressed you that there wasn't any other choice.
What are those oppressive forces? Perhaps they are outward: Finances, employment, or relationships. Or maybe it is your own body, mind, or emotions, as you deal with pain, loss of control, or fear. All of these mount up against you like an army, and you run to your cave.
This isn't a cave of safety or peace. It is a human den that wraps around you, like addiction, denial, or depression. Still, you know those outer forces remain and they are advancing toward your hideout. Your place of imagined safety becomes a jail without escape.
We all experience this at some point, even spiritual leaders. King David from the Bible talks about this very thing. He was backed into a literal cave by some evil people. Yet he is able to write poetic lyrics to a song in the darkness.
"Have mercy on me, O God, have mercy on me, for in you my soul takes refuge. I will take refuge in the shadow of your wings until the disaster has passed…" Psalm 57: 1 (NIV).
David knew where to allow his spirit to find real safety: under the "wings" of God, totally enveloped in His presence.
After entering God's presence, through prayer, he then cries out to the only one, ultimately, who can provide vindication. David says he is "in the midst of lions," (v.4), yet despite this predicament, he praises God. 
We know through scripture that the Lord protected David and brought him out of this situation. But this song doesn't tell us that. All we see here is that, in the middle of a life and death situation, David continues to trust in God and to praise him. 
David writes: "My heart, O God, is steadfast, my heart is steadfast; I will sing and make music.

Awake, my soul! Awake, harp and lyre! I will awaken the dawn." Psalm 57:7-8 (NIV).
Not only does David continue to aver his trust in the Almighty, he sings his praise in the dark of night. He doesn't wait until he is safe and sound, he doesn't even wait to see if he is still alive at daybreak. He praises God right in the middle of that cave, singing about God's love, faithfulness, and glory
How are you doing, right now, in your cave? Are you praising now or waiting to see if God comes through for you before opening your mouth? 
I have been convicted by the actions of this man who crouched in a small, dark, wet, smelly place, and praised God. The Bible also tells of Paul and Silas, singing to the Lord in jail before their chains fell off. Another reminder of the power of praise and the faithfulness of the Almighty.
Do I wait to see if God will bring me through this time before I go to him for comfort, safety, or vindication? He has done it before and he will do it again. I know this, but I need to be reminded, so he leads me to his word to relearn the lesson.
My Lord will lead you and I out of our stifling caves, and into a spacious place, if we look to him for guidance. 
For I know that, "Surely your goodness and love will follow me all the days of my life," Psalm 23:6 (NIV). Not only is his goodness and love following me, it is running after me, surrounding me and filling me.
I know his love will bring me out of that cave, back to green pastures. I hope to meet you there.
By Lorraine Walker
lorraine@sgnscoops.com
Did you know that you can receive the printed, full-color version of SGNScoops Magazine by subscription? Find out more 
HERE
.
Tags:
Cave
,
God
,
Jesus
,
Lord
,
Lorraine Walker
,
praise
Posted in
Christian interest
,
Devotionals
|
Comments Off

on Lorraine Walker: Praise in a Cave
Written by Staff on May 27, 2020 – 11:54 am -
Every gospel quartet fan loves a great bass singer. If you were to stop an ordinary gospel concert attendee, most will mention the lows of George Younce, and J.D Sumner, to modern day bass singers such as Matt Fouch of Legacy Five and Paul Harkey of Ernie Haase and Signature Sound.
Recently, I had the chance to sit down with Colet Selwyn, whom many of you will be familiar with from the Gaither Homecoming Videos, to talk about his career in Gospel music.
"It all began for me at a young age, from listening to the Psalty, the singing songbook, as a toddler hiding under the covers, or watching my first ever quartet on a DVD performance (while I was living) in India– I can't remember a time when this music hasn't been enveloping my growth as a person, and for that I'm so thankful for my parents for that environment." Selwyn was raised in India and now lives in Scotland.
"As a child, my parents called me the 'absent-minded professor' while I grew up. I had a scientist lab coat on and played my air guitar while singing along. As I mouthed along to the music I started unconsciously memorising aspects of the gospel, that Jesus died for my sins and then rose again! What else could help me as a teen when I was confronted by the world and my own failures? Thank God for music that reminded me! My desire, if God permits, is to help make music that helps us remember God's grace to us in creative and harmonious. " Selwyn shares.
"At the age of 17, I had just done a local talent show for a church family out of Scotland. Ernie Haase saw it and invited me to sing during Signature Sound's European tour– and honestly if he hadn't done that, I'm not sure what my music would have looked like today." Selwyn adds, "Thank God for Ernie!" 
This young bass singer cites several influences that helped shape his rich and resonant voice: "There are three of them: Bill Gaither, George Younce, and Tim Duncan for different reasons. Bill Gaither influenced me through his videos that introduced me to the variety of personalities, and enthusiasm of the gospel music world. George Younce influenced me as he was in the first Gaither DVD I ever saw at a young age, with Old Friends Quartet; he makes old age look good! And lastly, as a teenager I saw Tim Duncan with Signature Sound, and it was then I knew that this music was for young people as well."
Selwyn has had many opportunities to share the stage with national Southern gospel acts such as Gaither Vocal Band, Ernie Haase and Signature Sound, along with many others. Recalling this awesome experience, Selwyn shares: "While actually singing with them– I was sort of in a daze, my body in auto-pilot, and my brain freaking out. In retrospect, I was just blown away by the love and the team-focused nature of the guys, they were so encouraging to me, and that's the type of heart I aspire to nurture."
When asked about the memorable moments in Selwyn's career in Gospel music so far, he shared: "Hearing Bill Gaither's heartfelt laugh and Gloria Gaither's wise words as we listened, learned, and worshipped together during the Gaither Songwriting Intensive. That was a very special memorable moment for me."
Funny moments come for everyone, whether it's a stage mishap or just a good ole road story. "A funny story that I would love to share with you is a number of us from the U.K. had come near the end of a long string of concerts abroad. We had experienced the thrill of singing before a vast audience and were still on a buzz after meeting some celebrities. During the opening song, the roar of the crowd turned into a cacophony of wingbeats as an enormous swarm of mosquitoes decided to envelope the stage. Well, the show must go on! We sang our hearts out while being bitten all over – the officials also came and doused the stage with some sort of insecticide. I'm sure the audience thought it was a new fog machine or something! 
Selwyn says that if there was one message that he would want fans to convey from listening to his music or seeing him in concert, it would be this: "I hope the music encourages, excites, and provides great words of wisdom for people to remember the great words of Christ."
The next time you see that Colet Selwyn may be featured in a Gaither Homecoming Tour in your area, whether you're in the grand state of South Carolina, or in the country of Scotland, be sure to go and listen to this awesome talent. You can find out more about him by going to his website (www.coletselwyn.com) or by following him on Instagram @coletselwyn.
By Andrew Brunet
Andrew Brunet is a gospel music social media figure who has a live radio program, as well as being a booking agent and concert promoter. He is currently on the management team at WOTG radio. Andrew can be reached at
Did you know that you can receive the printed, full-color version of SGNScoops Magazine by subscription? Find out more 
HERE
.
Tags:
Andrew Brunet
,
bill gaither
,
Colet Selwyn
,
ernie haase and signature sound
,
Gaither Vocal Band
,
gospel music
,
Quartet Music
,
Southern Gospel Music
Posted in
artists
,
Christian interest
|
Comments Off

on Colet Selwyn: UK Bass Singer is Gaither-Approved
Written by Staff on May 25, 2020 – 5:43 am -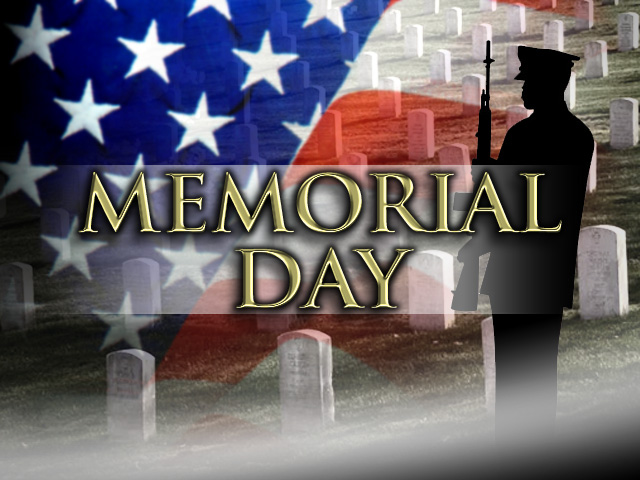 Today we recognize all those who have lost their lives fighting for our country's freedom, remembering those we knew and thanking God for their sacrifice.
As we remember the fallen, let's rejoice in the knowledge that all who have acknowledged Jesus Christ as their Lord and Savior, the One who died for our ultimate freedom, will also live again.
Take a listen to this song.
Somebody Died For Me
He was a troubled kid in and out of jail
When his daddy said this is the last time I'll pay bail
He enlisted in the army and they sent him to Iraq
He was a different man when he came back
Somebody said the army must've whipped you into shape
But he said that's not the reason that I've changed
Somebody died for me (before I even asked for help)
Gave his life for me (when I couldn't save myself)
I cannot live the way I lived or be the way I was
Every day's a gift to me because (somebody died for me)
Now they fold the flag and attach a silver star
While the grieving mother leans against his arm
Then he stands before the family and does his best to tell
How he survived the night his best friend fell
He says no one who knew him was surprised he died that way
He tried to live for Jesus oh he always used to say
And I don't wanna waste a moment
Of the time I have left
With every breath I'm given
God help me not forget.
"Somebody Died For Me" was written by Christy Sutherland and Kyle Matthews, recorded by Triumphant Quartet in on their album "Everyday."
To all serving on our country's frontlines, we thank you for your service.
Tags:
frontlines
,
Jesus
,
Memorial Day
,
USA
,
Veteran
Posted in
announcements
,
Christian interest
|
Comments Off

on Memorial Day
Written by Staff on May 24, 2020 – 7:51 am -
2020 May SGNScoops Magazine Editor's Last Word By Lorraine Walker
It's the merry month of May and as I write this, I wonder how merry we are right now. I don't know what measures of restraint the coronavirus is still placing on you at this moment, but I do know that isolation like we have been experiencing can increase fear, depression, and anxiety. I hope and trust you are finding ways to combat this, as your mental health is as important as your physical health and shouldn't be ignored.
When I need to uplift my mood, music is one of the tools I use. I turn on music that uplifts, encourages, speaks of our Lord and his power, and usually something with a beat or groove I can't ignore. 
One artist that always grabs my attention is on our cover this month. 11th Hour has carved a niche for themselves in gospel music and their releases continue to show a refinement in their musical talents. As well, Jaquita Lindsey is an SGNScoops alumni, sharing her writing abilities with us for years. 
On a side note, Logan Smith was one of my first online interviews for SGNScoops TV in 2011. He was a lot more comfortable than I was, even though he was quite young at the time. I have to say right now that it was not well done on my part, as the camera seemed to deplete any conscious thought in my head at that NQC. The little red-haired boy I interviewed was already on Gaither videos at the time, and he, along with Jaquita and Amber, are doing a stellar job now as they climb charts and win awards. 
I could not have foreseen then where Logan would be now, anymore than I can tell you now where any one of us will be tomorrow. Shortly after that interview, my life was changed forever with sickness. I know now that the fibromyalgia I contend with daily had its roots in that sickness.
May is Fibromyalgia Awareness month, so I want to send a prayer to all of you reading this that fight a similar war. This debilitating illness has no cure. Fatigue, pain, insomnia, mental health issues, gastrointestinal irregularities, headaches, and cognitive problems, are just a few of the battles those with Fibro face daily. We wear purple for awareness, and ask that you say a prayer for us today.
I wonder how many more people than usual found themselves praying to God in the last few months? In the middle of the COVID-19 pandemic, everyone was praying they would be safe and that things would just go back to normal. We know that nothing in this world goes back in time any more than the earth can spin backward. To imagine that our lives would return to normal is equally as unrealistic.
We must be prepared for the new, as the old will never be again. That is not something to be feared, but accepted as part of life. Whenever we face a big change, we need to recall the events of the Easter season of last month. The power of the old and sinful died on that cross. The new and eternal was brought out of that tomb. Our Lord and Savior, Jesus Christ, has promised us new life, and fresh mercy every day. He alone walks before and behind us, able to give us guidance through our new normal.
A seed planted in the ground has to die before becoming a new, fruitful entity. I pray that all of us will look with intelligent eyes at what needs to be left in the past, what needs to die, for us to prosper in our new day. Hold on to Jesus today, my friend. He is the maker of all things new. And that place where pieces of your life were laid to rest? Look at the place where Jesus was buried. He can turn graves into gardens. 
By Lorraine Walker
First Published by SGNScoops Magazine in May 2020
Did you know that you can receive the printed, full-color version of SGNScoops Magazine by subscription? Find out more 
HERE
.
Tags:
11th Hour
,
Editor's Last Word
,
gospel music
,
Lorraine Walker
,
SGNScoops Magazine
,
southern gospel
Posted in
Christian interest
,
Devotionals
|
Comments Off

on Lorraine Walker: Headed toward a new normal
Written by Staff on May 22, 2020 – 9:17 am -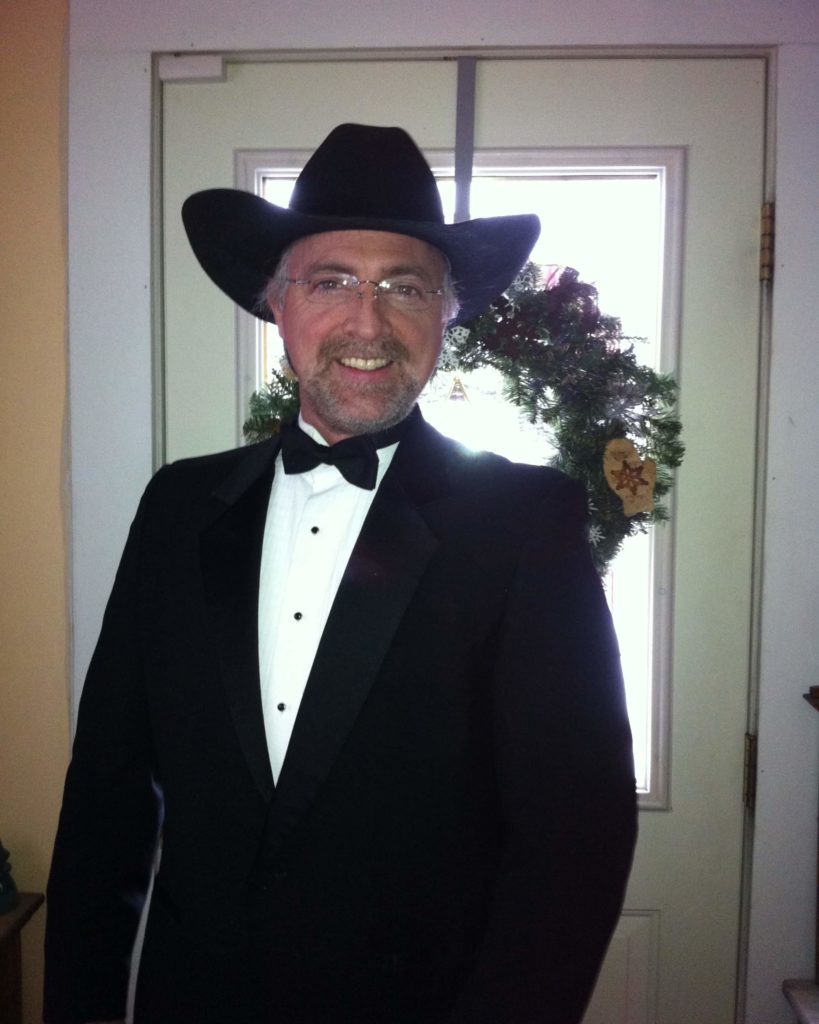 Beyond the Song by Jantina Baksteen
In this edition of Beyond the Song, SGNScoops is pleased to introduce Marty Smith, Christian Country DJ for Heaven's Country. On-air music, weather online or on the radio, on our phones or iPods, is usually the first place where we hear a new song that touches our heart, emotions, and life. The DJs that present this music fulfill a very important role. Marty Smith takes this role very seriously and uses it as an opportunity for ministry.
Jantina Baksteen: Please give us a short introduction of yourself for those who've never heard of you?
Marty Smith: My name is Marty Smith. My wife and I live in Bayfield, Colorado, with our two dogs. Our three daughters are grown and on their own and live in Colorado Springs, Colorado. I'm a  morning host on Heaven's Country. I've been a disc jockey for about thirty years now. I started radio in 1990, at a small AM station in Kansas City, Missouri (AM 1090 KEXS). Our format was Southern Gospel. I've worked other formats including Christian Country, Soft Rock, Mainstream Country, Contemporary Christian music and Inspirational Music. I love getting on the air everyday. It's so much fun! I broadcast from my radio station in Bayfield, Colorado. We're a local station with a global impact.
JB: You broadcast for Heaven's Country, an online radio station. Are you the owner?
MS: Yes, I am the owner and morning host of Heaven's Country. Bev McCann is our afternoon drive time host ("Your Drive Home with Bev"), and Les Roberts is our evening host ("Evenings with Les Roberts").
JB: How and when did this radio station start?
MS: Heaven's Country first went on the air on April 1, 2011. I spent two years putting it all together before I went on the air. I wanted to make sure it had that professional sound I was looking for. My goal was to present a Christian Country radio station to the world that would compete with mainstream country radio. Looking at our listening numbers, we have more listeners than a lot of mainstream country stations.  We pride ourselves on our professionalism. I wanted to have a fun radio station that people would enjoy and look forward to tuning in to. Millions of people tune in to Heaven's Country.
JB: What is your mission?
MS: To reach the lost with the good news of Jesus Christ through Christian Country music. My mission is to get this music to as many people as I possibly can. I can't physically travel the world to share the gospel, but my voice does. It's pretty humbling.
JB: What kinds of music do you broadcast?
MS: Christian Country music. However on my morning show, I might play some Southern gospel and Christian Contemporary as well. My listeners love it. They have a wide range of musical tastes.
JB: What's your history in radio?
MS: I started my radio career in 1990. People kept telling me they loved my voice. I tried for years to get into radio but Program Directors kept telling me I was too old at the time. I walked into AM 1090 KEXS and they asked if I had any experience. I told them I did not and they slammed the door in my face. I went in and filled out an application anyway. On my way home, I prayed, "Lord, I give up. If this is what you want, then you do it. I'm going to leave this in your hands." Five days later they called me up for an interview. They were concerned that I didn't have any on air experience. So I told them, "You need help and I need the experience so I tell you what, I'll work free for thirty days and if you don't like what you hear, let me go." The owner at the time (Gary Babb) gave me a chance, and here I am, thirty years later. If it wasn't for him, I never would have gotten into radio.
JB: Do you sing?
MS: Only in the car or in the shower. My dogs run when I sing, tails between their legs, whining as they run out of the room!  It's not pretty.
JB: When you mute your mic and step out of the studio, what keeps you busy?
MS: Step out of the studio? What?  Just kidding. I work a full time job running a lab and x-ray department at the Southern Ute Indian Health Center. My full time job funds my radio station.
JB: Do you have a music hero?
MS: Mid South and White River. Those two groups helped define and put Christian Country music out there for the world to hear and enjoy. I'm also a big George Strait and Alabama fan. Their gospel songs are amazing.
JB: What message do you want to share the world in this crisis we live in with the Corona pandemic?
MS: Hope. God's got this. I know it's scary right now and there are a lot of unknowns to us, but God is not surprised by this. We're gonna get through this. I believe when we do, we'll see ourselves closer to God and hopefully we won't take too many things for granted anymore. Oh, and remember to wash your hands, cover your mouth when you cough and be sure you are social distancing.
JB: How can listeners tune in?
MS: Just go to www.heavenscountry.com and click the player at the top of the home page. You can also download our Heaven's Country Radio App there on the home page.
JB: You also do a Facebook live show. Share with us something about that.
MS: I broadcast my show not only on Facebook, but on my You Tube channel, the WOTG Radio Network, The Heaven's Country Radio Network, WOTG TV West and Heaven's Country TV and ROKU. You can find me on Facebook by typing in, "Marty Smith Durango." It will go straight to my page. Be sure to follow me and it will let you know when I'm on the air. During this Coronavirus pandemic, I'm on twice a day, 6 AM and 2 PM LIVE (Mountain Time) on Facebook. It's a chance for my listeners and I to get together, stay inside and practice Social Distancing. I also host a Christian Country Classics show called, "The Triple C on HC," every Saturday night at 7 PM. All times are MTN Time. You can also subscribe to my YouTube Channel. Just look for, "Mornings with Mar-Tay" and subscribe.
JB: What is the reach of your radio show?
MS: Worldwide. I tell people, "We're a local radio station with a global impact," because Heaven's Country has reached every country in the world, but we also impact Bayfield. I'm very humbled by this. It's amazing that with just the touch of a button, Heaven's Country is heard worldwide. When I do my live Facebook and You Tube show, I have about twelve to fifteen countries that tune in every morning. On average, we have fifty to sixty countries tuning in everyday.
Be sure to listen in to Heaven's Country every morning with Marty Smith to hear some great music and meet a great community of listeners. Marty Smith will encourage you and leave you laughing. As Marty would say, "Take it from the Top!"
https://www.facebook.com/EMTMarTay
Tags:
Beyond the Song
,
christian country
,
gospel music
,
Heaven's Country
,
Jantina Baksteen
,
Marty smith
,
southern gospel
Posted in
Beyond the Song
,
christian entertainment
,
Christian interest
|
Comments Off

on Beyond the Song: Meet DJ Marty Smith
Written by Staff on May 21, 2020 – 3:32 pm -

This was my prayer this morning… by Kevin Pauls
Today God…I first want to acknowledge your provision. I really feel awkward when people say "God is in Control" – that leads me to believe you are in control of this chaos. I believe you are in ultimate control, but that does not mean micro managing the world or our lives. In simple terms…I do not think you caused this or any other tragedy…but I firmly believe you are in this with me! Standing, holding, encouraging…loving me through this entire episode.I never want to pretend I know things that are un-knowable. We have a book full of stories about God and the interaction between the Jewish People and Yahweh. We have letters and encounters about the life of Jesus, we have first hand accounts of the death and resurrection of Jesus, we have life lessons and we have the the words of Jesus…and so much more that point us to knowledge that Jesus Christ is the Saviour of the world…
Somehow, Jesus is the divine; was human enough to understand our plight and divine enough to save us. I do not understand this at all. However, this understanding guides my life and guides everything I do.
However, this beautiful book we call the Bible does not clearly allow us to understand all the inner workings of the world and how God interacts with His creation…
So, I say all that to simply tell you I do not know exactly how God works. But I am confident he does.
That confidence allows me to have hope for the future. That confidence allows me to have peace in the midst of the storm.
I do not need to know the inner workings of the universe because I know the one who is charge and I trust him!
Today, I simply rest in that trust!
By Kevin Pauls
More About Kevin Pauls
Kevin Pauls is best known for two things – his powerhouse vocals and his unbridled optimism.  Kevin cut his teeth on gospel music and over the years has delightedly shared the stage with many of his musical heroes: Gaither Vocal Band, Michael English, Russ Taff, Steve Archer, and Steven Curtis Chapman. He's performed an eclectic array of musical styles – from popera to southern gospel to hard rock. In short, Kevin loves to sing almost as much as he loves chicken wings. Find out more
HERE
.
Tags:
Christian life
,
COVID-19
,
Devotional
,
Faith
,
Kevin Pauls
,
trusting God
Posted in
Christian interest
,
special feature
|
Comments Off

on Kevin Pauls: Trust – a prayer for today