Written by scoopsnews on January 11, 2021 – 10:37 am -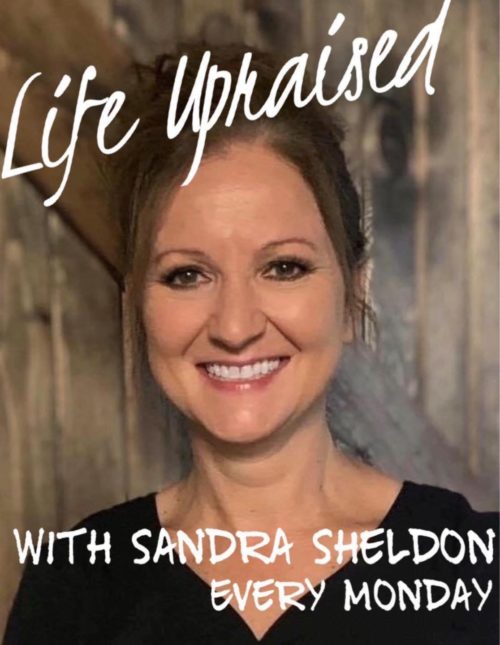 "…Peace I leave with you, my peace I give unto you: not as the world giveth, give I unto you. Let not your heart be troubled, neither let it be afraid."
John 14:27
Jesus knew that His time on earth was coming to a close. He had promised that there would be a Comforter, the Holy Spirit, sent to live in believers, fulfilling His promise, "I will come to you."
The Holy Spirit's work in the heart of a believer results in a deep and a lasting peace. Indescribable to those who have not yet received Him. This is a peace "not as the world gives" … where peace is the absence of conflict, but on the contrary, for those who have experienced this peace, it is most noticeable DURING the conflict. During the darkest hours of the night when the storms are howling, and everything in the physical sense DOESN'T make sense! Those times when the only thing you can do, it seems, is to breathe.
Jesus says, "THIS peace… give I unto you!" and then exhorts his disciples further by telling them to not let their hearts be troubled, or afraid.
Like today, those disciples did not know what lay in their future. We don't know what is in ours, but the God we serve absolutely does!
Regardless of what we face, when we walk in fellowship with Him, He promises the Comforter, and the peace that passeth all understanding!
Do you have it today? You can!
"…These things I have spoken into you that in me ye might have peace. In the world ye shall have tribulation: but be of good cheer; I have overcome the world."
John 16:33
Tags:
Life Upraised with Sandra Sheldon
Posted in
announcements
,
Devotionals
|
Comments Off

on Life Upraised With Sandra Sheldon
Written by Staff on October 23, 2020 – 9:52 am -
I have had enough.
Normally I am not a complainer, but to be completely honest, I've had a rough time lately. Do you ever have one of those times when everything around you appears like shards of glass in a kaleidoscope that never seem to settle? And I mean everything. Family, friends, finances, physical health, emotional health – all with painful issues that just went on and on.
I was pretty much at the end of my rope, and then the doctor said to me, "You need to get tested for Covid."
Shock waves. I knew that if I was at the beginning of that virus, not only would it mess up my lungs that already have issues, but it would affect the rest of my family immeasurably.
Just the possibility that this virus might hit so close to home felt like an impossible weight placed on an already unbearable burden.
"Lord, I have had enough." I felt drained of any faith. "If this is another test, I just can't do it. Either you need to come down from heaven and collect your children, including me, or just take me home now."
It's interesting that at the same time that this was happening, I was reading the story of Elijah in the Old Testament. We often think of that old prophet as someone who saw amazing miracles, stood up against kings, and had incredible faith. 
It was after one such awe-inspiring miracle, that we find Elijah huddled in a cave, telling the Lord, "I have had enough."
I read this and I thought, "What's up with you, Elijah? Did you forget everything that you went through, every time God saved you and performed miracles to bring you to this place?"
Then it hit me.
Okay. I get it Lord. I'm not the only one to be in this spot. But like Elijah, it's time I remembered all the amazing things you have done in my life, all the times you have saved me, and all the things you have brought me through, to bring me to this place.
First of all, what has Jesus done for me? Short list only. He has forgiven me, given me mercy and grace, made me his child, healed me again and again. He has come to live in my heart, filled me with his holy spirit, and led me and guided me in so many ways. He has done things through me and around me that have only been him.
It's because I am a child of God that I am here today. It's because of his great love for me that he has surrounded me with his people. And it's because of his hand in my life that I am receiving nerve blocker shots that help me feel better so I can live for him more effectively. And it's because of those shots that I have come in contact with an incredible pain doctor who also wants the best for me. It was that pain doctor who told me to go get tested for the virus. 
Of course, I didn't think of all this at the time. It was later that I finally listened to the gentle whisper of God telling me that he was still in control.
Approximately 48 hours later, I found out that I did not have the coronavirus.
Now, this result did not take away the rest of the issues happening in my life, but just knowing that someone like Elijah was in the same place where I felt myself, helped me realize that the Lord understands when I feel hopeless, scared, unwilling to go on. That's when he reminds me that these emotions can cloud my mind to the truth.
And then God asked me the same thing he asked Elijah: "What are you doing here?" I felt him lift me out of the darkness.
The truth is: I am not alone. I have a heavenly Father who is always with me, who loves me deeply, and who tells me to cast my cares on him, for he cares for me.
My life is in his hands. And that is enough. 
By Lorraine Walker
For more news read the SGNScoops Magazine Here
Phone Friendly SGN Scoops Magazine Here
Find SGN Scoops Magazine On Facebook Here
Download SGN Scoops Magazine PDF Here
Listen To Todays Southern Gospel Here
Tags:
Christian life
,
Faith
,
living with pain
,
Lorraine Walker
,
SGNScoops Magazine
Posted in
Devotionals
,
sgn scoops magazine
|
Comments Off

on Lorraine Walker: I have had enough
Written by Staff on October 10, 2020 – 3:06 pm -
By Allison Lynn
The image of us alone in our hotel room was more than I could bear.
It was just three days from Thanksgiving, and my husband, Gerald, and I were very far from home. As a touring ministry, we've gotten used to being away from our family for months on end. We've missed countless birthdays, anniversaries, and family celebrations because of our unconventional work schedule.
But this was the first time we were going to be away from our families for Thanksgiving.
We were currently on our first tour across the Canadian prairies. I'm not exaggerating when I say that we didn't know anyone for miles! Technically, I knew we would be away for Thanksgiving, but the reality of it didn't really dawn on me before we hit the road. Now, the date loomed on the calendar. I could just see it: In three days, we would be alone in a hotel room, eating cheap take out, watching reruns on hotel cable, and feeling very sorry for ourselves.
The thought of it was more than I could bear. I decided to be proactive. I wrote a post on Facebook: "We're about to spend Thanksgiving alone in Winnipeg, Manitoba. Does anyone know of a church or community center hosting a public dinner?" There, I thought, with all the people we know, someone has to have some idea!
A friend wrote back, "My friends live outside the city. I'll connect you with them."
So, three days later, we found ourselves driving to the town of Dauphin, Manitoba, to spend Thanksgiving with strangers.
Husband and wife, Gary and Betty Medwechuk, had a dream of building a small cabin next to their house. They wanted to create a quiet space where folks in ministry could retreat for rest and refreshment.
Our hand-scrawled directions led us to the sign: In His Rest Retreat. Gerald and I stepped out of the car, a little tired, a little hungry, and mildly apprehensive. Thanksgiving is a time for family. Would it be okay to intrude on this private celebration?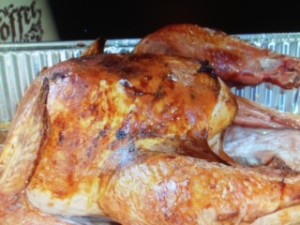 As we stepped into Betty and Gary's home, we were immediately met with warmth. The wood stove took every bit of fall chill out of the air. The sun on the glittering lake was blindingly beautiful, and the smell of the food enwrapped us like a soft blanket. Turkey, stuffing, veggies, and piles of desserts – what a feast!
And the warmth didn't just come from the home or the food. It came from Betty, Gary, and their guests. We gathered around the table; introductions were made. We discovered that no one there was family by blood. Instead, we were connected by something much greater.
Our apprehension melted away as we were drawn into this circle of friendship. We told stories, shared laughs, and, as the day called us to, gave thanks.
I was raised that you never come empty-handed to a dinner party, but making a dish is a bit of a challenge when you're on the road. Instead, we offered them something else: "After the meal, if you like, we would love to perform a mini-concert for your guests, as our contribution to the evening."
So, as everyone licked up the final crumbs of pumpkin pie, Gerald pulled out his guitar, and we began to sing. We shared songs we had written, filled with a message of hope and joy. We sang favorite hymns, and got our new friends to sing along with us. We ended with a prayer of thanks, and a roof-splitting version of "How Great Thou Art."
Since that time, Betty and Gary have become our true friends. We've spent lots of time in their sweet cabin by the lake, and shared countless meals together. We've fallen in love with the glorious sunsets that blaze across the prairie sky. We've sung in their church, joining together in hours of worship and song.
We thought we were going to spend Thanksgiving with strangers, but you know, we really didn't. We spent Thanksgiving with our brothers and sisters in Christ.
I can't tell you how many times we've experienced this over the years. We'll arrive in a town we've never visited to sing in a church we've never seen. We'll arrange to meet a pastor we've never met and sing for an audience of absolute strangers. And yet, they are never strangers. We're always, without fail, welcomed as family.
And every time, I'm reminded of this instruction:
"Do not neglect to show hospitality to strangers, for thereby some have entertained angels unawares." (Hebrews 13:2, ESV)
Normally, I might take this moment to encourage you to invite a stranger into your home this Thanksgiving, but as I write this today, we are still in the middle of the coronavirus pandemic. No doubt, our celebrations this year will be much more intimate. So, in a world of social distancing, what are some other ways we can share our Thanksgiving celebrations with those around us?
Perhaps you could support your church's Thanksgiving outreach with a gift of time or resources? Local food banks will also need extra donations this season. Perhaps there's a family on your street who could use a grocery gift card to help provide their meal? Or a shut-in who would appreciate a home-cooked delivery? If cooking isn't your gift, perhaps you could make a flower arrangement or craft item to brighten someone's table? And let's not forget the blessing of technology! Why not host your Thanksgiving dinner over Zoom or Skype so your whole family can participate?
Even in the midst of these trials and challenges, we are loved and blessed. Let's take time to give thanks, and share our blessings with those around us.
In doing this, who knows? You might just entertain angels unawares…
Happy Thanksgiving!
Note: Thanksgiving in Canada is celebrated technically on the second Monday in October, but it usually expands to the complete three day weekend, October 10-12, 2020. Happy Thanksgiving Canada!
By Allison Lynn
Allison Lynn and her husband, Gerald Flemming, form the award-winning duo, Infinitely More. Infinitely More creates a fusion of folk, pop, hymns, and worship that soothes the heart and ignites the soul. Based out of beautiful St. Catharines, Ontario (near Niagara Falls!) this full-time nationally touring ministry annually drives to every province in Canada, singing in churches of all sizes and denominations. Their songwriting and recordings have been nominated for 15 national music awards. Their latest album – The Beauty Of The One – was honored with two Covenant Awards from The Gospel Music Association of Canada. In all things, Allison and Gerald strive to bring God's light and love to a world in need.
Phone Friendly SGN Scoops Magazine Here
Find SGN Scoops Magazine On Facebook Here
Download SGN Scoops Magazine PDF Here
Listen To Todays Southern Gospel Here
Tags:
Allison Lynn
,
Canadian Thanksgiving
,
Give Thanks
,
gospel music
,
Hymn
,
Infinitely More
,
thanksgiving
Posted in
artists
,
Devotionals
|
Comments Off

on Canadian Thanksgiving Celebration: Thanksgiving with Strangers
Written by Staff on June 27, 2020 – 11:57 am -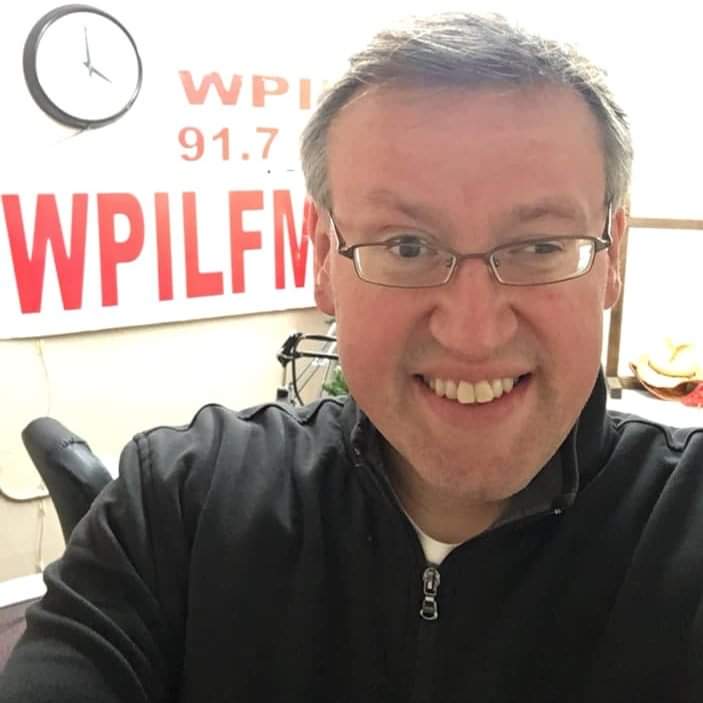 2020 June SGNScoops  Publisher's Point By Rob Patz
So here we are ….
Over the last couple of weeks that is the statement that I've heard from so many people: So, here we are. What does the future hold? How will our music, our industry, the world around us, recover?
There are many that have their opinion as to what we will see over the next few months as far as music in general, church, and the general population.
I believe that God is getting ready to restore everything that we have lost over the last few months. I believe there's going to be an outpouring of excitement for church, for concerts, and for events.
I believe we as a people for so long have taken for granted the opportunity to be able to go to church, and I truly believe this time of a pandemic circling our country has awakeno people's desire to return to church and to return to something most of us took for granted.
Many people are worried about the future. They are worried they will in some way be infected by this horrible COVID-19.
Over the last three months, certain scriptures have come clearly to my mind. In fact, as I was sitting on an airplane, flying home from Atlanta to Seattle, I opened up My Bible app and Isaiah 41 came up. Suddenly the words, "Fear not, for I am with you," shot through me like a sword.
I realize there is a lot in our world to be fearful of, but we need to remember that we have a God who is the same yesterday, today, and forever; that none of this came as a surprise to him, that he wasn't shocked by this but he knew the outcome from the beginning.
So, as we began to return to a normalcy, I truly believe that we as humans need to have – not a new normal – but normal back to what it should be, back to what we truly need as a world, back to the basics of the Bible and faith in God.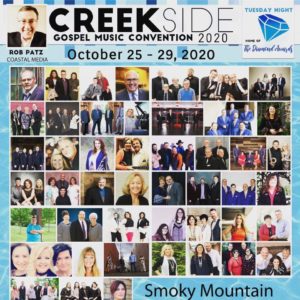 Let me tell you this: Fear not, for God is with you. Go boldly into this next phase. Know that God is with you, that he is there to protect you, that he is already in your tomorrows, and he already knows your plans.
So, if you are a promoter this is like a new beginning. Promote harder than ever. If you're a singer, may this be a time that you invest more in the ministry that God has called you to. If you're someone like me who works in the industry, may we find new ways to cultivate the opportunities that come out of a terrible three months of being at home.
I'm seriously thinking about getting shirts that say "Fear not."
But right now, let me encourage you to come and be a part of Creekside 2020 in Pigeon Forge, Tennessee. I believe that this year is going to be life-changing. I believe God is going to use it as an opportunity and a conduit, to send out a revival throughout this country. Join me October 25 – 29, 2020.
Until next time, this is the Publisher's Point.
By Rob Patz
First published by SGNScoops Magazine in June 2020
Tags:
COVID19
,
Faith
,
Fear Not
,
gospel music
,
Pandemic
,
Publisher's Point
,
rob patz
,
SGNScoops Magazine
,
Southern Gospel Music
Posted in
Devotionals
,
sgn scoops magazine
|
Comments Off

on Rob Patz: Time to be Bold
Written by Staff on June 15, 2020 – 9:50 am -
"These see the works of the LORD, and His wonders in the deep.  For He commandeth, and raiseth the stormy wind, which lifteth up the waves thereof. They mount up to the heaven, they go down again to the depths: their soul is melted because of trouble. They reel to and fro, and stagger like a drunken man, and are at their wits' end. Then they cry unto the LORD in their trouble, and He bringeth them out of their distresses."  Psalm 107:24-27  (KJV)
Does the above passage of Scripture resonate with you today? Like waves of the sea, do you mount up to the heaven one day, only to find yourself falling back down into the depths of despair the next? Is your soul melted because of the trouble that surrounds you? Do you reel to and fro and stagger like a drunk man? Are you at your wit's end?
If you find yourself at your wit's end today, I want to encourage you that you are in good company.
The prophet, Jeremiah, said, "Cursed be the day wherein I was born. Wherefore came I forth out of the womb to see labour and sorrow, that my days should be consumed with shame?"  Jeremiah 20:14,18
The prophet, Elijah,
 "went a day's journey into the wilderness, and came and sat down under a juniper tree: and he requested for himself that he might die; and said, 'It is enough; now, O LORD, take away my life; for I am not better than my fathers.'"  I Kings 19:4
King David said, "I am troubled; I am bowed down greatly; I go mourning all the day long.  My heart panteth, my strength faileth me: as for the light of mine eyes, it also is gone from me."  Psalm 38:6,10
Job said, "Why died I not from the womb? Why did I not give up the ghost when I came out of the belly?  My soul is weary of my life; I will leave my complaint upon myself; I will speak in the bitterness of my soul."  Job 3:11, Job 10:1
Jonah said, "Therefore now, O LORD, take, I beseech thee, my life from me; for it is better for me to die than to live. I do well to be angry, even unto death."  Jonah 4:3,9
The Apostle Paul said, "We are troubled on every side, yet not distressed; we are perplexed, but not in despair; persecuted, but not forsaken; cast down, but not destroyed."  2 Corinthians 4:8-9
"But in all things approving ourselves as the ministers of God, in much patience, in afflictions, in necessities, in distresses, in stripes, in imprisonments, in tumults, in labours, in watchings, in fastings;  by honour and dishonour, by evil report and good report: as deceivers, and yet true; as unknown, and yet well known; as dying, and, behold, we live; as chastened, and not killed; as sorrowful, yet alway rejoicing; as poor, yet making many rich; as having nothing, and yet possessing all things."  2 Corinthians 6:4-5,8-10
"For we would not, brethren, have you ignorant of our trouble which came to us in Asia, that we were pressed out of measure, above strength, insomuch that we despaired even of life."  2 Corinthians 1:8
Most importantly, our dear Lord, Jesus was "despised and rejected of men; a man of sorrows, and acquainted with grief: and we hid as it were our faces from Him; He was despised, and we esteemed him not."  Isaiah 53:3
He said, "My soul is exceeding sorrowful unto death."
"Abba, Father, all things are possible unto Thee; take away this cup from Me: nevertheless not what I will, but what Thou wilt.'"  Mark 14:34,36
"And about the ninth hour Jesus cried with a loud voice, saying, 'Eli, Eli, lama sabachthani?' that is to say, 'My God, My God, why hast Thou forsaken Me?'"  Matthew 27:46
We could go on and on and tell of not only Biblical people, but God's saints throughout history who have reached the point of being at their wit's end.
Are you there today?
If you are, may I encourage you?
Jeremiah, Elijah, King David, Job, Jonah, and Paul persevered, and they overcame! They are now a part of that "great cloud of witnesses" who proved it can be done!
"Wherefore seeing we also are compassed about with so great a cloud of witnesses, let us lay aside every weight, and the sin which doth so easily beset us, and let us run with patience the race that is set before us."  Hebrews 12:1
Our dear Lord, Jesus overcame! He rose above all, including death, hell, and the grave, and He is now seated in glory!
"Looking unto Jesus the author and finisher of our faith; who for the joy that was set before Him endured the cross, despising the shame, and is set down at the right hand of the throne of God."  Hebrews 12:2
You, too, can overcome, my friend.
I don't know the individual circumstances of life that may have driven you to "Wit's End Corner," but I can tell you this. "Wit's End Corner" is where God hangs out – just like the old song says. He is there, right in the midst of your current situation, and He has everything you need to enable you to keep pressing on, to walk forward, even though you don't know where you will find the strength to take the next step. He will empower you to keep fighting the good fight so that one day, you will join the ranks of those who have already laid hold on eternal life.
"Fight the good fight of faith, lay hold on eternal life, whereunto thou art also called, and hast professed a good profession before many witnesses."  I Timothy 6:12
As I stood next to the bed of my dying, Godly mother, she looked up into my eyes, struggling with all her might to talk to me. Unable to hear her through the BiPap pressed tightly to her face, I gently pulled it back and bent low to listen. I knew those meaningful words would be of eternal significance, and I could not afford to miss them. As I was still unable to understand her, my husband, Kevin came near and helped me decipher the three beyond-precious words she was trying so hard to say—words that have returned to my mind so many, many times since then and still sustain me, especially now during these difficult times.
"Keep.  Pressing.  On."
These are the words I pass on to you today, weary heart. I know the battle has been long. I know the struggle is real. Keep. Pressing. On. Don't give up. God is there with you – hanging out beside you on "Wit's End Corner." This time of severe trial and testing will produce precious fruits of righteousness, and you will one day look back on today and better understand the process.
Tags:
Cheryl Smith
,
Christian life
,
Eveninglight Gospel Harmonizers
,
gospel music
,
wit's end
,
Wit's End Corner
Posted in
Christian interest
,
Devotionals
|
Comments Off

on Cheryl Smith: Are You At Your Wit's End?
Written by Staff on June 9, 2020 – 1:00 pm -
Genesis 18: 1-15 (NIV)
The Lord appeared to Abraham near the great trees of Mamre while he was sitting at the entrance to his tent in the heat of the day. Abraham looked up and saw three men standing nearby. When he saw them, he hurried from the entrance of his tent to meet them and bowed low to the ground. He said, "If I have found favor in your eyes, my lord, do not pass your servant by. Let a little water be brought, and then you may all wash your feet and rest under this tree. Let me get you something to eat so you can be refreshed and then go on your way – now that you have come to your servant." "Very well," they answered, "do as you say." So Abraham hurried into the tent with Sarah. "Quick," he said, "get three seahs of fine flour and kneed it and bake some bread." The he ran to the heard and selected a choice, tender calf and gave it to a servant, who hurried to prepare it. He then brought some curds and milk and the calf that had been prepared, and sat these before them. While they ate, he stood near them under a tree. "Where is your wife, Sarah?" they asked him. "There, in the tent" he said. Then the Lord said, "I will surely return to you about this time next year, and Sarah your wife will have a son." Now Sarah was listening at the entrance of the tent, which was behind him. Abraham and Sarah were already old and advanced in years, and Sarah was past the age of childbearing. So Sarah laughed to herself as she though, "After I am worn out and my master is old, will I now have this pleasure?" Then the Lord said to Abraham, "Why did Sarah laugh and say, 'Will I really have a child, now that I'm old?' Is anything too hard for the Lord? I will return to you at the appointed time next year and Sarah will have a son." Sarah was afraid, so she lied and said, "I did not laugh." But he said, "Yes, you did laugh."
I have been so guilty of having Sarah's limited point of view and trying to make decisions based on my circumstances. Being so close and intermingled in situations have prevented me from trusting in the unseen, mighty hand of God.
Faith can be hard. It can be extremely difficult when you do not know how something can possibly turn out for the good. If you are anything like me, you have had many thoughts like, "Will God do that for me? I mean, I know he did it for Abraham, Isaac, Jacob, and so many more during the days of the Bible. I also know he has done things for mom, dad, and so many others. But, will he actually do something for me?"
Again, let me just reiterate, faith can be hard. As a woman, I cannot imagine what Sarah thought when she heard the news regarding Isaac. I very well may have laughed, as well, if I heard I would be having a child at the age of 90. Looking at the entire truth of Abraham and Sarah, we find Sarah still had lingering doubt. This is proven through her actions. Genesis, chapter 15, teaches that God had already promised Abraham decedents that would be as numerous as the stars in the sky.
However, apparently, Sarah felt she needed to "help" God with his promise; therefore, she gave her servant to Abraham that he may have heirs. And, guess what? Her actions caused so much hatred, anger, jealousy, and heartache.
Sarah's intentions were good. However, if she would have trusted in God and believed his word, so much negative may very well have been avoided. Can you relate to wanting to know what will happen next? Do you ask yourself, "How will this problem be fixed? Does God really care about me and my situation? Am I important enough to God that he will intervene? Does God really know what is going on in my life and how I really feel?"
If you are breathing, I think it is safe for me to say you have asked yourself these questions. I have asked these questions many times and each time I have been reminded that God has a specific purpose for me. God is not a man, neither the son of man that he should repent. What he says will be, will be…..and that's a fact, Jack!
I am so very thankful that we only need faith the size of a mustard seed. God's love for me and you is not conditional on our belief. It is who he is. My God loves me even when I can't love myself. And, he reminds me very often that I am fearfully and wonderfully made. God created me, Amy Duncan, exactly the way he wanted Amy Duncan to be. He gave me specific talents for Amy. He gave me a specific voice for Amy. He gave me specific physical characteristics for Amy. He gave me a specific personality for Amy.
God made me, he sustains me, and he will provide for me. He loves me, he cares for me, and he extends great mercy and grace for me. As my mother often tells me, "God can see further than the end of my nose." When my vision is limited and my faith is weak, just like Sarah's, I can still trust that God is the God of all things, including the things that are important to me.
Psalm 139: 13-16 (NIV)
For you created my inmost being; you knit me together in my mother's womb. I praise you because I am fearfully and wonderfully made; your works are wonderful. I know that full well. My frame was not hidden from you when I was made in the secret place. When I was woven together in the depths of the earth, your eyes saw my unformed body. All the days ordained for me were written in your book before one of them came to be.

Jeremiah 29: 11 (NIV)
"For I know the plans I have for you," declares the Lord, "plans to prosper you and not to harm you, plans to give you hope and a future."
So, as for me, I will pray God will help me to continue to laugh, but laugh with joy and not with doubt. For my God is able to provide all of my needs according to his riches. I am loved beyond all measure, beyond belief, and beyond understanding. And, I am so glad I can say, "I am my beloved's, and my beloved is mine."
Much love and may God richly and abundantly bless you.
By Amy Duncan
Amy Duncan was raised in a conservative Christian home, being one of two children of Reverend Grant and Shelia Duncan. She and her sister were on the stage singing as soon as they were old enough to hold a microphone. This legacy continues to be passed on through Amy to her three sons.  
A former member of the 'Riders, Amy continues to sing and has also taken on several speaking engagements. She continues her ministry through writing articles, speaking at revivals, conferences, and one-on-one counseling.  She has recently signed with Green Family Ministry Promotions and will be sharing the love of Christ wherever the doors may open.  
Amy has also signed with Holland Management Productions (HMP) as a model. Understanding that beauty is not standard, it is Amy's desire to express to women that we are all created in the image of God and are beautiful in his sight.  
More on Amy Duncan HERE.
Did you know that you can receive the printed, full-color version of SGNScoops Magazine by subscription? Find out more 
HERE
.
Tags:
Amy Duncan
,
Faith
,
Jesus
,
Laughing
,
trusting God
Posted in
Devotionals
,
sgn scoops magazine
|
Comments Off

on Amy Duncan is Laughing
Written by Staff on June 4, 2020 – 11:12 am -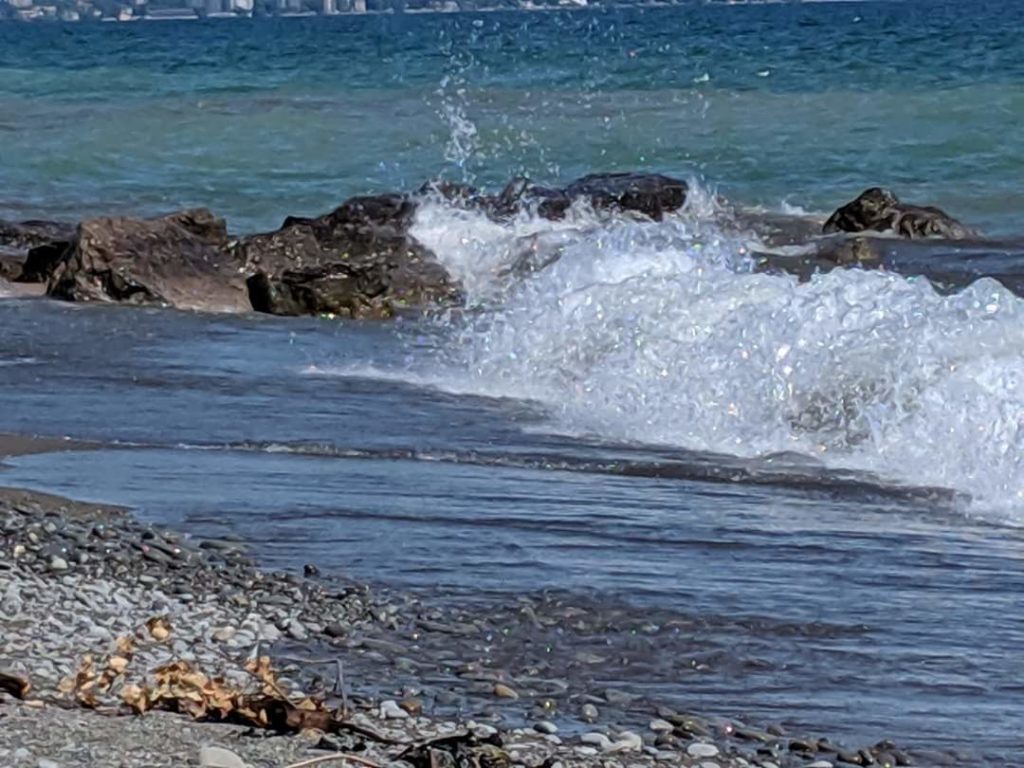 Selena Day: Showing the love of God post pandemic
I have been pondering on history as we walk into the future of post coronavirus shut down. I see so many differing views concerning the way we should do life in the future. 
I have heard many people sharing how, from now on, they will not be shaking hands with others, or will be keeping their distance, or not hugging. People with germ phobias have found the confidence to come out of the closet.  
I have made a choice not to judge anyone for their beliefs, whether they wear a mask or not, or whether they distance themselves or not. We cannot know the health concern of every individual.
Saying that, as we move forward, I am reminded of the vivid images from the 1980s, of Princess Diana walking into the AIDS wards of hospitals and sitting with the sick,  holding hands with those whom so many were afraid to be around because of the transmittance of the disease. At the time, the AIDS community was being likened to leprosy colonies. 
Those images of Princess Diana, this beautiful pristine woman, were impactful and made the world stop and re-evaluate the way it looked at those infected with this disease.  
I recently had a conversation with my parents, where they shared their memories of childhood when polio was a threat. They told us how those with the sickness were quarantined, but not those who were healthy. They couldn't remember a time when our nation shut down due to illness. They had questions, but also, had trust. 
I don't want to follow the dangerous path of conspiracy, for as I am writing this, I understand that many of you will filter the message of my words through your own comprehension of what truth is at this moment. 
As differing information is dispersed, I hope we will all question the motives within our hearts as to our own belief or disbelief of that information. To ask ourselves why, what, and how, while we ponder information we receive.
What are the motives and thoughts I have in my mind and heart? Do I want to be right, or do I want to walk in love? 
How am I responding to the information given to me? Am I taking it before my creator and asking him to direct my motives, steps, and actions? Am I filtering all the news that has been swirling through my life via television, social media, or word of mouth, through the water of God's word? 
Why am I reacting the way I am to this information? Are my reactions based on fear, knowledge, or wisdom?  
As for me, I have put my trust in God. I have used this time to really ask questions concerning where we seem to be going as a nation and where God is leading us as the church. I have spent time praying for our elected officials and praying for my family.  
I have pressed into what God was saying and not assuming I know all the answers.  
Asking questions like: Is it wise or foolish to follow the majority and just take what has been told to us as fact? Or is it wise or unwise to question those leading us during this time? 
These are conversations I have been having recently with some in my life. The one thing I am most disturbed about during this time is the censorship of opposing thoughts, even the very wacky ones. Censorship tends to keep things in the dark. 
When voices, or ideas, are allowed to come into the light, the motives are usually revealed, and the darkness is exposed, and repentance happens. Repentance means to turn and go in the opposite direction.
So when a person has believed their whole life that something is true, but that truth has not been allowed to be filtered with true light, it will not be seen as false or distorted. Once it comes into the light and exposed to different questions of reality, truth is uncovered and understood more clearly. 
Let me give you an example through a story. As a child, I spent every summer going to the beaches of the Atlantic coast in Florida; my whole extended family would go, aunts, uncles, grandparents, cousins. It has always been some of the happiest memories I carry. For a long time, I could not imagine any place more beautiful than the gray, hard-packed sand beaches along the Atlantic. 
As a teen, a friend of mine invited me to go to the Gulf Coast of Florida, sharing with me that it had the most beautiful beaches. The first time I went, we didn't stay on the beach but had to drive a few minutes to get to the shore. My experience had always been to step out the door of our little motel and see the waves. 
My first experience with those beautiful white beaches was not a pleasant one. We stayed on the beach all day, and because it was my first time not being with my mother, I didn't realize I needed to put on suntan lotion or sunscreen, and because of this, I got very burned. It was the worst sunburn of my life. 
Even though I had a wonderful time, I left that trip not feeling very impressed that this beach was better than my beloved Atlantic coast beach and not really caring that I should ever return. Thankfully, because so many others loved those beautiful beaches of the Gulf, I did go back, and as the light of the bright white sand enveloped my heart, I came to see the truth about those beautiful beaches of the gulf. 
The Atlantic side has a rugged beauty, and the memories there will always bring me joy. But as I have traveled around the world, for pristine beaches, and clear water, miles, and miles of it, the Gulf Coast has proven its beauty. In fact, the panhandle beaches of Florida are always listed on any documentary as most beautiful beaches in the world. My truth of beach beauty had to be exposed to the light, not just once, but several times, before my heart accepted what the world saw.
Wherever you are in your opinion of going forth, just remember that God is with each of us. If we go forward with love and compassion for one another, we will find that light will expose any darkness, and over time we will come out higher, more durable, and closer to our creator in all things.  
So, please forgive me in advance if I hug you. Please have grace with me if I lay my hands on you to pray for you. I believe in contact. But, if you do not, I will respect your choice and stand by your side in hope for the future.  
By Selena Day
Selena Day is a motivational speaker and is available to speak at your conference or event.  You may contact her at selenaday@me.com http://www.queenliving.org  http://facebook.com/queenismsbyselenaday. Photographs courtesy of Selena Day.
Did you know that you can receive the printed, full-color version of SGNScoops Magazine by subscription? Find out more 
HERE
.
Tags:
COVID19
,
God's love
,
Love
,
Pandemic
,
Selena Day
Posted in
causes
,
Devotionals
|
Comments Off

on Selena Day: Showing the love of God post pandemic
Written by Staff on May 29, 2020 – 12:28 pm -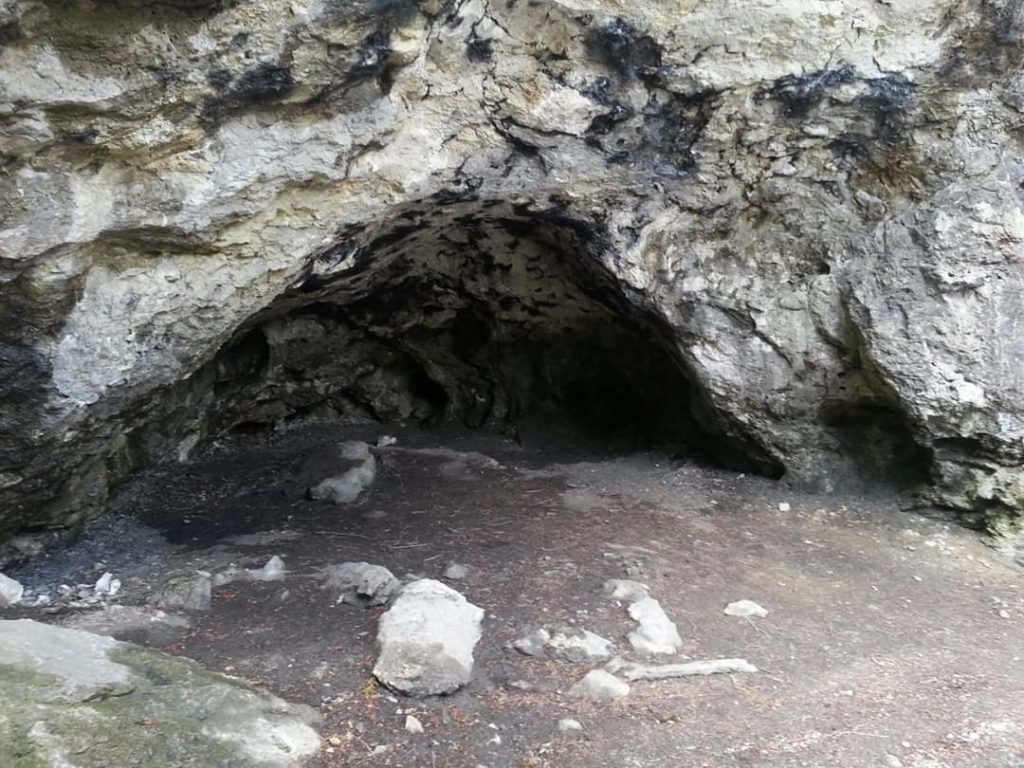 Right now, I feel like I am in a cave. You know what I mean, for you have been there too. Maybe you are in your own cave right now. You came here initially of your own volition because it was the only avenue of escape. So many dangers have oppressed you that there wasn't any other choice.
What are those oppressive forces? Perhaps they are outward: Finances, employment, or relationships. Or maybe it is your own body, mind, or emotions, as you deal with pain, loss of control, or fear. All of these mount up against you like an army, and you run to your cave.
This isn't a cave of safety or peace. It is a human den that wraps around you, like addiction, denial, or depression. Still, you know those outer forces remain and they are advancing toward your hideout. Your place of imagined safety becomes a jail without escape.
We all experience this at some point, even spiritual leaders. King David from the Bible talks about this very thing. He was backed into a literal cave by some evil people. Yet he is able to write poetic lyrics to a song in the darkness.
"Have mercy on me, O God, have mercy on me, for in you my soul takes refuge. I will take refuge in the shadow of your wings until the disaster has passed…" Psalm 57: 1 (NIV).
David knew where to allow his spirit to find real safety: under the "wings" of God, totally enveloped in His presence.
After entering God's presence, through prayer, he then cries out to the only one, ultimately, who can provide vindication. David says he is "in the midst of lions," (v.4), yet despite this predicament, he praises God. 
We know through scripture that the Lord protected David and brought him out of this situation. But this song doesn't tell us that. All we see here is that, in the middle of a life and death situation, David continues to trust in God and to praise him. 
David writes: "My heart, O God, is steadfast, my heart is steadfast; I will sing and make music.

Awake, my soul! Awake, harp and lyre! I will awaken the dawn." Psalm 57:7-8 (NIV).
Not only does David continue to aver his trust in the Almighty, he sings his praise in the dark of night. He doesn't wait until he is safe and sound, he doesn't even wait to see if he is still alive at daybreak. He praises God right in the middle of that cave, singing about God's love, faithfulness, and glory
How are you doing, right now, in your cave? Are you praising now or waiting to see if God comes through for you before opening your mouth? 
I have been convicted by the actions of this man who crouched in a small, dark, wet, smelly place, and praised God. The Bible also tells of Paul and Silas, singing to the Lord in jail before their chains fell off. Another reminder of the power of praise and the faithfulness of the Almighty.
Do I wait to see if God will bring me through this time before I go to him for comfort, safety, or vindication? He has done it before and he will do it again. I know this, but I need to be reminded, so he leads me to his word to relearn the lesson.
My Lord will lead you and I out of our stifling caves, and into a spacious place, if we look to him for guidance. 
For I know that, "Surely your goodness and love will follow me all the days of my life," Psalm 23:6 (NIV). Not only is his goodness and love following me, it is running after me, surrounding me and filling me.
I know his love will bring me out of that cave, back to green pastures. I hope to meet you there.
By Lorraine Walker
lorraine@sgnscoops.com
Did you know that you can receive the printed, full-color version of SGNScoops Magazine by subscription? Find out more 
HERE
.
Tags:
Cave
,
God
,
Jesus
,
Lord
,
Lorraine Walker
,
praise
Posted in
Christian interest
,
Devotionals
|
Comments Off

on Lorraine Walker: Praise in a Cave
Written by Staff on May 24, 2020 – 7:51 am -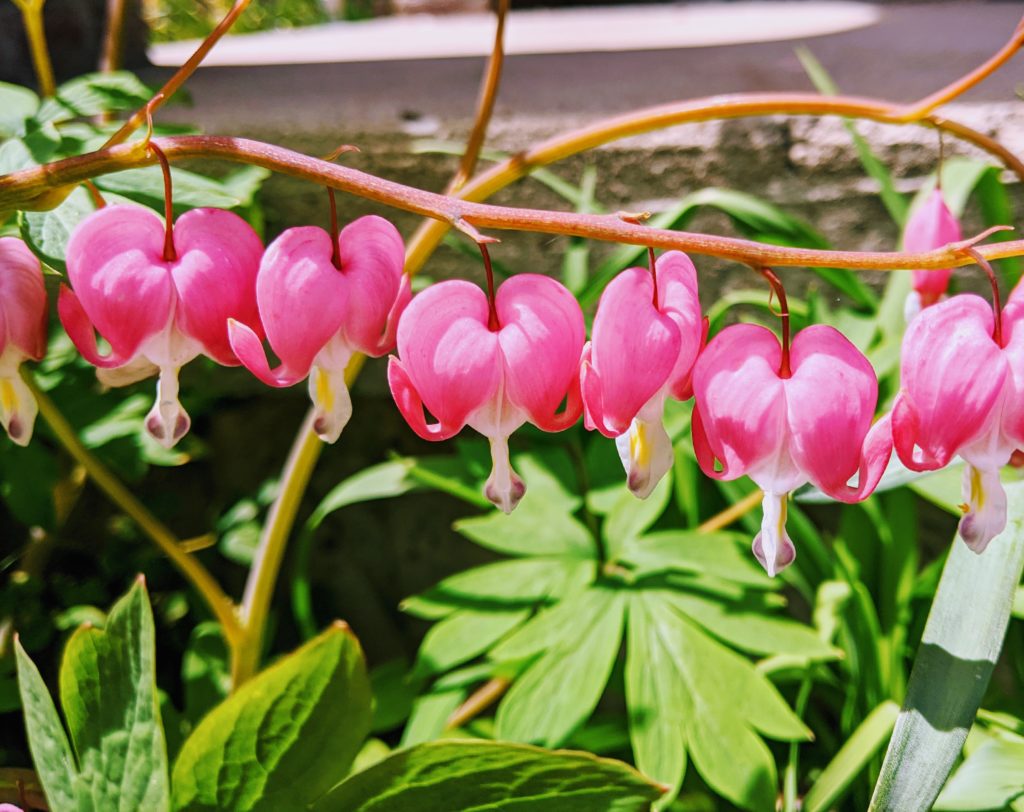 2020 May SGNScoops Magazine Editor's Last Word By Lorraine Walker
It's the merry month of May and as I write this, I wonder how merry we are right now. I don't know what measures of restraint the coronavirus is still placing on you at this moment, but I do know that isolation like we have been experiencing can increase fear, depression, and anxiety. I hope and trust you are finding ways to combat this, as your mental health is as important as your physical health and shouldn't be ignored.
When I need to uplift my mood, music is one of the tools I use. I turn on music that uplifts, encourages, speaks of our Lord and his power, and usually something with a beat or groove I can't ignore. 
One artist that always grabs my attention is on our cover this month. 11th Hour has carved a niche for themselves in gospel music and their releases continue to show a refinement in their musical talents. As well, Jaquita Lindsey is an SGNScoops alumni, sharing her writing abilities with us for years. 
On a side note, Logan Smith was one of my first online interviews for SGNScoops TV in 2011. He was a lot more comfortable than I was, even though he was quite young at the time. I have to say right now that it was not well done on my part, as the camera seemed to deplete any conscious thought in my head at that NQC. The little red-haired boy I interviewed was already on Gaither videos at the time, and he, along with Jaquita and Amber, are doing a stellar job now as they climb charts and win awards. 
I could not have foreseen then where Logan would be now, anymore than I can tell you now where any one of us will be tomorrow. Shortly after that interview, my life was changed forever with sickness. I know now that the fibromyalgia I contend with daily had its roots in that sickness.
May is Fibromyalgia Awareness month, so I want to send a prayer to all of you reading this that fight a similar war. This debilitating illness has no cure. Fatigue, pain, insomnia, mental health issues, gastrointestinal irregularities, headaches, and cognitive problems, are just a few of the battles those with Fibro face daily. We wear purple for awareness, and ask that you say a prayer for us today.
I wonder how many more people than usual found themselves praying to God in the last few months? In the middle of the COVID-19 pandemic, everyone was praying they would be safe and that things would just go back to normal. We know that nothing in this world goes back in time any more than the earth can spin backward. To imagine that our lives would return to normal is equally as unrealistic.
We must be prepared for the new, as the old will never be again. That is not something to be feared, but accepted as part of life. Whenever we face a big change, we need to recall the events of the Easter season of last month. The power of the old and sinful died on that cross. The new and eternal was brought out of that tomb. Our Lord and Savior, Jesus Christ, has promised us new life, and fresh mercy every day. He alone walks before and behind us, able to give us guidance through our new normal.
A seed planted in the ground has to die before becoming a new, fruitful entity. I pray that all of us will look with intelligent eyes at what needs to be left in the past, what needs to die, for us to prosper in our new day. Hold on to Jesus today, my friend. He is the maker of all things new. And that place where pieces of your life were laid to rest? Look at the place where Jesus was buried. He can turn graves into gardens. 
By Lorraine Walker
First Published by SGNScoops Magazine in May 2020
Did you know that you can receive the printed, full-color version of SGNScoops Magazine by subscription? Find out more 
HERE
.
Tags:
11th Hour
,
Editor's Last Word
,
gospel music
,
Lorraine Walker
,
SGNScoops Magazine
,
southern gospel
Posted in
Christian interest
,
Devotionals
|
Comments Off

on Lorraine Walker: Headed toward a new normal
Written by Staff on May 9, 2020 – 9:35 am -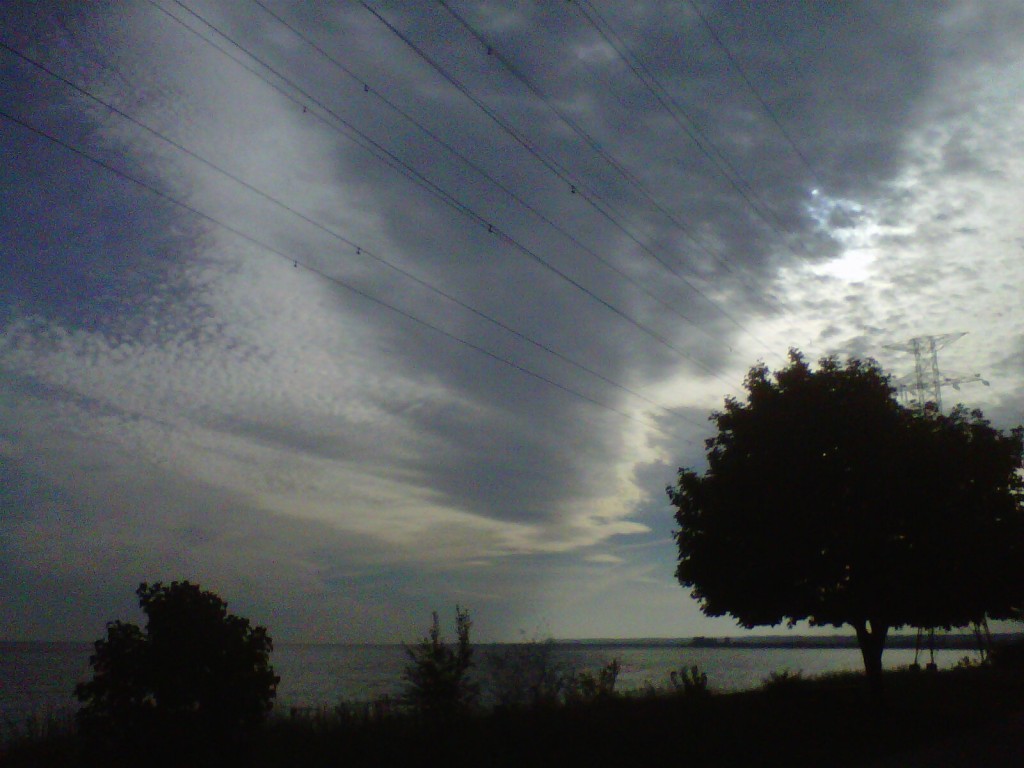 The Storm by Selena Day
James 3: 4 & 5 

 4, And a small rudder makes a huge ship turn wherever the pilot chooses to go, even though the winds are strong. 5, So also the tongue is a small member, yet it boasts of great things.
I
have been hearing a lot about storms, ships, or boats during this season of uncertainty. This post recently came across my social media feed:
"We are not in the same boat…..It is being said that we are all in the same boat, but it's not like that. We are in the same storm, but not in the same boat."
A very insightful quote from an anonymous source got me to pay more attention to the narrative flowing in the world right now. We have gone from the fear of sickness to the worry of economic catastrophe. Our political leaders are making decisions, whether good or bad, and because we have a platform on social media, we feel the need to voice our opinion concerning those decisions. 
I want to caution us to remember James' advice concerning our tongues. We are in this storm together, but are you commanding your ship with the help of your creator? Where have you placed the authority of your ship? You should be the one in command of your vessel, hopefully leaning into the wisdom and revelation of Jesus Christ and what it means to have a personal relationship with God.
Proverbs 18:21 says, "The tongue has the power of life and death, and those who love it will eat its fruit." Another translation reads this way; "What you say can preserve life or destroy it, so you must accept the consequences of your words." 
What we say collectively during this season is so powerful, because, for the first time in history, we have the ability to speak as one. The world is so connected, not just by observation through television, but by communication via our many social media platforms. We can see and hear what a friend halfway around the world is encountering due to the corona pandemic. 
Strong's gives this definition for the word tongue: i. e. the language used by a particular people in distinction from that of other nations. 
Let us remember what kingdom we belong to, a heavenly realm where our language and speech come from a place of victory. As believers in Jesus Christ, we are ambassadors of God's Kingdom, and as such, we need to speak with the tongue of that kingdom.  That kingdom is rich in everything we will ever need. Healing, provision, strength of character, peace, joy, and so much more.  
I believe our words and our thoughts are so powerful. What we think in our mind usually comes out of our mouths. So, let us place our thoughts on what is above, that which is eternal, and not what is temporal.
In this storm we are experiencing, may we find comfort and solace in our unified experiences of each ship's navigation through the storm. Let us learn from one another and uplift each other. Let us not use this time to destroy with words, but to encourage and uplift those around us. Let us press into our heavenly identity and speak the language of God.
We know that God causes everything to work together for the good of those who love God and are called according to his purpose for them, so do not let fear be your driving force. Let love be the strength from which you operate. Love from our heavenly Father and love from him towards those around us. 
Let victory be our battle-cry! This pandemic will not be the end of us, but let it be the launching pad that will bring revival to our lands.  Let it be the launching pad that will usher in creative and new ventures in our world.  
Here in Atlanta, where I am from, we have a top-rated popsicle company. This company was birthed by two guys who were laid-off during the 2008 economic crash. When that happened, they could have very quickly given up hope, and to be honest, may have had that moment. Still, they decided to get creative and started mixing flavors you would not usually think of, like Pineapple, Jalapeno flavor popsicle, and Maple, Bacon flavor popsicle, to name a few. This company is very successful and has even splintered off into other endeavors in our community.  
Let this be a testimony for you, that whatever comes your way, victory is your end-game. God's DNA lies within us as humans, and if you believe that God cannot fail and that no darkness lies within him, then you must believe that you are designed for success. Failure is a learning experience, not an ultimate end.  
Do not let your rudder drive yourself or others away from the creator, but use your words to bring healing, hope, and peace to a time in which the world is searching for answers. Let us all remember that Jesus Christ is the answer. He is the author and perfector of our faith.
By Selena Day
Selena Day is a motivational speaker and is available to speak at your conference or event.  You may contact her at selenaday@me.com http://www.queenliving.org  http://facebook.com/queenismsbyselenaday. Photographs courtesy of Selena Day.
Did you know that you can receive the printed, full-color version of SGNScoops Magazine by subscription? Find out more 
HERE
.
Tags:
Chuck Day
,
COVID-19
,
Creator
,
God
,
Jesus
,
Selena Day
,
Storm
Posted in
Christian interest
,
Devotionals
|
Comments Off

on Selena Day: The Storm