Written by SGN Scoops on May 25, 2013 – 7:17 am -
Carmi, IL (May 24, 2013) Fifteen Year Old Super Talent, Brittany Loyd will be headlining a benefit concert in Lawton,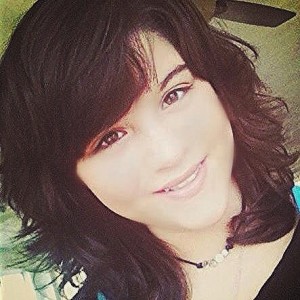 OK onFriday, June 14th at the Cameron University Theater at 7:00PM. The benefit will be for the Oklahoma Tornado Victims.
On May 19th and 20th the areas around Oklahoma City, OK suffer tremendous loss of life and property in one of the worst tornado outbreaks in history. There was devastation for miles around. Property damage is estimated in the billions, but the loss of those children in their schools is just heartbreaking.
Brittany stated "I consider it such a privilege to be asked to be a part of such a worthy cause. I hope everyone will come out to the concert if they live close by, and even more that they bring money to help the poor people who suffered through this disaster. Their lives will never be the same."
The benefit concert will be the end of a two and one half week tour through the ravaged state. One of the first concerts of the tour will be a free concert at the Fort Sill Veterans Center also in Lawton where the program will consist of Gospel and Patriotic music.
Connie Loyd, mother of Brittany said "I am so proud of my daughter for having the desire to give to others in their time of need."
You can learn more about Brittany at http://brittanyloydministry.com or https://www.facebook.com/pages/Brittany-Loyd-Ministry . You can contact Brittany by E-mail at connie@brittanyloydministry.com .
Tags:
Brittany Loyd
,
OKlahoma Tornado
,
Southern Gospel News
Posted in
announcements
|
Comments Off

on 15 Year Old Talent Headlining Benefits In Oklahoma
Written by SGN Scoops on March 4, 2013 – 9:40 am -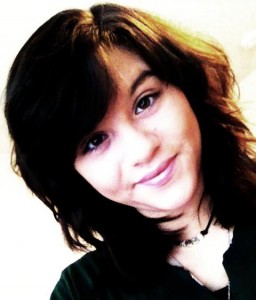 Carmi, IL (March 4, 2013) Fifteen year old Gospel singing sensation, Brittany Loyd, of Carmi, IL has signed an extensive Publicity agreement with AG Publicity. At the tender age of 15, Brittany has the voice of a 25 year old, and is ready to take on the Gospel Music world.
Brittany has been blessing audiences with her music since she was 5 years old. She sings Southern Gospel, Country Gospel, and some Contemporary Gospel, but her favorite still remains the old Southern Gospel hymns. Her most requested songs at her concerts are Amazing Grace and How Great Thou Art which she sings a capella.
Brittany has won numerous awards throughout the tri-state area as well as Gospels Got Talent in Georgia in 2012. Brittany was asked to sing for 5 days in Pigeon Forge, Tn last May for the Southern Gospel Fanfare where she opened for the Southern Gospel awards ceremony.
Deon Unthank, President of AG Publicity, commented "Brittany's voice is outstanding and her stage presence keeps the audience comfortable and engaged in her performances." Noting Brittany's performance Unthank continues "On stage she has the stature of a seasoned singer and people comment that they feel the presence of the Lord each time she sings."
Brittany has one CD to her credit, "Look For Me" recorded at Daywind Studios, and is in the process of producing her sophomore project. Brittany is also an incredible songwriter and will be recording some of her own songs on her new CD.
Tags:
Brittany Loyd
,
Southern Gospel News
Posted in
announcements
|
Comments Off

on Brittany Loyd Signs Extensive Publicity Agreement