Written by Scoops Staff on December 6, 2010 – 12:05 pm -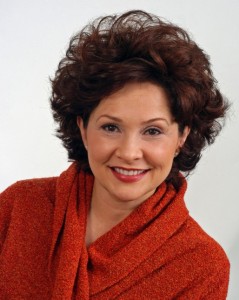 Franklin, TN (Mansion Entertainment) December 6th, 2010 –Mansion Entertainment recently signed popular Christian recording artist, Allison Durham Speer, to an exclusive distribution agreement.
Since her humble beginnings as a child growing up in rural Kentucky, Allison's talent has taken her around the world to places such as Ireland, Bosnia, Russia and the Philippines.  She has communicated the Gospel in mega-churches like First Baptist Atlanta (Dr. Charles Stanley), The Brooklyn Tabernacle, First Baptist Orlando (Rev. Jim Henry) and rural churches across the nation. Her appearances on Gaither Homecoming videos, The 700 Club and The Trinity Broadcasting Network have not only introduced a nation to her voice but have familiarized them with her down-home personality and charm.
Allison's new project, The Holy Hills, will be available in retail stores and digital download outlets in early 2011. The Holy Hills contains 13 songs including the bonus cut, "I'm Gonna Leave Here Shoutin'", as a tribute to the late Dottie Rambo. A new single from The Holy Hills entitled "Tell The Storm" is currently hitting Southern Gospel radio airwaves. For more information regarding Allison Durham Speer www.allisondurhamspeer.com
Mansion Entertainment, based in Branson, Mo., provides some of the grandest theater stages in Branson as well as the highest quality audio and video production facilities available, including mobile audio and video that has provided production services for such events as the National Quartet Convention. Their offices in Franklin, TN offer full-service marketing and distribution to the Christian and General Market.
For more information regarding Mansion Entertainment visit their website at www.themansionentertainment.com.
Tags:
Allison Durham Speer
,
distribution
,
mansion
Posted in
artists
|
Comments Off

on Mansion Entertainment Signs Allison Durham Speer To An Exclusive Distribution Agreement
Written by Scoops Staff on December 6, 2010 – 11:45 am -
---
Hendersonville, TN (December 6, 2010)- Vineyard Music, one of Christian music's most respected praise and worship labels, has chosen New Day Christian Distribution to distribute select titles from its diverse catalog of music with a partnership that begins this month.
This new relationship embarks with the release of the "Roots Worship" series and distribution of ten catalog titles including "Sweetly Broken" (Playlist) and "Full Attention" (Jeremy Riddle)."For more than thirty years, Vineyard Music has brought great new worship songs to the church, which have been warmly embraced by contemporary artists and worshipers worldwide.  New Day is pleased to have the opportunity to partner with Vineyard and Varietal Records to introduce and further establish passionate Worship music that will continue impacting the church," says Dottie Leonard Miller, President of New Day Christian Distribution.
"Vineyard Music is thrilled to announce this partnership with New Day Distribution. Their creativity as a distributor and love of worship music is what drew us to creating this unique relationship," adds Jason Hagen of Vineyard Music.  "We believe there are titles within our catalog in a addition to new products, like our Roots Worship series, that will benefit greatly from their expertise and enthusiasm."
New Day Distributors is based in Hendersonville, TN and has been a valuable supplier of consumer products servicing Christian retail for nearly 29 years with music, DVD, gifts, books and bibles. In addition to Vineyard Music, New Day is home to many other great artists such as JJ Heller and Keith & Kristyn Getty, among others.
Tags:
distribution
,
new day
,
vineyard
Posted in
industry news
|
Comments Off

on New Day Christian Distribution Partners With Vineyard Music
Written by Scoops Staff on March 16, 2010 – 9:39 am -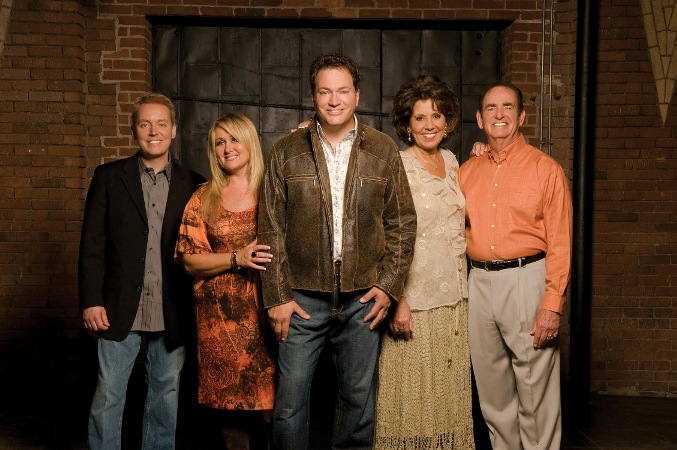 Brentwood, TN (Mansion Entertainment) March 10, 2010 – The Hoppers have signed an exclusive distribution agreement with Mansion Entertainment.

Since the early 1900's when "the father of Southern Gospel Music", James D. Vaughan, founded the first Southern Gospel music publishing company, started one of the first radio stations to play Southern Gospel and begin one of the first record labels in the South, many family groups have made their contributions to this beloved music. For decades The Hoppers have been a significant part of not only carrying on this tradition, but laying upon that foundation a tremendous list of accolades. From their decades of enormous radio success as well as group and individual industry awards, to performing for a million fans a year as part of the Gaither Homecoming concert series, they've taken the Gospel from their humble, rural North Carolina beginnings to a world stage. Not only has this revered family group contributed to the foundation of Southern Gospel Music but they continue to build upon it.
Their new project, Unforgettable, is now available through Mansion Entertainment with a forth-coming single, "O It Thrills Me", due to hit radio airwaves soon. In addition, The Hoppers will be a significant part of a new Mansion television show that will begin airing in the late spring of 2010. You can find more information by visiting www.thehoppers.com or www.themansionentertainment.com .
Tags:
distribution
,
Mansion Entertainment
,
The Hoppers
Posted in
artists
,
industry news
|
Comments Off

on The Hoppers Sign Exclusive Distribution Agreement With Mansion
Written by Scoops Staff on January 13, 2010 – 9:21 pm -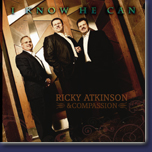 Resting Place Music announces Ricky Atkinson and Compassion has reached out to the world of digital music download.
.
RAC owner and manager, Ricky Atkinson states,"Over the last few years, in the current technology age, many have ask us about digital downloads of RAC music. We have decided to make a number of our songs available on a new page on the website! We are excited about it, because not only can you download the most recent RAC current group singles, but also a lot of our top ten songs over the last 10 years of ministry!"
30 RAC hits are on the page, from RAC originals like, "Jesus Can" and "One More Time" to other popular Ricky Atkinson songs (originally recorded by other popular artist), such as, "This Valley Is For Me", "Resting Place", "I Have Not Forgotten", and most recent #1 song recorded by the Whisnants,"Be Not Afraid".
Log onto, www.rickyatkinson.com and click the "NEW" BUY MP3s button on the top right, and select the single song downloads you want. Its that simple!
For booking Ricky Atkinson solo, or Ricky Atkinson and Compassion for a group event,
or further information contact concerning music and downloads, contact RAC: (229)-776-7120
Tags:
digital
,
distribution
,
Ricky Atkinson and Compassion
Posted in
industry news
|
Comments Off

on RAC Music Now Available Digitally