Written by SGN Scoops on June 5, 2012 – 8:57 am -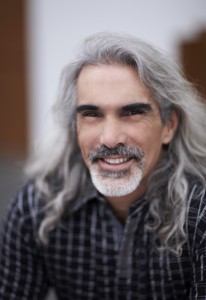 NASHVILLE, Tenn.—Acclaimed Gaither Music Group/Servant Records artist Guy Penrod is slated to appear this Friday, June 8, at approximately 2:30 pm ET on "The Mike Huckabee Show."  In addition to chatting with former Governor Huckabee, Penrod is scheduled to perform on the nationally-syndicated radio broadcast.
"The Mike Huckabee Show" is a daily three-hour radio program that debuted in April on more than 180 stations.  Huckabee covers a broad array of topics and provides listeners with news, insight and personality.  "The Mike Huckabee Show" airs weekdays from noon to 3 pm ET.
Penrod's latest recording, Hymns, debuted at #1 on Nielsen Soundscan's Southern Gospel retail chart and at #5 on the Current Contemporary Christian chart following its release in March.  The album is distributed by EMI CMG Distribution and is available at retail and digital outlets worldwide, as well as Cracker Barrel Old Country Stores®.
For further information, visit www.guypenrod.com or www.turningpointpr.com.
Tags:
CMG Distritbution
,
emi
,
Gaither Vocal Band
,
guy penrod
,
Southern Gospel News
Posted in
announcements
|
Comments Off

on GUY PENROD SLATED TO APPEAR THIS FRIDAY ON 'THE MIKE HUCKABEE SHOW'
Written by Rhonda on September 30, 2010 – 3:46 pm -
 BRENTWOOD, Tenn. – September 30, 2010 – Maranatha! Music, one of Christian music's most respected praise and worship labels, has tapped EMI CMG Distribution to be its new retail distributor with a long-term agreement that begins  October 1, 2010.
 
The new distribution agreement calls for EMI CMG Distribution to take over Christian and general market rights in North America and Canada and digital rights worldwide of Maranatha! Music.  This new relationship embarks with the release of three new titles in October plus the distribution of over 35 physical catalog titles and over 400 digital catalog titles and thousands of songs.
 
"Maranatha! Music has personified 'Jesus Music,' since the 1970s, and EMI CMG is honored to be entrusted as stewards of their rich catalog and advocates of their music.  We look forward to the being a part of the next chapter of the Maranatha! Music story with many rewarding years ahead for both companies," said Greg Bays, Senior Vice President of Sales and Marketing for EMI CMG Distribution.
 
Maranatha! Music President Randy Alward added: "Maranatha! Music is thrilled to partner with a company that is so passionate about serving the church community and their customers. This new alliance with EMI CMG Distribution certainly strengthens our ties to retail. The team has the experience and commitment to praise and worship music we needed to move Maranatha! to the next level."
EMI CMG Distribution is currently selling three new titles that will release in October:
In The Spirit Of Christmas: A Collection Of Traditional Songs For The Holidays, the new seasonal recording features traditional Christmas favorites like "Joy to the World," "O Holy Night," "Angels We Have Heard on High" and more. Releases on October 12.
Platinum Praise includes two CDs with 20 praise songs – plus a full length 10-song worship DVD of breathtaking landscapes set to worship tracks. Features contemporary worship songs such as "Mighty To Save," "Everlasting Love," "Here I Am To Worship," "Lord I Lift Your Name on High," and more. Releases on October 1.
I Am Official Motion Picture Soundtrack features songs from the upcoming Fox Home Video movie about 10 people in Los Angeles who struggle with the effects of failing to follow the Ten Commandments in modern day.  The soundtrack features American Idol runner-up Katherine McPhee singing the movie's main theme song "Say Goodbye."  Other  artists include Travis Ryan, Michael Johns (from American Idol), Tim Timmons, Jesica Specht, Jetstream and Rasa 9.  CD releases on October 25.
EMI CMG Distribution has also begun distributing Maranatha! Music's extensive and rich gold and platinum-selling catalog.  Best known for the Praise Series, Praise Band, Invitation and Top 25 Series, the label has already sold more than 30 million units worldwide.  Among the top-selling titles now available through EMI CMG Distribution are:
Gospel Goes Classical (featuring Juanita Bynum and Jonathan Butler) 
Incredible Gospel
Incredible Gospel, Vol. 2
Incredible Hymns
Praise And Worship Top 40
Top 25 Alabanzas Para Hoy
Top 25 Exitos De Alabanza
Top 25 Gospel Praise & Worship
Top 25 Instrumental Praise
Top 25 Praise Songs 2007
Top 25 Praise Songs 2009
Top 25 Praise Songs 2011
Top 40 Praise And Worship, Vol. 2
Top 40 Praise And Worship, Vol. 3
"From its founding by Pastor Chuck Smith of Calvary Chapel in 1971, Maranatha! Music ushered in praise and worship from its early hippie days when 'Jesus Music' was being sung on the beaches of California to today's modern worship music that is accepted and sung in churches worldwide. Maranatha! Music has created an enduring legacy that EMI CMG will continue to foster as we work together in our new distribution relationship," said Bays.
 
ABOUT EMI CMG DISTRIBUTION ( www.emicmg.com):
EMI CMG Distribution was founded in 1994 to serve as the main distribution outlet for EMI CMG's owned and distributed labels to the US Christian and general retail marketplace, and the international Christian marketplace. Since this distribution division was launched, EMI CMG has had more charting titles annually on Billboard's Top Christian Charts than any other Christian distributor and has been named Billboard Magazine's Top Christian Music Distributor 10 times since 1995. In addition to distributing EMI Christian Music Group's fully-owned labels, which include Sparrow, ForeFront, and Credential imprints, as well as EMI Gospel and Worship Together, EMI CMG Distribution has exclusive distribution agreements with Tooth & Nail/BEC, EE-Taow Records, Gaither Music Group, Green Hill Productions, Hal Leonard, Inpop, Just Me Music, Kingsway Music, Madacy Entertainment, North Point Music, Spring Hill Music Group, Troubadour for the Lord, Universal Music Group, VSR Music Group, Anchor Bay Entertainment/Starz, Cloud 9 Games, Creative Trust Media, First Look Studios, GT Media, Guardian Studios/Bananas, First Look Studios, Kelly's Filmworks, Pure Flix Entertainment, Rainbow Valley Heroes, Third Day Games and Vivendi Visual Entertainment.  EMI CMG Distribution is a division of EMI Christian Music Group, a unit of EMI Music ( www.emi.com), one of the world's leading music companies.
 
ABOUT MARANATHA! MUSIC: ( www.maranathamusic.com)
Maranatha! Music is a pioneer in praise and worship music.  The label shepherds the "Jesus Music" of today by serving the church with the song of faith.  The label's repertoire, including two of their best-selling series, Top 25 and Top 40,  and the Invitation, have sold more than 30 million units worldwide..Maranatha! Music's vast catalog also includes many of todays' top CCLI songs.
Tags:
CCLI
,
CMG Distribution
,
emi
,
Maranatha! Music
Posted in
announcements
|
Comments Off

on EMI CMG DISTRIBUTION AND MARANATHA! MUSIC ANNOUNCE DISTRIBUTION DEAL
Written by Scoops Staff on February 10, 2010 – 9:22 am -
Two New Gaither Vocal Band DVDs Just Released

BRENTWOOD, Tenn. – February 10, 2010 – EMI CMG Distribution and Gaither Music Group have agreed to extend their 16-year relationship that has already generated sales of more than 22 million albums and videos.  The  new, long-term agreement extends
EMI CMG's distribution rights in all markets worldwide for all Gaither Music Group audio and video products, including the popular Homecoming series and music from artists such as The Gaither Vocal Band, Bill & Gloria Gaither, Ernie Haase and Signature Sound, Lynda Randle, The Isaacs, Mark Lowry and more.
The deal also encompasses distribution for Gaither Music Group labels: Spring Hill Music, Coming Home, Slanted Records and Green Hill Music, whose rosters include Jason Crabb who just won his first GRAMMY Award for Best Southern/Country/Bluegrass Gospel Album for his solo debut CD. Other artists featured on the labels are DecembeRadio, Beegie Adair, John Tesh, Jim Brickman, Jaimee Paul, The Oak Ridge Boys, Jeff & Sheri Easter and The Martins.
Gaither and EMI CMG have launched the newest chapter of their partnership with the release of two new projects from Gaither Vocal Band – the DVD releases "Reunited" and "Better Day."
"EMI CMG and Gaither Music Group have enjoyed a rewarding relationship for more than a decade.  We are grateful for the confidence Barry Jennings and the Gaither team have expressed with this distribution agreement extension and look forward to many more years of success together," said Bill Hearn, President and CEO of EMI Christian Music Group (EMI CMG).
"We do not take for granted the value of the long-standing business relationship we enjoy with EMI CMG.  It is exciting to begin another season working together with Bill Hearn and his talented staff," said Barry Jennings, president of Gaither Music Group and Spring Hill Music.
Gaither Music Group and EMI CMG have enjoyed one of the longest and most prolific distribution relationships in Christian music.  Together they have sold more than 15 million albums and 6.8 million videos since the two companies partnered in 1994.  The Recording Industry Association of America (RIAA) has awarded 112 gold and 70 platinum certifications for Homecoming videos, including multi-platinum certifications for "Billy Graham Homecoming, Vol. 1," "Precious Memories," "Old Friends," "Ryman Gospel Reunion," "Cathedrals Farewell" and "Turn Your Radio On."

The new DVDs released from Gaither Vocal Band are "Reunited" and "Better Day." Both DVDs were filmed before live audiences at the Majestic Theatre in San Antonio, Texas and feature the debut of the new all-star GVB all-star line-up of Michael English, Wes Hampton, Mark Lowry, David Phelps and Bill Gaither.  With signature sterling vocals and breathtaking harmonies, "Reunited" delivers 15 fresh, captivating performances that breathe new energy into classic favorites making the DVD an invaluable treasury of Gaither performances featuring special guest appearances by Jason Crabb and The Isaacs.

The 15 performances in the "Better Day" DVD includes new songs that made their public debut on that very special sold-out performance at San Antonio's Majestic.  Both DVDs are quintessential Gaither with all the excellence and spirit that has defined the group's legacy for more than a quarter-century.  The Better Day CD is also available.
Tags:
emi
,
gaither
,
gvb
,
industry
Posted in
industry news
|
Comments Off

on EMI CMG DISTRIBUTION AND GAITHER MUSIC GROUP EXTEND RELATIONSHIP WITH LONG-TERM AGREEMENT
Written by Scoops Staff on October 7, 2009 – 1:01 pm -
Debut Artist Unhindered Releases First Album on Oct. 20
NASHVILLE, Tenn. – October 5, 2009 — Teen Mania Ministries' recently launched label, Ee-Taow Records, has called upon EMI CMG to provide distribution and publishing for the new worship label which introduces its flagship artist, Unhindered, with the release of Be on Oct. 20, 2009.
Under the agreements, EMI CMG Distribution will provide worldwide distribution, including all physical and digital product sales in both Christian and mainstream retail markets and digital and international sales, according to Greg Bays, Sr. Vice President, Sales and Marketing for EMI CMG Distribution.
Eddie DeGarmo, president of EMI CMG Publishing also announced a joint publishing venture with Ee-Taow that includes all writers and songs signed by the new label, starting with Unhindered. EMI CMG Publishing will administer all copyrights, include exploitation for music, gaming, advertising and TV.
International youth outreach organization Teen Mania Ministries created EE-Taow Records to develop the next generation of worship musicians and songwriters. Teen Mania's founder and president Ron Luce heads up the new label along with veteran manager Tony Patoto (delirious). EE-Taow aims to provide its young audience with an authentic, relevant worship experience. Unhindered, the Atlanta-based band that has already developed a passionate following because of its participation in Teen Mania's Acquire the Fire events, Battle Cry gatherings, Xtreme conferences and Student Life camps is the label's first signing.
"EMI CMG Distribution is known for its support of relevant musicians and ministries with the goal of positively impacting today's culture," says President and Founder of Teen Mania Ministries and EE-Taow Records, Ron Luce. "EE-Taow Records is excited to build on the momentum of their live events by making EE-Taow records available everywhere music is sold around the world,"
"Teen Mania is one of America's most influential youth ministries and music plays a pivotal role in their mission. EMI CMG is honored to be their distribution partner to help Ee-Taow Records take its music ministry from stadiums to retail and digital outlets everywhere. We look forward to working with our retail and digital customers to get the music into the hands of youth all over the world," said Bays.
"Unhindered knows how to create worship music that fuels a passion for God among youth and has already connected with a big audience thanks to Teen Mania and Acquire the Fire. We intend to work tirelessly to find even more opportunities for their music and are truly honored that Ron Luce and Tony Patoto have entrusted us to handle their publishing," said DeGarmo.
Rock worship band Unhindered comprises Ben Smith (keyboards, vocals), Pat Barrett (guitar, vocals), J.R. Collins (bass), Christian Paschall (drums), and Ashley Dasher (guitar). Hailing from Atlanta, Unhindered's independent release, City Streets (2005), sold more than 30,000 copies, creating a buzz among industry circles and garnering the attention of Teen Mania Ministries, where they soon became a fixture on the Acquire the Fire circuit and other Teen Mania events.
Produced by Scotty Willbanks (NewSong, Third Day, DecembeRadio), Unhindered's debut album Be delivers compelling melodies, prominent hooks, energetic performances, and lyrics that are full-to-bursting with honest expressions of worship and adoration.
"We want our music to bring people into an encounter with God," says keyboardist and co-frontman Ben Smith. "One of the biggest obstacles to worship is believers who are self-conscious. We hope that Be will encourage listeners to really feel free to worship."
Despite being a debut artist for the label, Unhindered, with its relationship to Teen Mania, brings a sophisticated grassroots effort that means awareness among the potential consumer audience is higher than your typical new artist. According to Bays, this gives EMI CMG Distribution an established platform from which to introduce the band to retailers and consumers. The band, having already performed at almost every Acquire the Fire event in the US for the last three years, will play to more than 200,000 people at events in the coming year and a TV documentary on the band's rising through the ranks of Acquire the Fire and the Teen Mania ministry is in production.
EMI CMG Distribution has included Unhindered in its NOW HEAR THIS CAMPAIGN and will promote the record with an aggressive $7.99 suggested retail price.
For more information, visit the following websites:
http://www.emicmgdistribution.com/
http://www.emicmgpublishing.com/
http://www.unhinderedworship.com/
http://www.eetaowrecords.com/
http://www.teenmania.com/
Tags:
emi
,
industry
Posted in
industry news
|
Comments Off

on EMI CMG SIGNS DISTRIBUTION AND PUBLISHING DEAL WITH TEEN MANIA'S NEW LABEL EE-TAOW RECORDS