Written by SGN Scoops on August 2, 2013 – 8:46 am -
NASHVILLE, Tenn.—Christian music's premier country recording artist, Guy Penrod, is set to embark on a 14-city Northern European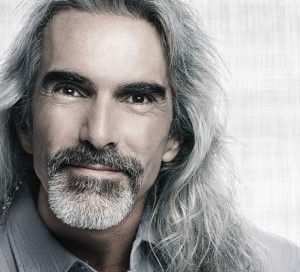 tour this week, bringing his signature sound to Sweden, Iceland, Norway and the Netherlands.
Among other stops in Norway, Penrod and his band will headline the Skjaergardssang Festival in Langesund, one of Scandinavia's largest gospel festivals. In addition to multiple Nordic gospel artists, Christian music pioneers The Imperials and acclaimed vocalist Angela Primm are also slated to perform at the event.
In addition, Penrod will present six concerts in Sweden organized by CountryChurch, a top Swedish gospel quartet, and he will appear in Reykjavik, Iceland, and Aalsmeerderbrug, Netherlands, before concluding the tour August 17 in Zelhem, Netherlands.
"It's a privilege to return to Europe this summer to share our music and ministry," Penrod says. "Performing in some of the most beautiful countries in the world is only topped by the many wonderful gospel music fans we meet along the way. The message of the Cross transcends nations and cultural boundaries, and we're excited to worship with our brothers and sisters across the pond once again."
Penrod's latest release, Hymns, was the top-selling Southern Gospel album of 2012 and the best-selling Gospel recording in Cracker Barrel Old Country Stores® last year. His 2010 Dove Award-nominated Servant Records/Gaither Music Group solo debut, Breathe Deep, continues to be a benchmark for country recordings within the Christian marketplace, featuring successful mainstream country and Southern Gospel radio singles.
A Texas Gospel Music Hall of Fame inductee, Penrod has appeared on the Grand Ole Opry®, among other noteworthy platforms, and currently hosts Daystar Television Network's popular "Gospel Music Showcase" series. Prior to his solo career, Penrod spent 14 years with the legendary GRAMMY® and Dove Award-winning Gaither Vocal Band.
For further information, visit www.guypenrod.com or www.turningpointpr.com.
Tags:
bill gaither
,
Christian Music
,
Europe
,
Gaither Vocal Band
,
guy penrod
,
Southern Gospel News
Posted in
announcements
|
Comments Off

on GUY PENROD EMBARKS ON 14-CITY EUROPEAN TOUR
Written by SGN Scoops on October 18, 2011 – 5:01 pm -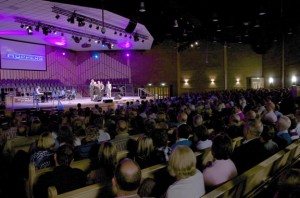 (Nashville, Tennessee) – October 2011 – Freshly back from sold-out European concerts throughout Ireland, Scotland and Holland, The Hoppers repacked their bags for Pigeon Forge, Tennessee – the home of both Dollywood and the Southern Gospel Music Association Hall of Fame.
With excitement still fresh in the wake of Connie Hopper's induction last year into the SGMA Hall of Fame, this year's trip to the 2011 Singing News Fan Awards in Pigeon Forge produced a stunning triple crown win for the family.
The Hoppers' awards of 2011 included:
• Favorite Mixed Group – an honor The Hoppers have now garnered as a 12th time recipient.
• Favorite Female Vocalist – Kim's 8th acceptance of this top honor.
• Favorite Soprano Female Vocalist – Kim's 14th repeat honor in this category.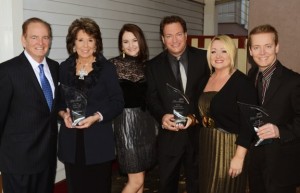 Claude and Connie Hopper were also this year honored in Louisville during the National Quartet Convention with the prestigious Lifetime Achievement Honor by the Southern Gospel Music Guild. SGMG President Clarke Beasley noted at a reception of industry VIP and friends, "Claude and Connie Hopper are the ultimate examples of class and dignity. The impact they've had in Gospel Music and in the lives of countless numbers of people is immeasurable."
Equally exciting as Singing News Fan Awards and new honors for the group was their encounter of the throngs of Southern Gospel fans throughout Europe who eagerly packed The Hoppers' overseas concert schedules. Many were seeing them in person for the first time after years of following their legendary family history and music. The special blessing of their time with friends new and old who live an ocean away was not lost on group matriarch Connie: "It is amazing that whether we are singing to an audience of Irish, Scottish, or Dutch, the presence of the Lord unites us all. Though we were nearly 4,000 miles from home, we were made to feel 'at home' as these wonderful people throughout the Europe tour opened their hearts to us as if we were family."
Added Dean: "There were so many spiritually overwhelming moments for us. We were touched by the warmth of the people and the love they have for God and the music we were raised on back home."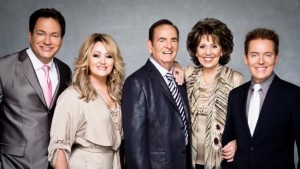 Capping the thoughts on their European successes, Claude Hopper – known for his homespun stories and Southern gentleman dialect – might have summed it up ideally: "It's a big feat for a farm boy to make his way across the ocean! It's an even bigger feat for that same farm boy to tell his jokes and get such great laughs out of those gracious folks in Europe who might have some trouble deciphering this Carolina dialect. After 54 years and many miles, I got to experience time with people who once seemed eons away – and now have become familiar faces that we love and appreciate."
The Hoppers are already planning return concerts in Europe, including adding appearances in Norway and Sweden. They are also scheduled to perform in concert in South Africa in 2012
Tags:
Claude Hopper
,
Connie Hopper
,
Dean Hopper
,
Europe
,
hoppers
,
Kim Hopper
,
mike hopper
,
southern gospel
,
Southern Gospel News
Posted in
announcements
|
Comments Off

on The Hoppers: New Award Honors & Global Embrace by European Audiences Give Fall 2011 A Memorable Start