Written by SGN Scoops on September 3, 2013 – 4:58 pm -
Louisville, KY – With less than one week before the kick-off of the 2013 National Quartet Convention, the city of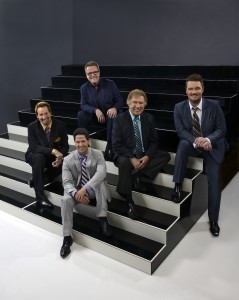 Louisville is gearing up to host the annual Convention for the final year. After 20 years of calling Louisville home, the NQC says goodbye this year, but not before the finest Christian recording artists and noted speakers converge upon the Kentucky Fair & Expo Center for one final time, September 8 through 14.
Music will ring from the rafters of the Expo Center in Louisville each day from early morning until nearly midnight. A special highlight at this year's Convention will be the Thursday showcase in Freedom Hall featuring multi-award winning recording artists, The Gaither Vocal Band, as well as multi-award winning legendary group, The Gatlin Brothers and popular award winning trio, The Booth Brothers. This special Harmony Showcase begins at 11:30am, and promises to be one of the most popular showcases at this year's event.
In addition to Thursday afternoon's Gaither Harmony Showcase event, songwriter of the century, Bill Gaither will also host the popular Homecoming Sing-Along concert on Friday, September 13, beginning at 11:30am. The Homecoming Sing-Along will feature a 100-voice Homecoming choir , comprised of Gospel Music's most talented singers, and will feature many songs from the popular Homecoming Video Series, which is viewed worldwide.
Another exciting showcase event scheduled is Wednesday's Ken Davis & Friends Showcase. Hosted by best-selling author, radio host, comedian and motivational speaker, Ken Davis, music included during the Showcase will be provided by The Martins, The Hoppers and Legacy Five, as well as a number of other popular guests. Also scheduled on Wednesday is the Bluegrass Pickin' Jamboree, produced by multi-award winning producer, Ben Isaacs. The event will feature many of Bluegrass Gospel music's most talented vocalists and musicians.
Several of the nation's most prominent evanglists, include Dr David Jeremiah and Dr Johnny Hunt will appear at this year's Convention. Dr Jeremiah is scheduled to speak on Friday, while Dr Hunt will appear on Saturday.
A complete schedule of events set to take place during the 2013 National Quartet Convention may be obtained online at 
www.nqconline.com
.
Tags:
bill gaither
,
booth brothers
,
david phelps
,
Expo Center
,
Gaither Vocal Band
,
Gatlin Brothers
,
louisville
,
Mark Lowry
,
Michael English
,
Wes Hampton
Posted in
announcements
|
Comments Off

on GAITHER HARMONY SHOWCASE ONE OF THE HIGHLIGHTS OF 2013 NATIONAL QUARTET CONVENTION
Written by SGN Scoops on September 13, 2011 – 8:12 am -
Louisville, KY – The 54th Annual National Quartet Convention officially kicked off on Sunday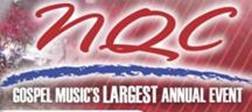 evening, September 11 at Louisville's Kentucky Fair & Expo Center. This special Sunday night concert event boasted attendence in excess of 2,000 people, as Southern Gospel Music lovers arriving early for the 2011 event were treated to the sounds of  multi-award winning groups, Greater Vision, The Hoppers and The Booth Brothers.
Excitement fills the air in the city of Louisville this week as Southern Gospel Music fans  from more than 40 states and at least a half dozen countries will attend the 2011 Convention. In addition to the many popular quartets, trios, duets and soloists featured throughout the week, prominent keynote speakers featured include Dr David Jeremiah, Dr Charles Stanley and former Attorney General John Ashcroft, who will be featured on Thursday.
The National Quartet Convention offers fans of Southern Gospel Music something no other event can…the convenience of "one stop shopping." The Convention is the only event of the year where fans can see and hear their favorite groups at a single event, then meet group members and purchase music, videos and much more at any one of the 500 exhibit booths which span throughout 175,000 square feet. Southern Gospel Music lovers can enjoy their favorite music all day long, as music spectaculars begin each morning and continue until midnight each evening.
Headliners on Monday evening's concert in Freedom Hall included Grammy nominated recording artist, Karen Peck & New River, Trumphant, The Hoppers, Gold City, as well as seven-time IBMA Group of the Year, Doyle Lawson & Quicksilver.
Christmas comes early to Louisville on Tuesday, as an NQC Christmas is the theme of the day, as the day kicks off with a special bonus Christmas concert. Christmas decorations will deck the hallways of the Kentucky Fair & Expo Center. Later in the evening, Christmas sounds will ring loudly throughout Freedom Hall, as a special NQC Christmas In September music extravaganza highlights the night.
Seats are available for all afternoon showcases and evening concerts and may be purchased in the North Wing lobby of the Kentucky Fair & Expo Center. Visit www.nqconline.com for a complete schedule of events.
n q c
About the 2011 National Quartet Convention: This year marks the 54th Annual National Quartet Convention. The Convention has made its home in the city of Louisville since 1994. Approximately 40,000 people will attend the 2011 event, which takes place September 11-17, with at least 40 states and a half dozen foreign countries represented. The Convention is Christian music's largest marketplace and largest annual event with more than 500 exhibitors and nearly 300 Southern Gospel recording artists in attendance. Seats for daily and evening performances may be purchased on site during the week of the Convention in the North Wing lobby at the Kentucky Fair & Expo Center.
***INTERVIEWS THROUGHOUT NQC WEEK MAY BE ARRANGED BY CALLING 919-215-8207.
Tags:
booth brothers
,
Dr. Charles Stanley
,
Dr. David Jeremiah
,
Expo Center
,
Greater Vision
,
national Quartet Convention
,
Southern Gospel Music
,
Southern Gospel News
,
The Hoppers
Posted in
announcements
|
Comments Off

on National Quartet Convention In Full Swing In Louisville