Written by Staff on July 16, 2019 – 5:12 pm -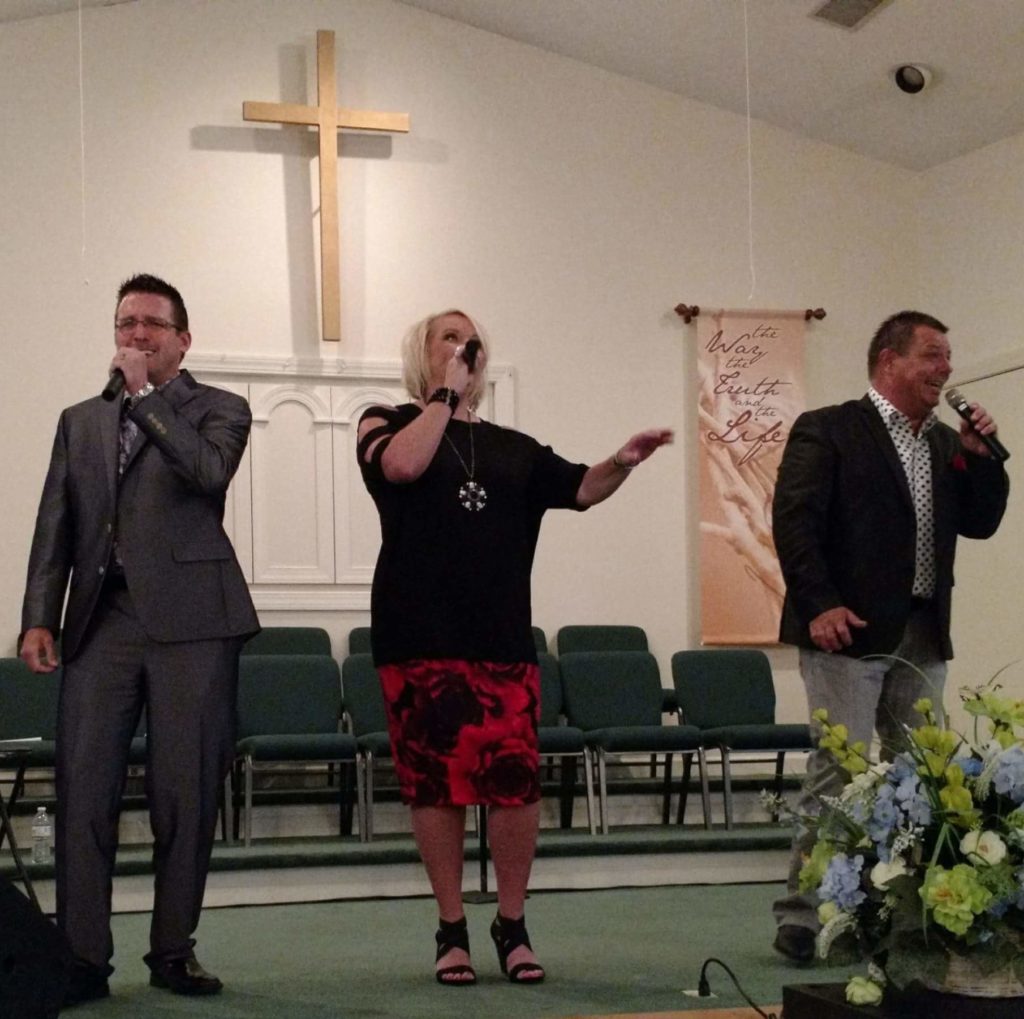 Jantina de Haan Baksteen interviewed River's Edge for this Beyond the Song article about "I Am Redeemed."
1. Please introduce us to River's Edge.
River's Edge is a trio singing Christian music based out of North Wilkesboro, N.C.
John Wishon serves as lead vocalist for River's Edge as well as handling  the emcee work for the group. John sang with his parents for 32 years in their family group, The Wishons.
John owns a Christian radio station in Wilkesboro, N.C.a is one of the most sought after evangelists and revival preachers on the east coast.
John Wishon's wife, Rebecca, has been singing gospel music for virtually her whole life. The daughter of a pastor, she began singing at a very young age. In the late 1990's, she performed for several years in the group Rejoice! Night after night, Rebecca amazes audiences with her powerful, from the heart, vocal abilities. Rebecca is a physical education teacher at Mountain View Elementary School in Hays, N.C. 

Rebecca and John have two beautiful children, Miles and Riley.

Tenor, John Blackburn, is a seasoned veteran of the Gospel stage. John has performed with different local artists; New Direction, and most recently with Fortify Trio. Audiences love John for not only his vocal ability but also for his magnetic and energetic personality. John has worked along side of his dad for 13 years, owning a painting company. He and his wife Amber live only 10 minutes from John and Rebecca in Wilkes County, N.C.

2. What's the story about your ministry's name.

How River's Edge got it's name: When the group was formed in 2014, original members John, Rebecca and Sheri were tossing around names and could never come to a conclusion. After days of throwing around ideas Rebecca said, "Remember the name River's Edge that you guys mentioned?" John W. replied, "We never said River's Edge…but hey, I like it."
3. Are you nationally traveling a lot?
Well,there is always room to grow. We will go wherever the Lord leads us, but recently our schedule has included North Carolina, Tennessee, Virginia, West Virginia, and Georgia. Also back in February, we were blessed with the privilege of being a part of the Celebration at Sea Cruise with other various artists. We would lovr for you to go with us next year.
4. What is the background of the song, "I am Redeemed?"
Written and released in 2012, "I am Redeemed," was originally written and performed by Mike Weaver. Or, "Big Daddy Weave" as his fans know him. For River's Edge, the song will be on an upcoming unnamed project.
5. What does the song mean to River's Edge?
The word, "Redeemed," alone, is the action of being saved from sin. In other words, eternity hinges on that one word. For the believer, the scripture tells us not to rejoice that the spirits are subject unto us, but to rather rejoice because our names are written in heaven. So whether you have much, or little, you can rejoice because of redemption.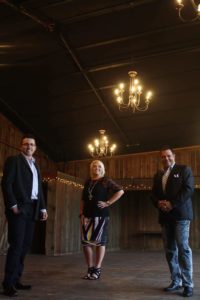 6. What is your message to the audience?
Our message to the audience is rather simple…we want to make sure that our audiences clearly understand the Gospel; the death, burial, and resurrection of Christ. We also want believers to be encouraged, even if they have failed, or have all kinds of trouble going on in their life, that God's love for them has not changed.
7. Please tell us a little more about River's Edge.
We are all avid N.C. Tarheel basketball fans. We love to talk smack with our friends at concerts who still are Duke or Kentucky fans.
You can find us on most of the major social media platforms. Facebook.com/RiversEdgeGospel
Instagram: Rivers_Edge_Gospel
We are new to Youtube. Just search Rivers Edge Gospel.
Enjoy "I Am Redeemed" by River's Edge.
Thanks to River's Edge for answering all of our questions as we went Beyond the Song.
Download the latest edition of SGNScoops Magazine 
HERE
Tags:
Beyond the Song
,
gospel music
,
Jantina de Haan
,
River's Edge
,
Southern Gospel Music
Posted in
artists
,
Beyond the Song
|
Comments Off

on Beyond the Song: River's Edge sing "I am Redeemed"
Written by Staff on July 2, 2019 – 2:27 pm -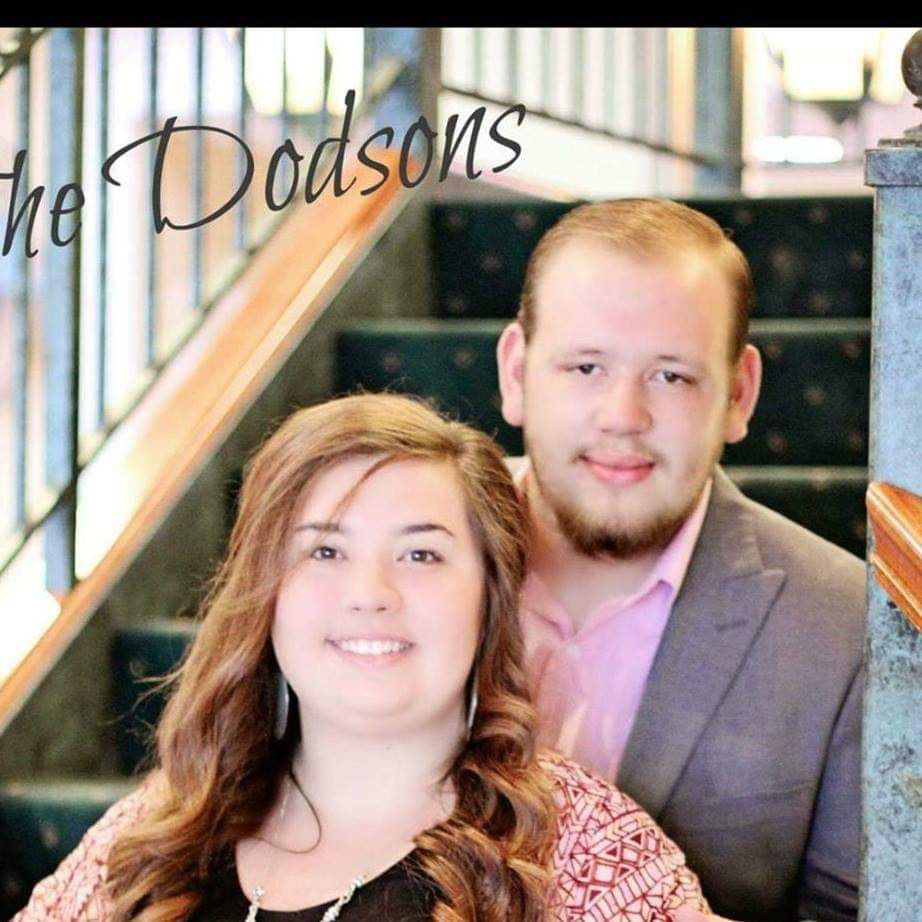 Jantina de Haan Baksteen goes Beyond the Song to talk to Joseph Dodson about "In the Fire." Joseph and his wife, Lena, make up the Dodsons, a couple that many are growing to love.
Joseph shares with Jantina his inspiration for writing this tune in this look Beyond the Song.
Jantina: It all started when Vonda Armstrong dedicated the song "In The Fire," by the Dodsons, to me on  the Strictly Southern Show.
I wanted to know more about that song and contacted Joseph Dodson.
I asked Joseph some questions and he was graciously willing to answer.
Jantina: Joseph, please tell us a little more about yourself for the readers of SGNScoops.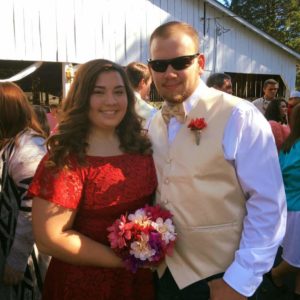 Joseph: The Dodsons, husband and wife duo, both 21 years old, are based out of Tollesboro, Kentucky. We met in church. Currently, I am an Assistant Pastor at Living Water Community Church in Maysville, Kentucky.
Jantina: Why did you write the song "In the Fire?" What does it mean to you personally?
Joseph: I had been going through some things in my own life and after going through them God gave me the rest of the words to this song. This song is a testimony of mine.
Jantina: What is the message you want to share to the audience, or listener of this project?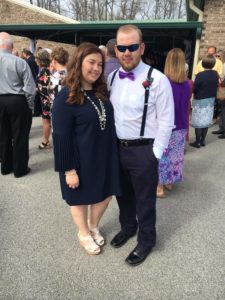 Joseph: Just know that whatever you are going through, God will bring you through it. He is always by your side and will never leave you because he is with you "In The Fire."
Jantina: Have you written more songs?
Joseph: Yes I have written 11 or 12 more
Thank you Joseph for sharing with us today.
We hope you enjoy this presentation of "In the Fire."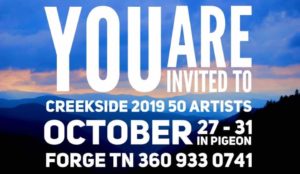 The Dodsons will be appearing at Creekside Gospel Music Convention, Smoky Mountain Convention Center, Pigeon Forge, Tenn., Oct. 27 – 31, 2019. For accommodations, tickets, VIP tickets, and other information, please call Rob Patz at 360-933-0741.
For more information on the Dodsons, please click HERE.
Read the June SGNScoops Magazine Online HERE
Download June SGNScoops Magazine On PDF
HERE
Listen To Todays Gospel Music
HERE
Tags:
2019 Creekside Gospel Music Convention
,
Beyond the Song
,
gospel music
,
In the Fire
,
Jantina de Haan
,
Joseph Dodson
,
Southern Gospel Music
,
The Dodsons
Posted in
artists
,
Beyond the Song
|
Comments Off

on Beyond the Song: The Dodsons sing "In the Fire"
Written by Staff on May 5, 2019 – 8:00 am -
Jantina de Haan goes Beyond the Song once again to talk to Don Stiles, Gospel singer/songwriter/musician, about his release, "Three Story House," found on his latest CD, Songwriter.
What does this song mean to you? Why did you write these deeply personal lyrics?
Don Stiles tells us: "I was meditating on God's goodness and awesomeness one morning. I began to think of all the material things people seemed to want to obtain such as houses and lands, etc. While I, myself, had always dreamed of one day owning and driving a Mercedes Benz sports car I quickly remembered what was most important in my life. 'What I Need' was the original working title of the song as I wanted to put things in perspective, at least for me. It is a very personal prayer to the Lord. What I need, Lord is one touch from You…What I need, Lord is to hear Your voice…What I need, Lord is to see Your smile…"
Why did you entitle it "Three Story House"?
"'Three Story House' became the song's title because I thought folks would remember it better and as they listened to the message, it would resonate with them," says Stiles. "I am so honored and thrilled that it is doing so well. May it help put things in perspective for all who listen to it is
my prayer. To God be the glory."
Find out more about Don Stiles on Facebook.
Don Stiles – Three Story House
Written by: Don Stiles
CD's are available on CD Baby, iTunes, Spotify, Amazon, Apple Music
Video a product of VCB Video Productions.
Thanks to Jantina de Haan for taking us Beyond the Song with Don Stiles.
Download the latest edition of SGNScoops Magazine
HERE
Tags:
Beyond the Song
,
Don Stiles
,
gospel music
,
Jantina de Haan
,
Southern Gospel Music
Posted in
artists
,
Beyond the Song
|
Comments Off

on Beyond the Song: Don Stiles "Three Story House"