Written by SGN Scoops on January 20, 2014 – 8:40 am -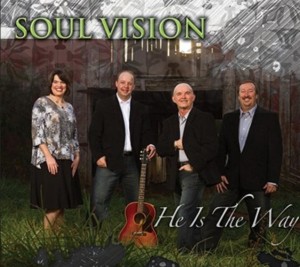 Soul Vision has signed a radio promotions deal with Patterson Promotions, releasing   their first national radio release "I Know Who The Lord Is" on Patterson Promotions Vol.13 ,the comp has just hit radio stations all across the nation and out of the country. This song is also available world wide for all radio on our DJ download site on www.pattersonpromotions.com…
Soul Vision comes from the great state of NC and is comprised of Patrick Case of Hendersonville, Denna  Reese of Burnsville, Randall Mull of Hendersonville, and Myron Bishop of Chapel Hill, NC.
The group was formed in 2008 and strives to be soul winners for Christ.
Pauline of P.P. says it is a honor to work with such a talented group who has a vision and  a heart for souls. I think you'll  love this song! You're  gonna love this group, their sound their harmonies and their anointing. You will love these folks !
You can contact Soul Vision at:
Tags:
Patterson Promotion
,
Soul Vision
,
Southern Gospel News
Posted in
announcements
|
Comments Off

on Soul Vision Releases Single With Patterson Promotions
Written by SGN Scoops on January 14, 2013 – 3:32 pm -
Newburgh, IN (January 10, 2013) —  CGMA award-winning artist, David East  is pleased to announce his second national radio release,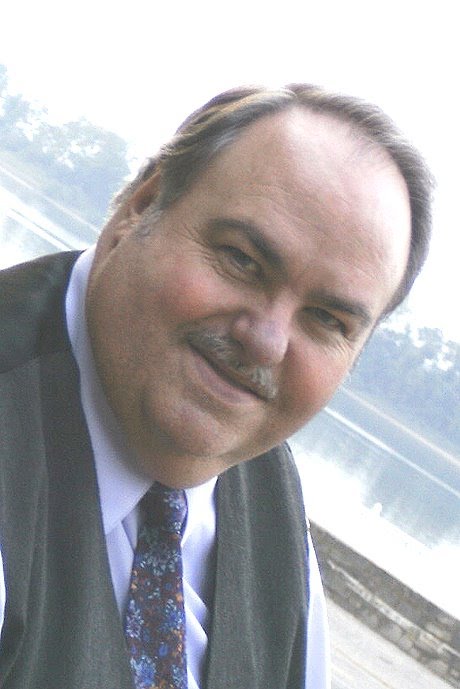 "Grace is Greater." The song shipped to radio on the Patterson Promotions Volume 10 compilation.
"I am so excited that Grace is Greater is my second radio release," said David. "Time after time, folks have shared with me how this song touched them and ministered to them in times of trouble. I encourage everyone to call their local station and request Grace is Greater."
Ken Patterson of Patterson Promotions said, "Patterson Promotions is proud to represent David East with his national promotions to radio. David is a very talented and gifted musician, singer and songwriter; we have been with David in concert, and his call is evident as he ministers to the audience . We recommend David as a must for your next event or church function if you want ministry."
Phil Culbertson, Pastor of Christ Corner Church in Henderson, KY shares, "David East has a tremendous heart and passion for music, and his passion for that music returns for the Glory of God. As a musician, he has an ear to hear what the average ear does not even notice. With all the gifts God has blessed him with, songwriting has become one of his greatest tools to share not only his story, but the story of the blessed Gospel of Jesus Christ in a way many can relate. His latest song, "Grace is Greater" is probably one of my favorite songs that he has written. As his pen was placed on the paper, I do not believe that even he knew he would paint the picture with words that this song paints. It reminds us that tests, trials, mistakes, and broken dreams are all erased with the stroke of God's paintbrush called Grace. I know that you will be blessed by it as well as encouraged to continue on in the Grace wherein God has set you free."
Jerry Adams, Church of God District Overseer and Pastor of the Shelburn Church of God in Shelburn, Indiana adds, "When I first heard this song, I played it over and over again. Such a powerful message at a time when so many are suffering. This song will bless you."
"Grace is Greater" is featured on David's first solo project, "He Kept His Promise", available at
http://www.davideast.net
and on ITunes.
About David East: David East developed his love for music at the age of 8 years old, singing in his home church and at school functions. This love for music led him to first learn to play the guitar, taking weekly lessons for a year and eventually increasing his ability through self-instruction and study. Early in his life, David exhibited a strong ear for music, excelling in both instrumental and vocal performance. David has received many awards for his music and performances.
About Patterson Promotions: Patterson Promotions has been in the business of promoting gospel music for over six years. Owner and operator, Pauline Patterson is no stranger to this industry. Aside from singing southern and country gospel for most of her life, she has been on both sides of the table. First, as a DJ at WFSR in Harlan, KY and now as the promoter. Patterson Promotions has represented such groups as: Homeland Quartet, The Browders ,Porter Family ,The Hyssongs, Mike Upright ,Heavens Highway and the list continues to grow. The Lord has blessed Pauline to help these groups and many more, to showcase their ministry to radio all across this nation. For that we say, "To God be the Glory!"
For more information, or if you would like to schedule an interview with David East, please contact Bobbie East at 615-752-2243 or via email at bobbie@davideast.net.
Tags:
CGMA
,
david east
,
Patterson Promotion
,
Southern Gospel News
Posted in
announcements
|
Comments Off

on AWARD-WINNING ARTIST, DAVID EAST RELEASES "GRACE IS GREATER" TO NATIONAL RADIO THIS WEEK