Written by Scoops Staff on March 29, 2011 – 8:34 am -
CHURCH HILL, Tenn. – (March 28, 2011) – Curtis Hagy, member of popular Christian music trio Brothers Forever, recently reached a publishing agreement with Binion Music Group.
"I'm so excited about Binion Music Group representing my music and the songs that God has given me," mentioned Curtis Hagy. "I know that Chris and his team will do a phenomenal job of making sure my music is heard to other artists and companies!"
Binion Music Group is based out of Alvin, Texas. The company houses many great songwriters including 2007 SGN Music Award Songwriter of the Year Chris Binion who wrote such hits as "God Is Faithful," "The Answer Is Christ," "My Past Has Passed," and many more.
Curtis Hagy has been an integral songwriter for his own group Brothers Forever. Songs penned by Hagy include their most recent radio hits like "I Feel a Blessing Coming On," "Be Alright," "I Am Him," and "More Than That."
Brothers Forever recently made their first ever appearance on Trinity Broadcasting Network (TBN). The trio was featured alongside many of the Christian music industry's most prominent artists on January 2, 2011 as a part of the 2010 Christian Music Hall of Fame Visionary Awards program.
Brothers Forever's sixth single from the critically acclaimed release Sheltered hit radio earlier this year. The song, "Whenever I Speak His Name" (written by Russ and Tori Taff), was released to radio through Millennium Music Group and has been a steady song on both the AbsolutelyGospel.com (formerly SoGospelNews.com) Top 40 Weekly Chart and SouthernGospelTimes.com Top 40 Fan Chart.
Brothers Forever are currently booking dates for their upcoming 
Summer 2011 tour.  More information on that will be announced at a later date.
To visit the newly designed Brothers Forever website, visit http://www.brothersforever.net
.
Tags:
Binion Music Group
,
brothers forever
,
Curtis Hagy
,
publishing
Posted in
artists
|
Comments Off

on Curtis Hagy (of Brothers Forever) Reaches Publishing Agreement with Binion Music Group
Written by Scoops Staff on January 21, 2010 – 8:59 am -
We are pleased to announce the next chapter in the life of "How Great Thou Art", one of the greatest hymns in the English language, first published by the missionary, Stuart K. Hine in 1949 (1953 in the US).
Effective January 1, 2010, the Stuart Hine Trust has asked EMI CMG Publishing and Hope Publishing to direct publishing and administration for this hymn in the United States after an introduction to such publishers by Manna Music, Inc. and with the blessing of Hal Spencer. Hope Publishing will handle print licensing and EMI CMG Publishing will handle all other licensing, including recordings. Administration, licensing and royalty collections outside the United States will remain unchanged as between Manna Music, Inc. and Kingsway Communications, Ltd.
How Great Thou Art is one of the world's best-known hymns. It has earned two Grammy Awards, has been recorded by Elvis Presley and Susan Boyle, among many other artists, was voted The Nation's Favourite Hymn in Great Britain and became the theme tune for the Rev. Billy Graham's weekly broadcasts. The story of Stuart Hine and the origins of 'How Great Thou Art!' can be read on the web sites: www.howgreatthouarthymn.com and www.stuarthinetrust.com.
The income received by the Stuart Hine Trust from the use of this hymn, is given to support translation work through Wycliffe Bible Translators, retired missionaries, and a number of individuals and organizations some who were supported by Stuart during his lifetime.
Effective January 1, 2010, all new non-print license requests and print license requests for new arrangements for "How Great Thou Art" in the United States should be directed to either EMI CMG Publishing or Hope Publishing, depending on the type of use requested. There is no change for the use of this hymn through CCLI programs.
All existing licenses issued by Manna Music and other agencies prior to January 1, 2010 are still valid and royalties from those licenses should be paid to Manna or the licensing agent. All royalties derived from U.S. licenses issued on or after January 1, 2010 should be directed to Hope or EMI CMG according to licenses issued by them respectively.
'The Stuart Hine Trust are tremendously grateful for all that Manna Music and the Spencer family have done for 'How Great Thou Art!' since they took responsibility in the late fifties.
Tags:
publishing
,
songs
Posted in
industry news
|
Comments Off

on THE STUART HINE TRUST EMI CMG PUBLISHING HOPE PUBLISHING
Written by Scoops Staff on September 27, 2009 – 7:26 pm -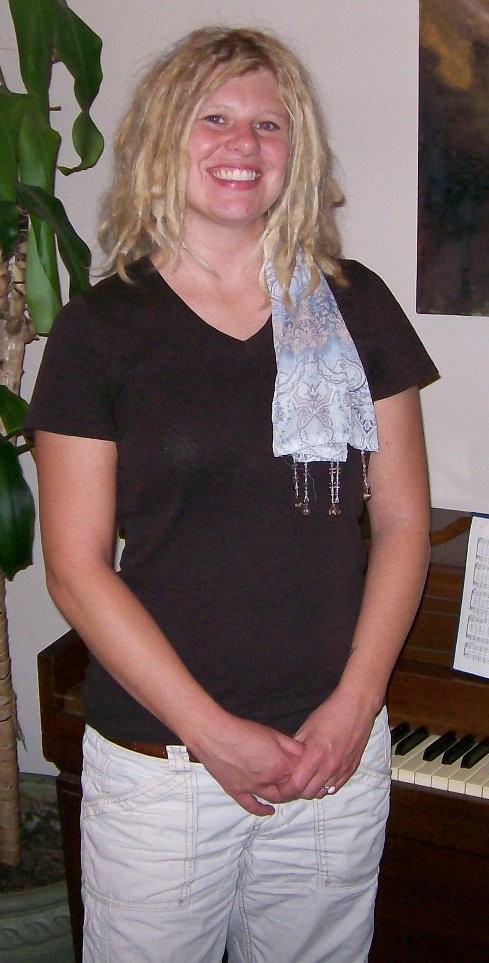 Spring Hill, TN (Avid Group Publishing) September 23, 2009 – Avid Group Publishing has moved Angie Summar into the role as Director of Publishing. Angie is a graduate of Middle Tennessee State University with a background in the paralegal work. Her experience in songwriting and poetry have garnered her national awards and cuts on Word/Warner projects. Avid Group Publishing and its writers have had songs recorded by Southern Gospel artists such as The Florida Boys, Allison Durham Speer, The Pfeifers, The Galloways, The Wilburns and many others as well as other genres of music.
For additional information you can visit the Avid Group Publishing website, www.avidgrouppublishing.com or contact them via email at angie@avidgrouppublishing.com.
Tags:
industry
,
publishing
Posted in
industry news
|
Comments Off

on Avid Group Publishing Appoints Angie Summar as Director of Publishing