Written by scoopsnews on May 1, 2019 – 2:38 pm -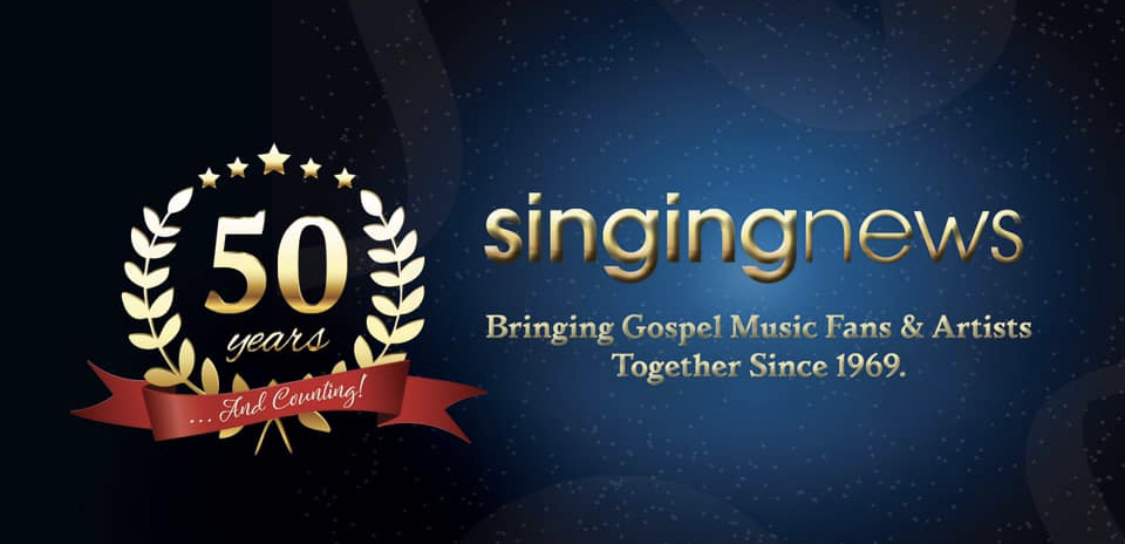 Our friends at The Singing News are celebrating a milestone in Gospel Music.
50 years ago today, JG Whitfield started The Singing News.
Join us in congratulating them for a job well done.
Rob Patz & Staff
Tags:
The Singing News
Posted in
announcements
|
Comments Off

on Congratulations Singing News!
Written by SGN Scoops on February 12, 2013 – 5:15 pm -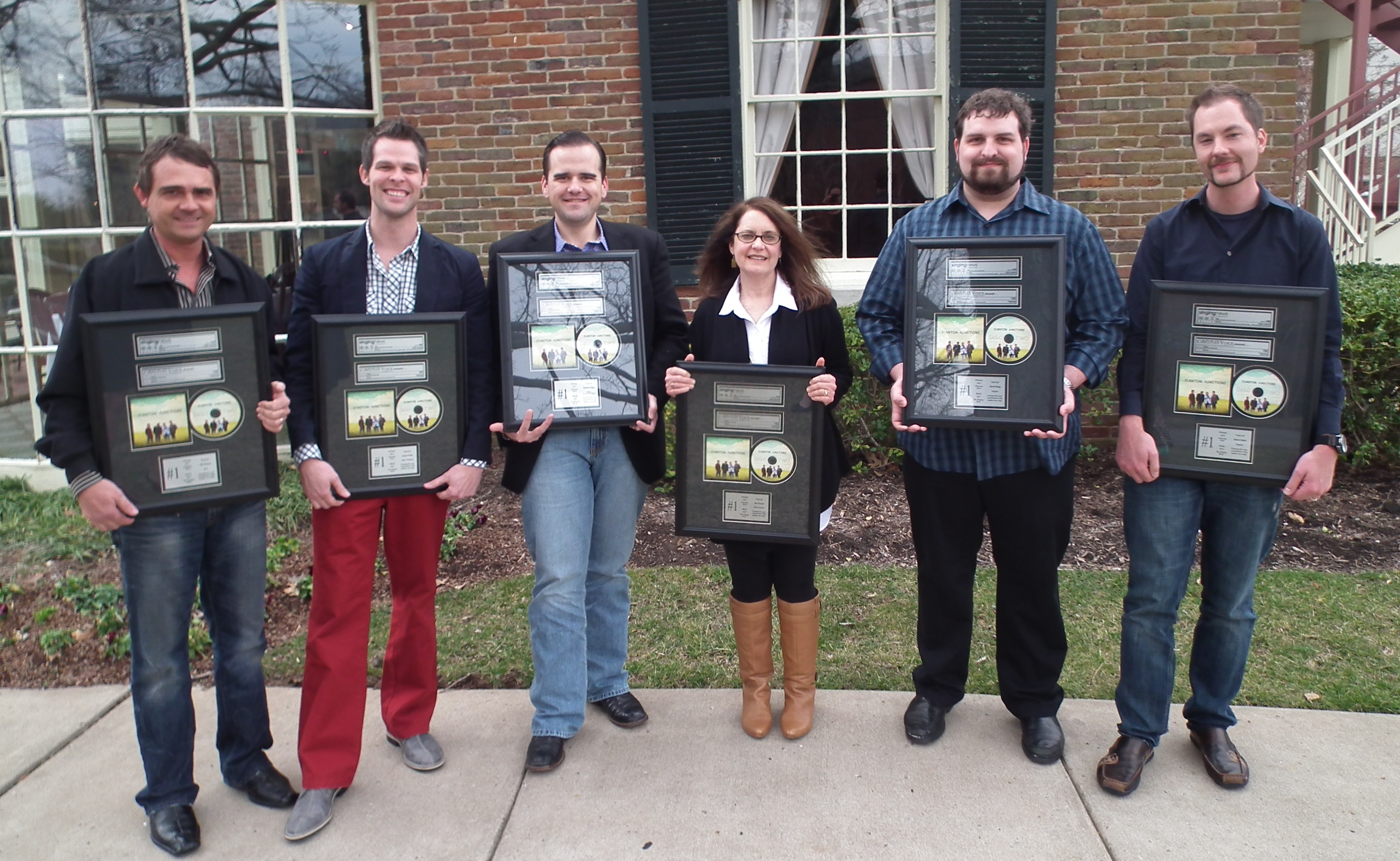 NASHVILLE, Tenn.—Difference Media recording artist Canton Junction recently celebrated their chart-topping success at a special luncheon held in Nashville. The quartet's debut single, "Hold On," reached #1 on The Christian Voice singles chart, while currently holding the #2 position on The Singing News chart. Pictured at the celebration are (L to R) Canton Junction members Tim Duncan, Aaron Crabb and Matthew Hagee; Jan Binkley Puryear, Jan Puryear Promotions; and Difference Media engineers David Young and Robert Smith. Not pictured are Michael Sykes, producer, and Steve Allen, engineer. "Hold On" is featured on Canton Junction's self-titled debut, which released last year on the Difference Media label.
For further information, visit www.differencemedia.org or www.turningpointpr.com.
Tags:
Aaron Crab
,
Canton Junction
,
gerald crabb
,
Matthew Hagee
,
Michael Sykes
,
Southern Gospel News
,
The Christian voice Steve Allen
,
The Singing News
,
Tim Duncan
Posted in
announcements
|
Comments Off

on CANTON JUNCTION CELEBRATES CHART-TOPPING SINGLE
Written by SGN Scoops on October 8, 2012 – 9:32 am -
Hendersonville, TN (Oct. 4, 2012) –The Singing News held its annual Fan Awards, along with inductions to the Southern Gospel Music Hall of Fame, on Wednesday at Dollywood in Pigeon Forge, TN. Daywind artists took home ten of the awards presented, with the Booth Brothers garnering seven of the awards.
Recipients included the Booth Brothers' Ronnie Booth for Male Vocalist and Favorite Lead, Michael Booth for Favorite Tenor, and Jim Brady for Favorite Baritone. The Booth Brothers were also awarded Favorite Trio, Favorite Artist and Favorite Song of the Year with She Still Remembers Jesus' Name. Libbi Stuffle (Perrys) received recognition as Favorite Alto of the Year while Rodney Griffin (Greater Vision) was once again named Songwriter of the Year for the 14th consecutive year. Wilburn and Wilburn received the Horizon Group of the Year award as well as Jordan Wilburn taking home Horizon Individual of the Year.
We are thankful for the opportunity to partner with such a talented and committed group of artists," shares Norman Holland, Vice President and Director of A&R at Daywind. "The artists that we at Daywind have the privalage of working with are some of your favorite artists and we count it a joy to be a part of their ministries."
The Singing News Fan Awards are voted upon each year by subscribers of the Singing Newsmagazine. The awards celebrated their third year at Dollywood, in conjunction with the SGMA inductions, after previously being held at Freedom Hall during the National Quartet Convention. For more information on the Singing News, visit www.singingnews.com. For more information on the Southern Gospel Music Association, visit www.sgma.org.
Daywind Records is based in Hendersonville, TN, and is distributed worldwide through New Day Christian Distributors. For more information on Daywind Records and their award-winning family of artists, visit www.daywindrecords.com.
Tags:
booth brothers
,
daywind
,
Dollywood
,
Jim Brady
,
Jordan Wilburn
,
Libbi Stuffle
,
Michael booth
,
national Quartet Convention
,
Ronnie Booth
,
sgma
,
Southern Gospel News
,
The Singing News
,
wilburn and wilburn
Posted in
announcements
,
awards
|
Comments Off

on Daywind Artists Shine At The 2012 Singing News Fan Awards