Written by SGN Scoops Staff on July 30, 2014 – 8:35 am -
Mercy's Bridge Releases their much anticipated debut full length album. With 12 songs by writers such as Ricky Free, Gerald Crabb, Lee Black, Ben Storie and more.. This album takes you on a musical journey that deals with love, loss, overcoming and the beauty that awaits us in heaven.  The album is available on ITunes, Google Play, rdio and online at www.mercysbridgetrio.net
Tags:
Ben Storie
,
gerald crabb
,
Lee Black
,
Mercy's Bridge
,
Ricky Free
,
Southern Gospel Music
,
Southern Gospel News
Posted in
announcements
|
Comments Off

on New Music From Mercy's Bridge
Written by SGN Scoops Staff on August 8, 2012 – 9:10 pm -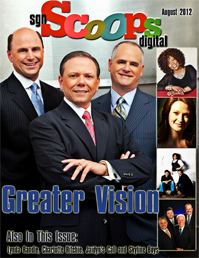 We're serving up another sizzling hot summer issue! This packed August edition unveils the list of the 2012 Diamond Awards Nominees! Also this month, Lorraine Walker, Sandi Duncan Clark, Jennifer Campbell, Charlie Sexton and Laura Kennedy presents the latest happenings in the ministries of Greater Vision, Charlotte Ritchie, Lynda Randle, The Skyline Boys, Jeff Steele and Jaidyn's Call. Look behind the music with Rob Estep as he talks with Ben Storie, and focus on the young with Victoria Shirey as she shines the spotlight on Rebecca Reynolds. Don't miss Rob Patz' Publisher's Point and enjoy a Media Minute with him along with Sylvia Green. Charlie Sexton covers the Lari Goss Celebration and Rhonda Frye catches up with Union Street, Roy Webb and Bruce Taliaferro on the road. Lou Wills Hildreth shares legendary memories, John Mathis Jr. offers a word of encouragement and Laurrette Willis' reminds us to eat healthy! Jeff Hawes shares memories from his home town, and special guest writer, AJ RINALDI offers post-trauma faith sharing tips. We also share our excitement regarding 2 major upcoming events: The National Quartet Convention and Creekside Gospel Music Convention! See what songs are topping the charts and who is releasing new music in this all-digital, all free August Edition! And… Share with your friends!
Download The Magazine Here
Tags:
AJ RINALDI
,
Ben Storie
,
Bruce Taliaferro
,
Charlie Sexton
,
Charlotte Ritchie
,
Greater Vision
,
Jaidyns Call
,
jeff hawes
,
Jeff Steele
,
Jennifer Campbell
,
Lari Goss
,
Lorraine Walker
,
Lou Wills Hildreth
,
LYNDA RANDLE
,
national Quartet Convention
,
Rebecca Reynolds
,
Rob Estep
,
rob patz
,
roy webb
,
Sandi Duncan Clark
,
Sylvia Green
,
The Skyline Boys
,
Union Street
,
Victoria Shirey
Posted in
announcements
,
sgn scoops magazine
|
Comments Off

on August 2012 SGNScoops Magazine
Written by SGN Scoops on March 9, 2012 – 1:24 pm -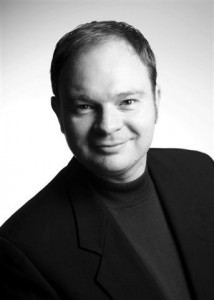 Hendersonville, TN (March 9, 2012) – With 40 #1 songs, 2 BMI Christian Publisher of the Year nods and 10 GMA Dove Awards, including 2011 Song of the Year winner, "Sometimes I Cry," Daywind Music Publishing has established a strong foothold in Christian music publishing.  In recognition of his leadership towards this end, Rick Shelton has been named Vice President.
Since joining Daywind in 2004, Shelton has signed hit songwriters and forged a strategic partnership with Lifeway Worship enabling Daywind to start a choral print division.  The most recent offering, "Love Won," by Kenna Turner-West is up for a GMA Dove Award this year for Best Musical.
"Rick Shelton is a great leader.  He is completely focused on finding ways to create opportunities for Daywind's songwriters.  We are so pleased to have him at the helm of our publishing division," stated Ed Leonard, president of Daywind Music Group.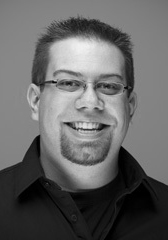 Shelton is overseeing Daywind's expansion into other markets, recently hiring Stephen Duncan as Creative Director.   Duncan is the first graduate of the Belmont University songwriting program and has great relationships across all genres of Christian music.  His strong music background as a concert pianist will prove a plus as Daywind moves into praise and worship, adult contemporary and Christian hit radio formats through new writer signings and collaborations with the talented staff of songwriters at Daywind.    "Stephen Duncan was highly recommended for this role by Steve Rice at Centricity and Mike Murray at Integrity, two men I highly respect in this industry, and I am so excited to see what we will accomplish together," said Shelton.
Daywind's family of songwriters includes Caleb Collins, Marty Funderburk, Ronny Hinson, Scott Inman, Kyla Rowland, John Darin Rowsey, Jeff Steele, Ben Storie, Kenna West, Dianne Wilkinson, Daryl Williams and Gina Vera.
To learn more about Daywind Music Publishing, contact, Rick Shelton at rshelton@daywind.com.
Pictured Top Right-Rick Shelton, VP of Daywind Music Publishing and Stephen Duncan, Creative Director on the left.
Tags:
Ben Storie
,
Caleb Collins
,
Daywind Music Publishing
,
Jeff Steele
,
John Darin Rowsey
,
Kenna West
,
Kyla Rowland
,
Marty Funderburk
,
rick shelton
,
ronny hinson
,
Scott Inman
,
Southern Gospel News
,
Stephen Duncan
Posted in
announcements
|
Comments Off

on Rick Shelton Named VP of Daywind Music Publishing
Written by Rhonda on November 5, 2010 – 7:22 pm -
 Hendersonville, TN (November 5, 2010) – For Southern Gospel fans, the message found in the lyric of the song is just as important as the voice singing it.  However, it is not often that the fans are given a chance to hear from the writers themselves.  But next Tuesday night, November 9, 2010, beginning at 6:00 PM, fans are invited to join some of Daywind Music's most recognized songwriters at the Bluebird Café in downtown Nashville for a night of sharing through song. 
 Known for displaying talented songwriters in an intimate setting, the world-renowned Bluebird Café will host a list of award-winning Daywind writers, including Ronny Hinson ("The Lighthouse"), Marcia Henry ("I'll Pray For You"), Marty Funderburk ("I Believe God"), Kyla Rowland ("Did I Mention"), Ben Storie ("God Is Still In America"), Daryl Williams ("Singing With The Saints"), and Kenna West ("We're Not Gonna Bow").  Having writers of this caliber together on the same night will be a thrill for music lovers and songwriters alike.
  "Daywind is proud to present its exclusive songwriting staff for a special evening of Gospel music at the world-famous Bluebird Café," offered Rick Shelton, Director of Publishing for Daywind Music.  "Each writer will perform one of his or her chart-topping hits, as well as brand new songs never before presented to the public.  Gospel music speaks to one's soul, and these are the writers who craft the speech."
 To make reservations to attend this event, visit www.bluebirdcafe.com/reservations.
In addition to the writers mentioned, Daywind Music Publishing also represents writers such as Sheri LaFontaine, Jeff Steele, and Dianne Wilkinson.
To learn more about Daywind Music Publishing, contact Rick Shelton at rshelton@daywind.com.
Tags:
Ben Storie
,
Bluebird Cafe
,
Daywind Music
,
Kenna West
,
Kyla Rowland
,
Marcia Henry
,
Marty Funderburk
,
ronny hinson
Posted in
announcements
|
Comments Off

on WORLD-FAMOUS BLUEBIRD CAFÉ TO FEATURE DAYWIND MUSIC SONGWRITERS