Written by scoopsnews on June 15, 2017 – 8:17 pm -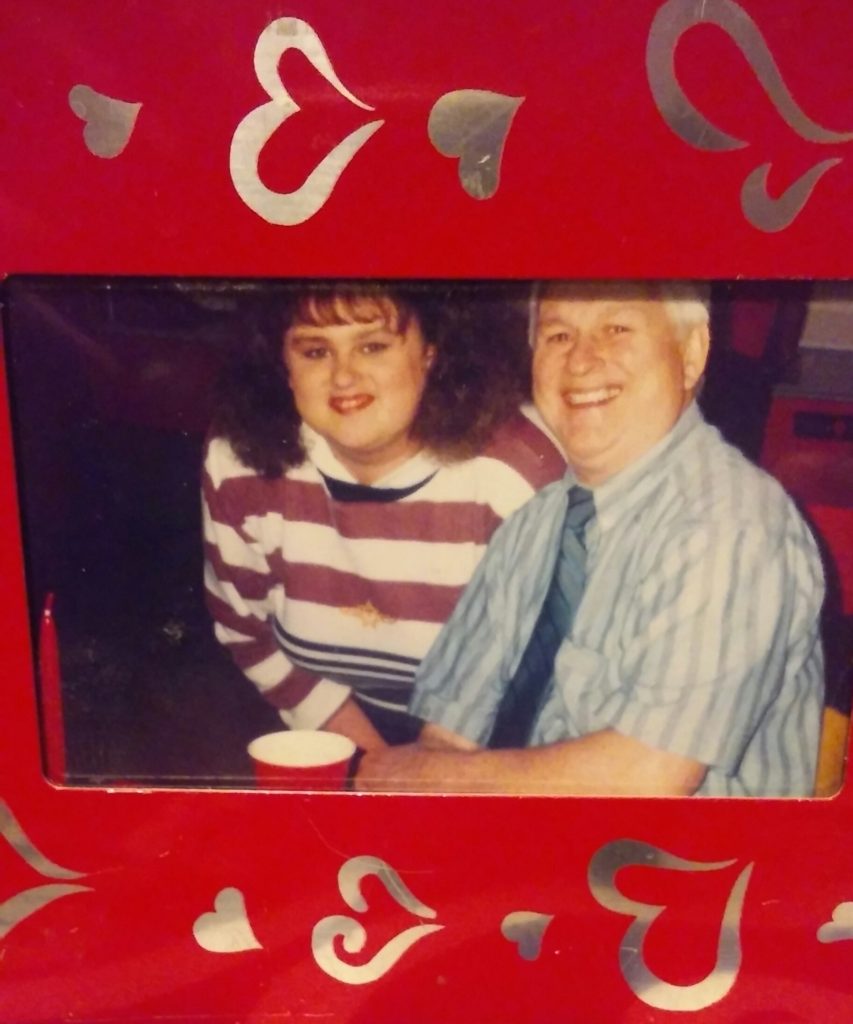 Victoria Blankenship of the group BenJam wrote a special song about her Dad, Robert L. Pafford.  She wrote this song while he was still living. He passed on to heaven in 2001.
Thank you Victoria for sharing your song with us!
THE SACRIFICE
DADDY WAS A HARD WORKIN' MAN
HE WAS THE BEST THAT HE COULD BE
AND I WOULD LIKE TO THANK HIM FOR
HIS DEDICATION TO HIS FAMILY
BUT DADDY TAUGHT ME 'BOUT JESUS
AND THE STRAIGHT AND NARROW WAY
I THANK HIM FOR THIS MOST OF ALL
'CAUSE IT STILL STICKS WITH ME TODAY
OH THE PRICE HE PAID, THE SACRIFICE HE MADE
HE WORKED HIS WHOLE LIFE WITH HIS HANDS
JUST TO GIVE US WHAT HE MADE
HOW COULD HE HAVE KNOWN, THE KIND OF LOVE HE'S SHOWN
ONE DAY HIS LITTLE GIRL COULD SEE…
HOW BIG A FATHER'S HEART CAN BE
ONE DAY THEY NAILED MY SAVIOR TO THE CROSS
AND CRUCIFIED HIM THERE
HIS BLOOD WAS SHED TO SAVE THE SOULS
OF PEOPLE EVERYWHERE
AND SATAN THOUGHT HE'D SAW THE LAST
OF JESUS ON THAT DAY
BUT IN JUST THREE DAYS , HE AROSE
THEN THE STONE WAS ROLLED AWAY
OH THE PRICE HE PAID, THE SACRIFICE HE MADE
MORE THAN ALL THE GRAINS OF SAND
IT'S SO MUCH MORE THAN WORDS CAN SAY
HOW COULD HE HAVE KNOWN, THE KIND OF LOVE HE'S SHOWN
ONE DAY THE WHOLE WIDE WORLD WOULD SEE
HOW BIG A FATHER'S HEART CAN BE
DADDY WAS A HARD WORKER
HE TAUGHT ME THE STRAIGHT AND NARROW WAY
JESUS IS MY SAVIOR
THESE ARE THE SACRIFICES MADE
Tags:
BenJam
,
Benjamin Blankenship
Posted in
announcements
|
Comments Off

on Victoria Blankenship Shares About Her Dad
Written by Staff on May 25, 2016 – 1:17 pm -
BENJAM House is a radio promotions company launched in the heart of Kingston, TN. It's current staff consists of: Benjamin Blankenship (owner), Nathaniel Justice (engineer), and Jason Brown (Media Director). When speaking to Benjamin Blankenship about the opening of his radio promotion company, he states "Our mission is to allow artists to keep on ministering while we handle the rest."
On the first comp, you will find great artists such as Mark209, Third Generation, The Caleb Howard Family and of course BEN*JAM. You may find it interesting to know that after two weeks of being sent to radio, Mark209's single has made it to #133 in the Singing News Magazine and still climbing, and the Caleb Howard Family "The Prodigal Son" has made it to #96 in the PowerSource Magazine. All artists submissions are subject for review.
Publicist Andrew Brunet releases this statement about them: "One thing that I have found through meeting Benjamin is that he is an honest, trustworthy person who will complete the work that he promises to do."
For more Southern Gospel news click
here.
Tags:
BenJam
,
Benjamin Blankenship
,
Nathaniel Justice
Posted in
announcements
,
artists
|
Comments Off

on BEN*JAM To Launch Radio Promo Company