Written by Staff on April 15, 2020 – 10:25 am -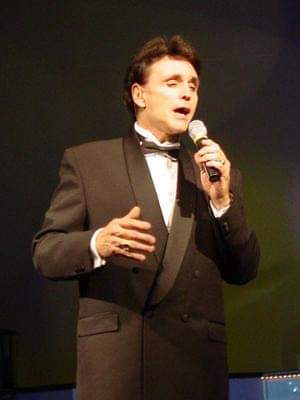 According to Mark Trammell's Facebook, well-known and loved vocalist Gary McSpadden has passed away from this life. Trammell posts:
"Just got word that another hero has gone home this morning. One of the kindest men I've ever known. RIP Gary McSpadden. We'll see you soon!"
McSpadden had a long and illustrious vocal career, performing with the Statesmen, Oak Ridge Boys, Imperials, Bill Gaither Trio, and Gaither Vocal Band. He was also a soloist, songwriter, producer, television host, speaker and pastor of the Faith and Wisdom Church in Branson, Missouri.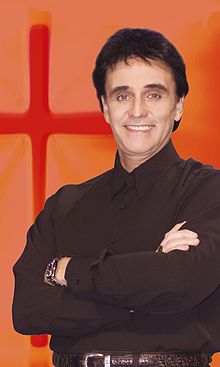 After a battle with pancreatic cancer,  McSpadden leaves behind his wife Carol, his sister Cheryl Kartsonakis and her husband Dino Kartsonakis.
Please join us in prayer for the family, friends, and congregants of Gary McSpadden.
Tags:
and Gaither Vocal Band
,
Bill Gaither Trio
,
Christian Music
,
Gary McSpadden
,
gospel music
,
Imperials
,
oak ridge boys
,
Southern Gospel Music
,
Statesmen
Posted in
announcements
,
artists
|
Comments Off

on Gary McSpadden passes away
Written by Staff on March 28, 2019 – 2:49 pm -
Bill Gaither needs no introduction to thousands of people. In case you need a recap, here are some of his accomplishments:
William James Gaither was born on March 28, 1936, in Alexandria, Indiana.
He formed the Bill Gaither Trio in 1956, with his brother Danny and sister Mary Ann.
He married Gloria Sickal in 1962. She later joined the Bill Gaither Trio, replacing Mary Ann.
He recorded "He Touched Me" in 1964. He has since written over 700 songs, most of the time with his wife Gloria.
Bill Gaither graduated in 1959 with a major in English and a minor in Music. He worked as an English teacher until 1967, when he began to work full time in Christian music.
In 1981, he formed the New Gaither Vocal Band. (Later became just the Gaither Vocal Band.) So many great voices, so many great instrumentalists, were brought to many fans of Southern Gospel Music, Contemporary Christian Music, Christian Country, Bluegrass Gospel…so many careers were born or revived through his leadership.
In 1991, the Gaither Vocal Band recorded "Homecoming" with some of gospel music's older stars. Thus, the phenomenon that is the "Gaither Homecoming" videos, concerts and books, was born. Many great gospel icons were immortalized on tape before they left on their heavenly journey.
Grammy Awards: 6 – not sure if this number is current.
GMA Dove Awards: 35+
Inducted into the Gospel Music Hall of Fame in 1983.
We could go on. But you can google him as well as well can. Do. Gaither.com
So many accolades…
In an article by Craig Harris, featured in the SGNScoops Magazine in November, 2017, Bill said :
"I'm having the most fun I've ever had in my whole life, not only on stage but coming home and eating with the sweet lady (his wife Gloria) I've lived with for more than 54 years," Gaither shares. "I'm singing with some of the greatest guys I've ever sung with. I love life.
"I encourage young artists all the time … I say, 'if the lights shine brighter on stage than they do at home, you're in bad trouble' … but these are great days."
Happy birthday Bill Gaither. We hope you have many more great days!!
SGNScoops
For more Gospel Music news, read the latest SGNScoops Magazine HERE
Download The PDF Of SGNScoops Magazine
HERE
Find SGNScoops Magazine On Facebook
HERE
Listen To The Best In Today's Gospel Music
HERE
Tags:
bill gaither
,
Bill Gaither Homecoming
,
Bill Gaither Trio
,
Dove Awards
,
Gloria Gaither
,
grammy
Posted in
announcements
,
artists
|
Comments Off

on Happy Birthday to Bill Gaither
Written by Staff on July 1, 2015 – 2:00 pm -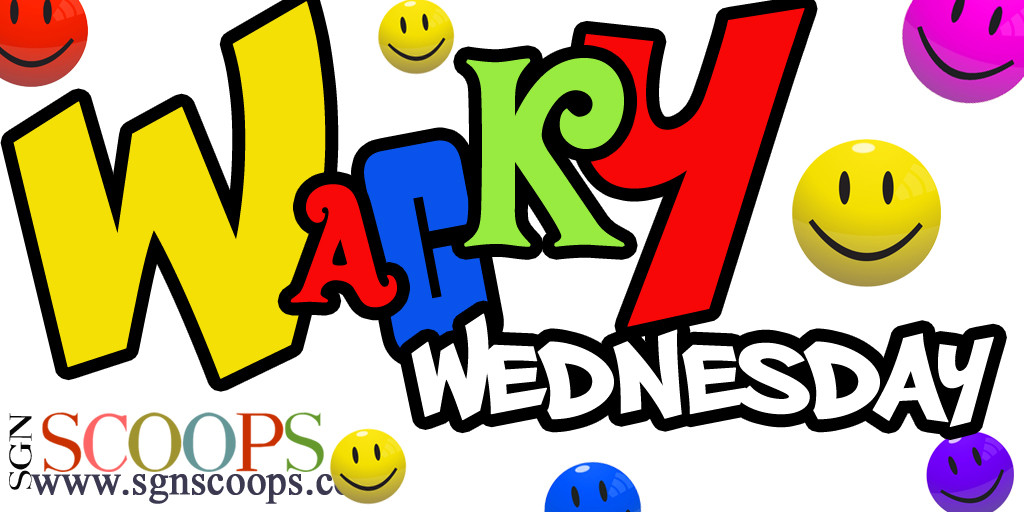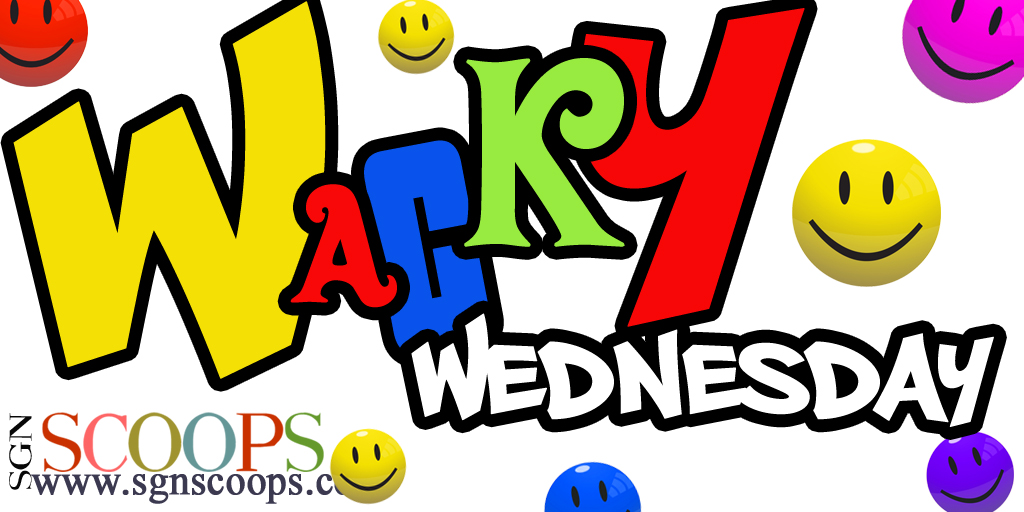 Thanks for joining us for another SGN Scoops Wacky Wednesday! Today's question for our fearless panel of artists: "What is the one album every Gospel fan should have in their collection?" As you might expect, some of the answers are a little less than scientifically proven.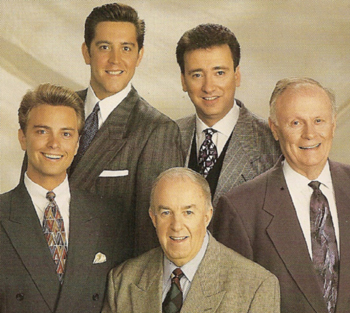 Nevertheless, SGN Scoops polled about 18 or so artists about various things and tabulated their answers. We have used this (not so great) scientific process to create today's Wacky Wednesday Top Ten. Our panel of expert artists gave us the following answers.
The artists whose albums should be owned by every Southern Gospel aficionado are the incomparable Cathedrals.
All of the Booth Brothers were united in their response, giving three votes to Live in Atlanta by the Cathedrals. Donna King says, "Anything by the Hinsons or Cathedrals (can't pick one!)" And no, Donna you didn't fail that one! Michaela Brown also voted for any of the Cathedral albums.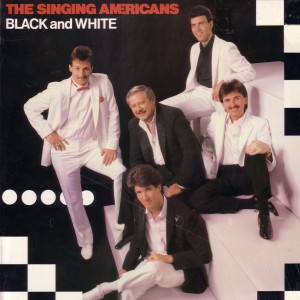 The Singing Americans, a quartet ahead of its time, and the 24-karat Gold City were tied for second place. Gary Casto, Scotty Inman and Greg Bentley chose Black and White by the Singing Americans. Chris Jenkins and Joseph Habedank put their votes in for Pillars of Faith by Gold City. David Sutton's choice is Gold City's Double Take.
In third place was Bill Gaither, with two of his groups each earning a vote. Phil Collingsworth Sr. said, "HYMN CLASSICS – THE BILL GAITHER TRIO (1990 – only Gaither Trio Album produced by Lari Goss – last Trio Album released.)"
Karen Peck's choice was, "Anything from Gaither Vocal Band!"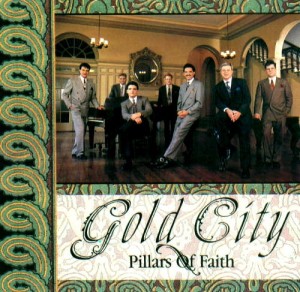 Other top picks included:
Speer Family: Heritage Series. "Little is much when God is in it! The best!" – Hannah Webb
"A Triumphant one!" – Clayton Inman
Blackwood Brothers Quartet latest project. "Our new one, Forever." – Billy Blackwood
The Talleys latest project. "This would probably be a bad time to admit that I don't listen to much music, so I'll say whatever the Talleys' newest is!" – Lauren Talley Alvey
The Three Bridges' newest album. "The latest Three Bridges album, of course!" – Shannon Smith
So now you know! There may be more than one answer that is a little suspect, but that is how we roll on the SGN Scoops Wacky Wednesday!
Thanks again to all of our participants. Be watching SGN Scoops mainpage for more Wacky Wednesdays in the weeks to come. Do you want to suggest a subject or an artist? Email us at sgnscoops@gmail.com
For more on the artists who have subjected themselves to our poll questions, visit them at their group websites:
Chris Jenkins http://kingsmenquartet.musiccitynetworks.com/
Joseph Habedank http://www.josephhabedank.com/
Clayton Inman http://www.triumphantquartet.com/
Lauren Talley Alvey http://thetalleys.com/
Phil Collingsworth Sr. http://www.thecollingsworthfamily.com/
David Sutton http://www.triumphantquartet.com/
Greg Bentley http://crossroadslabelgroup.com/
Gary Casto http://tributequartet.com/
Billy Blackwood http://www.blackwoodbrothers.com/
Shannon Smith http://threebridgesgospel.com/
Michaela Brown http://thebrownsmusic.com/
Booth Brothers http://boothbrothers.com/
Scott Inman http://www.triumphantquartet.com/
Karen Peck http://www.karenpeckandnewriver.com/
Donna King http://www.zaneanddonnaking.com/
Hannah Webb http://rickwebbfamilymusic.com/
Tags:
Bill Gaither Trio
,
Cathedrals
,
Gaither Vocal Band
,
gold city
,
hinsons
,
sgn scoops
,
Singing Americans
,
Speer Family
Posted in
announcements
,
artists
,
sgn scoops magazine
,
SGNScoops Wacky Wednesday
|
Comments Off

on SGN Scoops Wacky Wednesday Poll: What Album Should Every Gospel Fan Own?