Written by Staff on December 4, 2017 – 1:47 pm -
Chonda Pierce's Box Office Hit Celebrates Faith and Friendship Amidst Life's Challenges
NASHVILLE, Tenn.—A moving testament to the power of faith and friendship, beloved comedian Chonda Pierce's 2017 box office hit "Enough" comes home to DVD December 1. The Sony release explores Pierce's journey since the tragic loss of her husband three years ago, ultimately serving as a poignant reminder that no matter what life holds, our true identity is only found in Christ.
With more than 80 minutes of never-before-seen special features, "Enough" includes an extended conversation with Pierce and acclaimed comedian Mark Lowry, as well as segments on sisterhood and friendship, and an interview with Pierce's tourmate, singer/songwriter Karyn Williams.
The DVD will be available at Mardel Christian Bookstores and select independent Christian stores around the country, as well as at Amazon.com and ChristianBook.com. "Enough" will also be offered on-demand from ChristianCinema.com, iTunes, Google Play and Amazon Video. In addition, the DVD is set for purchase at LifeWay Christian Stores beginning January 1.
"Chonda's latest movie 'Enough' is MORE than enough," says GRAMMY® Award-winning vocalist Sandi Patty. "It is hilarious, of course. It is also so moving, inspiring and hopeful. Chonda's story has so much depth and you'll love her even more after seeing this movie."
Acclaimed actor Kevin Sorbo also says, "'Enough' was moving and entertaining, Chonda doesn't pull any punches," while his wife, author Sam Sorbo, adds, "'Enough' shows Chonda at her most real. A comic sage, combining wry humor with real-life profundity. I kinda wish she was my best friend."
Earlier this year, Fathom Events/Fuseic Entertainment premiered "Chonda Pierce: Enough" in theatres around the country for one night, garnering the highest per screen average of all nationwide theatrical releases that day. The film's debut and encore presentations were viewed on a combined total of 1,570 screens. "Enough" follows Pierce's 2015 award-winning Fathom Events/Fuseic Entertainment box office hit "Laughing in the Dark," which saw sellouts in more than 125 theatres around the country during its one-night cinema debut.
A stand-up comedian, television hostess, actress and author, Chonda Pierce has been making people laugh for more than two decades with her winning combination of fierce wit and southern charm. The Recording Industry Association of America's (RIAA) best-selling female comedian of all time, Pierce has six Platinum DVDs, three Gold DVDs and five Daytime Emmy® Award nominations to her credit and has been ranked among Pollstar's top-selling live performers.
"Chonda Pierce: Enough" will retail for $17.98. For further information, visit chondamovie.com or turningpointpr.com.
For the latest issue of SGNScoops Magazine click here.
For the latest Gospel music news click here.
For online Gospel music radio click here.
Tags:
Chonda Pierce
,
Christian Comedy
,
Humor
Posted in
announcements
,
artists
|
Comments Off

on CHONDA PIERCE – ENOUGH DEBUTS ON DVD DECEMBER
Written by SGN Scoops on September 18, 2013 – 2:40 am -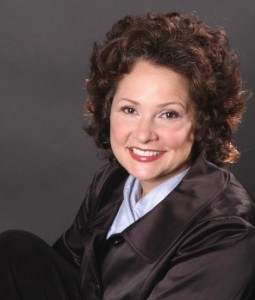 (Nashville, Tenn.) – Gaither Homecoming artist 
Allison Speer
 will record her first comedy DVD, 
WooHoo, What A Ride!, 
on Thursday, September 19, 2013
 at the River Of Life church in Smyrna, TN. Doors will open 
at 6:00
 and the taping will begin 
at 7:00 PM
.
Speer says, "Happy are the people whose God is the Lord! I have been telling funny stories about my family for 20 years. Finally, I am putting all those stories and a few new hilarious songs together for one event. Wear your jeans and come out and join me in a night of laughter and fun."
Allison married into the famous Speer Family and her husband, Brian Speer, is the son of Faye and the late Brock Speer. She is a featured performer on the world-famous Gaither Homecoming video series.
Tags:
Allison Spear
,
Christian Comedy
,
comedy
,
Southern Gospel News
Posted in
announcements
|
Comments Off

on ALLISON SPEER TO RECORD COMEDY DVD
Written by SGN Scoops on January 7, 2013 – 9:55 am -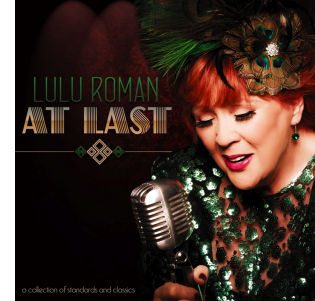 Nashville, Tenn. (January 4, 2013) – LULU ROMAN, one of Hee Haw's most iconic and memorable faces, is set to release her first-ever musical standards album titled, AT LAST.  The album is scheduled for a national sales release on January 15, via Homesick Entertainment.
The 12-track pop / jazz / country standards album is chock full of some of Roman's personal favorites including "Summertime," "Fever," "You Are So Beautiful" and "Killing Me Softly (With His Song)."
"This album was an absolute joy for me to record," notes Roman.  "We had talked about recording it for so long and now we've finally got it in the can and ready to unveil!"
Country music fans will find some familiar voices on Roman's new compilation.  The legendary Dolly Parton joins Roman on "I Will Always Love You," T. Graham Brown chimes in on "You Are So Beautiful," Linda Davis makes a guest appearance on "You Needed Me," and Georgette Jones' voice can be heard on her mother's (Tammy Wynette) original hit, "'Til I Can Make It on My Own."
On singing with Parton, Roman notes, "What can I say?  This one is 'da bomb.'  I was so honored to have my precious friend Dolly come sing with me.  It was truly one of the most awesome days of my life.  She lights up the room, spices up the atmosphere, and clears the air you breathe.  She is just as lovely as you think she is!"
Roman adds, "I'm so incredibly thankful for everyone who joined in to help me sing on this project.  And I also want to thank Larry Ferguson and Chris Barnes who produced the album.  Larry and Chris have supported me in my 'dream' to sing the standards and classics, with great enthusiasm and great belief in my ability."
At Last will be available for purchase next Tuesday, January 15 in retail stores as well as online via iTunes, Amazon.com and homesickent.com.
About Lulu Roman
Lulu Roman is an award-winning comedian and singer, best known for her comedy skits and musical performances on the hit television show, Hee Haw.  To date, Roman has recorded more than 20 albums and continues to perform at live concert venues across the nation.  Roman is a Dove Award and TV Land Award recipient and is a member of The Country Gospel Music Hall of Fame.  She has also appeared in many acting roles including Touched By Angel and Love Boat.
For additional information on Lulu Roman, visit www.luluroman.net.
At Last Track Listing:
At Last
Summertime
Get Here
Fever
You Needed Me – featuring Linda Davis
In My Life
 You Don't Know Me
'Til I Can Make It On My Own – featuring Georgette Jones
Killing Me Softly (With His Song)
You Are So Beautiful – featuring T. Graham Brown
I Will Always Love You – featuring Dolly Parton
Precious Lord, Take My Hand
Tags:
Christian Comedy
,
dolly parton
,
Hee Haw
,
Lu Lu Roman
,
Southern Gospel News
Posted in
announcements
|
Comments Off

on HEE HAW'S LULU ROMAN SET TO RELEASE AT LAST ON JANUARY 15