Written by Staff on June 23, 2020 – 8:24 am -
Right now, millions of people are longing to return to their normal, daily lives. The coronavirus pandemic has changed the way we live, the way some people think, and the way others act.
From the essential workers on the frontlines to the people who are staying safe at home, each one of us likely has a plethora of questions swirling about our minds. There are those who ask, "How can I adequately protect myself and my family?" Others want to know what they can do about their loss of income during the lockdown. Sorrowfully, thousands of families are wondering why their loved ones had to die. In such unprecedented times, we may not have all of the answers, but there is One on whom we can rely. In a world filled with questions, Jesus Christ is the answer for the world.
COVID-19 has affected the world in a way we have never seen before, causing many people to ask, "Where is God in all of this?" They continuously complain about everything from social distancing to travel restrictions, and some individuals feel as if God has abandoned them in the midst of their suffering. Some people are depressed and many have become fearful, even to the point of refraining from ordinary day-to-day activities. Others have embraced new ways of doing everyday things, opting for grocery delivery services and curbside pickup at retail stores. There are even families who have reinstated family dinners, taking advantage of extra quality time together. While some people have taken lemons and made lemonade, other people have a hard time walking into a business or doctor's office seeing people wearing masks and other personal protective equipment, as it causes their anxiety levels to escalate to the point where their body involuntarily employs the physiological response known as fight or flight. Even now, as a large percentage of the world is under quarantine or stay-at-home orders, many people seem angry, discouraged, and confused. They do not know what to make of such widespread calamity going on around them.
For centuries, people have wondered why God would allow bad things to happen to good people. Ultimately, though, bad things have only happened to one good person in the history of humanity. Jesus Christ is the only good person to walk on the face of this earth. Jesus said, "'There is only One who is good'" (Matt. 19:17 NLT). God sent His only Son, Jesus Christ, as a perfect sacrifice for the forgiveness of our sins. Romans 3:23 (NLT) says, "For everyone has sinned; we all fall short of God's glorious standard." Notice this verse does not say everyone, except for a few good people. It says everyone has sinned. Ecclesiastes 7:20 (NLT) says, "Not a single person on earth is always good and never sins." By God's standards, I am not a good person. You are not a good person. No one on earth is an inherently good person. Only through the grace of God can we become good enough to enter into God's Kingdom.
We cannot rely on our own merit to achieve salvation. Good deeds cannot save you. Having a lucrative career cannot save you. Loving your friends or family cannot save you. Going to church cannot save you. Jesus said, "'I am the way, the truth, and the life. No one can come to the Father except through me'" (John 14:6 NLT). Jesus Christ is the only way to receive the gift of eternal salvation. You do not have to live in a state of confusion any longer. Do not let the problems of the world overwhelm you. Isaiah 50:10 (NLT) says, "If you are walking in darkness, without a ray of light, trust in the Lord and rely on your God." Jesus Christ is the Light of the world, and He wants to give you the "light that leads to life," if you will put your trust in Him as your Lord and Savior (John 8:12 NLT).
Perhaps you are going through a very dark time in your life, whether due to the pandemic or other causes. You may feel as if the walls are closing in around you, and you cannot see a way to escape from your dire circumstances. Although I do not know what you are going through, I can tell you that I have experienced my own share of trials. In the fall of 2018, the doctors at Mayo Clinic showed me disheartening MRI results, which showed a possible malignant tumor the width of my entire leg. They were discussing amputation, oncology, and other terms that no one ever wants to hear. Through this physical battle, I sat on my sofa at home, with the exception of visits to the hospital, for three months straight. During this time of sitting still, I was writhing in pain so severe that it elevated my heart rate and blood pressure to life-threatening levels. My dad and I were greatly discouraged, but we put our trust in Jesus Christ. Yes, we had many questions, but we could not dwell on the uncertainties of life. We had to focus our attention on the One who gives life. I thank God every day for restoring my health. He deserves all of the glory, honor, and praise.
I want to encourage you today. You may not understand why you have to climb over mile-high mountains or forge raging rivers, but I can tell you that God will help you through this pandemic and every other difficult situation that you face. Jesus said, "'I have told you all this so that you may have peace in me. Here on earth you will have many trials and sorrows. But take heart, because I have overcome the world'" (John 16:33 NLT). No matter what, remember that Jesus Christ will walk beside you, guiding you through each rough patch. Jesus Christ loves you more than you could ever imagine. Do not lose heart; He has already overcome every problem you will ever encounter. Instead of dwelling on the many questions of life, strive to "set your minds on things above" (Col. 3:2 NIV). When you focus on Jesus Christ, the tribulations in this world will fade out of view.
Although I cannot answer the question as to when the coronavirus pandemic will end, I can tell you where to find the answers to all of the questions plaguing your mind. Psalm 119:105 (NIV) says, "Your word is a lamp for my feet, a light on my path." When we read God's Word, He will show us the answers that we need. God wants to impart His wisdom, if we take time to listen to His still, small voice. May we all have a discerning heart and a listening ear when it comes to following the Lord's leading, not just about the COVID-19 crisis, but in every aspect of our lives.
No organization, government, or religion has all of the answers. Jesus Christ is our only eternal hope. He is the Son of the only living God. Unlike this ever-changing world, He is the same yesterday, today, and forever (Heb. 13:8). He is not only the answer for today's problems, but He is the answer for all of our tomorrows. Put your trust in Jesus Christ today!
By Jennifer Campbell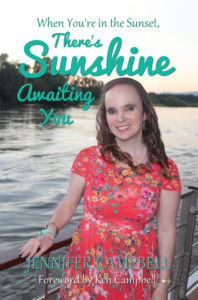 More about Jennifer Campbell:
Jennifer Campbell knows that God has a dream for her life. Whether she is on stage singing solo, singing with her dad as a duet, speaking at churches and other locations around the globe, or teaching English Language Arts at Suwannee Middle School, she knows God will always guide her footsteps in everything she does. She is grateful for the talents God has given her and she strives to use them for His glory every single day. God has blessed her with the ability to play the piano and drums. She has served as a Group Leader for Women of Faith as well.
Jennifer is a prolific writer, penning songs, writing an inspirational blog, and serving as a Feature Writer for SGN Scoops Digital Magazine, the first all digital Southern Gospel music magazine. She has written for SGN Scoops for over 20 years, including features on The Brooklyn Tabernacle Choir, Bill Gaither, Janet Paschal, Goodman Revival, Karen Peck and New River, The Whisnants, Canton Junction, The Hoppers, and many others. She was also honored to be able to write special tributes to Lari Goss and LaBreeska Hemphill.
Jennifer recently published her first book, an inspirational autobiography titled, When You're in the Sunset, There's Sunshine Awaiting You, which she hopes will inspire others through its message of hope. You can read a complimentary chapter by clicking this link, and you can also purchase a copy on Amazon. Already working on her second book, it is her prayer that God will give her the opportunity to publish many more books in His timing.
In addition, she has a food and travel blog at www.jennifersjourneys.net, where she featured William Jack Degel of Uncle Jack's Steakhouse and the Food Network show Restaurant Stakeout. Jennifer would love to have her own food and travel show one day.
(Excerpt from Jennifer Campbell's biography: http://www.jennifercampbell.net/biography.htm )
Did you know that you can receive the printed, full-color version of SGNScoops Magazine by subscription? Find out more 
HERE
.
Find SGNScoops Magazine On Facebook 
HERE.
You can download the latest edition of SGNScoops Magazine 
HERE.
Read the latest edition of SGNScoops Magazine online
HERE.
Listen To Today's Gospel Music
HERE
Tags:
Answers
,
Christian interest
,
COVID-19
,
Faith
,
Jennifer Campbell
,
Jesus
Posted in
Christian interest
,
sgn scoops magazine
|
Comments Off

on Jennifer Campbell: The Answer for the World
Written by Staff on May 30, 2019 – 8:05 pm -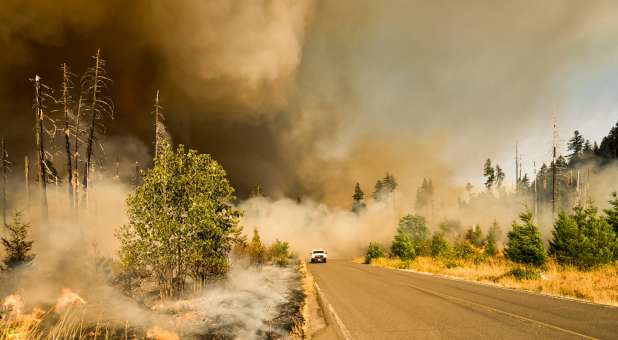 (Photo by Marcus Kauffman on Unsplash)Thursday, May 30, 2019, Charisma News reported (from Standing With Isreal):
Fires devastate Israel as over 3500 evacuate
Israel needs your prayers—and help. Almost overnight, wildfires broke out, scorching acres and burning dozens of houses, including entirely destroying a whole community. Over 3500 people have been evacuated as Israel braces for more. So far.
Israel is considering declaring a national emergency due to fear of the spreading of existing and igniting of new fires. Temperatures are expected to reach a sweltering 110 F in areas between Jerusalem and Tel Aviv. The Dead Sea and Jordan Valley are expected to see even higher temperatures, as much as 118 F at the lowest place on earth.
Parallel to this, on Thursday, Prime Minister Benjamin Netanyahu instructed the Foreign Ministry to reach out to nearby countries for "immediate" help to put out the hundreds of fires that were ravaging the country. In response, the Foreign Ministry said Italy, Greece, Cyprus and Croatia were sending help, but the aircraft and their teams would only be able to depart for Israel on Friday, leaving Israel still vulnerable as the temperatures climb and the potential for more fires is expected to continue.
For the rest of the story, click here
Jonathan Feldstein was born and educated in the U.S. and immigrated to Israel in 2004. He is married and the father of six. He is president of RunforZion.com. Throughout his life and career, he has been blessed by the calling to fellowship with Christian supporters of Israel and shares experiences of living as an Orthodox Jew in Israel. He writes a regular column for Standing With Israel at charismanews.comand other prominent web sites. He can be reached at firstpersonisrael@gmail.com.
Tags:
Christian interest
,
Faith
,
firefight
,
Israel
Posted in
announcements
,
Christian interest
|
Comments Off

on Israel on Fire
Written by Scoops Staff on December 14, 2010 – 3:07 pm -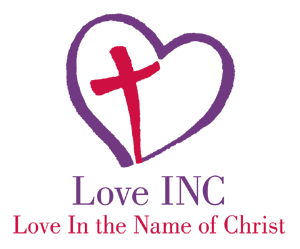 Dec. 14, 2010 /Christian Newswire/ — As Christians around the world celebrate the miracle of the birth of the Christ child this December, one Christian non-profit is hoping for a Christmas miracle of its own. This December may very well mark the closing of the Love INC headquarters, which assists communities that want to mobilize their local churches to help the poor, if it does not receive immediate funding from its Christian constituents. While the Minneapolis-based Love INC headquarters has supported its 157 affiliates in communities in 30 states across America to meet more than one million needs in 2010, the potential of the movement that is meeting the needs of neighbors will be lost.
The organization needs to raise $1 million by the end of the year due to unprecedented growth which includes the opening of 17 new affiliates. Unfortunately, donor support has not kept pace with demand.
Love INC's mission is to mobilize the church to transform lives and communities in the name of Christ. The organization works across denominational lines to serve the poor in areas of food, clothing, shelter, life skills, health care and family support services. Love INC is unique in its approach in that it strives to bring the poor out of poverty through caring relationships that transform lives in the name of Christ.
"These unprecedented economic times have created an influx of people who are struggling. They are the new poor and they need the help," said Robert Odom, president of Love INC. "We need Christians to step in and give generously so that we can help meet the needs of the poor in communities across the United States."
Love INC was spun off from World Vision in 2003 and has been a separate nonprofit based in Minneapolis since that time. Each Love INC affiliate is its own 501c3 and is self-funded. Love INC's headquarters starts new affiliates and provides affiliate support, training and program best practices throughout the life of the affiliate. It relies primarily on individual givers to meet its annual budget of $1.6 million.
Founded in 1977, Love In the Name of Christ brings churches together across denominational lines to help the poor with immediate needs such as food and clothing, to longer-term responses such as transitional housing programs, health care and life skills training. Love INC meets more than one million needs each year through 157 affiliates in 30 states, representing a network of more than 9,000 churches, 7,000 community-based organizations, and 300,000 volunteers working to serve the poor. For more information visit www.loveinc.org or call 1-800-777-5277.
Tags:
Christian interest
,
love inc
,
non-profit
Posted in
Christian interest
|
Comments Off

on The Tragedy of Lost Potential: Love INC Headquarters Still Awaiting Christmas Blessings
Written by Scoops Staff on May 15, 2010 – 2:45 pm -
(Nashville, TN) – As Facebook and MySpace continue to vie for the number one and number two positions as the top social networking sites on the web, a newcomer to the social network crowd has quietly combined the best features of both Facebook and MySpace as well as incorporating Twitter applications. But MyBLAB.com has an even greater mission in mind than becoming a social networking empire.
"Honestly, MyBLAB.com started out as a social networking site to compete with Facebook and MySpace," says co-founder Chris Burkhart. "But I really began to become convicted by God to make it into a worldwide community for Christians. I didn't want to just add more 'noise' to the internet. I wanted the network to bring something positive into people's lives. I grew up in the church as a preacher's kid and I had the strong desire to create a worldwide community for believers to interact with each other, encourage each other and just 'have church' online."
MyBLAB.com (acronym for "Be Linked as Believers") is a non-apologetic, targeted community structured to bring Christians and organizational ministries from every denomination and every part of the world together online. Burkhart spent over three years and literally hundreds of thousands of lines of code to develop a site that has all the functionality of the most popular social networks, yet offers a safe and contained environment for people who profess the Christian faith.
"MyBLAB.com doesn't have all the unnecessary clutter in it," Burkhart explains. "We wanted to make the content all about the users – the community. Other networks are secular meeting places, but we wanted MyBLAB.com to be a safer place."
So are non-Christians barred from the site? Absolutely not, says Burkhart. Like a church, his vision is for MyBLAB to become a community where people who are interested in the Christian faith can come and find answers to their spiritual questions. Ultimately, Burkhart sees the site becoming a valuable resource to connect people with churches in their area or Christian-based organizations that can help them with both their spiritual and practical needs such as dealing with addictions, pregnancy care, or other problems they may be facing.
Burkhart says the applications in MyBLAB.com are fast, scalable, reliable, and feature-rich. Because the site is new, joining MyBLAB.com now allows individuals or organizations to grab simple and personalized URLs, something almost impossible to do at this juncture with any other social networking site. Plus, music lovers and video fanatics can load their profiles with great Christian music and videos. Christian artists can promote and share their music by uploading songs to their profile page. And like other social networks, MyBLAB.com is completely free to use.

"The vision for MyBLAB.com is to form a community of believers across the globe, encouraging one another in their journeys of faith," says Burkhart. "I can't think of a better way to use the internet than that."
Tags:
Christian interest
,
myblab.com
,
social networking
Posted in
Christian interest
|
Comments Off

on New Christian Social Website Combines Facebook and MySpace Applications all in one Network
Written by Scoops Staff on April 27, 2010 – 11:49 am -
Thelma Wells, a prominent international speaker and author, a wife, mother, grandmother, and great-grandmother. As a student at North Texas State University in Denton, Texas (now the University of North Texas), she was a member of the first group of girls to integrate the school's dormitories. She earned her Bachelor's degree there and eventually received a Master's of Ministry from Master's International School of Divinity in Evansville, Indiana. In 2002, she became the school's first African American female professor.
In 1980, Wells became the first African American woman in the South to organize her own international speaking and consulting corporation. Her natural talent for public speaking and storytelling attracted the attention of the Women of Faith Tour, and in 1996 she became the first African American core speaker for the organization. She has authored several books, including "God Is Not Through With Me Yet" and "What These Girls Knew –How Girls Back Then Talk To Us TODAY". She serves as the president of The Daughters of Zion Leadership Mentoring Program, an organization she founded in 2000 (another first for an African American woman). Through this ministry, "Mama T," as she is affectionately called, has mentored over 100 spiritual daughters. Wells also received an Honorary Doctorate of Divinity from Saint Thomas Christian College, Jacksonville, Florida in 2006. www.ThelmaWells.com
+++++++++++++++
Contact:
Sue Ann O'Neal Bev Henry Vikki Wells
sueann@celebratesunday.org bhenry@travelnetworkgroup.com vikkiwells@thelmawells.com
417-587-3192 714-442-9931
Tags:
branson
,
Christian interest
,
thelma wells
Posted in
Christian interest
|
Comments Off

on THELMA WELLS "READY TO WIN CONFERENCE & EXCURSION", BRANSON, MISSOURI
Written by Scoops Staff on April 22, 2010 – 11:43 am -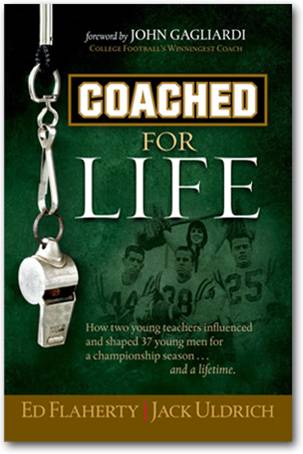 What is the legacy of a great coach? When the players of the Great Falls Central Mustangs arrived for the first day of practice in the fall of 1962, they had their sights set on the unlikely goal of the state championship. But what their coaches delivered was far more lasting than a championship ring.
Coached for Life, by Ed Flaherty and Jack Uldrich, is the true account of how two high school football coaches, Bill Mehrens and John McMahon, molded an undistinguished group of young men into state champions. The book includes a dramatic 40 year retrospect from the players themselves (including Flaherty, a former team captain) describing how the principles instilled in them during the 1962 season continued to shape their lives in positive ways long after they left the football field.
Watch the Coached for Life book trailer!
Coached for Life author Ed Flaherty shares about what makes a great teacher:
Q:  What separates the good coaches and teachers from the great ones?
A: Being a great coach is not merely about understanding the fundamentals of the game or possessing the will to win. The achievements on the field of play and even the ability to coach aren't what ultimately determine a coach's success. It is their ability to love. Simply put, the best coaches and teachers love their students. That love—not the quest for a winning record—is the motivating factor behind every lesson in discipline, responsibility, perseverance, accuracy, and community. This is a heritage that has been handed down through generations of coaches and players. Coach Mehrens and Coach McMahon passed these lessons to every player they ever coached—including the 37 members of the 1962 Great Falls Central Mustangs. True to their heritage, the 1962 Mustangs have kept up the tradition, whether as fathers, coaches, teachers, military officers, or business leaders.
Q: Though the word "coach" is usually associated with athletics, the principles your coaches taught you, and that you have shared in the book, are much bigger than a football game. In your mind, who else fulfills the role of a coach?
A:  The role of a coach is to shape character, to help people realize every bit of their potential. There are so many relationships that involve an aspect of coaching. If you are in a leadership position, you are—or rather, you should be—a coach. Parents, teachers, business owners, managers, supervisors, ministers, and counselors are all coaches.
Q:  How have the lessons from your coaches most shaped your life and career?
A:  Of all the lessons Coach Mehrens and Coach McMahon taught me, the one that has borne the most obvious fruit is the idea of setting goals and making a plan to meet them. As an entrepreneur, I have started or purchased three-dozen companies in my career. The combined annual sales from those companies approach one billion dollars. Each of these successes is the result of incremental goals I have set for myself—the first two being to work for myself and care for my family, then to make enough money to give back to my church and community. This lesson is one that I have passed on to countless employees, and it has also enabled some meaningful charity work. My coaches demonstrated that my life could make a difference in the lives of others.
Tags:
books
,
Christian interest
Posted in
Christian interest
|
Comments Off

on May 2-8 is Teacher's Appreciation Week! – Coached For Life
Written by Scoops Staff on April 8, 2010 – 1:32 pm -
One Mom's Experience with Sensory Integration Dysfunction
By Jennifer Shaw
April is National Autism Awareness Month.  Sensory Integration Dysfunction is closely associated with autism in that many autistic children have some form of SID.  To date, the medical community is unclear of the exact connection.  SID is also often misdiagnosed as ADD or ADHD.  The following is an editorial from singer/speaker Jennifer Shaw:

I was the mother of two beautiful girls and was thrilled to add a son to our family.  After a difficult and dangerous pregnancy, we were especially thankful that our baby boy, who we named Toby, was born healthy.  He seemed to be a very unhappy baby compared to our girls, but we hoped he would grow out of it.
The first indication that something was out of the ordinary was when we could not get him to eat any food.  I nursed him without a problem, but when we introduced baby foods, it was a daily struggle that we lost.  We also noticed that he never babbled or made any sounds and he rarely smiled.  Eventually it was clear that he was very speech-delayed, but because he had suffered from repeat ear infections which caused clinical deafness during his first year, we attributed a lot of his mood to pain and hoped that when his hearing improved, his speech would come along.  After surgery on his ears, his hearing did get better and his infections went away, but he still did not make any sounds.
During Toby's second year, my father was dying of ALS and that took much of our emotional energy.  But Toby's behavior was becoming more and more extreme.  He wouldn't touch anything or play, he did not want to be touched, and he was terrified of being messy or being anywhere near things like grass or sand.  A drop of water on his clothing would make him scream.  It became really frightening and we did not know how to help him. 
When Toby turned two, we started him at a therapy school for speech delay.  There was an occupational therapist on staff and she was the first to diagnose Toby with Sensory Integration Dysfunction (also known as Sensory Processing Disorder).  Toby's brain was not interpreting sensory input correctly. People with this disorder can suffer in a variety of ways, but in Toby's case, he was extremely hyper-sensitive to touch of any kind.  Food in his mouth, clothes on his skin, crumbs on his hands were all completely intolerable to him — he thought they were actually hurting him.
Toby began play-based occupational therapy, speech therapy, some physical therapy (because he didn't touch things or play and had poor balance, his muscles were very weak), and food therapy. Within two months my son who had previously uttered no sounds said, "I love you, Mom."  Within a year, Toby's progress was nothing short of miraculous.  He is now five and was discharged from all private therapies a year ago.  He never had to have any medications or drug therapies.  Although he still has some minor sensory issues, he has learned to cope with those challenges and he is now considered a typical child.

I am a songwriter and recording artist, not a doctor or therapist, but we learned a lot of things in our journey with SID that I share with people who suspect this condition in their own children. There is so much hope if you know where to look, and although Toby's outcome is not typical, there is help for every child with this diagnosis. So here's my advice:

Do not ignore the signs even if you don't know what they mean.  This is by no means a comprehensive list, but some of the symptoms of SID are speech delay, poor coordination, poor balance, avoiding touch or seeking touch in extreme ways (running into walls or falling down on purpose, running into people), extremely picky eating or extremely messy eating, irritability or a "difficult" personality.  SID is often misdiagnosed, especially in older children, as ADD or ADHD.
Do not wait, even when your pediatrician tells you to. After everything we went through with Toby, my pediatrician (whom I love and respect) told me that she gave me the wrong advice by advising me to wait for Toby to catch up.  This is what most doctors are taught, and while it is probably true for many problems, SID is not one of them.  Treatment is so much more effective before the age of three that you cannot afford to waste time.  If you suspect something, trust your instincts and get your child tested by an occupational therapist. If they say there's nothing to worry about, fine, but if not, you have not wasted valuable time that your child needs for therapy.
Get educated. Find out all you can and do everything in your power to help your child on a daily basis at home.  We used to laugh about "our life as therapy" as we tried to integrate all Toby's therapies into everything we did.  An excellent book on this topic is The Out of Sync Child by Carol Stock Kranowitz.
Get help. There is a federal program for developmentally-delayed children from age 0-3 available in every state.  It goes by many different names – ours was called "Help Me Grow".  They will do testing and help get your child into therapy programs, most of which are free if you qualify. Toby's therapy program literally changed his life and ours.  You can call the special needs department at your local school district and they should be able to tell you who operates the program in your area.  After the age of three, help is available through your local school district. Take advantage of any therapy coverage on your insurance plan.  Talk to your therapists about what you can do at home, watch the therapy whenever possible, and ask a lot of questions.  We were able to overcome a lot of Toby's food issues only because we learned techniques from our therapists.
Re-define baby steps. This is not a quick fix.  For example, Toby was literally afraid of food. We were not usually able to get him to stay in the same room with us while we ate.  And sitting down and eating a meal was out of the question.  So first, we worked on getting him to be with us in the room at meal times, eventually coaxed him to sit at the table, then got him to allow us to put food on the plate, then he learned to touch the food with a fork, then he touched it to his tongue but didn't eat it, etc.  It was a long, frustrating process, but my son eats a healthy diet now and the simplicity of a family meal has become a true blessing in our lives.
Get support. SID can be very lonely and frightening.  Our church was an amazing support to us and truly held us together at times.  I met so many parents of special needs children at the school and it helped us realize we weren't alone.  They were also a wonderful resource of ideas as we all talked about what was working or not working for our children.
Don't give up. SID can be overwhelming and confusing.  It can be hard to navigate the system.  Every therapy will not work for every child and you will need to be careful and wise about your choices.  Take comfort in knowing that there is help and things can improve.  You are your child's best advocate.
SID makes family life difficult, and it can be very hard to watch your child struggle.  But there is hope and help, making positive results very possible.  With persistence, we can help our children cope with their world and enjoy their lives, as we enjoy the blessing that they are in ours.
###
For more information on Jennifer Shaw, visit www.JenniferShaw.com.

Jennifer's first radio single from her new CD, LOVE BROKE THROUGH, has already topped the national worship charts. Jennifer has been interviewed on several national television shows as well as radio stations across the country.
Schedule an interview with Jennifer today!
Call toll free 888-253-3622
Gina@AdamsPRGroup.com
We have a few review and giveaway copies of her new CD still available!
Tags:
artists
,
autism
,
Christian interest
,
family
,
guest contributer
Posted in
Christian interest
|
Comments Off

on A New Normal
Written by Scoops Staff on February 17, 2010 – 10:08 am -
The film, which chronicles Arthur Blessitt's amazing journey of
nearly 40,000 miles and 40 years, will now be available on DVD.
A remarkable story of survival, perseverance, and unquenchable spiritual passion. — Variety

You will be inspired by Arthur Blessitt's life and encouraged in your faith. — Joel Osteen
NASHVILLE, TN – Gener8Xion Entertainment's feature documentary film "The Cross – The Arthur Blessitt Story" will be released at retail nationwide on DVD February 16, 2010.
For centuries, our world has faced raging wars, religious conflict, extreme poverty and disease. For the past four decades, one man has defied these odds to bring a message of hope to millions in the most challenging way possible.
Arthur Blessitt is one of the most unique individuals to walk the face of the Earth.  In fact, he is the only individual to ever literally walk the face of the Earth.  Inducted into the Guinness Book of World Records for the "World's Longest Walk," Arthur spent forty years walking through every continent, territory, nation and island group on the planet.
"Some people laugh when they see me carrying the cross down the street," Arthur explains in the opening of the film.  "They yell out, 'Hey, you're a nut!'" To which he jovially responds, "At least I'm screwed on the right bolt!"
Along the way he's survived war zones, firing squads, beatings, blazing deserts and deadly jungles.  Yet perhaps even more amazing than the 38,102 miles he's tread, is the completely unquantifiable number of people that have been the focus of his journey along the way. He's met with kings, presidents and peasants, been greeted by hundreds of thousands in jammed packed squares and walked deserted highways.  It's safe to say that Arthur has met more people from different cultures than anyone in history; and in all probability has met more people, period, than anyone who has ever lived.
Director Matthew Crouch recognized Arthur's amazing story and wanted to share it with the world through this critically acclaimed motion picture, which enjoyed a national theatrical release.
"I wanted to explore exactly what it is that drives a man like this," says director Matthew Crouch, who also produces the film along with Laurie Crouch, Richard J. Cook and Stephan Blinn. "The guy's in the Guinness Book of World Records!  Is he just a nut?  A crazed fanatic?  Or something else?  Maybe some Old Testament prophet come back to walk the Earth!"
In a time where defeat, tragedy and impossibilities seem to lurk around every corner, we are offered a story of perseverance and hope from a man that has touched so many lives by staying true to his mission to bring a message of hope and peace to the world.  From Hell's Angels to hippies, the Pope to the PLO, Arthur Blessitt has touched millions of lives around the world for over four decades through rough terrain, exploding violence and seemingly hopeless conditions, all with a smile on his face and peace in his heart…oh, and all while carrying a 12 foot cross.
"All too often religion has caused the cross to become a symbol of conflict around the world," says Arthur, "but it's part of my life's mission and hopefully the mission of this film to reinterpret the meaning of the cross for people so they can see that the cross is not something that's against them, it's the ultimate symbol that says God loves you no matter what."
Putting the miles and years of dedication aside, Arthur has touched our hearts with the genuine nature of his mission. In a world where highly respected dignitaries and officials struggle with international relations every day, one man on a humble mission was able to cross political, social, cultural and language barriers successfully.
With "The Cross – The Arthur Blessitt Story" now available on DVD, you can take home the story that has inspired the world.

Tags:
Christian interest
,
entertainment
Posted in
christian entertainment
|
Comments Off

on "The Cross – The Arthur Blessitt Story" DVD release
Written by Scoops Staff on February 12, 2010 – 7:47 am -
Top Student-Nominated Teachers From Five Counties Receive Recognition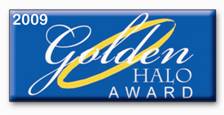 (Fort Myers , Fla.) The Christian Chamber of Southwest Florida, Inc. invites the public to join them as they honor nominees and finalists in Christian education at the Fourth Annual Golden Halo Award Dinner on Saturday, March 13, 2010 from 6:00 PM to 9:00 PM at Grace Community Center in N. Fort Myers , Fla.   Tickets are $35 per person, $65 for a couple, and $25 per student (high school and under) and are available online at http://hischamber.org/GoldenHalo.aspx or by calling the Christian Chamber of Southwest Florida during regular business hours at 239-481-1411.
Ten finalists, selected from over 100 nominees in the five-county region (Lee, Collier, Charlotte , Glades, and Hendry) will be honored and the overall winner announced live during the banquet. Teachers chosen as top ten finalists receive two free tickets to the Golden Halo banquet and a gift basket from various Christian Chamber members and merchants. The winner also receives a custom diamond pin created by Southwest Florida 's Diamond District.
The evening is being chaired by Vikki Luft of Compass Construction and Sue Fowler of Elegant Affairs Event Planning and will be emceed by Patrick Nolan, Evening News Anchor from Fox 4 TV (WFTX).  Entertainment will be provided by Grace Church in addition to a Silent Auction prior to dinner.  Sponsors include Fox 4, Lee Sar, Gravity Benefits, CoolAir Conditioning, Inc., Rice Contracting Enterprises, Inc., J.L. Wallace, Inc., Evangelical Christian School , Compass Construction, Saks and Messmer Florist.  Additional sponsorship opportunities are still available including limited advertising space on a 12 month calendar that will give given to all attendees at the Golden Halo Award Dinner.
Sierra Minott, Miss Florida 2008 and fourth runner-up in the Miss America 2009 Pageant, will be the featured speaker.  She will talk about the importance of Christian education to help develop students' own uniquely valuable talents, passions and abilities.  Minott is pursuing a Bachelor of Science degree in Psychology, with a Minor in Musical Theatre at Palm Beach Atlantic University in West Palm Beach , Fla.
In 2006, the Christian Chamber of Southwest Florida began the first-in-the-nation recognition of outstanding teachers in Christian private schools.  Since then, over 300 teachers have been nominated by their students based on qualities their teacher possess that make them a role model, and how the teacher has enhanced the students education and faith.
"The Golden Halo recognition program began when the Christian Chamber realized that educators throughout the country are being honored in our public school system, while private Christian school teachers were often forgotten.  We are proud of every teacher who is nominated and pleased to support the education our Christian teachers provide.  We hope more individuals throughout the U.S. will join us in paying tribute to all the teachers in private Christian education for their investment in our children's lives," says Jeanne Sweeney, President / CEO of the Christian Chamber of Southwest Florida, Inc.
For more info rmation contact the Christian Chamber office at 239-481-1411, visit their website at www.HisChamber.org or via email at christianchamber@embarqmail.com.
Tags:
awards
,
Christian interest
,
golden halo
Posted in
awards
|
Comments Off

on 4th Annual Christian Chamber Golden Halo Awards on March 13 Honors Outstanding Christian Teachers