Written by scoopsnews on July 9, 2017 – 5:16 pm -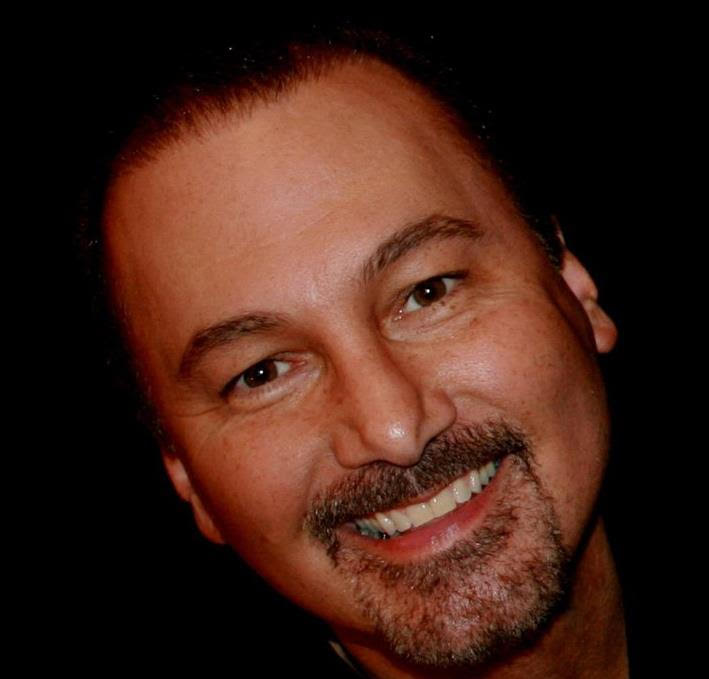 Debra Perry & Jaidyn's Call is thrilled to announce the additional of a pianist to their ministry! Tim Armour is no stranger to gospel music. He began studying piano at the age of nine. He was saved in revival at age 10, and began serving as church organist at 11. Tim has served as pianist, organist and vocalist at several churches, including 10 years as pianist at Free Chapel Worship Center in Gainesville, Georgia under Pastor Jentezen Franklin, and later as Music and Worship Pastor at Riverbend Baptist Church, also in Gainesville, for 10 years. He also began touring as vocalist and pianist at age 17, with several Southern Gospel groups, such as The Chapeleers, The Mulls, The Seekers, and most recently with CS&K, winners of the 2010 NQC talent search. He is also a member of Voices of Worship, appearing as a regular in Nancy Harmon's Jesus Connection television programs. "I have been lifelong friends with The Perry family, and this transition has been years in the making", Armour states. "I'm looking forward to continue to share The Gospel with my great friends, Debra Perry and Jaidyn's Call! We all share a kindred spirit, a passion for Christ, and a heart to see the lost saved, and to be an encouragement to others".
Tags:
Debra Perry & Jaidyn's Call
,
Tim Armour
Posted in
announcements
|
Comments Off

on Debra Perry & Jaidyn's Call Adds Tim Armour as Pianist.
Written by scoopsnews on January 7, 2016 – 12:07 pm -
A Very Perry Night will take place  this coming Saturday night at the First Baptist Church in Canton, Ga!  Two sisters reunite as Debra Perry & Jaidyn's Call and Libbi Perry Stuffle  and The Perry's get together.  One night only and you don't want to miss it.
There will be great singing and maybe even stories told by Libbi Perry Stuffle & Debra Perry Reed! Don't Miss "a Very Perry Night "!
For ticket info: click HERE
Tags:
Debra Perry & Jaidyn's Call
,
Debra Perry-Reed
,
Jaiden's Call
,
the perrys
Posted in
announcements
,
artists
|
Comments Off

on A Very Perry Night!
Written by SGN Scoops on September 17, 2012 – 7:53 am -
{EHA-Nashville, TN} Debra Perry & Jaidyns Call of Dahlonega, GA was featured on the main stage of the National Quartet Convention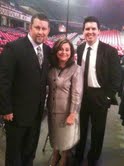 this past week as part of the Regional Artist Showcase selection. Debra was part of the multi-award-winning family, the Perry's; and she reunites with siblings, Libbi Perry-Stuffle and Randy Perry, each year for the Gold Rush Days & Gospel Gold Jubilee in their hometown of Dahlonega, GA. Debra's husband, Christopher Reed, has also been involved in the music ministry for many years with groups; such as, the Toney Brothers and Blackwood Legacy. Chris and Debra added Grant Gibson to the group last year. He is from Jasper, AL and is a graduate of Liberty University with a Bachelors Degree in Communications. Their latest project, Circumstances, is another example of many years of dedication paying off with a broadening fan-base. The group runs their own business, Gold Rush Recording Studio,and Chris produces their projects. More info: Debra Perry & Jaidyns Call (706)-265-8433 www.jaidynscall.com
Tags:
Blackwood legacy
,
Debra Perry & Jaidyn's Call
,
eha-nashville
,
national Quartet Convention
,
Southern Gospel News
,
toney brothers
Posted in
announcements
|
Comments Off

on Debra Perry & Jaidyns Call Performs on NQC Main Stage
Written by SGN Scoops on March 14, 2012 – 4:20 am -
{EHA-Nashville, TN} Jaidyn's Call announces that the group has changed their name to "Debra Perry & Jaidyn's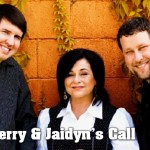 Call." Debra Perry sang for 18 years with her multi-award-winning family, the Perry's; and she reunites with siblings Libbi Perry-Stuffle and Randy Perry each year for the Gold Rush Days & Gospel Gold Jubilee in their hometown of Dahlonega, GA. Debra's husband, Christopher Reed, has also been involved in the music ministry for many years with groups; such as, the Toney Brothers and Blackwood Legacy.Their latest project, "Blessing in Disguise," is another example of many years of dedication paying off with a broadening fan-base. The project has been positively embraced and other recording artists continue to use Gold Rush Recording Studio for their projects. For product info/scheduling/bookings: Debra Perry & Jaidyn's Call (706)-265-8433 Mention this EHA press release and receive 10% off your next recording project at Gold Rush. www.jaidynscall.com www.EHA-Nashville.com
Tags:
Blackwood legacy
,
Debra Perry & Jaidyn's Call
,
eha-nashville
,
Southern Gospel News
,
the perrys
,
toney brothers
Posted in
announcements
|
Comments Off

on Jaidyn's Call Changes Name to Debra Perry & Jaidyn's Call