Written by SGN Scoops Staff on October 21, 2014 – 11:12 pm -
First 25 Fans to Purchase Physical CD Today, Get A Free Gift
The Larry Stephenson Band is proud to announce today's new release of PULL YOUR SAVIOR IN on Whysper Dream Music. The album is available for digital sale at iTunes, Amazon,and CD Baby. Physical copies include a special Bonus Track and can be purchased at larrystephensonband.com. In honor of the band's 25th Anniversary, the first 25 fans to purchase the album today at the band's website will receive a special gift.
"The title song, Pull Your Savior In, is distinctly Bluegrass with a gospel message. Fast and foot tapping arrangement with Mandolin and Banjo accents. A river of country influence runs in Come To Jesus Moment, asking for forgiveness and atonement, all self-inflicted. Overall the selections are traditional in feel and intention, a celebration marked by classic gospel blessings," said Digital Journal in a recent album review.
PULL YOUR SAVIOR IN was produced by Ben Surratt and Larry Stephenson and includes the talents of Larry Stephenson, Kenny Ingram, Colby Laney, Danny Stewart with special guests Jimmy Fortune, Aubrey Haynie, David Parmley, and Dale Perry.
Gospel, Bluegrass, and Country music fans will certainly enjoy the songs written by Donna Ulisse & Rick Stanley, Larry Stephenson and more, plus traditional favorites by the Louvin Brothers, Earl Scruggs, and Randall Hylton.
Tags:
bluegrass
,
Earl Scruggs
,
Larry Stephenson Band
,
Pull Your Savior In
,
Southern Gospel News
Posted in
announcements
|
Comments Off

on Larry Stephenson Band Celebrates 25th Anniversary with New Album, Pull Your Savior In
Written by SGN Scoops Staff on July 23, 2013 – 1:02 pm -
Nashville, TN – StowTown Records has released, today, the ten-song collection Old Soul by Wayne Haun. Drawing from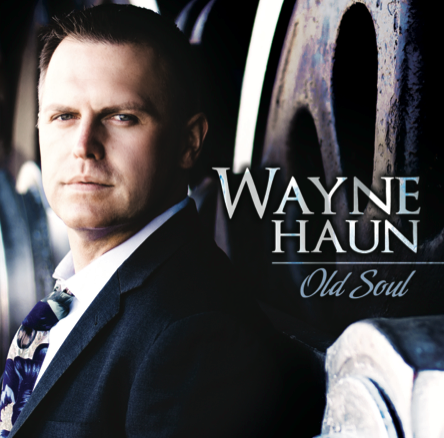 renowned influences such as Frank Sinatra, Nina Simone, Dean Martin, Barbra Streisand and more, Haun takes the listener on a musical journey to a "time gone by."
For years, the multi-awarded Wayne Haun has been known throughout the music industry as the "go-to" producer for exquisite orchestrations. Working with a variety of accomplished artists – The Perrys, Jessica Simpson, Ernie Haase & Signature Sound, Celine Dion, Jason Crabb, Earl Scruggs and countless others – he is known as "the genius" and has enough awards and nominations to prove it. Now, Haun, let's the world in on another one of his many talents, as a top-notch "crooner."
Wayne Haun comments: "I listened to every genre of music when I was growing up. From Bluegrass to Gospel, Broadway to Jazz, all those influences shaped the musician I am today. When I was introduced to Broadway, Jazz and Big Band – all the amazing and lush instrumentation – I knew I wanted to write, to orchestrate, to create those sounds and I was determined to learn how!"
Containing eight classic tunes, and two brand-new compositions, Old Soul is a musical feast for the ear. With songs like "Give Me The Simple Life," "Are You Havin' Any Fun" (duet with Ernie Haase), "The Sweetest Sounds," "Bye, Bye Baby" and "Here You Come Again" (made popular by Dolly Parton) like you've never heard it before, this is a must-have for any music lover.
Tags:
Celine Dion
,
Earl Scruggs
,
Ernie Haase & Signature Sound
,
gospel music
,
Jason Crabb
,
Jessica Simpson
,
the perrys
,
Wayne Haun
Posted in
announcements
|
Comments Off

on WAYNE HAUN'S OLD SOUL AVAILABLE TODAY
Written by SGN Scoops Staff on May 14, 2013 – 3:19 pm -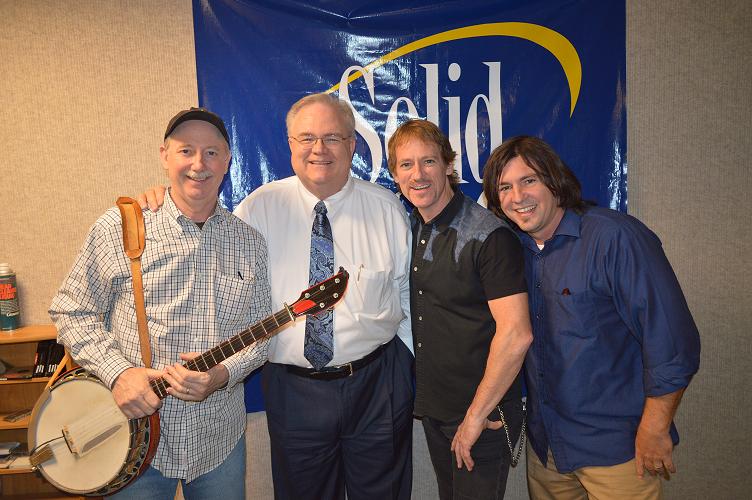 Franklin, TN (Mansion Entertainment)– Popular Bluegrass Gospel radio host Les Butler will be featuring Brad Davis on an upcoming episode of Front Porch Fellowship. Brad's guest appearance on the popular nationally syndicated show will air on Saturday and Sunday, May 18th & 19th, at 2 PM CST. The topic of discussions will cover Brad Davis' debut BlueGrass Valley Record release of the, 'Walk On Faith' project, which will be available on May 21st,2013 via all major digital outlets nationwide. The debut radio single from the project, "Road To Emmaus", is currently climbing Bluegrass charts across the country. Listeners can catch Front Porch Fellowship in almost 200 markets across the nation or tune in online at SolidGospel.com.
Brad Davis is a successful singer, songwriter, musician and GRAMMY winning producer. His career has covered several genre's of music and his credits include work with Willie Nelson, Sheryl Crow, Earl Scruggs, Emmy Lou Harris, Pam Tillis, Marty Stuart, Dwight Yokam, Travis Tritt, Merle Haggard, Johnny Cash, Billy Bob Thornton and many others. Brad is also known for creating the guitar technique, 'Double-Down-Up', and his video demonstrations have garnered millions of YouTube views. For more information regarding Brad Davis or his new project, visit BlueGrassValleyRecords.com, MansionMusicOnline.com or BradDavisMusic.com.
Tags:
Billy bob Thornton
,
bluegrass
,
Brad Davis
,
Dwight Yokam
,
Earl Scruggs
,
Emmy Lou Harris
,
Front Porch Fellowship
,
illie Nelson
,
Johnny Cash
,
Les Butler
,
Marty Stuart
,
Merle Haggard
,
Pam Tillis
,
Sheryl Crow
,
Southern Gospel News
,
Travis Tritt
Posted in
announcements
|
Comments Off

on Front Porch Fellowship Features Brad Davis