Written by SGN Scoops Staff on September 27, 2012 – 3:31 pm -
NASHVILLE, TN- Creative Vision Entertainment was launched earlier this week by music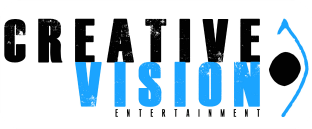 industry veteran, April Potter Holleman. The Hendersonville, TN based business is located just
outside of Nashville and specializes in tour booking, artist management and song publishing.
American Idol finalist, Phil Stacey; CCM frontrunner, FFH; popular Christian vocal group, the
Ball Brothers; singer, songwriter and speaker, John Lemonis; family favorites, the Browders and
debut INSPO group, Crosby Lane are already working with the multi-faceted company.
"Performing and ministering at around 200 different events a year means I need an experienced
booking agent who knows how to get the job done! April and CVE not only get the job done,
but understand the unique dynamic of working with churches and ministry events. April's
professionalism, work ethic and passion for Christ makes her a perfect fit for my team. In the
short amount of time I've already partnered with CVE, the dedication and personal attention is
unparalleled and I am excited where God is taking this team!," commented Phil Stacey
Daniel Ball of the Ball Brothers continued, "We are ecstatic about the opportunity to work with
April and CVE. Not only does she have a heart for the ministry, she has the experience and
work ethic to get things done. As we continue to grow, God brought the right person along at the
right time to facilitate that growth."
Creative Vision Entertainment has a passion to expand music to new areas and levels with a
cutting edge, out-side-of-the-box marketing approach. April Potter Holleman founder/president
graduated from the University of North Alabama with a Bachelor of Science in Music combined
with a Concentration in Commercial Music (Music Business). April has worked in the music
industry for over 16 years. She formally owned her own booking agency, April Potter Agency
from 2002-2006 and has worked eight years as an agent with the Harper Agency. Along with
booking, April has worked in management, consulting, radio promotions and most recently
publishing. She has been married to Greg Holleman for 11 years and together they have one
adopted daughter from Guatemala, Hannah Chloe, age 5.
For more information on Creative Vision Entertainment or to inquire about one of their
artists, call 615-479-0954, email april@creativevisionentertainment.com or log on to
www.creativevisionentertainment.com.
Tags:
April Potter Holleman
,
Ball Brothers
,
Browders
,
Christian News
,
Crosby Lane
,
FFH
,
John Lemonis
,
Phil Stacey
,
Southern Gospel News
Posted in
announcements
|
Comments Off

on APRIL POTTER HOLLEMAN LAUNCHES CREATIVE VISION ENTERTAINMENT
Written by SGN Scoops Staff on March 11, 2012 – 6:12 pm -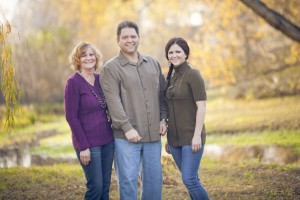 (PASADENA, TX) – The Harris Family is celebrating the release of a brand new album. Created to Worship is the 5thstudio recording from this Texas based family group, who traveled to South Carolina to work with their trusted friend and long-time music producer, Art Bain, who says, "As a producer, working with the Harris Family is PURE JOY! These folks truly have an understanding of what music is supposed to sound like . . . they are expert at harmony and great arrangements."
Group members Sue Harris and Kristen Harris Johnson penned six of the twelve songs on this recording. Other songs include one cover song, originally recorded in 2001 by the then popular Contemporary Christian group FFH, as well as five songs written by some of the most respected writers in Christian music today. The title for the project was taken from a song written by Chris Allman, I Was Created to Worship the Lord, which happens to be the group's first radio single from the project. That song, being distributed through Radioactive Airplay, scored the number 1 spot on the Radio Music Week Top 100 Southern Gospel Music Chart in it's first week. Charles Brady, President and Founder of Caraway Media Group, the parent company of Radioactive Airplay says, "Radio loves the Harris Family and this newest Harris Family project is already encouraging radio listeners around the world. Incredible songwriting, wonderful musical arrangements and beautiful family harmony all come together with a passion for worship that really sets this project apart!"
In addition to writing and selecting songs with a solid lyrical content, this group is careful to make sure the style and arrangements of their songs are fresh and modern. "We have learned the importance of connecting with our audience when we are in a church service or concert event," states Sue Harris of the group. "We do not want to simply perform. We want to engage our audience to worship with us. We want to sing songs that relate to them and reach them right where they are in life. God has placed us in the middle of a very diverse group of people. Not only do we sing in small churches where most everyone is already a Christian, but we also do concerts and lead worship in large churches and prisons." Roger Harris adds, "I believe this project is our best mix of songs to date. These songs have ministered to me personally, and I hope they will minister to all ages young, old and in between." Kristen Harris Johnson concludes, "The diversity of the songs on this project definitely match the diversity of our audience, yet they all share the same theme: Worship! Jesus Christ is truly the name above every name, and we hope these songs reflect that truth and bring glory to Him alone."
The Harris Family consists of Roger and Sue Harris, and their daughter, Kristen. They make their home in Pasadena, Texas and have been singing Southern Gospel music since 2003. For additional information about The Harris Family, you may visit their website: www.harrisfamilymusic.com, or call their ministry office at (713) 301-8963. Follow them on Facebook at www.facebook.com/harrisfamilymusic.
Tags:
Created to Worship
,
Faith
,
FFH
,
Harris Family
,
praise and worship
,
Radioactive Airplay
,
southern gospel
,
Southern Gospel News
,
Texas
Posted in
announcements
|
Comments Off

on A New Album, Along With a New Radio Single from The Harris Family