Written by scoopsnews on June 19, 2016 – 4:46 am -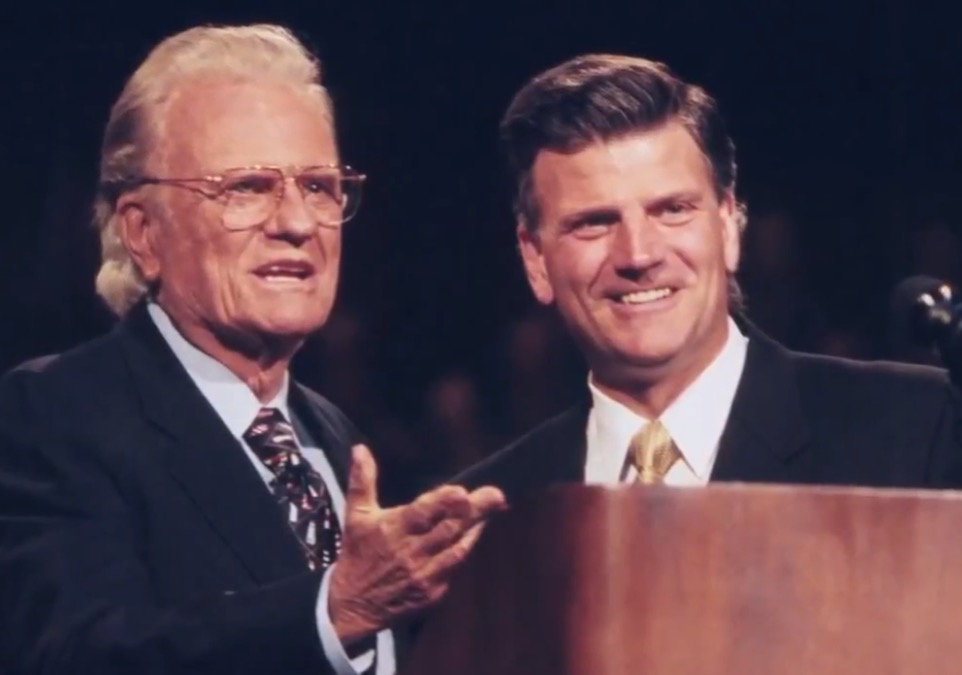 Happy Father's Day ! Rev. Franklin Graham talks about being the son of Billy Graham in this video.
Watch Below:
Tags:
Billy Graham.
,
Franklin Graham
Posted in
announcements
|
Comments Off

on Rev. Franklin Graham Talks about His Father, Billy Graham
Written by SGN Scoops on September 20, 2011 – 10:53 am -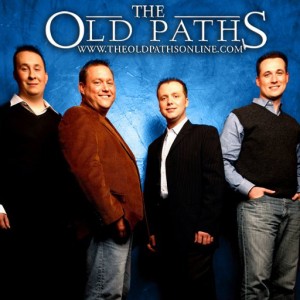 Atlanta, GA (Sept 19, 2011) – This September, the 2011 Fall Bible Conference will begin with the sounds of popular Southern Gospel quartet, The Old Paths. The Old Paths are scheduled to perform on Thursday evening, September 22, 2011, following a banquet at First Baptist Church Atlanta, hosted by Dr Charles Stanley. They will perform again on Friday afternoon, September 23, 2011. These performances will be recorded to be aired on the program at a later date. This exciting conference is sponsored by Dr Jerry Vines, of Jerry Vines Ministries & Rodney Brooks with the First Atlanta Worship Choir & Orchestra. Featured speakers include: David Allen, Adam Dooley, Franklin Graham, Junior Hill, Phil Hoskins, Paige Patterson, & Herb Reavis Jr. The list of music guests also includes Daniel Crews.
 
The Old Paths are no stranger to the Charles Stanley program, or the Fall Bible Conference having performed at both in the recent past. The Conference will be held at First Baptist Church Atlanta, on September 22-23, 2011. It will begin with the banquet on Thursday at 4:30pm, & will continue through Friday evening.
 
For more information about the 2011 Fall Bible Conference, or to register for this fantastic event, visit www.jerryvines.com .
 
For more information about The Old Paths, visit them online at www.theoldpathsonline.com
Tags:
Adam Dooley
,
Daniel Crews
,
David Allen
,
Dr. Charles Stanley
,
Dr. Jerry Vines
,
Fall Bible Conference
,
First Baptist Church Atlanta
,
Franklin Graham
,
Herb Reavis Jr
,
Jerry Vines Ministries
,
Paige Patterson
,
Phil Hoskins
,
Rodney Brooks
,
Southern Gospel News
Posted in
gospel events
|
Comments Off

on The Old Paths to perform at 2011 Fall Bible Conference
Written by Rhonda on November 29, 2010 – 2:46 pm -
CHARLOTTE, N.C., Nov. 29, 2010 /Christian Newswire/ — The next television special from the Billy Graham Evangelistic Association (BGEA), which begins airing Nov. 29 online and on national Christian networks, focuses on "The Greatest Journey," a discipleship Bible study program from BGEA and Samaritan's Purse. The program teaches children all over the world who have received shoe box gifts from Operation Christmas Child more about beginning a relationship with Jesus Christ.
"Samaritan's Purse and the BGEA have teamed up to create 'The Greatest Journey', a 12-session Bible study program for children after they receive their [Operation Christmas Child] gift," said Franklin Graham, president and CEO of BGEA and Samaritan's Purse, in the program. "A lot of folks are getting involved in this project, and we're excited."
In the program, viewers will follow Christian recording artists Matthew West and BarlowGirl to Colombia and Belize, respectively, on distributions of shoe box gifts for needy children. Showing that the impact of Operation Christmas Child doesn't end with a shoe box, the program explains how "The Greatest Journey" is working now to help children understand what it means to follow Jesus.
"I've had the chance to see first-hand the type of impact Operation Christmas Child can make, not only in the lives of the children who are receiving those gifts but in the lives of the people who are back home packing those shoe boxes," says Matthew West in the program. "Watching 'The Greatest Journey' begin in these children's lives is something I'll take with me everywhere I go."
Viewers will see students from Riga, Latvia's first graduating class of "The Greatest Journey" discipleship program, where Franklin Graham personally congratulated the students. After completion of the program, children received a certificate and their own copy of the New Testament translated into their native language. The graduation ceremony also presented an opportunity for many parents to hear the Gospel.
"One of the great benefits of Operation Christmas Child and 'The Greatest Journey' is the children who receive the boxes," said Graham. "But, it's [also] the parents. Many of these parents are not believers."
The program also includes a powerful segment on Haiti, which is still recovering from the earthquake in January as well as the recent outbreak of cholera. Many Haitian churches have invited Franklin Graham to hold a Festival in the country in January 2011. One local pastor, Vladimir Dorsainvil, who lost his wife and daughter in the earthquake, is helping with Festival preparation, as well as Operation Christmas Child distributions and "The Greatest Journey" program.
"Christmas in Haiti this year is going to be pretty tough. This country is still struggling, even though there have been some great things that have happened this past year," notes Graham in the special. "We want to do everything we can to not only help the people of Haiti, but to reach them with the Gospel of Jesus Christ."
The Billy Graham Evangelistic Association deployed its Rapid Response Team, alongside Samaritan's Purse, shortly after the tragic earthquake, and it has maintained its presence in the country since. In addition, BGEA is currently making preparations for its My Hope evangelism project to take place in July 2011.
The television program also features the world premiere of the music video for BarlowGirl's new song "Hallelujah (Light Has Come)," produced by the Billy Graham Evangelistic Association. To watch the program online or to find dates, times and networks for television airings, please visit www.billygraham.tv.
About Operation Christmas Child
Operation Christmas Child is a kids-helping-kids project of Samaritan's Purse that uses simple gift-filled shoe boxes to let hurting children know that they are loved and not forgotten. Each year, thousands of volunteers pack shoe boxes with toys, school supplies, necessity items and handwritten notes of encouragement, which are hand-delivered to millions of children around the world suffering from natural disaster, war, terrorism, disease, poverty and famine. Since 1993, OCC has hand-delivered shoe box gifts to more than 77 million hurting children in more than 130 countries.
About BGEA
BGEA proclaims the Gospel of the Lord Jesus Christ throughout the world by every effective means available. From its headquarters in Charlotte, N.C., BGEA directs a wide range of domestic and international evangelism ministries, including: large-scale Festivals led by evangelists Franklin Graham and Will Graham; Dare to Be a Daniel, a youth evangelism training project; My Hope World Evangelism Through Television; the Billy Graham Rapid Response Team, offering the hope of Jesus Christ in the midst of tragedy; and many others through print, television, telephone, radio and the Internet. For more information, please visit www.billygraham.org.
Christian Newswire
Tags:
Billy Graham Evangelistic Association
,
Billy Graham.
,
Franklin Graham
,
Operation Christmas Child
,
Samaritan's Purse
Posted in
Christian interest
|
Comments Off

on Next Billy Graham TV Special Takes Viewers on 'The Greatest Journey'