Written by scoopsnews on February 11, 2016 – 3:24 am -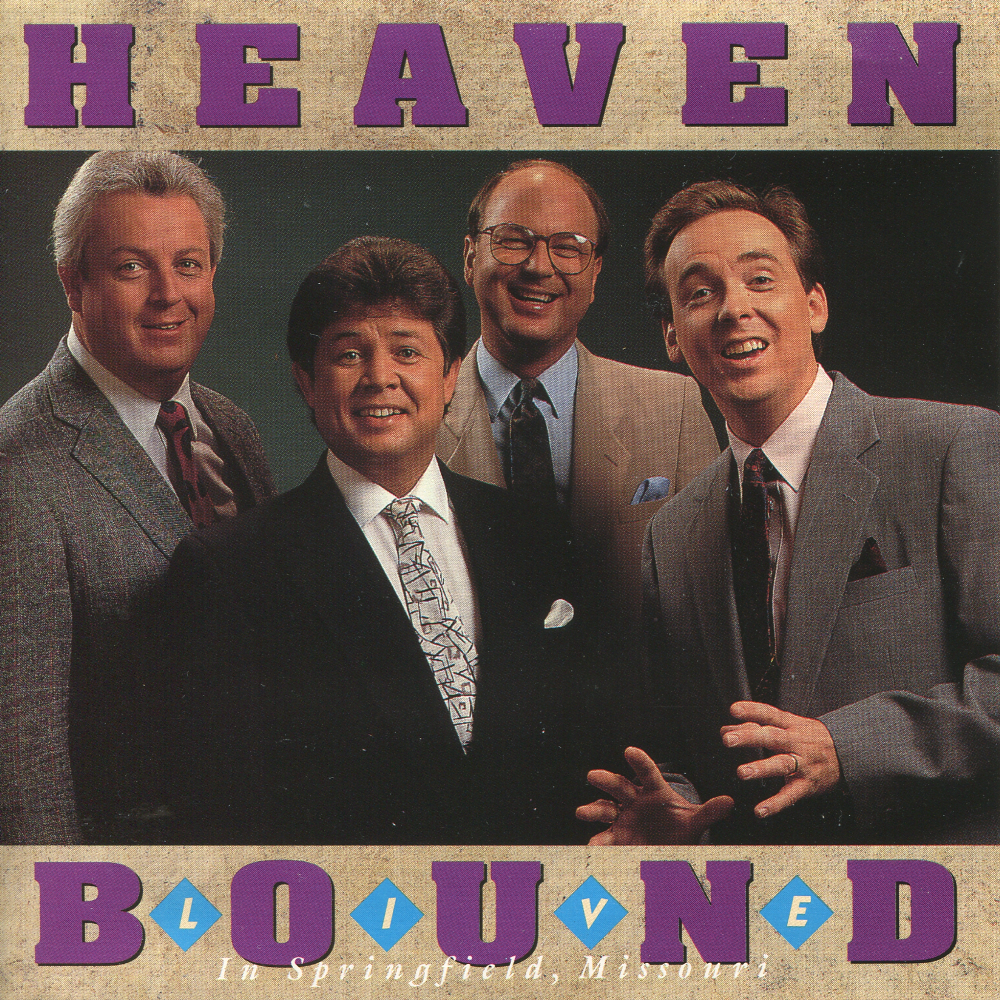 It's Throwback Thursday here at Sgn Scoops! We pulled out this old album. Any of you remember these guys?
This album consisted of the following songs.
1991 Live In Springfield, Missouri (Riversong Records/C02659): Looking For The Lights Of That City; I Know My God Can Do It; Sweet Is Thy Spirit; When Jesus Reached Down; It's The King; Oh What A Glorious Day; I Am With You Always; The Victory's Already Been Won. (Rick Busby, Lawrence Taylor, Jeff Gibson, Ken Eubanks).
Watch this video of When Jesus Reached down by HeavenBound….
Tags:
heaven bound
Posted in
announcements
|
Comments Off

on Throwback Thursday
Written by Staff on May 29, 2014 – 9:00 am -
The North Louisiana Quartet Convention, nestled in beautiful North Louisiana and as some would say "Duck Dynasty Country," started with a vision from Brother David Estep. He envisioned an annual event where groups would gather and sing Southern Gospel music lifting up the name of Jesus. Since then, his vision has become reality as groups gather every year, this year making six consecutive years, becoming an event that groups look forward to with anticipation.
The Convention has been held at First Baptist Church of Swartz in Swartz,
Louisiana, since 2009. FBC of Swartz has been the kind lenders of their facility since the event began. The NLQC starts on Friday night at 6:00 pm, then after all groups are finished performing they go into the reception hall to eat food that has been prepared by many church members. Brother David's father and mother and David's wife Carol Estep contribute much to the preparation of the food. On Saturday, the groups sing again at 2:00 pm. Following this, groups go to the reception hall for the largest meal of the event, Louisiana cuisine; usually Red Beans and Rice prepared by David's parents, Chicken and Sausage Gumbo prepared by Mr. Al Drummond, and Crawfish. As some Louisianan's would say "bon appetite" meaning "I wish you a hearty appetite".
The convention ends with a grand finale on Saturday evening. The groups wait anxiously knowing this will be their last set of the event. This year's groups were Heaven Bound from Sikes, La., The Camerons from Sumrall, Misissippi, The Riders from Lumberton, Ms.- theridersministries.com, Majesty III from Crossett, Arkansas – majestyIII.com, Southern Revelation from Monroe, La.- southernrevelationgospel.com, Sanctuary Quartet from Delhi, La.- sanctuaryquartet.com, Brothers In Christ from Monroe, La.- bncministries.com, Chronicle from Holden, La.-chroniclegospelgroup.com and host group New Liberty Quartet from Swartz, La.- newlibertyquartet.com.
The groups display their product, giving listeners an opportunity to purchase their music if so desired. David Estep, Bass Singer for host group "New Liberty Quartet" and the originator of NLQC loves this event and desires for it to be the best that it can be. He will listen to demos and consider new groups for this event. For group consideration, please contact David Estep (318) 366-5252. There are no admission fees to the event, thanks to many sponsors who contribute. A love offering is taken.
Article written by Missy Kinchen of Chronicle
Tags:
Brothers In Christ
,
Chronicle
,
David Estep
,
heaven bound
,
Majesty III
,
Missy Kinchen
,
New Liberty Quartet
,
North Louisiana Quartet Convention
,
Sanctuary Quartet
,
Southern Revelation
,
The Camerons
,
The Riders
Posted in
concert reviews
|
Comments Off

on North Louisiana Quartet Convention
Written by SGN Scoops on July 13, 2011 – 1:35 pm -
Introducing the exciting sounds and beautiful harmony of the Rick Busby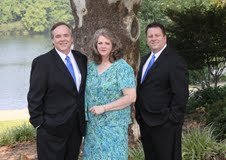 Trio. Rick Busby; the five-time nominated Favorite First Tenor for the Singing News Fan Awards (1986-1990), Dove Award nominee for Male Vocalist of the Year(1987), and Gospel Music Hall of Fame inductee (1999) for his vocal contribution while with The Florida Boys Quartet from Pensacola, Florida.
 
While Rick was the first tenor with The Florida Boys they achieved three #1 songs, "When He Was On The Cross I Was On His Mind," "I Lean on You, Lord,"  "Paid In Full," and five other Top Ten Songs. The Florida Boys' "When He Was On The Cross I Was On His Mind" was also awarded "Song of the Year" in 1986 and 1987, and Top 20 Song of the Century. In 1988 Rick then joined forces with Heaven Bound. While Rick was their First Tenor, Heaven Bound achieved two #1 songs; "Can the World See Jesus in Me" and "It's the King" along with four other songs in the Top Ten Chart for the Singing News Magazine.
 
Joining Rick is his beautiful wife Cyndi Busby who sings alto. Cyndi who has been married to Rick since January of 1990 has one of the most unique and talented alto voices in the industry. Rick and Cyndi have been singing together for the past 11 years in evangelism and local church work.
 
Rick and Cyndi have joined their superb talents, and extensive experience with the fantastic, soaring vocals of baritone/music minister Mike Manning, of Metter, Georgia. Together they have created a unique sound, and ministry of song and encouragement for the Body of Christ. As of this press release, they are currently in the process of selecting new material for their upcoming debut album. Their ministry is available for concerts, church events, and singing conventions of any size and venue.
They can be reached at 912-347-2502 or 706-833-5906.
Tags:
Cyndi Busby
,
Dove Awards
,
Gospel Music Hall of Fame
,
heaven bound
,
Mike Manning
,
Rick Busby
,
Rick Busby Trio
,
singing news fan awards
,
The Florida boys Quartet
Posted in
announcements
|
Comments Off

on Rick Busby Forms Trio