Written by Staff on November 24, 2016 – 4:00 pm -
TOGETHER AGAIN AFTER TEN YEARS
In 2005 four young men got together to form a gospel quartet called Crystal River.  All four had been friends and were from the Knoxville area. Zackery McGill formed the group and joining him was Jeremy Lile, Dusty Barrett and Jeff Snyder. David Hoskins a DJ at a Knoxville radio station help the guys get started.  Later they signed with the Becky Simmons Agency and recorded several of Glenn Bates songs.
During the time they were singing, Jeff Snyder left the group to sing with The Greens and later Mike Bowling Family. Chris Whitaker, who had sung with Won by One, replaced Jeff. Jeremy Lile left the group to become the bass singer for Brian Free and Assurance. The group remained a trio for the remainder of the time. They also brought Michael Howard aboard to play the piano for the group. Zack, Dusty, Chris and Michael remain with the group until they disband with the final concert at Sunrise Baptist Church in Lawrenceville, GA.
Ten years from the beginning they are all back for one weekend for a three day concert reunion. Welcome back, Crystal River!
DECEMBER 2
–
7:00 PM
– SOLID ROCK BAPTIST CHURCH, 2327 OLD GREENBRIER HWY., GREENBRIER, TN.
DECEMBER 3
–
6:00 PM
– ATLANTA STREET BAPTIST CHURCH, 340 S. ATLANTA STREET, ROSWELL, BA
DECEMBER 4
–
6:30 PM
– RIDGEVIEW BAPTIST CHURCH, 6125 LACY ROAD, KNOXVILLE, TN.
Tags:
CHRIS WHITAKER.
,
Crystal River
,
Dusty Barrett
,
Jeff Snyder
,
Jeremy Lile
,
Michael Howard
,
ZACHERY MCGULL
Posted in
announcements
,
artists
|
Comments Off

on CRYSTAL RIVER REUNION
Written by Rhonda on October 20, 2010 – 1:53 pm -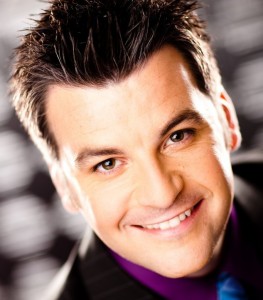 Johnson City, TN – Talented vocalist, Jeff Snyder, who has served as tenor for The Greenes, for the past few years, has announced plans to retire from the road. Over the past four years as time permitted, Jeff has been an agent for a Tri-Cities, TN, area based insurance company. Jeff plans to continue this work and also focus on a new ministry with his wife, Melissa, focusing on mission work.
The couple's plans include a short term missions trip, slated for the summer of 2011, to Kenya, Africa where Melissa, who is a pediatric physician, will do a rotation at Tenwek Hospital. Jeff will work in areas of evangelism and support various needs for the missionaries, hospital and local churches. Jeff states, "Melissa and I both have felt God leading us to do missions work, and we feel God's timing for us to do this is now.  I will always cherish my time with The Greenes, and take with me many fond memories of life on the road with Tony, TaRanda, Belle, Josie and John!" Jeff also asks for prayer for he and Melissa as they make this transition into this new chapter of their lives.
Notes of encouragement to Jeff and Melissa may be sent to jeffgsnyder@gmail.com.
Tags:
Jeff Snyder
,
Melissa Snyder
,
The Greenes
Posted in
announcements
|
Comments Off

on Jeff Snyder Announces Plans For Future