Written by SGN Scoops Staff on May 14, 2013 – 9:56 am -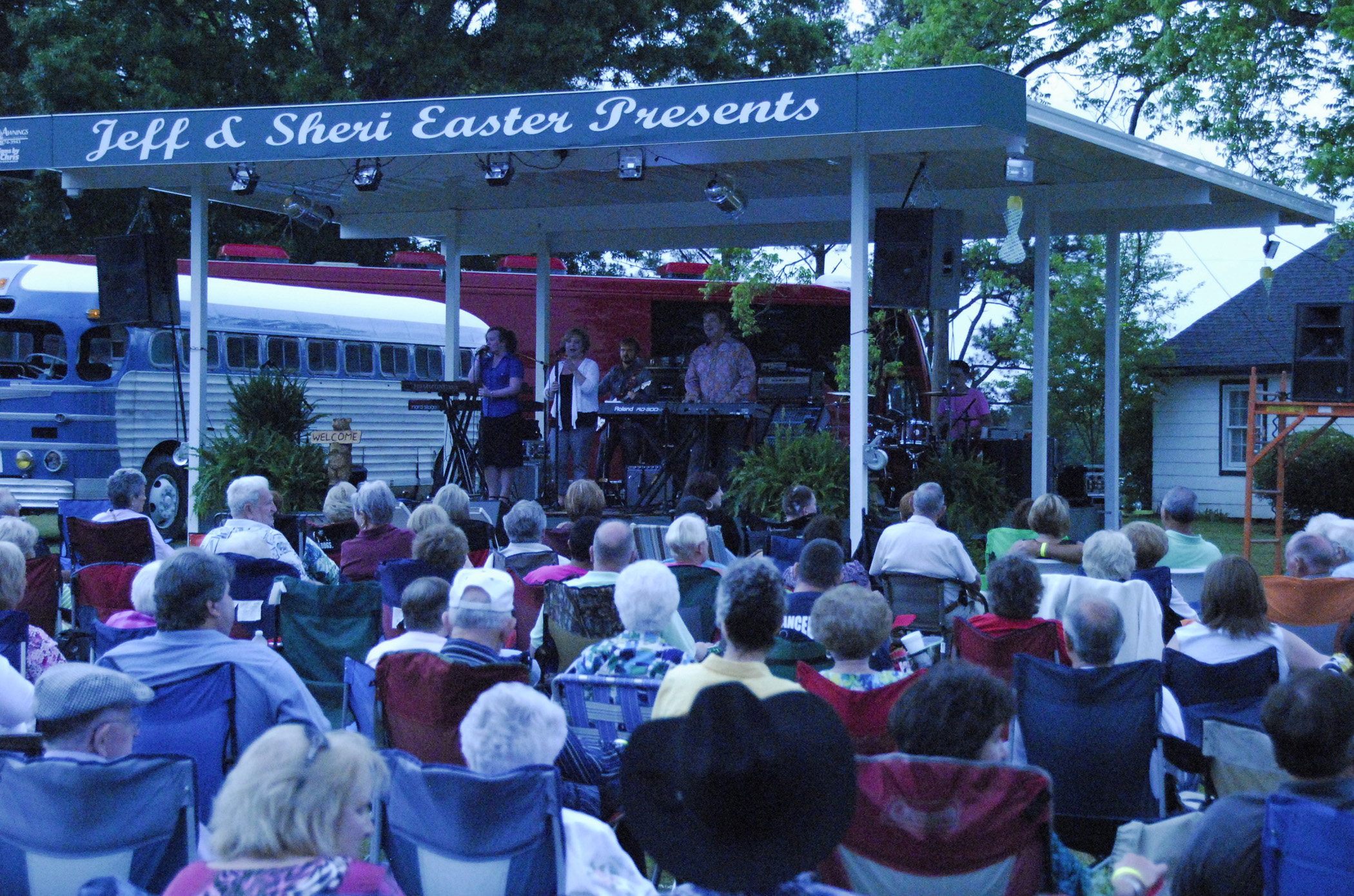 "Jeff & Sheri Easter rock," exclaimed Mallory Shires, age 8. Shires and her sister Alyssa along with other youth at the event actually joined Jeff & Sheri to sing "Sitting on Top of the World."
The Lewis Family Homeplace teamed with hundreds of fans each night for the Jeff & Sheri Easter Homecoming in Lincolnton, Ga.
Carl and Ruby Johnson of Augusta, Ga. attended all three days of the 5th annual Mother's Day event.
"It's been awesome," she said. "Jeff & Sheri are so great and I just loved Lynda Randle and Little Roy."
Fans traveled from throughout the country to gather at the historic site honoring the legacy of America's First Family of Bluegrass Gospel music.
"It was a wonderful celebration of the Creator of the universe in praise of our Savior who continues to love and watch over us," said Carolyn White of Charlotte, NC.
Lynda Randle, Little Roy Lewis and Lizzy Long Show, Karen Peck & New River, Lewis Tradition and Jason Crabb joined Jeff & Sheri Easter as they raised several thousand dollars for the Lewis Family Homeplace Restoration Fund.
"God brought some wonderful performers to share His message and His hope through their talents with all our friends who gathered at the homeplace," said Jeff Easter.
In addition to the evening concerts Sheri hosted a women's brunch featuring her personal devotion on peace on Saturday morning.
"I think it gave me a better understanding of what peace is really all about even in the troubled times and how you don't need to worry your life away," said Lisa Lane of Brunswick, Ga.
On Saturday, nearly 30 contestants performed contemporary, Southern, country and bluegrass gospel for a talent contest to win 10 hours of studio time produced by Jeff Easter. Three independent judges including the current Miss Macon, Georgia, decided the winner from among the performers.
The Griggs of Stanley, N.C. featuring Pete Grigg, Terry Grigg, Wayne Billings, Arnold Clayton and Zolia Clayton won the contest.
On Saturday night, Jason Crabb brought tremendous excitement to the homeplace with his upbeat and Spirit-filled show. Fans of all ages lined up to spend a few minutes with him after his performance.
"We've had a great time here every night," said Deeann Bailey of Simpsonville, S.C.
As an added bonus James Easter of the Easter Brothers preached a Sunday morning worship service for attendees
featuring music by Jeff & Sheri, James and special musical guest Randall Franks, "Officer Randy Goode," from TV's "In the Heat of the Night."
Two of the newest additions to the homeplace are a 1948 GMC Silverside bus under restoration similar to the first Lewis Family bus and for the convenience of attendees – new bathrooms.
"This year's event was in God's hands as he kept the rain in the area from the event and as He sent so many of his saints to help us prepare and volunteer as we welcomed those who came to support what we are doing at the homeplace," Sheri said. "Hundreds walked through the home seeing the rooms where the Lewis Family grew up, the exhibits on their career and their experience of living here in Lincolnton."
According to Sheri, plans are already underway for next year's event.
"We are growing and pray that every year as we gather here, folks will only find greater blessings by making this event part of their annual plans," she said.
Tags:
"Little" Roy Lewis
,
Easter Brothers
,
Jason Crabb
,
Karen Peck & New River
,
Lewis Tradition
,
LYNDA RANDLE
,
Officer Randy Goode
,
Soutehrn Gospel Concert
,
Southern Gospel News
Posted in
announcements
|
Comments Off

on Fans flock to Lincolnton for Jeff & Sheri Easter's Homecoming
Written by SGN Scoops Staff on April 21, 2013 – 6:53 pm -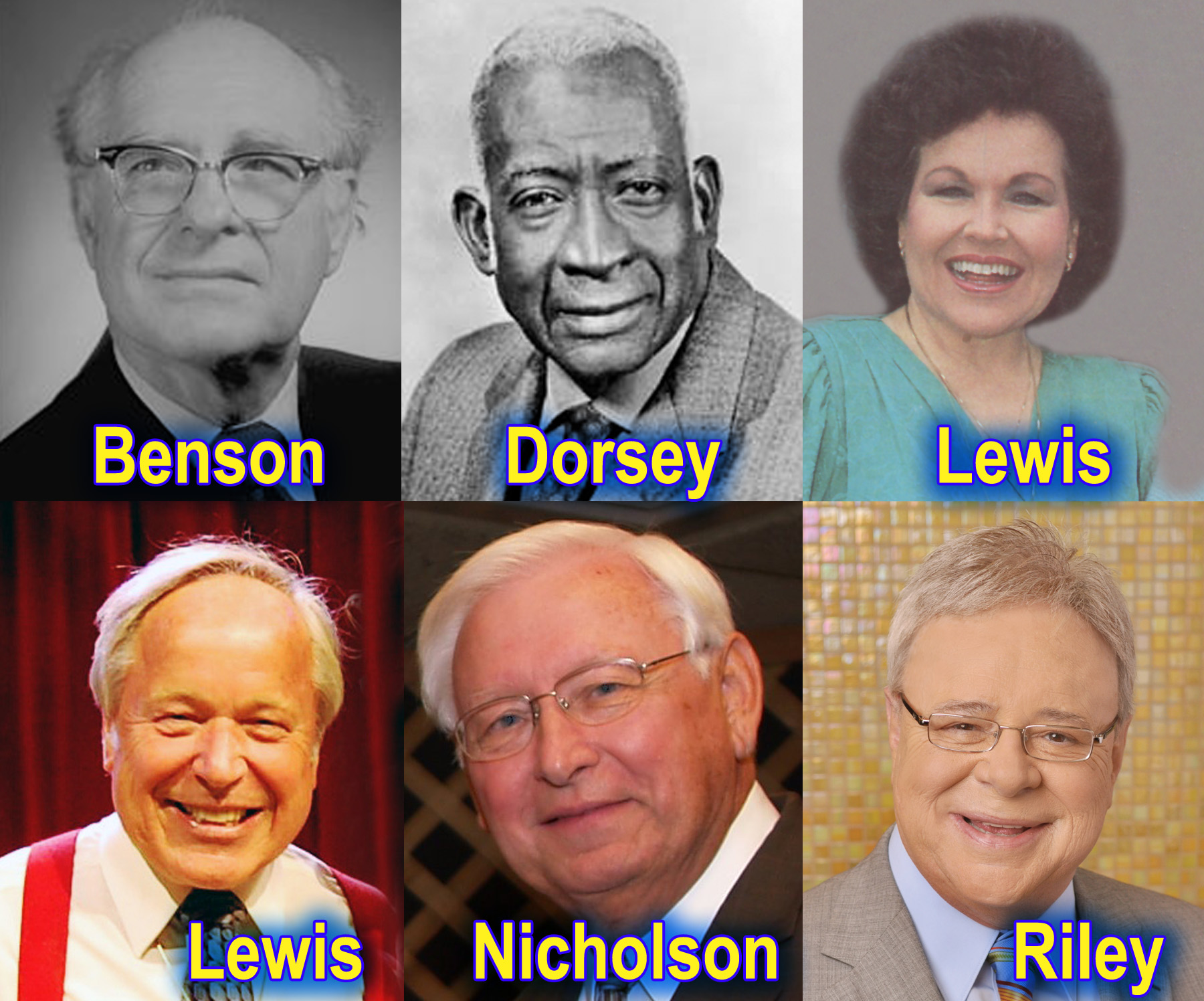 The Southern Gospel Music Association's (SGMA) announced April 19 the 2013 inductees to the SGMA Hall of Fame.
Dr. Jim Goff, induction committee chairman, made the announcement.
In the living category are Polly Lewis Copsey, "Little" Roy Lewis, Duane Nicholson and Tim Riley; and in the deceased category – John T. Benson, Jr. and Thomas A. Dorsey.
"Recognizing the careers and contributions of our newest inductees this fall at Dollywood will bring some wonderful opportunities to mark their legacies," said SGMA Executive Director Charlie Waller.
The 2013 Induction Ceremony and Singing News Fan Awards is Oct. 2 at Dollywood in Pigeon Forge, Tenn. Tickets for the event are on sale now available from the SGMA office by calling 865-908-4040.
The SGMA is a non-profit organization that maintains the Southern Gospel Music Museum and Hall of Fame, the only facility honoring Southern gospel music and dedicated to the historic preservation of the genre's accomplishments, both for the music and the people. Museum hours coincide with Dollywood's operating schedule. Donations are tax-deductible. For more information about the museum or its inductees, visit www.sgma.org.
Tags:
"Little" Roy Lewis
,
Duane Nicholson
,
Polly Lewis Copsey
,
sgma
,
Southern Gospel Music
,
Southern Gospel News
,
Tim Riley
Posted in
announcements
|
Comments Off

on SGMA announces the class of 2013 Hall of Fame Inductees