Written by SGN Scoops Staff on October 28, 2014 – 9:18 am -
GALLATIN, TENN . — The public is invited to start off the holiday season with "A Christmas to Remember," a dinner and music event featuring some of today's top names in gospel music performing Christmas music from the past to the present. The event will be held at 7 p.m., Tuesday, Dec. 2 at Gallatin City Hall in downtown Gallatin, Tenn.
Tickets are $35 per person; businesses, churches, organizations or individuals may sponsor a table for six for $200. Seating is limited to 200, and reservations are requested by Nov. 21 due to the Thanksgiving holiday. Proceeds from the dinner and music event benefit The Veranda, congregational respite program supported by Impact Fellowship Church. An outreach ofthe church's ministry, The Veranda helps meet the needs of senior adults and their families who are affected by Alzheimer's Disease, dementia and other issues of the aging process. Activities are provided four hours a day,
three days a week at the church to allow families much-needed respite time to take care of other family needs.
The evening's line-up includes Tribute Quartet, The Talleys, The Littles and Mary Anne Oglesby. A special highlight of the evening will be The Talleys' performance of their chart-climbing song, "Hidden Heroes," which pays tribute to those who care for the needs of others.
"'Hidden Heroes' is a fitting connection, especially during
this holiday season, to honor those who are giving an ultimate gift themselves by serving others," said Debra Talley, who also serves as a member of the Veranda Board of Directors. "We are looking forward to this joyous night of celebrating the holidays while also helping generate awareness for The Veranda and its service to the community."
This is the third year Tribute Quartet has participated in this event for The Veranda. Gary Casto, the quartet's manager, also serves as a member of The Veranda's Board of Directors. "The Veranda is a special place to us, and the guys and I are thrilled to part of such a wonderful ministry," Casto said. "We've had such a great time at the previous benefits, and we are excited about sharing music from our brand new Christmas project with everyone."
"This will be a wonderful evening of festive music to celebrate the start of the Christmas season," Mary Anne Oglesby, director of The Veranda, said. "It will be a great night for families, young and old alike, to get together and usher in the holiday season and celebrate Christ, the true reason for the season. Last year's event sold out, and we expect another sell-out again this year."
For more information about the event or to make reservations, contact The Veranda staff
at 615-828-1207 or 615-337-3674
Tags:
christmas
,
Hidden Heroes
,
Mary Anne Oglesby
,
Southern Gospel Music
,
Southern Gospel News
,
The Littles
,
The Talley's
,
The Veranda
,
Tribute Quartet
Posted in
announcements
|
Comments Off

on Public invited to "A Christmas to Remember" on Dec. 2 at Gallatin City Hall
Written by SGN Scoops Staff on January 31, 2014 – 1:58 pm -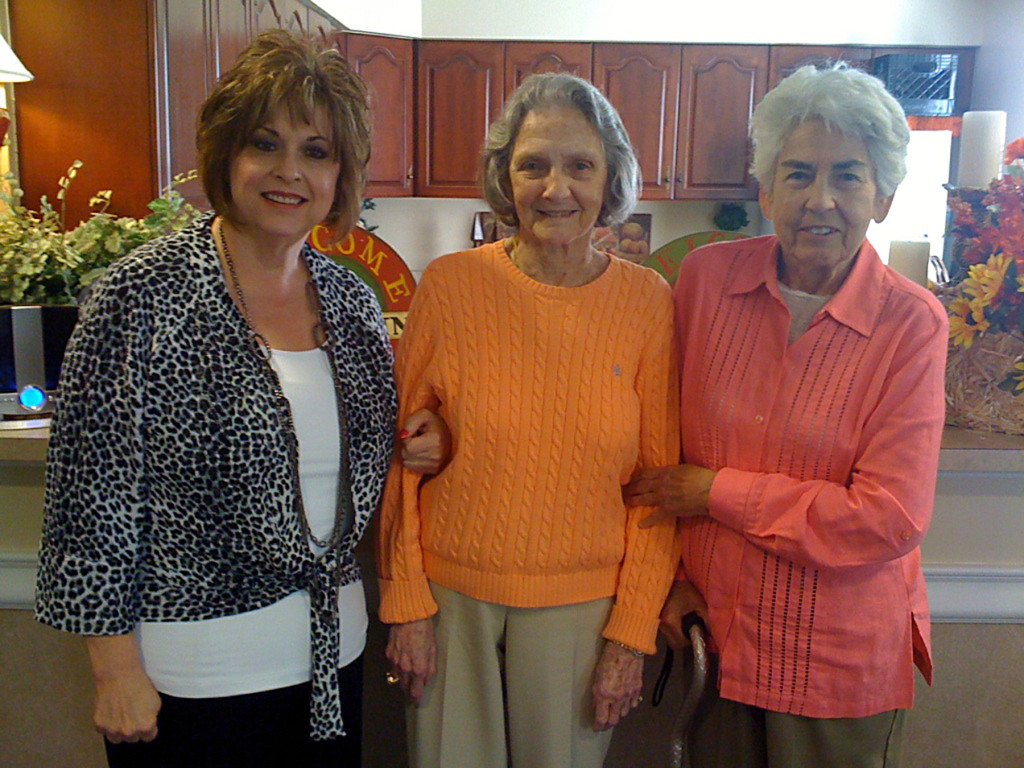 By Dixie Phillips
Mary Anne Oglesby started her nursing career determined to touch the lives  of those God called her to serve. She accomplished her goal. This compassionate nurse is leaving eternal footprints in the souls of her patients and their families, but she also insists they have impacted her life. "I knew I wanted to bless others, but what I wasn't expecting was how my patients would bless me. They have changed me forever!"
A few minutes in Mary Anne's presence and you realize she is fulfilling her divine destiny. "God has called me to serve the elderly."
In a self-absorbed society, Mary Anne's selfless heart is a rare find. Her life exemplifies the timeless biblical truth Jesus taught, "It is more blessed to give than to receive." How did a little girl grow into such a beautiful handmaiden of the Lord, dedicated to serving?
"I was raised in a home where being respectful of my elders was no option, and Sunday was for the Lord," Mary Anne explained. Grandparents were a staple force in Mary Anne's young life. "I spent most of the summers with both sets of my grandparents. My love for the elderly began with them. My grandmothers taught me to cook, clean, apply makeup, and dress, but best of all they taught me who Jesus was."
Mary Anne shared a special bond with "Little Mama," her maternal grandmother. Little Mama mirrored a vibrant faith. "She read the Bible to me at night and taught me what it meant to be a Christian.," Mary Anne recalled.  "She had a way of making Bible stories come alive. My parents taught me about Jesus, too, but Little Mama and I shared a special closeness. Her love and wisdom instilled so many of biblical characteristics I still practice today. She set in motion my spiritual journey. I will always be grateful she cared enough about me to teach
me the ways of the Lord."
Little Mama and her sisters sang all the time. Mary Anne will never forget when she began hearing parts for the first time. "Little Mama and her sisters were singing hymns and I could pick out the parts." As a child, Mary Anne thought she would have a music ministry. As she grew, she traveled and sang part-time. "Singing has always been a part of my life, and it has paved the way for what I am doing today. So many of the friends I have today were met during those travels. Looking back now, I smile as I realize their place in this journey I'm on now. Those relationships weren't a coincidence. God already had them in store for me." Mary Anne connected the dots and discovered God's fingerprints all over her life and relationships. "I'm eternally grateful for the "kingdom connections" God has provided."
Mary Anne worked as a nurse in a family practice in Texas. Her experiences there developed a deep love and compassion for senior adults and those affected by Alzheimer's. "At this point in my career there wasn't all the data and information about the disease that is available now."
A horrific accident deepened Mary Anne's understanding of this dreaded disease. "We had a little lady who was killed in an accident because she was driving down the wrong side of the road. She didn't have any family close by, and no one understood her situation. Many thought she was just "crazy." I've never had, nor still have, anyone in my family with Alzheimer's, but God has given me this burden for those families who are lost in their journeys. Believe me, they are just as lost as their loved ones. However, they are lost in a different direction— unsure of what steps to take next in caring for their loved ones." Read more »
Tags:
Mary Anne Oglesby
,
southern gospel
,
talleys
,
The Veranda
,
Tribute Quartet
Posted in
announcements
,
exclusive report
|
Comments Off

on Mary Anne Oglesby And The Veranda