Written by Staff on September 3, 2015 – 7:52 am -
Centre, Alabama (August 31, 2015) Renowned Gospel soloist, Steve Ladd, has just released a new video with a little different twist to it. A fairly new idea to Southern Gospel Music, instead of the usual concept video where a story about the song is "acted out" by the artist, this new video is a Lyric Video as the words of the song are flashed across the screen in time with the music.
Taken from his latest CD album, On My Own, his chart climbing radio release "Not Guilty" is getting attention, not only for being uniquely different, but for the strong message the song imparts to those who see the video and hear the song. According to reports, there is a stronger reception to the song when the lyrics are being shown as the song is heard.
Here's the link to this unique video: https://youtu.be/uMWT9WR5vDM .
Steve Ladd commented, "The video was Created by SPNCR Design and it's the first lyric video they have done in our Southern Gospel genre. I think it turned out great! Seeing the words to this song, along with the animation, really brings the song to life. I hope it reaches a lot of people. "Not Guilty" is doing very well at radio, and now on YouTube."
If you would like to interview Steve Ladd contact AG Publicity at info@agpublicity.com  .
To learn more about Steve Ladd go to http://steveladdmusic.com .
Follow Steve on FaceBook at https://www.facebook.com/SteveLaddMusic and Twitter at https://twitter.com/SteveLaddMusic .
For booking Steve contact Daystar Promotions – Renee Barham – 918-838-3239
####
About Steve Ladd
Ladd's newest project On My Own was produced by award winning co-producers Michael Sykes and Michael English, and is a power-house of music for all tastes. And although the last few years Ladd has been nominated for "New Artist of the Year", has had two Top 40 Singles, toured with Gaither Vocal Band member Michael English and is featured with the Stamps Quartet on Alan Jackson's newest "Precious Memories" CD, he feels most used when working with Candy Christmas' Bridge Ministry to the Homeless on Tuesday nights in the Nashville area. Steve, his wife and two children are also ministry partners with Compassion International.
While the beginning of an extraordinary journey started with his family, evolved into being an integral part of some of the most award-winning Christian ensembles, the last few years as a solo artist have proven the Lord's faithfulness in his family, his ministry, and his life. And although there is a team of support, partners and prayers behind Ladd and his ministry, he is very thankful to walk where the Spirit leads, "On His Own".
Tags:
gospel music
,
Not Guilty
,
On My Own
,
southern gospel
,
Steve Ladd
Posted in
announcements
,
artists
|
Comments Off

on Steve Ladd Releases New Video With A Different Twist
Written by Staff on March 4, 2014 – 2:03 pm -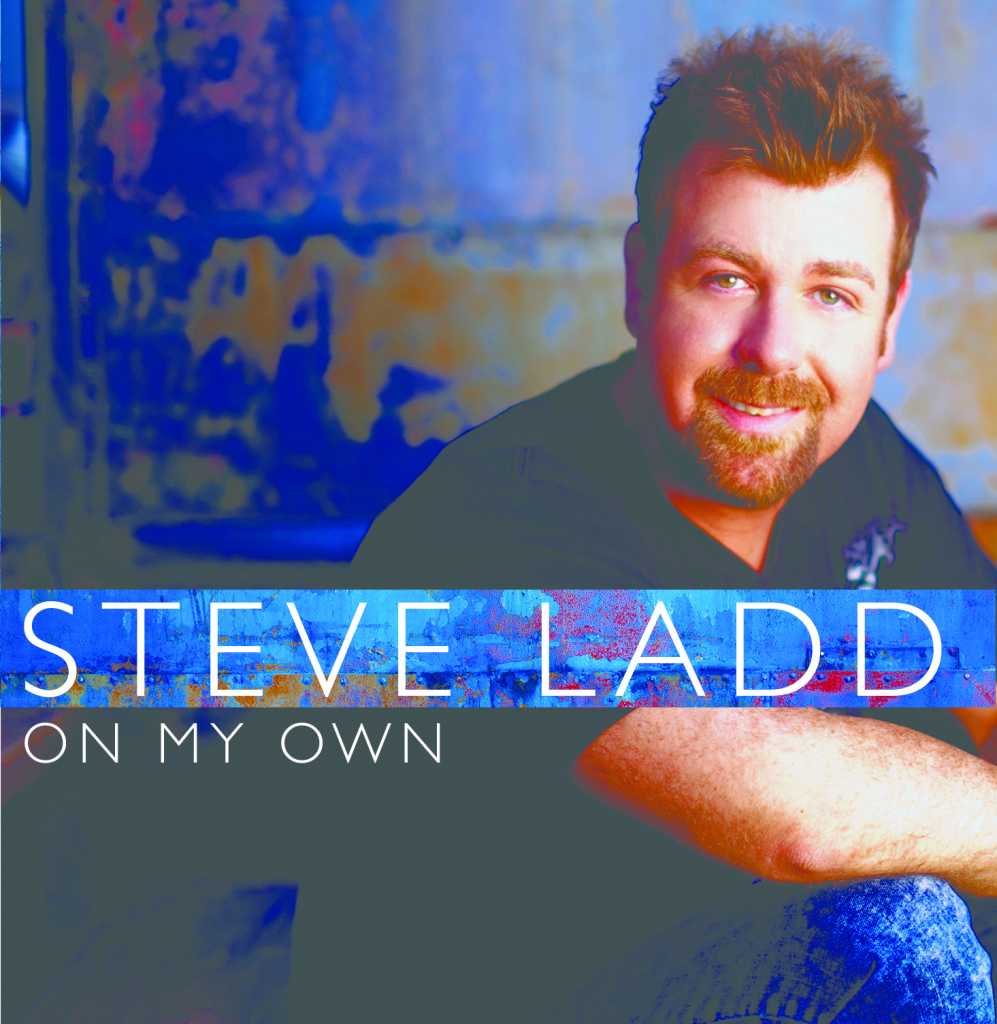 From the Anchormen to Gold City, Steve Ladd's career in Southern Gospel carried him across the country and across the airwaves as one of the top Gospel tenors in the late 1990's through to 2009. Since that time, Ladd has recorded three solo albums, with his latest CD On My Own containing a mix of songs that showcase his vocal range, evolving musical style and deep passion for the lost. In this season of giving, he shares how he has also expanded his ministry to giving to those who can't give back, through assisting with Compassion International and also The Bridge Ministry in Nashville, Tennessee.
Steve Ladd recently spoke with Scoops about his new album. "I'm so proud of On My Own," said Ladd. "I had a lot of help making it from the fans getting behind it and supporting the project, to the people involved in making it a reality. My friends and legends Michael Sykes and Michael English, along with myself, produced the album. These songs are exactly what I wanted to say in this time of my life, and I'm getting reports of how some of the songs are having life changing results!"
Gospel artist Michael English says he's a fan of this versatile soloist. "Steve Ladd is one of the best singers I've had the privilege of knowing and producing. He's also one of my best friends. I've never known a more humble and giving man. I'm honored to have worked with him on this new project. You will not be disappointed when you hear it."
Ladd had some well-known artists assist with background vocals on the CD, including Joyce Martin and Michael English. Another vocalist is immediately recognizable on her trademark song, which Ladd competently covers on this project. "Master Of The Wind has always been a favorite of mine and to do a duet with Candy Christmas just made it that much more special," said Ladd. "Candy is a great friend and she's full of the love and compassion of Jesus. I became involved with her Bridge Ministry when we moved to the Nashville area a few years ago. It has changed my outlook on true ministry and I'm honored to be a small part of what she's doing under that bridge every Tuesday night!
The Jefferson Street Bridge in Nashville, Tennessee is home to many homeless, poor and food-insecure, or those who don't know where their next meal is coming from. Candy Hemphill Christmas began The Bridge Ministry in 2004 by taking hot meals to those living beneath the bridge. Today The Bridge Ministry is a non-profit organization that provides food and clothing every Tuesday night, as well as encompassing a warehouse that acts a food bank for other organizations. The Ministry also provides education, skills training and raises awareness of inner-city issues.
Each week the Bridge Ministry also provides music and preaching along with food and clothing, and this outreach has become very special to Steve Ladd. "I try to be there every single Tuesday unless I'm on the road or my children have a school function," says Ladd. "Whether it's two degrees or 102 degrees outside, the homeless and poverty stricken are still there needing our help and we are called to be Jesus' hands Read more »
Tags:
December 2013
,
Gospel
,
Joyce Martin
,
Lorraine Walker
,
March 2014
,
Michael English
,
Michael Sykes
,
Nashville TN
,
On My Own
,
sgn scoops
,
Steve Ladd
,
The Bridge Ministry
Posted in
artists
|
Comments Off

on Giving The Gift – Steve Ladd