Written by Staff on March 17, 2020 – 4:01 pm -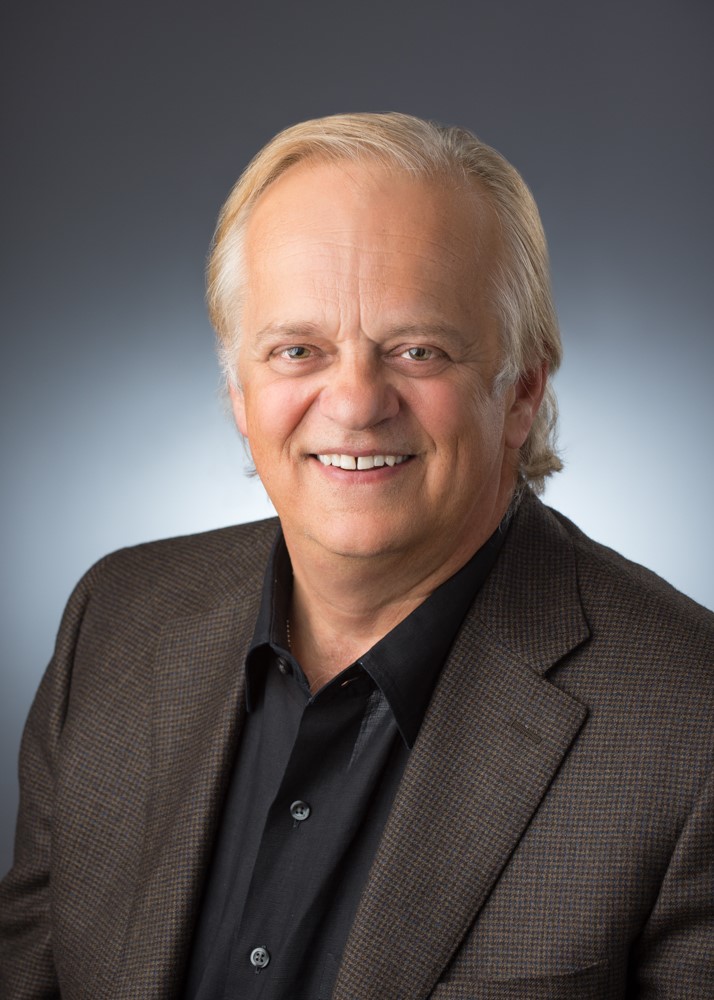 Faith and Reducing Coronavirus induced Panic  By Dr. Bruce Hartman
Now faith is confidence in what we hope for and assurance about what we do not see. Hebrews 11:1
This Saturday, while having lunch at a local restaurant, the general manager came to our table to ask us how my wife and I were doing. We replied, "Very well; How are you?"
Our reply set off a lengthy explanation of his panic. He was afraid he might have to close the restaurant with his business off seventy five percent. In his eyes, I could see real fear. The kind of fear that unsettles our stomach, weakens our knees and causes us to labor on the easiest of tasks. 
With our friends and family, we also have heard and seen fear. Supermarket shelves are being emptied. Hand sanitizer is being sold on the street for fifty dollars a bottle. True panic seems to abound. 
A disquieting sense of being seems to be present in all that we see and hear. Panic caused by a lack of control of people's lives and events.
Each announcement of school and store closings seems to raise the fear level higher.  Watching television, you hear even more information that stiffens your body. The stock market is violently swinging in turmoil, causing people to wonder how much their savings will go down. All around us fear seems to be growing faster than the Coronavirus itself, which is at the root of people's fear. 
But our fear, is just that, fear. People are forgetting that fear breeds fear. Fear is not tangible or something you can touch, but a vicious psychological marauder that seeks harm. Not physical harm, but emotional. 
Panic causes bad decisions, when more than ever, good ones are required. Panic causes unsteady steps, when the steps of life need to be sure. 
Friends are asking me, "What do we do when things get panicky?"  My reply is, "Have faith and focus on what we can control." By doing this we gain power over our emotions, no longer letting panic dictate how we feel. 
I have been here many times before, whether it was H1N1 or SARS. I have lived through the stock market crash of 1987, September 11th, and the Great Recession of 2009. All dangerous things for the psyche. But this panic seems far more out of control. 
Now I am not saying that the risk of catching the Coronavirus isn't real; it is a dangerous flu. What has become more dangerous, is that the level of panic seems to have exceeded the danger.  
We need to remember that the stock market always comes back, and in all cases moves much higher. The virus will run its course and we will all learn more about how to be better protected from getting new viruses. When the danger has passed, and it will, our lessons we learned will make us healthier. Most importantly, life will return to normal. 
We should have a healthy level of concern and wash our hands more frequently. We should trust that the civil authorities know what they are doing. But we shouldn't let panic control us; we should control us.
Not changing our lives is a great place to start.
Doing the things we always do, no matter how modified, is a good place to start. 
We should still say, "I love you" to our loved ones, maybe more. We should still hug our children, maybe a little tighter.  We should still call our parents, probably more frequently. We should plant the spring flowers, perhaps a few more this year. We should still help the elderly, especially now. 
The problem with the disease of panic, is that it is an easy bed to jump into and a hard one to get out of. But arise we must, because staying there will only make things worse. 
Instead of needing to be consoled, we should try to console. Helping others is a wonderful antidote to fear. Try it, you will feel better. That I can guarantee. 
As Christians, we know to have faith and we should. We may not be sure how this all turns out, but losing our faith doesn't make sense. How many times in the past has God  answered our prayers? And this we should remember.
In these times of stress, God's arms of help haven't been shortened. They are just as long as they were yesterday, probably longer. 
Faith is something we can count on. It is a place that shields us from panic. A place where the Holy Spirit delivers comfort and wisdom. A quiet place of prayer. On our knees or sitting, we are in commune with God, who will answer us today as happened yesterday. 
Panic is an emotional virus that is spread much like a physical virus. Fear breeds fear and left unchecked is an unreasonable pursuer of mayhem. But panic is a disease that is curable. 
Deep breaths will diminish its effect. Remembering to continue our lives will tap down its desire to debilitate. Washing our hands often will give us a greater sense of control. 
Prayer will provide peace and reassure us. Reading the Bible will give insight. For times like this, I highly recommend reading Philippians and 2nd Corinthians. Both wonderfully uplifting books that provide hope in times of duress.  
Things will get better in time, not because I have seen it many times, but because I live by faith. Let panic abate. The flowers of spring will sprout green soon. Hope will replace despair. The streams of light called everyday life, will return. 
Be at peace.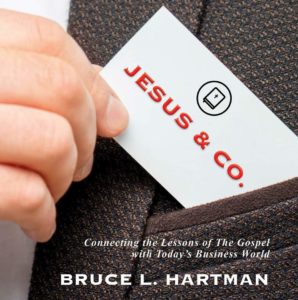 Dr. Bruce Hartman
Christian Author and Advisor 
"Dr. Bruce Hartman is both a trained theologian and an expert in business. Marrying these two worlds is now his life passion…" Read more HERE 
SGNScoops extends a special thank you to Dr. Bruce Hartman for this in-depth look at fear and panic. Dr. Hartman has authored two books as well as e-books and devotionals. His latest book is entitled: "JESUS & CO. Connecting the Lessons of The Gospel with Today's Business World"
For more on the Christian response to the Coronav panic, click HERE.
Tags:
Christian life
,
Corona virus
,
Dr. Bruce Hartman
,
Fear
,
Jesus
,
panic
,
Peace
Posted in
breaking news
,
Christian interest
|
Comments Off

on Dr. Bruce Hartman: Faith and Reducing Coronavirus induced Panic
Written by Staff on April 8, 2015 – 2:07 pm -
Psalms 91 has been a lifeline and thread of hope to me for so many years: "He who dwells in the secret place of the Most High shall find rest…in the secret place." Just those honest words starting it out, and talking about refuge, a quiet place, a much needed place for all of us weary road warriors (and those of you who are not weary, or think all is good, great and fine: we all know we have those times of weariness, just watch and see!).  Ahhh, but rest does come; it really does.
Even though my last two secret refuges of rest, writing, meditating and praying places that I have continually escaped to at times, were only a few miles from the hustle and bustle of the city of Nashville, there is something so intimately special about the quiet-peaceful solitude and the lush beautiful surroundings that seem to always bring His ever-loving, His ever-caring. His ever nurturing and restoring Presence even so much more closer to me than what I feel on a daily basis. Now of course that really is not true, since the Word says He is always with us, He never changes, no matter what, no matter where, no matter when. I found myself driving today to one of those places all by myself and sitting there, praying for you, for me, for those whom I love and adore and admire.
His presence continually envelops me, and it does you as well. It surrounds me and today I find myself in an unusually quiet and contented place of unashamed surrender (oh, I wish I wasn't so stubborn and selfish at times!). I am desperately acknowledging and accepting a fresh awareness of His magnificent love for me. WOW! HE STILL LOVES ME, and you, my friend, as well. Yes He does! I find myself listening (striving to put aside all of my worries, doubts, fears and insecurities) for His still small voice. I can feel Him. He is standing right beside me, He is holding my hand and I feel His arm draped around my shoulder, like those good friends of ours do at times.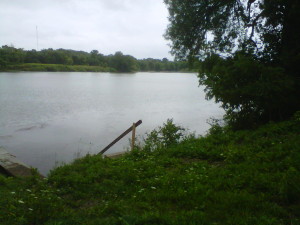 It's nice, it's comforting, and it's peaceful. Right now for me, it is so needed. He who dwells in the secret place of the most High, he finds shelter. No, I wish I could say the touch and feelings I am sensing are tangible, but they are not. But emotionally, I know He is with me. And you.
Lately, peace is a word that I have used many times when asked how I am doing, or while answering the age-old question that we are always asked, "are you ok?" Most of us just lie our way through the honesty of that. After all, who wants to hear our scary fears, that torrential downpour of negativity that in all sincerity we might have reason to have in our lives, the overwhelming burden of loss of whatever it is that we each will have to lose at times, and what about the financial difficulties and trials that seem to nearly bury us alive. Oh, and we all have had those times!
And of course dear ones, what about the uncertainty of what is yet to come for our future, amidst the painful separation of someone whom you have loved and have been loved by. Yes, the flame has flickered (for so many reasons), and the embers are barely visible by the human eye.
So you hastily continue to run, earnestly trying to rid yourself of anything that might remotely offer peace.
Or maybe you have been riding the crest of those huge never-ending waves of amazing joy, contentment and peace, then all of a sudden, quickly, abruptly, everything comes to a haunted halt and those wonderful fresh feelings have disappeared. They are gone…diminished. You are struggling with every breath within you to once again get back up. You beg to stand, you have to reach and make every possible effort to gain ground. You race after the peace, the quietness, the hope, and the restoration of whatever it is you have lost.
We all go through those times, every one of us! And those of you that say you don't, well you are just fibbing to the rest of us! But that's ok, it really is, because I have done it a few times, just a few….
So today, let me offer you some of my peace, my surrender, my quiet time, and maybe even a little of my contentment. Lean on me, but even more important, please lean on HIM. Let Him lead you to that quiet place, that place that you will find what it is you need to find. Listen really closely; He wants to speak. He wants to hold you. Again I say it: "HE WHO DWELLS IN THE SECRET PLACE." You can and will find refuge and strength! Ask me…go ahead….ask me…I know!
Written by Dusty Wells.
First published by SGN Scoops digital magazine in February 2015 in the column "Wisdom From Wells." For current issues of SGN Scoops, visit the main site HERE.
Tags:
Christian life
,
Dusty Wells
,
God
,
Jesus
,
Peace
,
Rest
,
sgn scoops
Posted in
sgn scoops magazine
,
special feature
|
Comments Off

on Dusty Wells: Finding Rest
Written by Staff on December 12, 2014 – 8:04 am -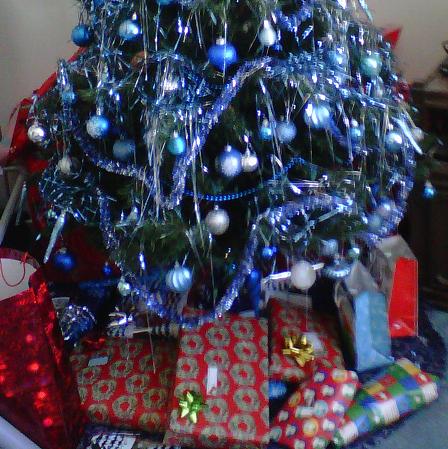 A couple of weeks ago, SGN Scoops asked our Social Media friends what they wanted for Christmas.
Here are some of the answers…
My prodigal children to come home and for their salvation! ~Debbie Stemmer
A Jacuzzi! But I don't think it can fit in Santa's sleigh. Oh, and world peace. ~ Lorraine Walker
I just want my son to be happy and understand that Christmas isn't about gifts. This year has been rough and I've told him we aren't gonna have Christmas 'til after I can find a job – but it's hard for a nine-year-old to understand that. Although, when I ask him why we celebrate Christmas, he knows it's Jesus' birthday. So happiness is what I want for Christmas. ~ pamelarjar@yahoo.com
For Christmas, I would love to be able to go back to my childhood in Minnesota and go out in the snow, and cut down a live tree, just like I did in third grade. ~ Rob Patz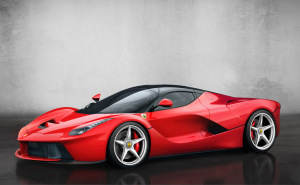 Peace on Earth and Goodwill toward men. Or perhaps something more realistic … a new Ferrari. ~ Stephen Ash
All I want for Christmas is that we would all learn and accept the importance of   "all of us" sharing hope, love and the truth of Jesus to all we come in contact with. Love people right where they are and show them His love! ~ Dusty Wells
Ummm, I love Turtles! ~ Sue Barnett
All I want for Christmas is good health for my family and friends, joy and peace for us all. ~ Joan Walker
All I want for Christmas is the opportunity to share the love of Jesus Christ with someone who has never received this priceless gift of grace. The most glorious thing that we can do on this earth is to share the Good News with everyone we encounter. Eternal hope can only be found through Jesus Christ. May we all freely share this hope with others, not just at Christmastime, but the whole year through. Of course, I also want to cherish the time I have with family and friends as we enjoy being together this Christmas. I pray we all enjoy good health and happiness as we reflect the love of Jesus to each other and everyone we meet! ~ Jennifer Campbell
All I want for Christmas is more of Jesus and less of me! If I have Jesus at the center of it all, everything else will fall into place! ~ Paige Givens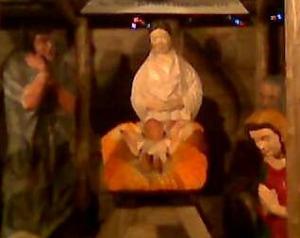 All I want for Christmas is for my family and friends to be well. I want to see people focus on what's truly important instead of giving and receiving gifts. Christmas is not about "presents", but about His "presence" in our hearts. ~ Vonda Easley
Peace in our hearts, minds…and souls; that peace which surpasses all understanding and that can only come from knowing that Christ is truly Lord and Savior…born, crucified and resurrected– the Hope of Glory! Peace on earth can only begin with us. ~ Sherry Anne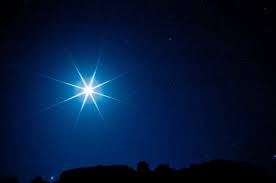 I pray this Christmas my life will radiate Jesus' love and like the Star of Bethlehem, I can lead someone to Him. ~ Dixie Phillips
What do you want for Christmas? Email us at sgnscoops@gmail.com …we may not be Santa but you will find a listening ear.
Tags:
All I Want For Christmas
,
christmas
,
Gospel
,
Jesus
,
Peace
,
sgn scoops
,
star of bethlehem
Posted in
christian entertainment
|
Comments Off

on All I Want For Christmas …
Written by Staff on August 29, 2014 – 12:31 pm -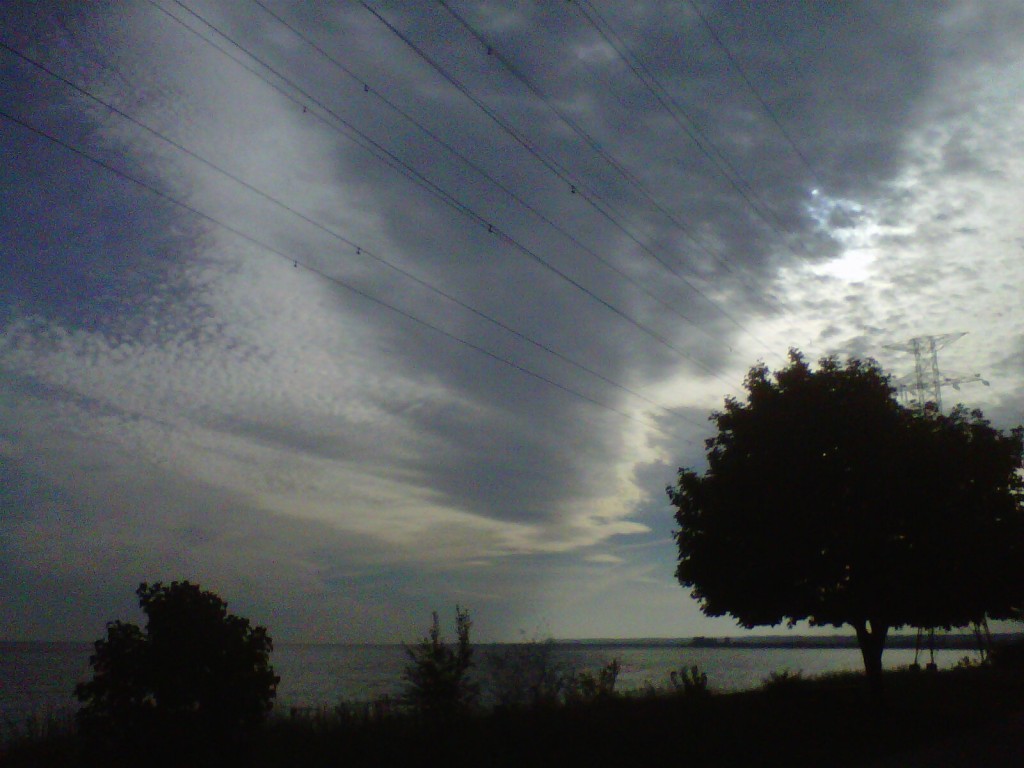 By Jennifer Campbell
Have you ever experienced something in life that tried to rob you of your peace? There are minor instances where our peace is suppressed only momentarily, such as when we have a flat tire on the way to work. Sometimes in life, though, we endure hardships that seem too difficult to bear. I know firsthand what the latter feels like. Six years ago, on August 2, 2008, my mom went to be with the Lord.
That night, my world was shattered. But even in the midst of the most horrific night of my life, Jesus Christ wrapped His loving arms around me and my dad. Although our human eyes saw what looked like a devastating storm raging in our lives, He showered our hearts and minds with peace beyond our understanding.
All of my life, I have read Philippians chapter four and it is still one of my favorite passages of scripture. But it wasn't until I went through the tragedy of losing my mom that I truly began to understand the meaning of verse 7. Here is the verse in context: "Do not be anxious about anything, but in every situation, by prayer and petition, with thanksgiving, present your requests to God. And the peace of God, which transcends all understanding, will guard your hearts and your minds in Christ Jesus" (Philippians 4:6-7 NIV). The Apostle Paul tells us that we should not be anxious. That means we should not worry about anything. Instead, he tells us to pray in every situation.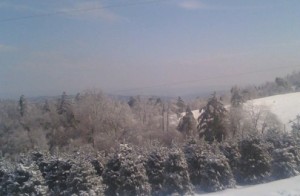 You might be thinking, how could I possibly pray when I am upset, stressed, or grieving? I know, it sounds nearly impossible. But I can tell you that a life with constant anxiety is much more difficult than a life with prayer at the center. That night, as we called loved ones to give them the devastating news, Psalm 121:1-2 ran through my mind repeatedly. It says, "I lift up my eyes to the mountains—where does my help come from? My help comes from the Lord, the Maker of heaven and earth." I looked up at the silhouette of the mountains under the moonlit sky and prayed that God would give us strength in the coming hours, days, months, and years.
You see, even as I stood outside our camper with a broken heart, I knew that Jesus Christ was not only standing beside us, but He was holding our hands, to keep us from falling. He is the Prince of Peace. Although the circumstances were anything but peaceful, Jesus brought peace to our troubled hearts. My dad and I sat beside my mom and sang, "Living by Faith." Our faith was the only thing that kept us going in that heartbreaking moment. We prayed that God would send the Comforter to us. Through our faith in God, we were showered with the peace that Paul wrote about. We had peace in a situation where it doesn't even seem to belong, according to our human perspective. This kind of peace is a peace that exceeds all understanding.
One day my parents and I were enjoying a family vacation in the mountains and the next day, my dad and I were going to the local funeral home. My dad and I were exhausted, physically, mentally, and emotionally. But we still had peace. It wasn't the peace like one feels while lying in the sun at the beach or listening to the raindrops go pitter patter on a metal roof. This was the kind of Heavenly peace that I cannot understand nor fully explain. Inexplicable peace that comes from Heaven above when the current circumstances seem like peace should not be found. That is the kind of peace Paul writes about and the kind of peace that we experienced that night.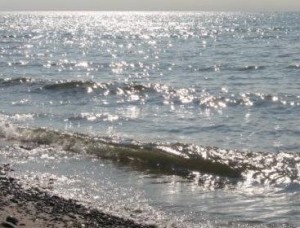 Six years later, I still miss my mom daily. But my dad and I have found a new normal and a new purpose. The same God who gave us peace in the midst of a tumultuous storm six years ago is the same God who gives us peace now, whether we are on the mountain top or in the valley. Life without my mom is not easy, especially on days like her birthday, Mother's Day, or on August 2nd. But our lives are made glorious by the peace and joy that comes from knowing Jesus Christ! He is the reason we live, the reason we laugh, and the reason we love! I thank Him every day for His countless blessings and His peace that passes all understanding.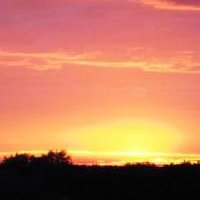 I want to encourage you today. Whatever it is you are going through put your unwavering trust in Jesus Christ. He will never fail you. The peace that comes from knowing Jesus Christ as your personal Savior is unlike any other you will ever encounter on this earth. With Jesus Christ living in your heart, you will experience a truly abundant life. Through the good times and the bad times, He will guard your heart with peace like no other. He will fill your heart with joy unspeakable! You will be able to face each and every day with the calm assurance that God will give you peace beyond your understanding!
Jennifer Campbell writes monthly features for SGN Scoops digital magazine.
For more devotionals as well as artist features, see the latest edition of SGN Scoops digital magazine at https://www.sgnscoops.com/
Tags:
Devotional
,
Jennifer Campbell
,
Peace
,
sgn scoops
,
Storm
Posted in
sgn scoops magazine
|
Comments Off

on Peace Beyond Our Understanding