Written by Staff on March 17, 2020 – 4:01 pm -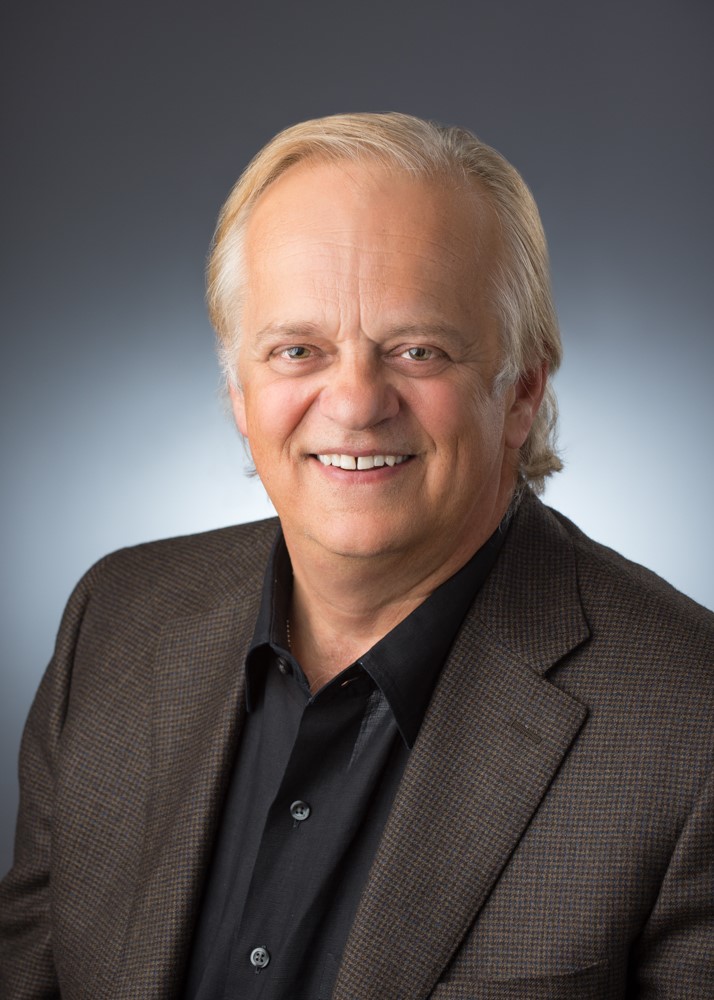 Faith and Reducing Coronavirus induced Panic  By Dr. Bruce Hartman
Now faith is confidence in what we hope for and assurance about what we do not see. Hebrews 11:1
This Saturday, while having lunch at a local restaurant, the general manager came to our table to ask us how my wife and I were doing. We replied, "Very well; How are you?"
Our reply set off a lengthy explanation of his panic. He was afraid he might have to close the restaurant with his business off seventy five percent. In his eyes, I could see real fear. The kind of fear that unsettles our stomach, weakens our knees and causes us to labor on the easiest of tasks. 
With our friends and family, we also have heard and seen fear. Supermarket shelves are being emptied. Hand sanitizer is being sold on the street for fifty dollars a bottle. True panic seems to abound. 
A disquieting sense of being seems to be present in all that we see and hear. Panic caused by a lack of control of people's lives and events.
Each announcement of school and store closings seems to raise the fear level higher.  Watching television, you hear even more information that stiffens your body. The stock market is violently swinging in turmoil, causing people to wonder how much their savings will go down. All around us fear seems to be growing faster than the Coronavirus itself, which is at the root of people's fear. 
But our fear, is just that, fear. People are forgetting that fear breeds fear. Fear is not tangible or something you can touch, but a vicious psychological marauder that seeks harm. Not physical harm, but emotional. 
Panic causes bad decisions, when more than ever, good ones are required. Panic causes unsteady steps, when the steps of life need to be sure. 
Friends are asking me, "What do we do when things get panicky?"  My reply is, "Have faith and focus on what we can control." By doing this we gain power over our emotions, no longer letting panic dictate how we feel. 
I have been here many times before, whether it was H1N1 or SARS. I have lived through the stock market crash of 1987, September 11th, and the Great Recession of 2009. All dangerous things for the psyche. But this panic seems far more out of control. 
Now I am not saying that the risk of catching the Coronavirus isn't real; it is a dangerous flu. What has become more dangerous, is that the level of panic seems to have exceeded the danger.  
We need to remember that the stock market always comes back, and in all cases moves much higher. The virus will run its course and we will all learn more about how to be better protected from getting new viruses. When the danger has passed, and it will, our lessons we learned will make us healthier. Most importantly, life will return to normal. 
We should have a healthy level of concern and wash our hands more frequently. We should trust that the civil authorities know what they are doing. But we shouldn't let panic control us; we should control us.
Not changing our lives is a great place to start.
Doing the things we always do, no matter how modified, is a good place to start. 
We should still say, "I love you" to our loved ones, maybe more. We should still hug our children, maybe a little tighter.  We should still call our parents, probably more frequently. We should plant the spring flowers, perhaps a few more this year. We should still help the elderly, especially now. 
The problem with the disease of panic, is that it is an easy bed to jump into and a hard one to get out of. But arise we must, because staying there will only make things worse. 
Instead of needing to be consoled, we should try to console. Helping others is a wonderful antidote to fear. Try it, you will feel better. That I can guarantee. 
As Christians, we know to have faith and we should. We may not be sure how this all turns out, but losing our faith doesn't make sense. How many times in the past has God  answered our prayers? And this we should remember.
In these times of stress, God's arms of help haven't been shortened. They are just as long as they were yesterday, probably longer. 
Faith is something we can count on. It is a place that shields us from panic. A place where the Holy Spirit delivers comfort and wisdom. A quiet place of prayer. On our knees or sitting, we are in commune with God, who will answer us today as happened yesterday. 
Panic is an emotional virus that is spread much like a physical virus. Fear breeds fear and left unchecked is an unreasonable pursuer of mayhem. But panic is a disease that is curable. 
Deep breaths will diminish its effect. Remembering to continue our lives will tap down its desire to debilitate. Washing our hands often will give us a greater sense of control. 
Prayer will provide peace and reassure us. Reading the Bible will give insight. For times like this, I highly recommend reading Philippians and 2nd Corinthians. Both wonderfully uplifting books that provide hope in times of duress.  
Things will get better in time, not because I have seen it many times, but because I live by faith. Let panic abate. The flowers of spring will sprout green soon. Hope will replace despair. The streams of light called everyday life, will return. 
Be at peace.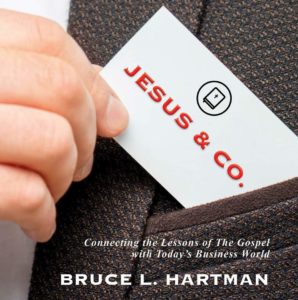 Dr. Bruce Hartman
Christian Author and Advisor 
"Dr. Bruce Hartman is both a trained theologian and an expert in business. Marrying these two worlds is now his life passion…" Read more HERE 
SGNScoops extends a special thank you to Dr. Bruce Hartman for this in-depth look at fear and panic. Dr. Hartman has authored two books as well as e-books and devotionals. His latest book is entitled: "JESUS & CO. Connecting the Lessons of The Gospel with Today's Business World"
For more on the Christian response to the Coronav panic, click HERE.
Tags:
Christian life
,
Corona virus
,
Dr. Bruce Hartman
,
Fear
,
Jesus
,
panic
,
Peace
Posted in
breaking news
,
Christian interest
|
Comments Off

on Dr. Bruce Hartman: Faith and Reducing Coronavirus induced Panic
Written by Staff on October 9, 2016 – 3:43 pm -
It is day three of the #30daysofprayer initiative. Today, it seems that this election cycle is spinning out of control. Many are disheartened and do not know what to do. It is imperative at this moment more than ever that we simply #PRAY.
With that said, we are so honored and thrilled to have Jon Leighton leading us in prayer today. Jon is a wonderful young evangelist who is taking a stand for what is right while sharing the glorious Gospel of Christ. Join Jon Leighton and the rest of the Hope To The Hill staff as we pray for our nation. If this is a blessing to you, please share the video.
Join us tomorrow, here on SGN Scoops or at the Hope To The Hill Facebook page as we continue each day for a total of  30 days, praying for the Nation, moving toward the election.
Did you miss Day One? Click here.
You can contact Hope To The Hill at 202-770-7300 or email Nathan at Nathankistler@gmail.com.  For more on Hope To The Hill, click on the website.
Nathan Kistler is a monthly columnist with SGNScoops magazine.
Tags:
election
,
Hope To The Hill
,
Jon Leighton
,
Nathan Kistler
,
Thirty Days Of Prayer
,
washington dc
Posted in
announcements
,
breaking news
,
Christian interest
,
sgn scoops magazine
,
special feature
|
Comments Off

on Thirty Days of Prayer for the Nation, Day Three: Jon Leighton
Written by Staff on October 8, 2016 – 5:38 pm -
Today begins our HOPE Ministries International/HOPE To The Hill #30daysofprayer initiative. From October 7, to November 8, we will have some of our nation's most dedicated pastors, politicians, and musicians lead us in prayer for repentance, revival and return to the original intent of our Founders.
Today, it will be my delight to commence this 30 day intercessory effort. To view my prayer video, and to use that prayer as a model for your own personal prayer for our nation and the upcoming elections, go to our HOPE To The Hill Facebook page.
For the duration of the 30 days, we will have the following national leaders leading us via their submitted prayer videos–Dr. Robert Jeffress (First Baptist Church, Dallas, TX), U.S. Senate Chaplain Barry Black, Dr. Mark Harris (First Baptist Church, Charlotte, NC), Congressman Robert Aderholdt (R-AL), Former U.S. Congressman Paul Broun (R-GA), Pastor Greg Locke (Global Vision Bible Church, Nashville, TN), Dr. Rob Schenck (Faith And Action In The Nation's Capital) and others. I urge you to visit the HOPE To The Hill Facebook page each day to view that day's brief prayer video. Then, use that particular prayer as a model for your prayer for our pending elections and nation.
Please join us here at Hope To The Hill everyday for the next 30 days for a new video! Please share these and pray along with us.
As God's people rise up in a mighty chorus of united, specific, and genuinely desperate prayer, I KNOW that our Great God will hear our earnest petitions, for He has promised to do so (2 Chronicles 7:14).
"The effectual, fervent prayer of a righteous man availeth much!"
Tags:
Hooe To The Hill
,
Nathan Kistler
,
washington dc
Posted in
announcements
,
breaking news
|
Comments Off

on Day One of Thirty Days of Prayer for the Nation
Written by SGN Scoops Staff on October 6, 2016 – 9:00 am -
Gov. Scott Issues Updates on Hurricane Matthew
STUART, Fla. – Today, Governor Rick Scott met with emergency management officials in Tallahassee and Stuart, and is continuing to travel the state to meet with emergency management officials and National Guardsmen as the state prepares for Hurricane Matthew, a life-threatening category three storm. Florida remains under both tropical storm and hurricane watches and warnings. Governor Scott has remained in constant communication with state and local leaders, utility companies, sheriffs, and volunteer organizations who are working to ensure the state is prepared for the storm.
EVACUATIONS
More than 1.5 million Floridians are currently in evacuation zones.
Brevard County: Mandatory Evacuations of Merritt Island, barrier island, low-lying areas and mobile homes.
Broward County: Voluntary evacuations have begun for mobile homes and low lying areas.
Clay County: Voluntary evacuations have begun.
DeSoto County: Voluntary evacuations have begun for manufactured homes, RVs and low lying areas.
Duval County: Voluntary evacuations have begun.
Flagler County: Mandatory evacuations have begun.
Indian River: Mandatory evacuations have begun for barrier islands, mobile homes, and low lying areas.
Martin County: Voluntary evacuations have begun for barrier islands, low-lying areas, and mobile homes.
Miami-Dade County: Voluntary evacuations have begun for mobile homes, low-lying, and unstable structures.
Nassau County: Voluntary evacuations have begun.
Palm Beach County: Voluntary evacuations have begun for barrier islands, mobile homes, substandard housing, flood prone areas, and those living in high rises close to the Intracoastal Waterway. Mandatory evacuations begin today.
Johns County: Mandatory evacuation orders have begun.
Lucie County: Voluntary evacuations have begun for barrier islands, mobile homes, and low lying areas.  Mandatory evacuations begin today.
Volusia County: Mandatory evacuations have begun for barrier islands, low-lying areas, and mobile homes.
Floridians and visitors can go to FloridaEvacuates.com or download the Florida-Evacuates app to enter their location and see shelters available in their area.
We At SGNScoops are praying for all of our friends on the East coast.
As a Christian you will go through some tough times, but remember storms never last forever. In the midst of the storm seek the Lord and run unto Him for shelter. He will protect and help you get through the storm.
Psalm 107:28-31 says….Yet when they cried out to the Lord in their trouble, the Lord brought them out of their distress. He calmed the storm and its waves quieted down. So they rejoiced that the waves became quiet, and he led them to their desired haven.
Tags:
Hurricane Matthew
,
Prayer
Posted in
breaking news
|
Comments Off

on Hurricane Matthew
Written by Staff on July 21, 2016 – 9:47 am -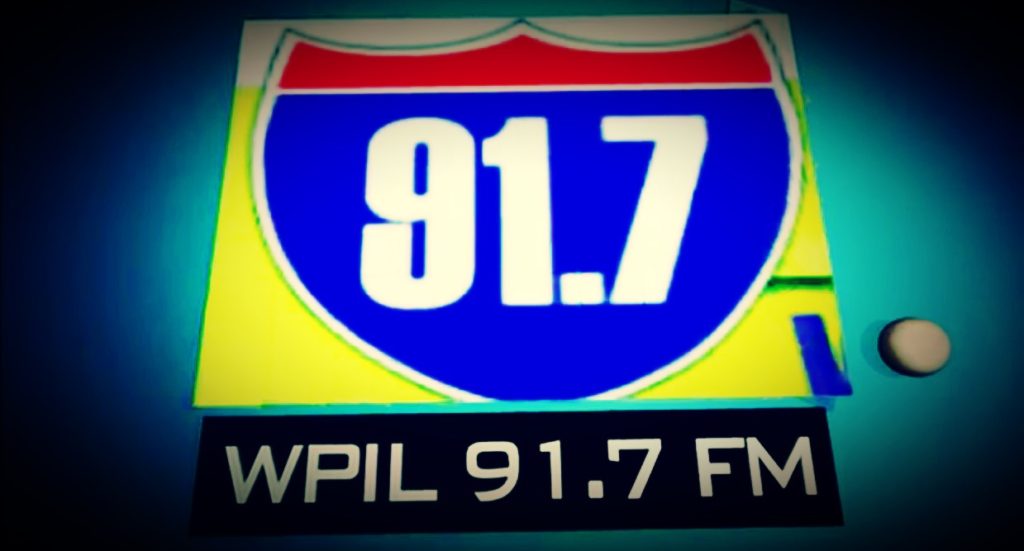 SGMRadio began in 2004 with an online station and artist features, a format that saw the site win the Singing News' FAVORITE INTERNET RADIO PROGRAM in 2011. Over the years there have been some changes, but website owner Rob Patz is thrilled to announce that SGMRadio is now live streaming WPIL FM out of Heflin, Alabama.
SGMRadio encourages Gospel music fans to visit the website daily to listen to the best of today's national and regional Gospel music artists. WPIL FM presents a mix of Southern and Country Gospel, from the top 100 as well as beloved favorites.
You can still find artist features as well as radio news and articles from Bryan and Yvonne Hutson, Stephen Widener, site editor Lorraine Walker and others.
Visit SGMRadio website today and be sure to listen to great Gospel music as we live stream WPILFM.
Tags:
country gospel
,
gospel music
,
SGMRadio
,
southern gospel
,
WPILFM
Posted in
announcements
,
breaking news
|
Comments Off

on SGMRadio announces live streaming of WPILFM
Written by Staff on January 28, 2016 – 2:15 pm -
It was with sadness and disbelief that many Gospel music fans received an email from Charles Waller today.
Here is a complete copy of the email:
From: Grand Ole Gospel Reunion <gogr@earthlink.net>
Date: January 28, 2016 at 2:50:15 PM EST
To: gogr@earthlink.net
Subject: 2016 GOGR Announcement
Reply-To: Grand Ole Gospel Reunion <gogr@earthlink.net>
Hello All! Hope this finds you all doing well! As you all know, it's that time of year when you should be receiving letters or emails about the upcoming Grand Ole Gospel Reunion. But unfortunately,due to circumstances beyond our control, we are sad to announce that there will not be a GOGR in 2016. The Hyatt hotel booked both of the weekends that we usually hold the event, to other customers.
I want to thank all of you for your support of the GOGR for the past 28 years or however long that you have been attending. I have made many friendships that I cherish. Without all of you the GOGR would not have been possible.
Please notify your friends that attend GOGR that do not have email. We are trying to reach everybody and will be mailing cards to those people.
Sincerely,
Charlie Waller
Tha' Man
For those of you who may not be familiar with the GOGR, let us fill you in on what this means to the Gospel music community. Dean Adkins wrote a feature for SGN Scoops magazine in September 2014 regarding the GOGR of that summer. Here are some excerpts:
The GOGR has sometimes been described as the place where the legends return and this once again, rang true. One of SGM's most beloved characters, Little Willie Wynn, served as emcee for the evening concerts and he also thrilled the audience with his distinct tenor voice during the late night Jam Session. Bill Shaw, who sang tenor for the Blackwood Brothers for well over 20 years, once again took the stage to thunderous applause. The crowd was amazed at the vocal artistry of this 90-year-old.
…One of the more poignant moments was during a jam session when Bill Crowe, former member of the Blue Ridge Quartet, joined L.D. Young (Couriers), Charles Yates (Speer Family), Buddy Burton (Statesmen and others) and Larry Parker (Southmen) to sing "When I've Gone the Last Mile of the Way." Other legends who took the stage were Sue Dodge, Les Beasley, Tommy Atwood, Derrell Stewart, Gerald Williams, Archie Watkins and Jack Clark.
…Each year an individual is added to the Piano Roll of Honor. A program featuring the pianists attending the event precedes the announcement of the honoree. This year selections were performed by Jack Clark, Derrell Stewart, Jonathan Sawrie, Ellen Marsh, L.D. Young and others. The final performance was by Jeff Stice who was named as this year's recipient of the honor. In response to the urging by the audience, he played "Last Date" in Floyd Cramer style. Throughout the event, Jeff happily joined many of the groups and added his unique styling to their vocals.
At SGN Scoops, we trust that the GOGR will be back, bigger and better than ever, in 2017.
For more information, visit http://www.grandolegospelreunion.com/
For more news click here
Tags:
GOGR
,
gospel music
,
Grand Ole Gospel Reunion
Posted in
announcements
,
artists
,
breaking news
|
Comments Off

on GOGR – Grand Ole' Gospel Reunion – cancelled for 2016
Written by Staff on January 17, 2016 – 10:17 am -
There was another terrorist  attack last night, this time in Burkina Faso.  It this time, al Qeada is claiming responsibilty. Among those killed was Mike Riddering, an American missionary.
We reprint for you excerpts from The Toronto Star:
"Six Canadian aid workers and volunteers from Quebec are among those killed after a prolonged attack by Islamic extremists in Burkina Faso's capital, Ouagadougou.
There were 28 people of 18 nationalities killed and 56 others wounded after a 15-hour siege that ended Saturday night at a hotel popular with international business travellers on the busy Avenue Kwame Nkrumah in the city's centre, what one Paris-based newspaper dubbed the Champs-Élysées of Ouagadougou."
CNN reported: "The United States said one American died. 'We extend our condolences to the family of Michael James Riddering. Our thoughts and prayers are with his family at this difficult time, as they are with all those affected by this brutality,' State Department spokesman John Kirby said."
Fox News stated: "An American missionary and orphanage director was among the dozens killed by Al Qaeda-linked militants in the West African nation of Burkina Faso Friday night.
Mike Riddering was sitting in a cafe frequented by westerners across the street from the Splendid Hotel in the capital city of Ouagadougou when gunmen rolled up and opened fire.   A pastor from nearby Yako who worked with Riddering was able to escape, according to a family friend.
"Every week, Mike would go out and feed the widows in the surrounding villages," said Brant Brooks, who has known Riddering for three years, in an interview with Fox News."
Mike Riddering left behind his wife, Amy, and an adopted daughter.  They had been living in Burkina Faso since 2011. They had moved there from their home in southern Florida. Above photo courtesy of Fox News.
Please pray for this Missionary's family and the family of all those who were killed in this attack.
The world needs our prayers. As Karen Peck and New River would say: Pray Now!
SGNScoops extends sympathy and prayers to all the families of those who were attacked.
Tags:
Burkina Faso
,
Pray
Posted in
announcements
,
breaking news
|
Comments Off

on Burkina Faso attack: Pray for Missionary's Family
Written by Staff on October 2, 2015 – 10:49 am -
CHARLOTTE, N.C.,
Oct. 2, 2015
 /
Christian Newswire
/ — In coordination with area churches and government authorities, crisis-trained chaplains with the
Billy Graham Rapid Response Team
have been dispatched to Roseburg, Ore., in response to the shooting at Umpqua Community College. Several
news reports
indicate that ten people were killed including the shooter, and many more wounded, in the
Thursday
morning attack.
"It breaks your heart," said Jack Munday, international director of the Billy Graham Rapid Response Team, after learning of the shooting. "You just don't expect something like this to happen, and the sudden, violent and evil nature of it just compounds the suffering. Please join us in praying for the devastated families that lost loved ones, and for all of those who witnessed and survived this horrific attack."
Umpqua Community College is located near Roseburg, Ore., a community of just over 21,000 some 70 miles south of Eugene, Ore. Approximately 3,000 full-time students and 16,000 part-time students attend classes on the 100-acre campus.
The Billy Graham Rapid Response Team has provided emotional and spiritual care following more than 15 shootings since its inception, including the tragedies at Virginia Tech, Northern Illinois University, and Newtown, Conn.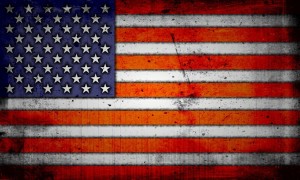 Billy Graham Rapid Response Team chaplains are also currently assisting homeowners in California who have been affected by the Butte and Valley wildfires, which have jointly burned more than 145,000 acres and destroyed hundreds of homes.
For more information on the ministry, including videos, photos, news articles and an interactive map of former and current deployments, visit www.billygraham.org/rrt. Updates can also be found at www.facebook.com/RRTChaplains.
About the Billy Graham Rapid Response Team:
The Billy Graham Rapid Response Team was developed by Franklin Graham and the Billy Graham Evangelistic Association following the attacks of Sept. 11, 2001. It has since grown into a nationwide network of chaplains in 48 states who are specifically trained to deal with crisis situations. They have deployed to more than 200 disaster sites, including shootings, floods, hurricanes, wildfires and tornadoes.
SGN Scoops extends its prayers and condolences to all affected by the Oregon shooting.
Tags:
Billy Graham Rapid Response Team
,
Oregon Shooting
,
Prayer
,
Umpqua Community College
Posted in
announcements
,
breaking news
|
Comments Off

on Billy Graham Rapid Response Team Dispatches Chaplains to Oregon Following Mass Shooting at Umpqua Community College   
Written by Staff on September 24, 2015 – 5:25 am -
It's time to wish a very HAPPY BIRTHDAY to our own Rob Patz. Rob is publisher of SGNScoops digital magazine, owner of all SGNScoops and SGMRadio websites and CEO of Coastal Media. He is known and loved by Gospel music artists, industry personnel and every one he meets.
Go to the SGN Scoops Facebook page and wish Rob a Happy Birthday today!
Tags:
coastal media
,
gospel music
,
rob patz
,
SGMRadio
,
sgnscoops
Posted in
announcements
,
breaking news
|
Comments Off

on Happy Birthday to Rob Patz
Written by Staff on September 3, 2015 – 7:25 am -
Nashville, Tenn (Sept. 3, 2015) – While change is never easy, when GOD is in it, it is always good. With that, owner and tenor singer of Beyond The Ashes has announced a new season for his 10 year ministry.
Beyond The Ashes was started by Anthony Facello a decade ago with a passion and vision to touch lives for Christ. The group has been nominated for Dove Awards as well as receiving the Breakthrough Artist of the Year Award at the Absolutely Gospel Music Awards because of their progressive style and extraordinary talent.
Facello felt a tug in his heart to move in a different direction with his life and shared that with the other members of the group. He helped each member move forward into other ministries and now that the transitions have been finalized he issued the following statement:
"We all know there are changes of season. I love when Summer turns to Fall. The crisp air brings a feeling of new and fresh. With that being said there is a new season that has arrived in my life. Eight months ago God started dealing with me about a change and now the time has come for the last page of this chapter to turn. I have been blessed the last 10 years to lead the ministry of Beyond The Ashes. God has allowed me to play a part in the journey of many fine and talented gentlemen and now they are in great places. I have learned so much and my faith has become much stronger through these years. Thank you to all of the wonderful friends, churches and promoters who believed in Beyond The Ashes and in me. I will continue to nurture those wonderful relationships God has blessed me with. I love you all and ask for your continued prayers as I walk in this new season."
Though the full-time ministry of Beyond The Ashes is coming to a close, Facello anticipates continued opportunities to serve God in various capacities. He looks forward to some solo dates and, also, to periodically travel and share in music ministry with friends singing and speaking about the infinite LOVE of God. Additionally, there will be limited appearances in a new format of BTA which will be called Beyond The Ashes and Friends.
For information about Anthony Facello and to keep up with exciting ministry ahead visit ww.beyondtheashesonline.com orwww.facebook.com/beyondtheashes .
For booking call 615-823-1557 or email scheduling@beyondtheashesonline.com .
About Anthony Facello
Anthony Facello, the group's founder and tenor singer, is no stranger to Christian music. The Dove nominated male vocalist has been traveling for 18 years. He has sung and toured with some of Gospel music's most recognized names and even enjoyed being a part of the well-known Gaither tour on several occasions. He is a singer's singer. His incredible tenor voice is revered as one of the best in the industry. This is an opinion, not just shared by fans, but also, by industry peers. Anthony's heart, though, is what really sets him apart. He is deeply committed to his calling. He would rather see someone sincerely touched by the music than be recognized for his gifts. In his free time, which is pretty infrequent, Anthony loves to get in a good work out at the gym, or just sit down and have coffee with friends.
Anthony shares, "I started out as a child singing in church and then with my family. Every week I would record Paul Heil's program, The Gospel Greats, and I would listen to those tapes over and over. I always knew that I was supposed to be in full time ministry and God saw fit to open that door in 1993." In addition to being an incredible vocal artist, Anthony also enjoys writing music. He was born in Baltimore, MD and now makes his home in Pleasant View, TN.
Tags:
Anthony Facello
,
Beyond the Ashes
,
Christian artist
,
gospel music
Posted in
announcements
,
artists
,
breaking news
|
Comments Off

on Anthony Facello Announces A New Season