Written by Staff on July 31, 2014 – 9:39 am -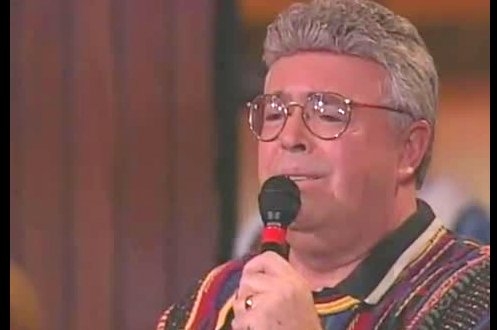 By Philip Foster
I doubt there are many people in Gospel music who will not recognize the name Jim Murray.   Every once in a while, it seems that someone will come along in Gospel Music who stands out from all the rest. Such a person, in my opinion, is Jim Murray.
I have wanted to interview Jim for some time now, but the opportunity never presented itself. Recently, I had the good fortune of connecting with Jim and asked if he would be willing to have an interview. To my great surprise and pleasure, he agreed.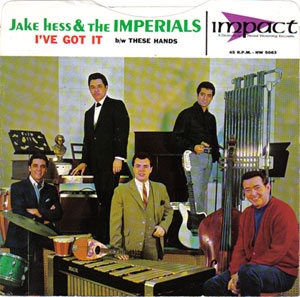 The first time I heard Jim was while attending a Gospel concert at PCVS School in Peterborough, Ontario. The mighty Imperials were in the city playing at the high school. The Imperials were the crème de la crème back in the day. I have mentioned before, that in these early years, groups like the Imperials, the Blackwood Brothers, the Speer family, the Cathedrals and so many more, were a major influence on this young Christian man. I was literally mesmerized listening to the Imperials, but especially a young tenor named Jim Murray.   Jim was hitting what seemed like impossible notes and doing it with such ease and a gentle power, with songs such as "Even The Praise Comes From You," or "Behold The Man," or "I'll Meet You in the Morning." I didn't know much about four-part harmony in those days and didn't know a tenor from a baritone, but I did know what was good!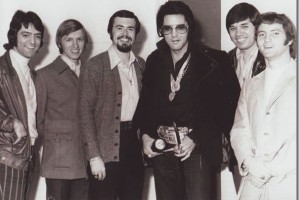 Every time I came out of these concerts, I knew beyond a doubt what I wanted to do with my life. I wanted to be involved in some capacity with Southern Gospel Music. Never in a million years did I ever once think that I would be talking to men like Jim Murray and having the pleasure of conducting an interview with him. What a gracious and gentle man of God.
Jim was born in March of 1944. His hometown is Lansing, Michigan and he now resides in Mt. Juliet, Tennessee, where he is the Minister of Music and Senior Adults. (what church??) I asked Jim how old he was when he first started to sing. "I remember singing in the little children's choir in Lansing, Michigan. I would have been about five years old. My first solo singing engagement was for our Sunday School program when I was about six or seven years old. I can't remember the song, but I'm sure it was a short solo."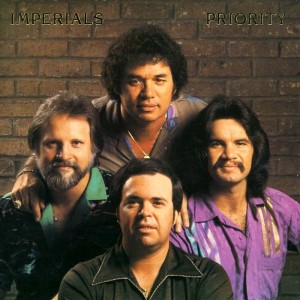 Murray shares that his parents were very supportive of his career. "Even though I never got a degree from university, I have gathered some wisdom from my 50-plus years on the road. "They came to concerts as long as they could and were always there to encourage me in my efforts for the Lord, through music." I asked Jim if he took vocal training.   "Yes, I studied voice for two years at Michigan State University with Dr. Gene Greenwell who at one time had been with the Metropolitan Opera Company." Dr. Greenwell gave Jim what he says was the best advice he's ever received. "Dr. Greenwell told me, "If you don't take care of your voice, no one else will."
"Even though I've had three throat surgeries on my vocal chords, I have been able to sing with God's help," says Murray. "I'm not as high as I once was, but as I have always said, it's not how high you sing, but how well you sing up high. Most people don't know if you are singing a high C or a high D. They just know if it sounds good or not!"
Murray had already gained much experience by the time he joined the Imperials. "The first group I sang with was a gospel group called the Melodaires. We were in high school together and that's when I was introduced to Southern Gospel Music. After that, I sang with the Orrell Quartet out of Detroit Michigan. Then in 1964, I got married and moved to Dallas, Texas, where I sang with the Stamps trio. From there I moved to Arlington, Texas, and sang for a short while with Bob Wills and the Inspirations. It was in 1966, that I joined Jake Hess and the Imperials. I sang with the Imperials for 20 years from 1966 to 1986."
While he was with the Imperials, Jim would back up such singers as Jimmy Dean, Elvis, Pat Boone and Carol Channing. During that 20-year span, Jim was part of over 50 albums, five Grammys and 15 Dove Awards. Eventually, the Imperials started to drift from their trademark four-part harmony, into a more aggressive pop style and Jim decided to move on to other things. In 1998, the Imperials were inducted into the Gospel Music Association's Gospel Music Hall of fame. (1)
I asked Jim if he enjoyed any other genre of music. "Yes, my father was a real jazz, big band buff and so I was raised on Stan Kenton, Glen Miller, the Dorsey Brothers, Dave Brubeck along with the Ray Coniff singers and so many more I can't name here." Other family members were also blessed with vocal talent. "My mother was a very good alto singer. My older son Brent sings very well and my wife Loretta had a very nice alto voice; in fact, we did an album together several years ago and traveled and sang together for over 12 years."
When asked if he had a favorite singer or group, he answered, "Over the years there have been, so many groups that have been so spectacular in our industry. I really enjoyed the Blackwood Brothers and the Statesmen back in the day. Now I enjoy the Booth Brothers, of course the Gaither Vocal Band and Legacy Five along with the Mark Trammell Quartet and Ernie Haase and Signature Sound and……as you can see, I have a lot of favorites."
Of course, Jim sang with the Gaither Vocal Band and is on the Gaither Vocal Band Reunion DVD. My final question to Jim was, "What do you want people to remember about you?"He replied, "I hope they look beyond the gift that God has given me and remember that I loved my family and that I wanted to be in the center of the Lord's will for my life. My life verse is Psalm 27:1. "The Lord is my light and my salvation; whom shall I fear? The Lord is the strength of my life; of whom shall I be afraid?" (KJV)
Since my initial conversation with Jim and his willingness to do this interview, I learned the tragic news that his beautiful wife Loretta had passed away and was promoted to Heaven. Quite honestly, I didn't know what to do. Of course, I most certainly did not want to bother Jim during this sorrowful time. After a few weeks passed by, I nervously touched base with him again. I offered Jim my sincere condolences and he was very gracious, thanking me for my sensitivity and informed me that he still wanted to do the interview.
Jim and Loretta were married 50 years and had raised two sons, James Brent and Christopher Michael. Jim said to me, "I would love for you to pay tribute to Loretta as she was the one who was so supportive and encouraged me throughout the years." He explained that Loretta had been ill, and expressed how empty he now feels with the sudden change that has been forced upon him. As we chatted on the phone, it was such a joy to know that beautiful Loretta is cheering Jim on and anxiously waiting for that glorious day, when all God's children will be forever reunited!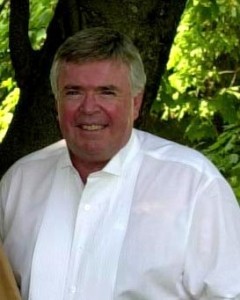 As I write these articles and I know I have mentioned this before, the hardest thing for me is trying to sum up a career that spans well over 50 years, into a few paragraphs. It's impossible to do. I would encourage the reader to contact Jim and thank him for all the years he has ministered and all the amazing songs he has recorded. Thank him by ordering some of his anointed music. You will be glad and blessed that you did! You can contact Jim at one of the numbers or email below.
(1) WIKIPEDIA in 1998, The Imperials were inducted into the Gospel Music Association's Gospel Music Hall of Fame. All five original members, Jake, Armond, Gary, Sherrill, and Henry; as well as Terry Blackwood, Sherman Andrus, Joe Moscheo, Jim Murray, and Russ Taff were there to accept the induction.
Even the praise comes from you     https://www.youtube.com/watch?v=m9mJfY8Qomk
Behold the Man                                 https://www.youtube.com/watch?v=jIKrUPk4keo
I'll Meet You in the Morning           https://www.youtube.com/watch?v=cEiVahHmVeEhttps://www.youtube.com/watch?v=cEiVahHmVeE
Contact Jim Murray at: Minister of Music and Senior Adults, Victory Baptist Church, 1777 Tate Lane, Mt. Juliet, TN 37122
Email Jim Murray at: jimmurray@vbcmtj.org         mailto:jimmurray@vbcmtj.org
Questions? Comments? You can email Phil Foster at prossfoster@gmail.com
Written by Philip Foster, first published by SGM Radio in July 2014.
For more artist features on SGM Radio website, please visit http://www.sgmradio.com/
Tags:
Elvis
,
gospel music association
,
Gospel Music Hall of Fame
,
Imperials
,
Jim Murray
,
Philip Foster
,
sgm radio
Posted in
SGM Radio
|
Comments Off

on Jim Murray of the Imperials
Written by SGN Scoops Staff on July 17, 2014 – 8:52 am -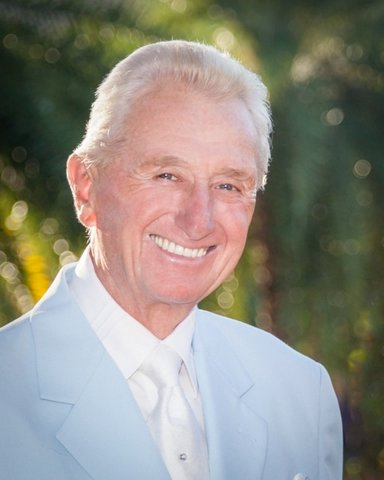 By Philip Foster
The year was about 1967. I drove over to PVCS high school, in my city of Peterborough, to hear a group called the McDuff Brothers. The McDuff brothers consisted of John, Colman and Roger McDuff. Playing piano for the group was a young man, which I later learned was born in Canada! His name was Lorne Matthews.
As a fairly new Christian it seemed as if every song sung and every note played were for me only. I vividly recall watching this talented young piano player play with such ease. It seemed as if his fingers flowed over the keys! The other thing I remember was the smile that was constantly on his face. It was during this time period that God was working in me and He instilled a love for this wonderful style of music. I loved the singing and I loved the piano playing. Lorne Matthews, with his contagious smile, made a huge impact on a young Christian man.
I had the privilege to talk with Lorne Matthews on the phone recently. We chatted a bit and I learned a lot about this talented man of God. "I was about 10 years old when I first started getting involved with the piano," says Matthews. "I think my first public performance was playing for a ladies group called the Batten Sisters." This was in a church in Toronto. "Later on, I played for a group called The Sons of Praise. Realistically, this was the first time that I got involved with quartet-type music."
Lorne has many of the Gospel greats as his musical inspirations or heroes. "The Blackwood Brothers, the Statesmen and Henry Slaughter all had a great influence on me as I got involved with the business."
Lorne was born in Toronto, Canada. He studied at the Toronto Conservatory of Music and at London Bible College. His first exposure to Gospel Music was with the Benson Brothers Quartet, during the 1950's. From 1959-61, he was a member of the King's Men Trio, the first professional group he was with.
It was during this period, that Lorne married his sweetheart, Jimmie Ruth, in December of 1962. Lorne and Jimmie Ruth decided to move to Canada, because of his involvement with the King's Men. Later, while still in Canada, Lorne joined the group, the Salton Brothers. Lorne recalls, "I think the Salton Brothers were Canada's first full time group. The Salton Brothers had a weekly Gospel Music show. I believe it was the first TV show of this type in Canada."
After the Salton Brothers, Lorne joined the McDuff Brothers. He was with the McDuff Brothers from 1965-1967. During this period, their son Mark was born in London, Ontario. "We decided to move to the USA because we thought there may be better musical possibilities there."
With all the different groups Matthews has played for, I asked him if he had any favorites. "Without a doubt," he quickly replied. "The McDuff Brothers. This dedicated, anointed group taught me and showed what ministry really is."
Lorne's one big ambition was to play piano for the Blackwood Brothers. One night, Lorne had a dream that James Blackwood had called him and offered him a position with the Blackwood Brothers. In that dream however, God told him to stay with the McDuff Brothers. Shortly after this, James Blackwood did call Mathews and offered him the job. Lorne shared his dream with James Blackwood, but Blackwood said, "Lorne, if God has spoken to you in that manner in a dream, I would encourage you not to leave the McDuff Brothers." Matthews stayed with the McDuff Brothers until they disbanded.
One of Matthew's memorable moments was playing the piano for David Mainse's very first TV program, in Pembroke, Ontario. The year was 1962. David Mainse is well known in Canada for the Gospel Program, 100 Huntley Street. Mathews also served in several church positions during this time period. He had a short stint with the Landmark Quartet, before joining the prestigious Cathedral Quartet in 1971-72.
Lorne Matthews also toured with his own family, Jimmie Ruth, Mark and Melody. The Matthews family recorded several instrumental and vocal recordings during this period. In 1979 he returned with the Cathedrals for a short stay.
After this period, Lorne, Roy Tremble and George Amon Webster joined together, to form the Brothers Trio. I contacted Roy Tremble to ask him about Lorne Matthews. "Lorne is probably one of the most talented people I've had the pleasure of working with. I've been doing this for almost 50 years and he's got to be the best piano player I ever worked with." He continued, "Lorne was writing some great songs back then." While talking with Roy Tremble, he joked, "Just don't ever let him drive, especially on snow and ice."
After the Brothers Trio disbanded, Lorne concentrated his focus on his solo album Keyboards for the King Ministry, along with his wife, Jimmie Ruth.
While working on research for this article, I was totally blown away by the different tributes and awards Lorne Matthews has received. With the space that I'm allotted, it is impossible to list them all here. One of the more memorable moments for Lorne was being inducted into the Piano Roll of Honor Hall Of Fame in 2003.   Also in 2003, he was presented with the living legend award for over 45 years in Gospel music. Matthews had the honor of playing piano for President Ronald Reagan, for his first congressional prayer breakfast.
In 2006, Matthews went to Nigeria, where he performed for over eight million people all at one time and at one place. He also performed with the McDuff Brothers during this concert.
Today, Lorne and his wife Jimmie Ruth are hard at work with Keyboards for the King Ministry. The Matthews home base is in Lakeland, Florida; they often spend the summer months working the Northern states and visiting their family in Ohio.
This is a breakdown of Lorne's busy life and ministry:
1950s Benson Brothers Quartet
1960-61 The King's Men Trio
1962-64 Salton Brothers
1965-67 The McDuff Brothers
The Landmark Quartet
1971-80 Cathedral Quartet
1974-79 Lorne Matthews Family
1980-81 The Brothers
Present day: Keyboards for the King
I encourage the reader to visit Lorne and Jimmie Ruth's website. Read Lorne's remarkable testimony. Listen to some clips of Lorne and Jimmie Ruth's anointed music. Here you can find a wonderful list of music you can purchase, or email Lorne and Jimmie Ruth and let them know how much you appreciate their years of dedicated ministry.
Lorne Matthews Website         http://www.lornematthews.com/
Lorne Matthews 2002 Grand Old Opry   https://www.youtube.com/watch?v=zE8g6PJz5S0
https://www.youtube.com/watch?v=nhqP4bJD-zk
Written by Philip Foster for SGM Radio. First published April 2014. For current features please visit  http://www.sgmradio.com/
Tags:
Brothers Trio
,
cathedral quartet
,
Christian artist
,
gospel music
,
Gospel pianist
,
Lorne Matthews
,
McDuff Brothers
,
Philip Foster
,
Pianist
Posted in
SGM Radio
|
Comments Off

on Pianist Lorne Matthews: Contagious smile and Canadian born
Written by Staff on June 20, 2014 – 9:26 am -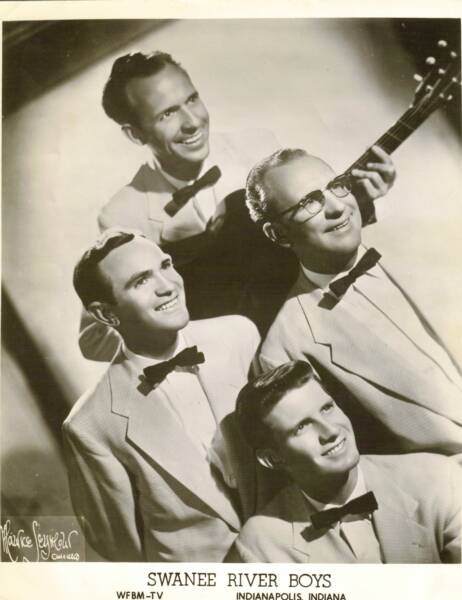 By Philip Foster of SGM Radio Website 
"When a young man from Kentucky looked me up after several years, to thank me for the songs that touched his heart were instrumental in him receiving Christ as His personal Saviour… to God be the glory, it's worth it all!"
In my continuing effort to pay tribute to some of our long time Gospel singers, I'd like to introduce you to Bill Nelson. Some of our younger readers may not be familiar with that name, but they may be familiar with the Swanee River Boys. Bill Nelson was a member of that famous group. Bill has one of the smoothest baritone voices I've ever heard. I will attach a video link at the end of this article. Please take time to listen to it and be blessed as I was.
In 1945, a 12-year-old Bill Nelson accepted Jesus into his life and he knew what he wanted to do with his life. Sitting in the first row of his father's church, listening to groups like the Rangers, the Blackwoods, the Stamps and many more, he asked God to please let him sing Gospel Music.
God heard his prayer and within a few years Asbury Adkins, Homer Fry, Jim Terry and Bill Nelson formed the Dixie Melody Boys of West Virginia.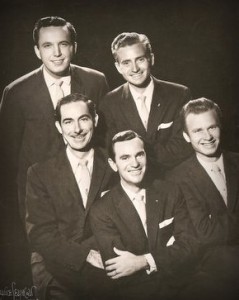 During these early years, the group developed their own radio show on LPLH Huntington. Harold Lane, who many will remember from the famous Speer Family, formed the Harmony Boys Quartet. After Harold left the group to sing with the Speers, Bill joined Horace Floyd who was a former tenor of the Swanee River Boys, and together they formed the Monitors Quartet. Bill states, "This was my very first professional singing group." After three years, Horace went into the ministry as a preacher and Bill kept the group going for another three years.
Buford Abner of the Swanee River Boys had told Bill many years earlier, "If we ever need a singer, we will call you." Well, at this time they did need a singer, and true to his word, Buford called Bill Nelson, and as Bill states, "I joined my dream quartet at age 28 as baritone."
After just a two-day rehearsal, Bill recalls, "We went on live television and later cable television in Cincinnati, Ohio. Then our show was televised throughout Columbus, Akron Dayton, and Indianapolis." Bill says, "We stayed with this endeavor for a while, staying busy on television.   After a while, we were booked to play at the war memorial auditorium in Nashville."   Bill says, "The boys were not too excited about this, but I managed to talk them in to it. To our great surprise, it was standing room only."
"The next great surprise for us," Bill exclaims, "was to open up for the Happy Goodmans! We walked on stage with Buford on bass and Bill Carver on electric guitar." He continued, "A hush fell on the crowd and I recall praying silently for the Lord to help get us through this, so we could get back to Indianapolis where folks love us. To our great surprise and amazement, we played for five encores and standing ovations. We fell in love with Nashville."
They returned to their television shows, but once again, to their great amazement, three different recording companies offered the Swanee River Boys a recording contract. Bill states, "We signed with Skylite Records and they moved us to Nashville." The group realized that everything that was happening was returning the group back to their Gospel roots.
The group became very busy with television shows, gospel concerts and even overseas tours. The groups were even featured in a movie called, Sing a Song for Heaven's Sakes.
All this eventually took its toll on Buford. He had to retire. Bill recalls, "My sons, Michael, Chris and Marc, along with Gary Timms, filled in tour dates and called themselves the young Swanees." During this time, tragedy struck the Nelson family. Bill's son Chris passed away suddenly.   Bill sadly recalls, "I was ready to give up. I was bitter, and I recall asking God, 'Why? Why not me? Why take a handsome young son who was soon to become a dad?'" He continued, "I said that I would never sing again. Many times during this tragedy, God reminded me of my calling to sing gospel and to bless folks." Bill continues, "Our God never leaves us in the valley." With some time to heal, Bill and his singing friends reformed the Monitors Quartet. They recorded for Zondervan records and Stamps Baxter's records.
During the next few years, the group went through many personal changes. Bill exclaims, "Once again, I felt it was time to give it up." For the next three years, Bill didn't sing. He remembers, "The burning desire to sing was still there." Bill knew that his friend David Reece had retired the Rangers Trio. Bill recalls many years before when the Swanee River Boys, the Rangers Trio, and the Chuck Wagon gang all toured together, "I recalled saying to David Reece, 'When we both get old and ugly, lets sing together.'" One day, Bill recalls, "I phoned David Reece and said, "Its time." After joking with one another about being old and ugly, they reformed the Rangers Trio with Greg Harrleson. "During this time, we signed with Morning Star Records. We recorded a special project, Moments to Remember. Shortly after this endeavor, David Reece went home to be with the Lord.   Once again, Bill recalls thinking, "it's time to hang it all up."
Bills son Michael continued with the Rangers.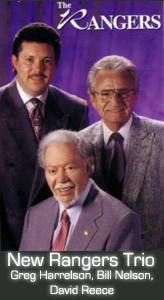 God was still not finished with Bill Nelson. After a while, the Jordan River Boys reorganized and were paying tribute to the Swanee River Boys with some of their songs. Bill Nelson was honored by the Governor of Tennessee with the Ambassador of Goodwill award.   "We are working on a project now," Bill explains, "But because of illness of one of the member's wife, we are putting the project on hold until after the New Year."
Bill stated to me, "Phil, it is not an easy road. There were many miles during the part time years. You wear out tires and there are so many costs, like fuel and food, and you receive very little offerings." He ended his email to me, by stating this, "As of January 2014, I will have been in Gospel Music for 60 years and I have no plan to retire. A young man from Kentucky looked me up after several years to thank me for the songs that touched his heart and were instrumental in him receiving Christ as His personal Savior. When incidents like that happen, why would I want to retire? To God be the glory. It's worth it all! Thanks to my best friend, best fan and love of my life of 40 years, my wife Jeanie for her prayers, encouragement and sacrifices."
Bill had one final word of advice: "Watch what you pray for!" (John 6:39, 40).
Please contact Bill through one of the links below! Tell him how much you appreciated his dedicated years! I know he would appreciate it.
http://www.youtube.com/watch?v=Un_SW10q1vI Bill Nelson: "Touch Me"
Bill Nelson on Facebook: https://www.facebook.com/profile.php?id=100002528195536&fref=ts
Contact Bill Nelson by email: ranger.bill@live.com
Written by Philip Foster and first published by SGM Radio website on January 2014.
For current artist features visit http://www.sgmradio.com/
Tags:
Bill Nelson
,
Christian artist
,
gospel music
,
Philip Foster
,
sgm radio
,
Swanee River Boys
Posted in
SGM Radio
|
Comments Off

on Bill Nelson of The Swanee River Boys
Written by Staff on May 29, 2014 – 9:27 am -
I am asking God to use me this year, any way He wants to use me. I am a yielded vessel and am listening to His voice to give me new songs, new sermons and new places to minister.  I am excited and looking for great things in 2014." (1)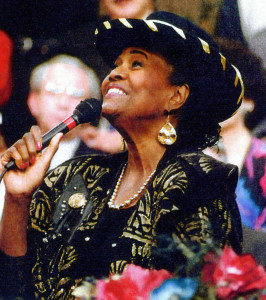 In our ongoing effort to pay tribute to long time Gospel singers, allow me to introduce Ms. Lillie Knauls. This beautiful, never married, woman of God has been singing and preaching Jesus for over 35 years.  Miss Lillie (as she likes to be addressed) is a regular on the Gaither videos. If you are a viewer of the Gaither videos, Ms. Lillie is not hard to spot.  Her beautiful smile seems to illuminate those around her.  Ms. Lillie is also known for the many hats she wears. She is respectfully known as the hat lady.  The reason for these hats is not just for style as Ms. Lillie explains, "I grew up in the church and as a little girl I played the piano and tambourine and sang in the choir. The first Sunday of the month was Communion Day. All the women wore hats to the services."
Being respectfully recognized as the hat lady has opened many doors for Ms. Lillie.  She has had countless opportunities to speak and sing at ladies breakfast and luncheon meetings. There is much more to Ms. Lillie Knauls than her hat ministry, which can be traced back to the '60's, where she was a soloist for her home church in San Jose, California.
In 1969, she became part of the Edwin Hawkins Singers and traveled the world. The Edwin Hawkins Singers are perhaps best known for their arrangement of "Oh Happy Day." "That was a great time in my life, being able to sing with that fabulous choir.  It opened so many doors for me, but since I had a full time job working at a telephone company, I did not have the time to work all the bookings that came my way, so in August of 1978, I resigned and a whole new world opened up to me!"
One of the first assignments from God to Ms. Lillie was to travel to Hawaii to work with a beach ministry that conducted a Sunday church service for the tourists.  Ms. Lillie says, "We ministered at the most beautiful church in the world!"  Hawaii has become Ms. Lillie's most favorite place.
I had the good fortune to speak with Ms. Lillie on the phone, from her California home. During our conversation, I learned that Ms. Lillie has been a part of the Gaither videos for over 20 years! I asked her if she had any favorite moments from the videos and she replied, "Quite honestly, every moment I'm there is a favorite moment.  Just being with all those legends and singing the songs I grew up with that still move me.  I am so grateful for Bill and Gloria Gaither for blessing the world, with these videos." Read more »
Tags:
Bill and Gloria Gaither
,
Dove Award
,
Edwin Hawkins Singers
,
Gaither Homecoming
,
gospel music
,
Grand Old Opry
,
Hat Lady
,
Lillie Knauls
,
Mahalia Jackson
,
Philip Foster
,
Rosetta Tharpe
,
sgm radio
,
Vestal Goodman
Posted in
SGM Radio
|
Comments Off

on Homecoming Sweetheart Lillie Knauls