Written by Staff on January 16, 2015 – 1:05 pm -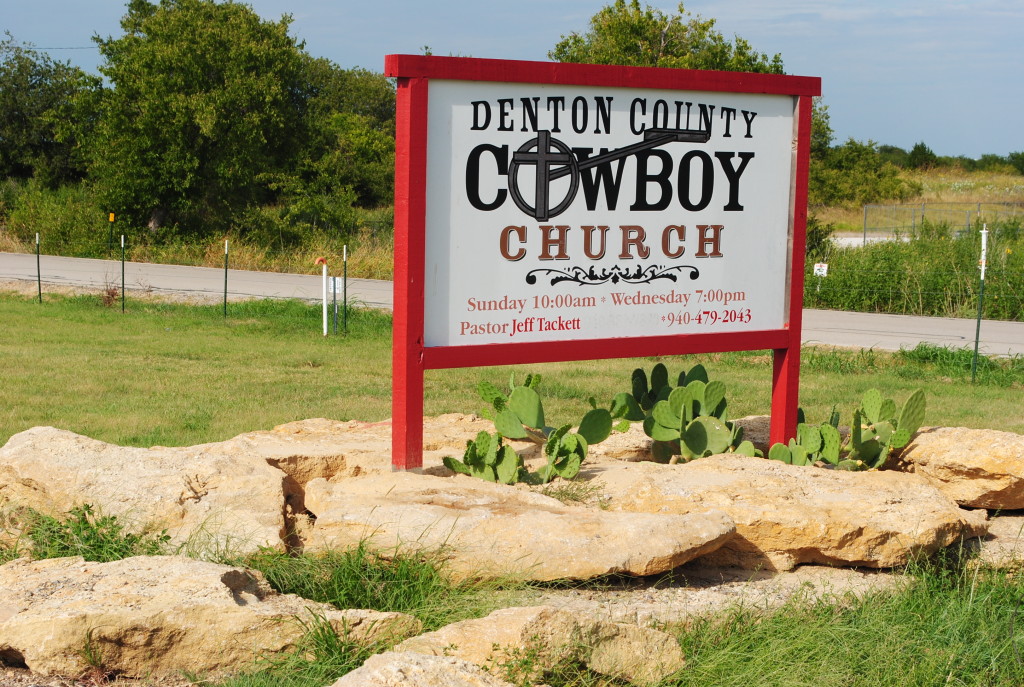 By Vivian Belknap
For the 2nd annual Denton Gospelfest, Southern Gospel Music promoter, David Ray, put together a very diverse show this year by bringing to the stage musicians from 13 to 81 years of age. The venue location was at Denton County Cowboy Church in Ponder, Texas. The Cowboy Churches are a growing Jesus-centered fellowship with emphasis on the "cowboy" style of worship. The dress is casual with cowboy hats and boots in evidence. Almost always there is a rodeo arena on the property and Denton County Cowboy Church is no exception. They have a large well-built arena adjacent to their worship center with an area for children to play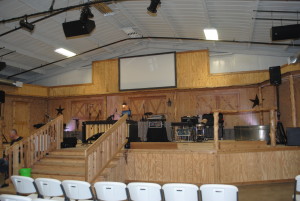 during a rodeo event or during services. The church is situated in a rural area, surrounded on all sides by pastures and woods. They have a horse trough, which serves as a baptistry, and the décor is pure western with horse saddles and hay bales being a part. Most of the Cowboy Churches favor Country Gospel music as well as Southern Gospel and the hymns. The leadership there was very welcoming and concessions were in abundance. Doesn't get much better: great Southern and Country Gospel music and great Texas food!
The concert began with Lisa Dye, a local singer from Grand Prairie Texas, the daughter of Glen Dye, who opened with "The Holy Hills of Heaven," and "This Ship Was Made to Sail." Then Matt Jones, a member of the King's River trio from Ft. Worth, Texas, joined her on stage. Not only did they sing a duet, but he also did a fine job on the keyboard.
David Ray kept us entertained between sets by telling stories of his childhood, growing up as a PK, (you know, a preacher's kid.) I grew up as one, and oh, yes, we have stories!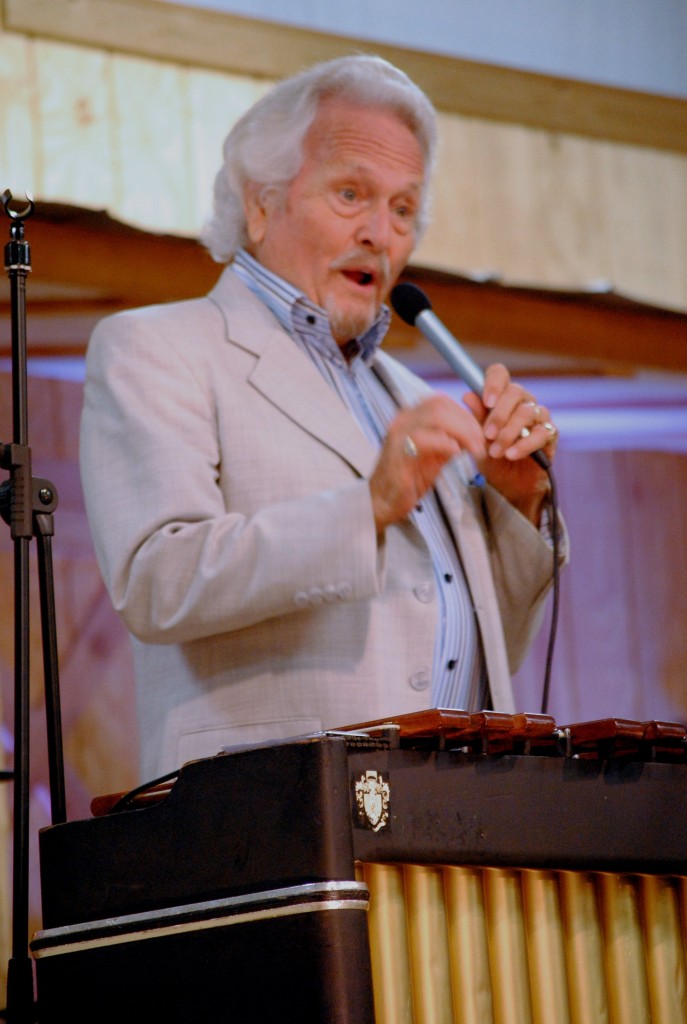 Next we were introduced to Reynold Rutledge and his magnificent instrument, a marimba. Are you familiar with a marimba? If not, it looks like a xylophone, but there is a difference between the two instruments. The xylophone has an octave range of 2 ½ to 4, and the marimba has a 3 to 5 octave range, and even higher for newer instruments. The marimba has a more mellow sound and is more suited to a solo rather than an ensemble set as Reynold so masterfully proves in his performances.
Reynold opened with "God On The Mountain," filling the auditorium with his rich tenor voice. Even though he is 81 years young and has been playing and singing for 75 years, one would never know his age by looking at him or hearing him sing. He then played "Give Them All To Jesus," with a great Latin feel, and ended it with "cha, cha, cha." That put a smile on all our faces.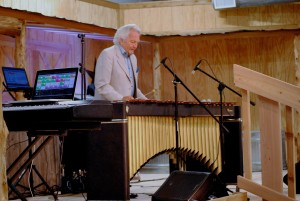 Next he sang "I Know Who Holds My Hand," with fantastic lungpower; really he doesn't need a microphone. Next on the marimba was "Gentle Shepherd," and he gave this song the sound of being in the islands. We heard "Dwelling in Beulah Land," and "This is Just What Heaven Means to Me," and he started it with a yodel. That put another smile on our faces. His eclectic music brings much variety to the program.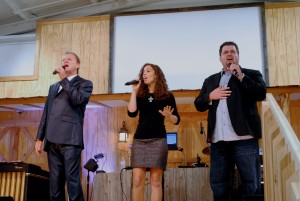 The great family harmony of The Hootens followed Reynold Rutledge. The Hootens are from Waskom, Texas. Where is Waskom, TX? It is on I-20 just a short distance from the Texas/Louisiana border. The trio consists of Ronnie, Donnie and Carli Hooten. In late 2012, Donnie was invited to sing at Open Range Fellowship Church in Greenwood, Louisiana. After some time, he invited his daughter, Carli, to sing with him. They thought it would be fun to put a little group together and since they had sung a few times in the past with Donnie's Uncle Ronnie, they spoke with him about becoming a group. They agreed to be known as The Hootens and began to sing just about every Thursday night in front of 800 people at the Open Range Fellowship Church. Through this exposure, the group gained popularity in the area and began receiving invitations to sing at other churches. Read more »
Tags:
christian country
,
Denton Gospelfest
,
gospel music
,
Lisa Dye
,
Reynold Rutledge
,
southern gospel
,
The Erwins
,
The Hootens
,
Vivian Belknap
Posted in
artists
,
concert reviews
|
Comments Off

on DENTON GOSPELFEST