Written by Staff on June 30, 2020 – 5:48 am -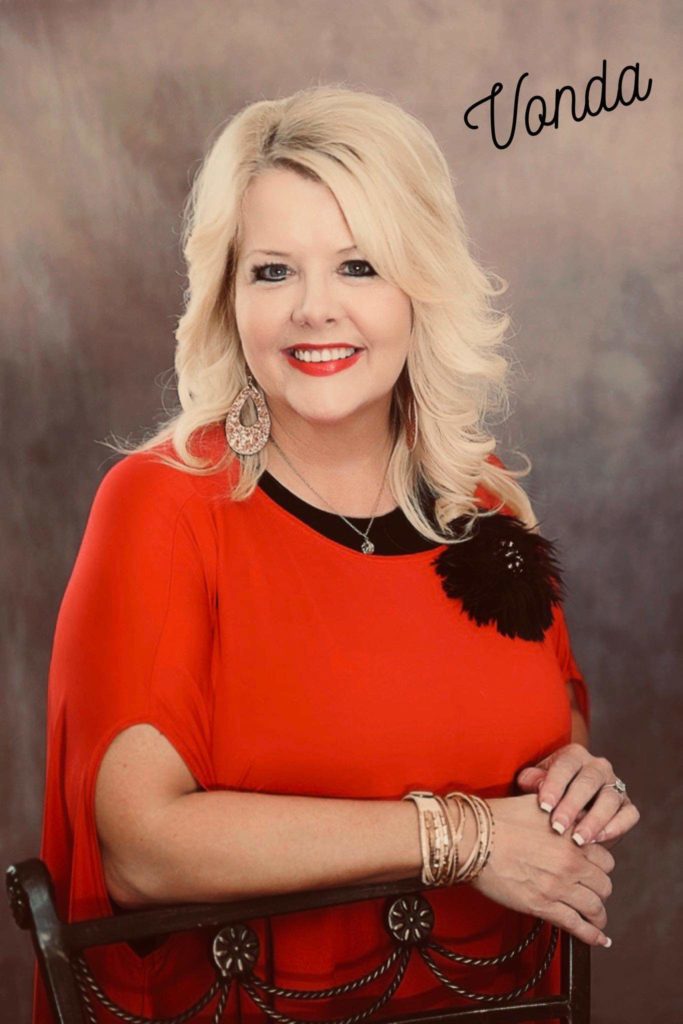 Many of you know Vonda Armstrong as a member of the sweet ladies trio, Hope's Journey. You may also know Vonda as the CEO of Hey Y'all Media. And many of you listen to her as the host of Strictly Southern and Strictly Country on WPIL FM.
Did you also know that Vonda and her husband Jack Armstrong host an all Requests Show on SGMRadio.com? And did you know that she is one of the powerful engines behind Creekside Gospel Music Convention, Southern Gospel Weekend, and many other gospel music events? And did you know that she is in charge of Social Media and Advertising at SGNScoops.com?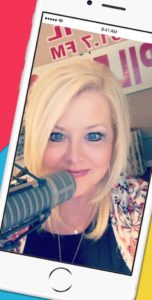 On top of all of this, Vonda writes the DJ Spotlight feature for SGNScoops.com every month, plus the Weekend Word for the SGNScoops website, as well as other website articles.
There are many other behind the scenes activities that Vonda looks after, and SGNScoops would not be the same without her.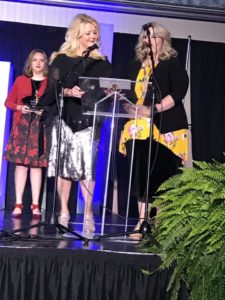 For all of this, and for everything else that we didn't have space for, Vonda Armstrong, thank you so very much.
We wish you a very happy birthday and hope that this coming year is filled with many blessings from God as you draw closer to him.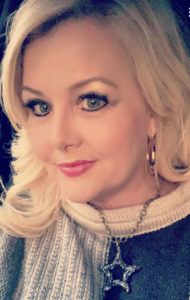 Happy birthday Vonda Armstrong!
Be sure to visit Vonda's page on all social media outlets and wish her a very happy birthday!
Tags:
gospel music
,
Hey Ya'll Media
,
Hope's Journey
,
SGNScoops Magazine
,
SGNScoops.com
,
Southern Gospel Music
,
Vonda Armstrong
Posted in
announcements
,
artists
|
Comments Off

on Happy birthday to Vonda Armstrong
Written by SGN Scoops on December 27, 2012 – 6:34 am -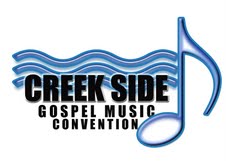 Atlanta, GA.(December 27, 2012) – WATC Television out of Atlanta, Georgia, will be airing the Lou Hildreth 75th Anniversary Celebration held at Creekside Gospel Music Convention on October 30, 2012. The event was hosted by Coastal Media Group and SGNScoops to honor Lou Wills Hildreth, a Gospel Music legend who was delighted by tributes from artists such as Phil Cross, Ann Downing, The Blackwoods, Clayton Inman, Jeff Stice, David Sutton, The Southmen and many more, as well as video clips from Larry Gatlin, Larry Ford and Bill Gaither. Many of these special moments are shown on TV Special to be aired December 29, 2012 at 3:00pm.
Patricia Mathis and her crew of WATC TV, Atlanta's TV 57, recorded the Celebration and is excited about airing the TV Special. "The inspiring and precious life of Lou Wills Hildreth, taped at Creekside Gospel Music Convention, will be aired in a 75th Anniversary Celebration special on www.watc.tv, Saturday, December 29, from 3:00 p.m. to 5:00 p.m. You will not want to miss this special honoring Lou for her 75 years of spreading the gospel in music through her own singing, inspiring others and being a person that everyone wanted to know. Thanks to Rob Patz of SGNScoops Digital Magazine and his crew for making this special an awesome event."
Rob Patz, CEO of Coastal Media Group and publisher of SGNScoops, was thrilled to have the opportunity to honor his friend, Lou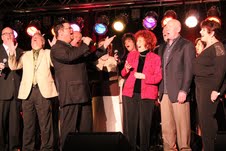 Hildreth, in such a way. "Lou has spent her lifetime promoting this special music and its timeless message," said Patz. "To be able to celebrate her achievements and the many friendships she has made was a blessing. We are excited that WATC TV was there to record this special event for those who couldn't be with us. We hope many will tune in and watch!"
Picture information: Lou Hildreth, J.P. Miller and choir
 About WATC TV: WATC TV provides Atlanta with a mix of family, Christian and educational programming. It is known to viewers as the home of Atlanta Live and is seen over the air throughout the metro Atlanta market and also in over one million cable and satellite homes. WATC is the home of many original series and has been honored with numerous Angel and Telly Awards, as well as receiving it first EMMY in 2010. The station's programming can be seen around the world via video streaming located on the WATC website at http://www.watc.tv/
About Creekside Gospel Music Convention: Creekside Gospel Music Convention held it's inaugural event at the Smokey Mountain Convention Center, Pigeon Forge, Tennessee from October 29 through 31, 2012. The CGMC is presented by SGN Scoops and Coastal Media Group at Pigeon Forge and is the home of The Diamond Awards and other special events. Next year's dates are October 28, 29 and 30th, 2013. For more information on Creekside Gospel Music Convention visit http://www.creeksidegospelmusicconvention.com/
About SGNScoops: SGNScoops Digital is a fully-downloadable monthly magazine that exists to promote the gospel by unveiling what is intriguing and real about Southern Gospel and Christian Country music. SGNScoops offers music news and views as well as concert and book reviews, inspirational articles and features reaching beyond our gospel music world. SGNScoops is the home of the Diamond Awards, a fan-based annual awards program recognizing the best in Southern Gospel and Christian Country music.  SGN Scoops is always digital, always free. For more information: https://www.sgnscoops.com/
Tags:
Ann Downing
,
Atlanta Tv
,
bill gaither
,
Channel 57
,
coastal media
,
Creekside Gospel Music Convention
,
David Sutton
,
Jeff Stice
,
Larry Ford
,
Larry Gatlin
,
Lou Hildreth
,
Lou Wills Hildreth
,
Patricia Mathis
,
phil cross
,
rob patz
,
sgnscoops
,
SGNScoops.com
,
The Blackwoods
,
The Southmen
,
WATC
Posted in
announcements
|
Comments Off

on LOU HILDRETH 75TH ANNIVERSARY CELEBRATION TO BE AIRED DECEMBER 29, 2012 ON WATC