Written by SGN Scoops on August 8, 2013 – 2:32 pm -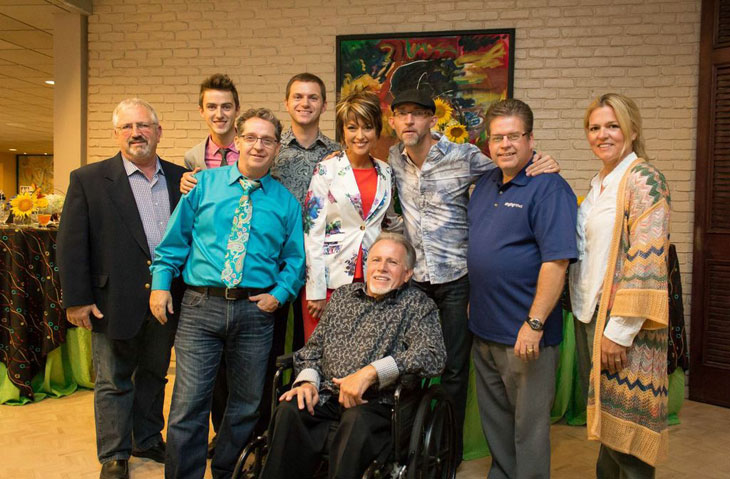 Nashville, TN (August 8, 2013) Award winning artist, the Browders, celebrated three number one hits on the Singing News Charts as well as four #1 hits on the Absolutely Gospel Music Charts with a party at BMI attended by numerous industry and media personnel, including representatives from Solid Gospel Radio, Singing News, Homecoming Magazine, Daywind Records, and AbsolutelyGospel.com and Broadcasting and Digital Media Corp.
Daywind President, Ed Leonard, told the guests, "Daywind is excited to have the Browders as our newest artist and proud to help them celebrate all their number 1 songs and top ten hits from their last album 'The Message'. Their new album 'Time Machine' is being released through Daywind. We expect to see more number 1 songs from this CD."
Matthew Browder commented, "What a year this has been, and it is not even over yet. While we do not travel and sing for awards and #1 songs, we appreciate the acknowledgment from fans and the radio DJs who chart our songs. If these #1 songs and awards help us reach more people with the message of the Gospel, then we gladly accept them."
Voted "Breakthrough Artist of the Year" at the Absolutely Gospel Music Awards in 2013, the Browders are coming off a record-setting achievement. In addition to "Praise You In This Valley," their latest #1 song, "Message Of The Cross," "Stepping Stones," "Land Of No Goodbyes," and "Fall On My Knees" were all #1 songs. All were penned by the Browders. In all, seven songs from the album "The Message" reached the top ten.
The group's new album,"Time Machine," was a year in the making and released to Christian retail and digital outlets on Tuesday, August 6, 2013, through Daywind Records. The album features the hit single "He Is Alive," which debuted on the national radio charts at #34.
The Browders are also celebrating their #1 song for July on the Singing News charts "Praise You In This Valley" with an "unprecedented" move by giving away an mp3 of the song FREE on their web site to anyone who signs up on their e-list. Just go to the Browders website for more instructions on how to get that free download.
For more information on the Browders visit www.thebrowders.com, or www.facebook.com/pages/The-Browders-Friends.
You can contact the Browders at office@thebrowders.com
Daywind Records is home to such great artists as Adam Crabb, Karen Peck and New River, the Perrys, and more. Daywind is distributed to Christian retail by New Day Christian Distributors (www.newdaychristian.com) and to the general market by Select-O-Hits.
Tags:
Daywind Records
,
Homecoming Magazine
,
Praise You In This Valley
,
singing news
,
Solid Gospel Radio
,
Southern Gospel News
,
The Browders
,
The Message
Posted in
announcements
|
Comments Off

on Browders Celebrate #1 Song
Written by SGN Scoops Staff on July 26, 2013 – 1:32 pm -
This weekend's Harmony Road television program will be the first of two to exclusively feature videos

from the 2012 National Quartet Convention. Harmony Road is teaming up with the convention to help promote the last NQC in Louisville, before it moves to Pigeon Forge, TN in 2014. The dates for this year's historic event are September 8-14.
Hosted by Singing News Publisher and Solid Gospel Radio host Les Butler, Harmony Road can be found weekly on TNN/The Nashville Network and other broadcast stations and cable outlets. More information can be found at www.harmonyroadtv.com. Viewers are also encouraged to "like" Harmony Road on Facebook at www.facebook.com/harmonyroadtv to be entered in a contest to win a pair of tickets to this year's evening events at the National Quartet Convention. Other contests will follow with chances to win an online streaming package and more.
Clarke Beasley, Executive Vice President of the National Quartet Convention says "We are delighted to be partnering with Harmony Road to help promote the 2013 NQC, which will be a very special and historic year as we conclude a wonderful era in Louisville, Kentucky." Roger Spears, Harmony Road Producer adds "Clarke and the staff at the National Quartet Convention have offered encouraging support of Harmony Road since its inception. We're proud to team up with them on this series of programs and the exciting contests". Music on this week's program includes Legacy 5 with "Living in the Palace", Tribute Quartet with "Homesick Angel", "The Old White Flag", performed by the Triumphant Quartet, Mark Bishop with "God Builds Churches with Broken People" and Jeff and Sheri Easter (with special guest Les Butler on piano) bring us "A Little Bit of Sunshine".
Other members of the Harmony Road team include Gospel musican Cody McVey with interviews and stories from the road as well as Allan Rhodes, Technical Director.
Tags:
Clarke Beasley
,
Homesick Angel
,
national Quartet Convention
,
Roger Spears
,
singing news
,
Solid Gospel Radio
,
southern gospel concerts
,
Southern Gospel News
,
The Nashville Network
Posted in
announcements
|
Comments Off

on This Week's Harmony Road TV Program Features National Quartet Convention Videos
Written by SGN Scoops Staff on March 10, 2011 – 9:54 am -
The National Quartet Convention and the Salem Radio Network have just announced that NQC Alive, a weekly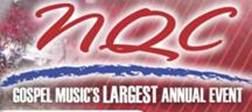 syndicated radio program produced by the NQC and hosted by radio veteran Rodney Baucom, will be featured each week on the Solid Gospel Radio Network beginning Saturday, March 12, 2011.  The program will air at 7:00 p.m. Eastern on both Saturdays and Sundays and can be heard on Solid Gospel affiliated radio stations and over their live webcast at www.solidgospel.com.
NQC Alive is a one hour program that features the NQC main stage artists.  Many live performances from the NQC are heard as well as informative interviews and special segments revealing important program elements for the upcoming Convention.  In addition to the Solid Gospel affiliates, NQC Alive is heard on over 200 stations domestically and internationally.
Beginning in April, archived NQC Alive programs will be available for streaming on www.nqconline.com.  There will be a link on the home page pointing to the NQC Alive archives.
Tags:
national Quartet Convention
,
nqc
,
NQC Alive
,
Solid Gospel Radio
Posted in
announcements
,
christian entertainment
|
Comments Off

on NQC Alive Coming To Solid Gospel