Written by SGN Scoops Staff on October 19, 2014 – 10:03 pm -
Bring The Entire Family For The Red Back Hymnbook Choir
Pigeon Forge, TN (October 19, 2014) – SGN Scoops and Coastal Media Group are thrilled to announce that on Wednesday, November 5, 2014, Creekside Gospel Music Convention will host their artists` Red Back Hymnbook Choir! At 5:00pm on Wednesday afternoon, the choir of artists will fill the auditorium of the Smoky Mountain Convention Center in Pigeon Forge, Tennessee with the melodic sounds of favorite hymns.
Creekside welcomes the combined voices of artists singing the old hymns and welcomes all those who appreciate the Red Back songs to the third night of the Convention. Pigeon Forge is a close drive from many States and Creekside anticipates a full house
on Wednesday
night.
To ensure your seat for this popular presentation, visit the Creekside website
Here
and reserve your FREE tickets
HERE
today for the Red Back Hymnal Choir evening of song
Tags:
Creekside Gospel Music Convention
,
Pigeon Forge
,
Red Back Hymnbook
,
Southern Gospel Music Pigeon Forge
,
Southern Gospel News
Posted in
announcements
|
Comments Off

on Creekside Gospel Music Convention will host the Red Back Hymnbook Choir
Written by SGN Scoops Staff on April 28, 2014 – 8:44 pm -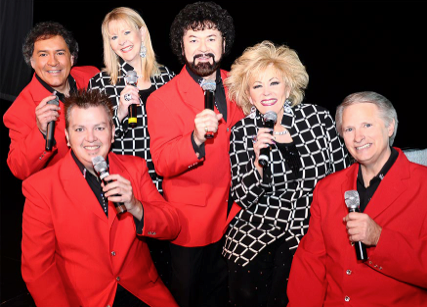 Pigeon Forge, TN – It's a year of celebration as The Blackwoods – one of the most famous names in American music culture – celebrates fifteen years in Pigeon Forge, TN marking their show as one of the longest performing acts on the parkway. Over 10 million tourists from around the globe make their way to Pigeon Forge and the Smoky Mountains every year and many of those have fallen in love with the music, comedy and genuine spirits of RW & Donna Blackwood and their talented cast.
"We love bringing the "Blackwood sound" to so many people from all across the globe every week," said RW Blackwood. "For so many years, we traveled all across the world and now they come to us – we love meeting people from all over!" Donna Blackwood continues, "We love the people and beauty of Pigeon Forge and they've made us feel right at home from the first day – welcoming us with open arms and loving hearts. You won't find a more beautiful setting or more loving people than those right here in Pigeon Forge."
Truly, Pigeon Forge feels like home and home just got a little sweeter. The 2014 season of the "Blackwood Variety Show" finds RW & Donna welcoming some familiar faces to the stage. "The old saying 'things are better the second time around' surely is true," says RW Blackwood. "We are excited to welcome two former Blackwood members – Tana Lonon Rogers and Dave Emery – and can't wait for our friends to see them!"
Tana Lonon Rogers joined the group in 1975 fresh out of Lee College and was a part of the group during their fast paced career with radio hits such as "Stop and Smell the Roses," "Turn Your Radio On," and their Capitol Records hit, "Sunday Afternoon Boatride." Tana comments: "I am thrilled to once again be with RW & Donna. RW & Donna are like family and it's an extreme joy to share the stage with them for two-hours every morning singing songs people love to hear! We have a unique opportunity to entertain and still proclaim the Gospel in this theater setting."
Dave Emery performed with the Blackwoods in Branson for their 1997 season and later went on to sing with the Chuck Wagon gang for several years. "It is so good to be back with RW and Donna. I feel at home on stage with the Blackwoods, because they make feel like I am part of the family."
Completing the group is Jonathan Kunkle and Brad Smith.
The "Blackwoods Morning Variety Show" is performed every morning except Friday and Monday at the Smoky Mountain Opry in Pigeon Forge. The show, produced by Fee Hedrick Family Entertainment Group, features something for every member of the family – from the vocal harmonies of the Blackwoods to the side-splitting comedy of Bob & Marty Hamill and their cast of "characters." The Fee Hedrick Family Entertainment Group also produces the Comedy Barn, Hatfield and McCoy and the 2014 winner of "Best Show," the Smoky Mountain Opry Ultimate Variety Show. Adult tickets are $29.95, plus tax. Children 11 and under are $9.95, plus tax. Tickets are available by calling (865) 428-SHOW (7469). Groups of 20 or more qualify for group rates, available by calling 1-800-768-1170. The Smoky Mountain Opry Theater is located at 2046 Parkway in Pigeon Forge.
For more information on the Blackwoods, visit www.BlackwoodsShow.com.
For more information on Fee Hedrick Family Entertainment Group, visit www.FeeHedrick.com.
Tags:
blackwoods
,
Pigeon Forge TN
,
Southern Gospel Music Pigeon Forge
,
Southern Gospel News
Posted in
announcements
|
Comments Off

on BLACKWOODS CELEBRATE 15 YEARS IN PIGEON FORGE, TN