Written by Staff on May 7, 2016 – 8:10 am -
By Steve Boctor—Husband, Father, Author and Pastor
Mother's Day can be an absolutely wonderful day of celebration. I can picture the children and their dad tip toeing to the kitchen early in the morning quietly making breakfast for their mother. They set the plate of food, a hot cup of coffee, her favourite flower and a card on the tray and bring it all up to her while she's still in bed. What a special moment of love and appreciation for such a deserving mother.
However, Mother's Day can also be very difficult for some women as it can conjure up many feelings of sadness and pain.
– Some are hurting because the mother you love deeply passed away.
– Others are wrestling with the reality that your mother has been diagnosed with a terminal illness and cherishing every moment you have with her is bitter sweet.
– Some have longed to be a mother for so long; but the medical reports have crushed those dreams.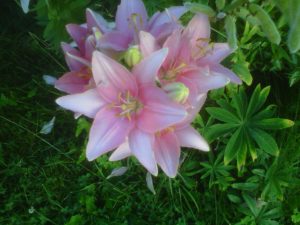 – Some of you may even be grieving, or angry, because you never really had a good mother in your life and were left to raise yourself.
– Some mothers are feeling the tremendous burden of a child (or children) that has not only left home, but is living an unhealthy lifestyle.
– Some are even dreaming of how old your child would be today if they weren't taken from you so prematurely.
On such a day as this, no matter how good or difficult it may be, I believe there is one thing worth remembering: God created each of you with unique qualities that are worth honouring and celebrating.
The Apostle Paul wrote; "Whatever is true, whatever is noble, whatever is lovely, whatever is admirable—if anything is excellent or praiseworthy—THINK ABOUT (ie FOCUS on) such things." (Philippians 4:8)
Tags:
Mothers Day
,
SGMRadio
,
Steve Boctor
Posted in
Christian interest
,
SGM Radio
|
Comments Off

on Celebrating Mother's Day not always easy, possibly painful