Written by Rhonda on October 4, 2010 – 2:04 pm -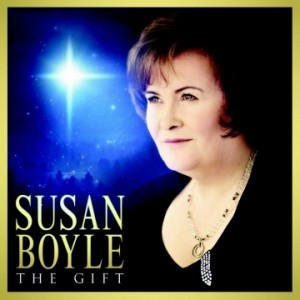 Oct. 1, 2010 – MOBILE, Ala. – Integrity Music, in partnership with SYCO/Columbia Records, proudly announces the Christian retail release of The Gift, the eagerly awaited second full-length album from the top-selling international singing sensation Susan Boyle, available everywhere on Tuesday, November 9.
 One of the most highly anticipated releases of 2010, Boyle's The Gift premieres ten new performances from the former "Britain's Got Talent" contestant whose debut album, I Dreamed A Dream, sold more than 9 million copies worldwide since its release in November 2009.  Like its predecessor, The Gift is produced by Steve Mac.
 
Along with her selection of beloved sacred music — "Do You Hear What I Hear?," "The First Noel," "O Holy Night," "Away In A Manger," "Make Me A Channel For Your Peace," and "O Come All Ye Faithful," Boyle puts her stamp on some unforgettable pop classics including Lou Reed's "Perfect Day," Leonard Cohen's "Hallelujah," and Crowded House's "Don't Dream It's Over."
 
Boyle's The Gift also features the debut of Amber Stassi, winner of the "Susan's Search" online talent contest, singing a transcendent duet with Boyle on "Do You Hear What I Hear?"
 
Boyle explained; "When making this album, I really wanted the songs to touch hearts. Music has always been a companion to me, particularly on special occasions. I wanted there to be a mix of songs that would flow with all our moods this holiday season. As much as the season is a time for reflection, it is also a time for fun and enjoyment with those closest to us."
 
An unexpected pop icon with the voice of an angel, Boyle rocketed to international fame when her performance of "I Dreamed A Dream" (from Les Misérables) on "Britain's Got Talent" became the most watched YouTube video of 2009, with Boyle generating more than 500 million YouTube hits.
 
Boyle surprised the world with her powerful, heart stopping voice when she walked onto the Britain's Got Talent stage in April 2009. By November she had conquered the international music charts with her debut multi platinum album I Dreamed A Dream, selling over 10 million copies worldwide. Her debut album I Dreamed A Dream made Boyle the biggest selling artist in the world in 2009, the fastest selling artist in the world for a decade and the fastest selling artist in the history of the UK charts. I Dreamed A Dream shot straight to the number one spot in over 21 countries including the UK, USA, Canada, Australia, Japan, New Zealand and South Africa.
 
The track list for The Gift:
1. "Perfect Day"
2. "Hallelujah"
3. "Do You Hear What I Hear" (Duet with Amber Stassi)
4. "Don't Dream It's Over"
5. "The First Noel"
6. "O Holy Night"
7. "Away in A Manger"
8. "Make Me A Channel Of Your Peace"
9. "Auld Lang Syne"
10. "O Come All Ye Faithful"
 
Britain's Got Talent Judge (and American Idol creator and former judge) Simon Cowell said; "Susan broke all the rules, became famous literally overnight and has become one of the world's most popular singers. I'm incredibly proud and pleased for her. I think Susan has gone a step further with this new album. She is a very special lady."
Tags:
integrity music
,
Steve Mac
,
susan boyle
Posted in
new music
|
Comments Off

on SUSAN BOYLE RELEASES CHRISTMAS RECORD THE GIFT ON NOVEMBER 9
Written by Scoops Staff on November 11, 2009 – 10:43 am -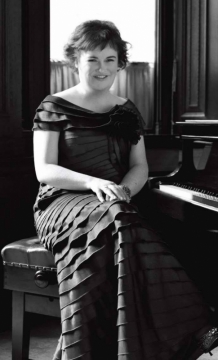 MOBILE, Ala. – Oct. 28, 2009 – Susan Boyle inspired the world earlier this year with her undiscovered vocal gifts on "Britain's Got Talent."  Now, Integrity Music will partner with Sony Music to release her debut CD, culminating her journey from former church volunteer to global recording artist.  Boyle's CD I Dreamed a Dream will be released on Nov. 23 with Integrity Music distributing the record to Christian retail.
Boyle surprised the world with her powerful, heart stopping voice when she walked onto the "Britain's Got Talent" stage. With I Dreamed A Dream, she will, once again, defy preconceptions. The collection of gospel, standards and classic pop songs is expected to be one of the biggest-selling records of the year, already setting records as the largest CD pre-order in the history of the Amazon.com.
I Dreamed a Dream was produced Steve Mac (Kelly Clarkson, Leona Lewis, Il Divo).  The 12-song disc demonstrates Susan Boyle's extensive musical ability and reflects her inspiring story.  Featuring her now-signature songs "I Dreamed a Dream" and "Cry me a River" and soaring renditions of gospel hymns "How Great Thou Art" and "Amazing Grace," the album also includes her unique interpretation of pop songs like Rolling Stones "Wild Horses" and The Monkees "Daydream Believer."  "Who I Was Born To Be" is an original recording written specially for Boyle, while the plaintive and reverent "Silent Night" is sure to become a new, old Christmas favorite.
The 48-year-old Boyle lived an anonymous life in her small village in Scotland, caring for her aging mother and volunteering at Our Lady of Lourdes church.  Boyle always wanted to be a singer, but her music performances were confined to singing in church and karaoke at pubs in her village.  Boyle has said that her mother had encouraged her to audition for "Britain's Got Talent," but it was only after her death in 2007 that Boyle determined to seek a musical career in honor of her mother.
The rest of the story is already legendary.  Boyle shot to worldwide recognition following her audition appearance on "Britain's Got Talent" in April 2009 singing "I Dreamed a Dream" from "Les Miserables." Her performance was quickly posted on YouTube and went viral, reaching 100 million viewers around the world in less than two weeks.  That video has been viewed by 300 million people.  That she placed second on the "Britain's Got Talent" final was of no consequence as the singer had already triumphed at winning the hearts of the world.
Boyle will spend a great deal of time in the U.S. around the release of her debut.  Some of her appearances include "Today" show on Nov. 23, "The View" on Nov. 27 and "Dateline" on Nov. 27.
Tags:
cd release
,
susan boyle
Posted in
new music
|
Comments Off

on SUSAN BOYLE'S I DREAMED A DREAMED DEBUT CD TO BE DISTRIBUTED BY INTEGRITY MUSIC TO CHRISTIAN RETAIL