Written by SGN Scoops on November 15, 2012 – 5:05 am -
WILLIAMSBURG, KY – (Nov 14, 2012) Rev. Troy and Barbara Cupp of the Southern Gospel group known as The Cupps from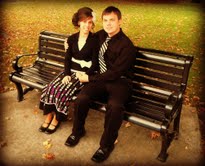 Williamsburg, KY, are pleased to announce the engagement and forthcoming marriage of their daughter, Sarah Cupp to Benjamin Dishman on December 22nd, 2012.
Benjamin is the son of Rev. Gerald and Teresa Dishman of Monticello, KY. "The years have gone by so fast, and our baby is getting married. We're glad that she has found someone that believes in her ministry, and will not take her away from it. Ben is a good person and his talent as a musician will only add to our group. We love him very much." stated Barbara.
"I love Ben very much, and I'm excited about him becoming a part of our group," stated Sarah, "I love to travel and sing with my family. It's what I've always known and done growing up. I started singing when I was only 4 years-old, and now I'm 20. Over the years, I've seen many people give their hearts to God through our music, and I believe in what we do. Although I'm getting married, I will continue to travel and sing with The Cupps."
The couple will be united in marriage at the New Life Tabernacle, located at 886 Black Oak Road in Williamsburg, KY, and will also make their home in Williamsburg, KY.
Tags:
benjamin dishman
,
sarah cupp
,
Southern Gospel News
,
The Cupps
Posted in
announcements
|
Comments Off

on The Cupps Announce Their Daughter's Wedding Date
Written by SGN Scoops on June 12, 2012 – 5:21 am -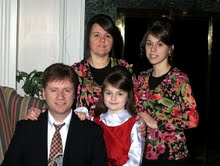 Nashville, TN – Eric Melton announces today that The Cupps of Williamsburg, Kentucky have a signed a Radio Promotions and Publicity agreement with Melton's company: Choice Promotions and Management.
During the year 1996 Melton became acquainted with Troy and Barbara Cupp and their family being the Director of Radio Promotions at Zion Music Group in which The Cupps became a signed recording artist with the label that same year.  The Cupps are known for their song "What's Wrong with Living Right" which reached #32 on several national charts and continuing on the charts for eight consecutive months.  Other Top 80 hits have included such songs as "Army of Angels", "The Man In The Middle, "He's My Friend,  "I Found The Rock plus several other charting singles."
Melton states " It has been wonderful recently getting reacquainted with The Cupps.  One thing I appreciate about Troy and Barbara and their family is they are genuine people.  In 1996 while the promoter at Zion Music we released a single called "He'll Be Calling Us Home".  Not too frequently do you find an artist that is in demand within 3 weeks after their first national release, however as soon as their single had been mailed and we had not even began contacting the stations about the progress of the single, the phone was ringing constantly of churches wanting to get in touch with them for bookings.  I know that God has had their anointing on them all of these years and they continue to bless many lives with their ministry".
In addition to their travels, The Cupps pastor the New Life Tabernacle in Jellico TN and are currently working on their next recording "Somebody's Gonna Stand" with their long time award winning producer Kevin McManus.  The first single from the new CD will be released on Choice Promotions Radio Sampler Vol #2 this summer.  You can find more information in the coming weeks by emailing Choice Promotions at choicepromotionsandmgmt@gmail.com or by going to www.thecupps.org
Tags:
Choice promotions
,
Eric Melton
,
Kevin McManus
,
Southern Gospel News
,
The Cupps
Posted in
announcements
|
Comments Off

on The Cupps Reach Publicity and Promotions Agreement with Choice Promotions
Written by Rhonda on November 12, 2010 – 11:42 am -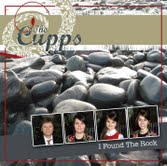 WILLIAMSBURG, KY – (Nov 11, 2010) Zion Music recording artist The Cupps are excited to announce the release of their new CD project entitled, "I Found The Rock."  
 
          This CD is loaded with ten very powerful anointed songs that are sure to bless you.  The Cupps are known by their songs "What's Wrong With Living Right", "Man In The Middle", and "Army of Angels," and this new CD will add to their list of great songs. The title cut and first radio single from The Cupps new CD project is "I Found The Rock," written by Karen Dyess of Wilmer, AL.  Barbara the lead singer for The Cupps said "This song tells about a woman in the bible that was brought to Jesus to be stoned to death. But instead of being stoned, she found the rock-of-ages; the Rock that never changes; she found a Rock she could build her life upon." These are some of the words from The Cupps new original song. Barbara goes on to say "I was a sinner saved by grace, and I too have sinned and deserved death, but thank God I found the Rock when I deserved a stone."
 
        This project was recorded at Hilltop Recording Studios in Nashville, TN and produced by one of the industry's most recognized producers, Kevin McManus. It features several original songs like "I Found The Rock", "The Saviour Man Forgot" and "In God We Trust."  Special guest Randy Swift, a popular southern gospel soloist from Nashville, TN sang background vocal on Troy's new song "Help Me Hold On" The vocals on this new recording was completed just six weeks before Troy's accident.
 
         The Cupps had to face one of the most trying times of their life. Troy had fallen 15 to 20 feet from the roof of his food-pantry building onto the concrete. Then air-lifted to the UT Medical Center in Knoxville, TN where he remained in the Trauma Center from August 4th through the 21st. Rev. Cupp had suffered several injuries including a brain concussion, neck injury, dislocated right arm at the elbow, and right ankle and foot broken in several places.
         After returning home from the hospital, he still remained confined to a hospital bed until September 17th, when he was rushed to the Jellico Hospital in Jellico, TN and placed in ICU for 5 days. Just one month after the accident he would be fighting for his life the second time. Troy had blood clots in both lungs, five blood clots in his right leg, and pneumonia in his right lung. At the same time, Barbara was pregnant and due to give birth on September 16th. Each day friends and family would go to the hospital to see if Troy would be all right and if Barbara would have her baby. Then on September 24th things would begin to make a complete turnaround for The Cupps. Barbara had given birth to a beautiful 8.5 lb baby girl named Leah Grace Cupp and Troy's health had started to improve. On November 5th, The Cupps returned back on the road again. They made their first appearance in Pigeon Forge, TN as Troy sang from his wheelchair. As of this date, 18 radio stations have aired Troy's testimony of his accident and their great trial of faith, and Little Leah Grace has brought so much excitement into their lives. 
 
You can read more about The Cupps and listen to their music clips online at www.thecupps.org
Tags:
Hillsop Recording Studios
,
The Cupps
,
Zion Music
Posted in
new music
|
Comments Off

on The Cupps Release New Project "I Found The Rock"