Written by SGN Scoops Staff on February 21, 2020 – 9:01 am -
Arden, North Carolina  — "Come To The Well" from the Kingdom Heirs' album Everything In Between — which debuted at #1 on the Nielsen Soundscan Billboard Southern Gospel Album Chart at its release — has reached #1 on both the Singing News and SGN Scoops charts.
"Come To The Well" is an upbeat song written by Kenna Turner West, Jason Cox and Devin McGlamery. Lead singer Arthur Rice is featured, singing about all being welcome at the healing stream: "Come to well of living water / Just one taste satisfies / If your running dry / Come to the well of living water / Come and drink your fill, my friend / And never thirst again."
"We're so excited about this song and the #1. It's been a few years since we've had one on these charts," says Rice. "We are grateful for all those that called and requested it, for all the DJs for playing our music, the writers for an incredible song and all the hard working folks at Crossroads for making it happen."
"Come To The Well" is the first single from Everything In Between, the third album in a row the Kingdom Heirs have had debut at No. 1 on Billboard. Released by Sonlite Records, the collection of songs illustrates why the group has been noted as one of the top quartets in Southern Gospel music with full quartet tunes, a cappella hymns and lively instrumentals.
Listen to Everything In Between HERE.
Tags:
Southern Gospel News
,
The Kingdom Heirs
Posted in
announcements
|
Comments Off

on The Kingdom Heirs' "Come To The Well" goes #1 on multiple charts
Written by SGN Scoops Staff on May 7, 2019 – 10:14 am -
Arden, North Carolina  — The Kingdom Heirs's latest album, Something Good Volume Two, has debuted at #1 on Billboard's Southern Gospel chart and at #10 on the Top Christian chart.
On this album, The Kingdom Heirs recorded some of their favorite gospel songs, creating a collection of newly-recorded music from one of Southern Gospel's top quartets. It's a joyful reminder of all the Lord has done with songs retelling classic Bible stories and others about our own experiences with Christ in everyday life.
"A big thank you to The Kingdom Heirs' fans for buying the new Something Good Volume Two project. We are excited that it's our second Billboard #1," says The Kingdom Heirs' Kreis French. "The group did a great job, and special thanks to lead singer Arthur Rice for all his hard work."
The album starts with, "What A Beautiful Day," a song about longing for the day Christ returns, that stays true to the well-known Happy Goodman Family version.
On the current radio single "The Lovely Name Of Jesus," Rice takes the lead with Jerry Martin, Loren Harris, and Jeff Chapman, joining him on the chorus. Rice says this song, written by Squire Parsons and originally recorded by The Kingsmen, has energy and sincerity with a message that simply the mention of Jesus can calm tumultuous situations.
Other songs include, "It's Gonna Be A Good Day," "That's How I Know," "The Love Of God," "Something To Shout About," "Run On," "Thus Saith The Lord" and "When We Sing Around The Eternal Throne."
The album ends on a joyful high note with "Joshua Fit The Battle of Jericho," a lively, upbeat instrumental with the award-winning Kingdom Heirs band of Andy Stringfield on piano, Dennis Murphy on drums and French on bass joined by a big band brass section.
Listen to Something Good Volume Two HERE.
Tags:
Southern Gospel News
,
The Kingdom Heirs
Posted in
announcements
|
Comments Off

on The Kingdom Heirs claim #1 spot on Billboard Chart with Something Good Volume Two
Written by scoopsnews on September 20, 2016 – 7:04 am -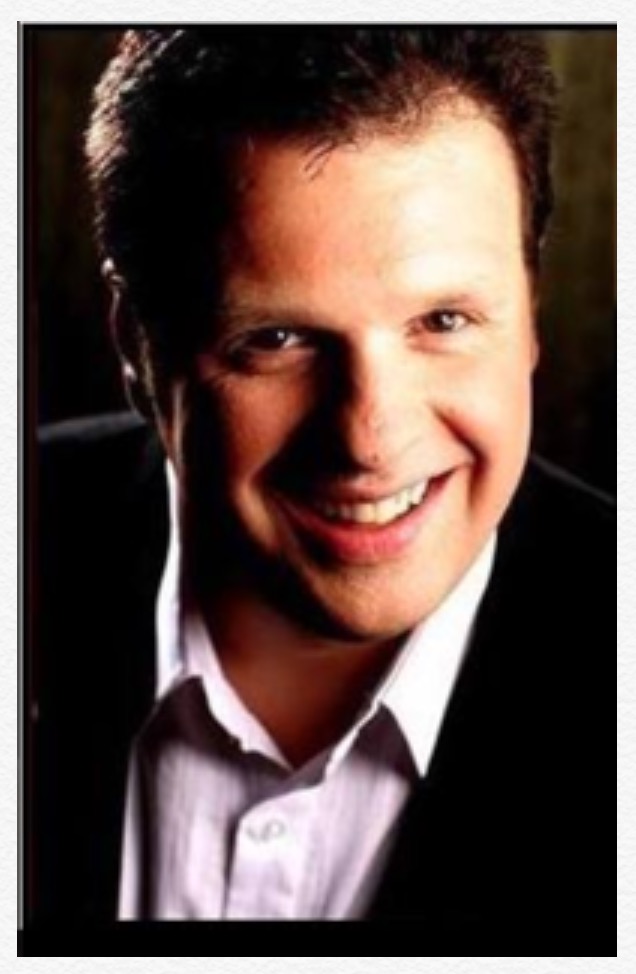 Official Release From The Kingdom Heirs:
With the sudden departure of former baritone Brian Alvey, the Kingdom Heirs were in search of a new baritone.  Andy Stringfield, piano player extraordinaire,
stepped in vocally and has done an exceptional job doing double duty on the piano and the baritone part as we searched for just the right man for the job.
We are so proud and excited to announce that Loren Harris has accepted the position as the Kingdom Heirs baritone!  We welcome Loren, his wife Cindy, and their children Cameron and Kenidy to the Kingdom Heir family.  Help us make them welcome and show our love and support to this wonderful family.
More Gospel News HERE
Tags:
Loren Harris
,
The Kingdom Heirs
Posted in
announcements
|
Comments Off

on Loren Harris joins The Kingsom Heirs…
Written by SGN Scoops Staff on September 18, 2013 – 10:28 am -
Louisville, KY – The 56th Annual National Quartet Convention is now in the history books. For seven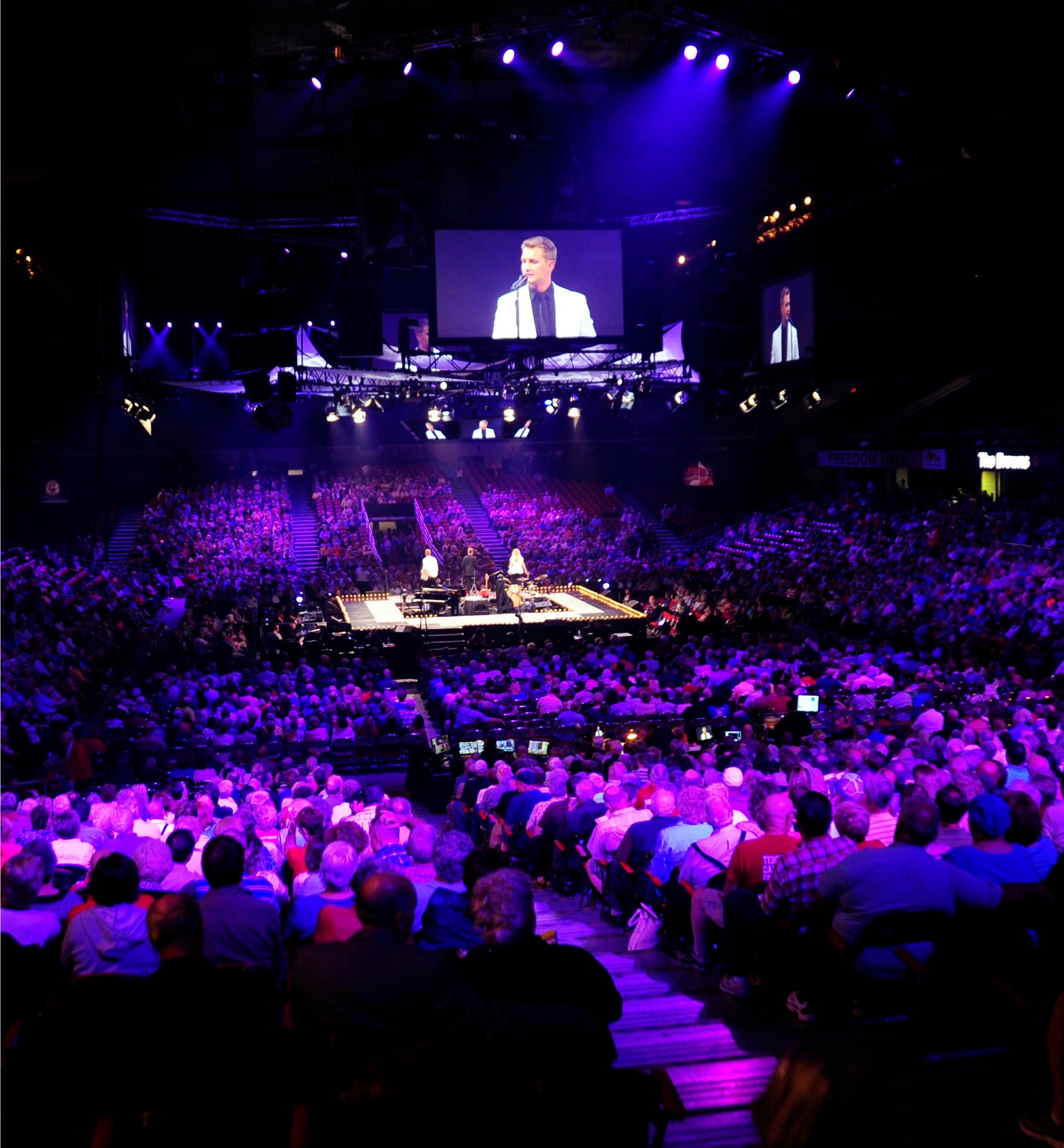 consecutive days, Southern Gospel Music fans from more than 40 states and at least a half dozen countries experienced the city of Louisville, KY, one more time. The week-long event officially concluded on Saturday, September 14, as production trucks were packed, exhibit booths disassembled, cars, vans and buses loaded, and the Kentucky Fair & Expo Center silent once again, marking the end of an era – the end of the National Quartet Convention in Louisville.
Southern Gospel Music's premier event first moved to Louisville from the city of Nashville in 1994. There were those who were not in favor of the move from Music City USA. Even Convention Board members admitted that the move was quite bold. Louisville's Freedom Hall held twice as many seats as the Muncipal Auditorim in Nashville, TN, which had been the NQC home for more than a decade. Fortunately, for the NQC Board, fans, artists and industry members, the move proved to be the right one, as the 1994 NQC set record attendance figures, with evening concert attendance more than doubling and the exhibit area nearly quadrupling. Since arriving in Louisville, the Convention has experienced unprecedented growth, with many special events taking place over the past two decades.
Many Convention attendees, including artists and fans have enjoyed all 20 years in Louisville. While bittersweet sentiments could be felt throughout the 2013 NQC, an air of excitement was also present. Memories of Louisville will forever remain in hearts; nevertheless, eager anticipation awaits for those who make preparations to converge upon the city that will soon be the NQC's new home. According to Clarke Beasley, NQC Executive Director, the final year in Louisville was a great success. "This year many nights had greater attendance than last year, and our subscriber based webcast set an all-time record," Beasley stated. "Fans attending enjoyed another wonderful year in Louisville, but there is obviously eager anticipation for next year in Pigeon Forge, as advances for next year's seating and hotel reservations set advance sales records. So we are very excited as the NQC begins a new era."
The 2013 Convention provided many special memories during it's final year in Louisville. Many of Gospel music's most popular recording artists were featured at this year's event, including multi-award winning recording artists like The Gaither Vocal Band, The Gatlins, Doyle Lawson & Quicksilver, Jason Crabb, Ernie Haase & Signature Sound, The Isaacs, Gordon Mote, The Booth Brothers, The Kingdom Heirs, The Hoppers, Greater Vision and The Mark Trammel Quartet. Additionally, the event featured noted speakers such as Ken Davis, Dr David Jeremiah, Dr Johnny Hunt and Dennis Swanberg. As attendees reminisced about the past 20 years in Louisville, they look forward to making many new memories in Pigeon Forge. "I am really excited," one long-time Convention attendee stated. "I've been to Louisville every year, and I attended the Convention in Nashville before Louisville. In fact, I haven't missed a year since 1983, and I don't plan to miss being in Pigeon Forge in 2014. Wherever the music is, I plan to go!"
The 2014 National Quartet Convention will take place at the Leconte Center in Pigeon Forge, TN, as Gospel Music's premier annual event will take place the week of September 21-27, 2013. Visit www.nqconline.com, or call 1-800-845-8499 for complete information.
Tags:
Doyle Lawson & Quicksilver
,
Dr Johnny Hunt
,
Dr. David Jeremiah
,
Ernie Haase & Signature Sound
,
Gaither Vocal Band
,
gordon mote
,
Greater Vision
,
Jason Crabb
,
Ken Davis
,
Kentucky Fair & Expo Center
,
national Quartet Convention
,
southern gospel
,
Southern Gospel News
,
the booth brothers
,
The Gatlins
,
The Hoppers
,
the isaacs
,
The Kingdom Heirs
Posted in
announcements
|
Comments Off

on 2013 National Quartet Convention – A Celebration of Two Decades of Memories
Written by SGN Scoops Staff on June 11, 2013 – 7:45 am -
We're excited about the June issue of SGNScoops Magazine. What a BUSY month! Scattered all over the country, our writers have captured some of the most exciting events and happenings in Gospel Music. A lot of cool things have been going on in the ministry of the Kingdom Heirs. The Kingdom Heirs are featured as the cover story this month, so don't miss their story. Also this month, Adam Crabb talks about his new album, Ava Kasich shares a powerful testimony, the Jay Stone Singers and Sacred Calling share their latest too. Enjoy the latest in Christian Country news with Paul Summers, and get a younger perspective with Dustin Leming. Be encouraged by Dr. Jeff Steele's devotion and be inspired by Lou Hildreth's Life, Love and Legends. Laurette Willis of Praise Moves shares an article regarding Christian Fitness. The June issue is a special edition due to all of the events covered. Enjoy the inside scoop on the Great Western Fan Festival, Singing in the Sun, Inspiration Pop 2929 Movie Premier, as well as a Union Street concert review. Don't miss the inside scoop and look ahead to the Gospel Legends Reunion too. This issue also includes June Music Reviews and a book review on New York Times Best-Selling Author, Ken Abraham's WHEN YOUR PARENT BECOMES YOUR CHILD. June is indeed a busy month of spotlighting the world of Southern Gospel Music! SGNScoops Magazine is free, so please share with your friends, fans and family!
Tags:
Adam Crabb
,
Allison Durahm Speer
,
Ava Kasich
,
Biblical Times Theater
,
Christian Country News
,
Creekside Gospel Music Convention
,
Dixie Phillips
,
ew York Times Best-Selling Author
,
Gospel Legends Reunion
,
Great Western Fan Fest
,
Inspiration Pop 2929
,
jay stone singers
,
Ken Abraham
,
Lorraine Walker
,
Paul Summers
,
Pauline Patterson
,
Rhonda Frye
,
Rick Kiser
,
rob patz
,
Sacred Calling
,
Sandi Duncan Clark
,
southern gospel concerts
,
Southern Gospel Music
,
Southern Gospel News
,
The Kingdom Heirs
Posted in
announcements
,
sgn scoops magazine
|
Comments Off

on June 2013 SGNScoops Magazine
Written by SGN Scoops Staff on April 26, 2013 – 9:43 am -

SIGNAL MOUNTAIN, TN APRIL 25, 2013: Find a great variety of Gospel music on this week's Harmony Road TV program. The lineup includes quartet, family groups and a capella. Originating from the the Music Road Hotel in Pigeon Forge, Tennessee, the program begins with a rousing rendition of "Jesus Made a Believer out of Me"performed by The Kingdom Heirs. Also featured are family groups, The Bowlings, The Crist Family and the Whisnants. Closing out the program is a unique rendition of "Goodbye World Goodbye" from The Penny Loafers, featuring a cameo by the songwriter, Mosie Lister.
Harmony Road can be found each Sunday morning at 8 Eastern time on TNN/The Nashville Network and other outlets. For more times and stations, including online streaming, go to www.harmonyroadtv.com. Go to www.watchtnn.com for TNN stations, and www.thewalktv.com for WalkTV affiliates.
Harmony Road is a weekly Southern Gospel television program hosted by Les Butler, publisher of "The Singing News" and Solid Gospel Radio Host. Other team members include Southern Gospel Musician Cody McVey providing special interviews and insights, as well as Roger Spears, Producer and Randy Liner, Technical Director.
Tags:
Southern Gospel Music
,
Southern Gospel News
,
The Bowlings
,
The Kingdom Heirs
,
Whisnants
Posted in
announcements
|
Comments Off

on GREAT VARIETY ON THIS WEEKS HARMONY ROAD
Written by SGN Scoops on September 16, 2011 – 6:45 pm -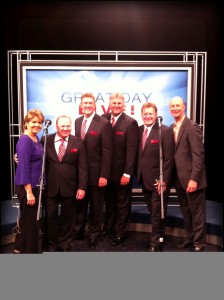 Louisville, KY – The National Quartet Convention, which originally began in 1957 in Memphis, TN, has grown to become Christian music's largest annual event. The seven-night musical extravaganza, taking place this week in Louisville, KY, has captured the attention of both local and national media.  The Grammy-nominated recording artist, Triumphant Quartet, was featured on Tuesday afternoon, as the Quartet represented the NQC on the popular Terry Meiners program, which airs on WHAS Radio.
On Wednesday morning, Dollywood Theme Park's host quartet, The Kingdom Heirs were featured on Great Day Live, which airs on WHAS Channel 11, Louisville's ABC affiliate. The quartet shared their smooth vocal stylings with listeners of the program and were interviewed by the show's co-hosts, Terry Meiners and Rachel Platt (pictured in attached jpg with The Kingdom Heirs).
Fox News reporter, Kelly Wright was on hand at this week's Convention, enjoying the sights and sounds, as well as interviewing featured performers and speakers, including former Attorney General John Ashcroft, who was a part of Wednesday night and Thursday morning's programs. Wright also made a guest appearance on Tuesday evening's line-up and delighted attendees with his energy and excitement, exceptional vocal ability and inspiring message.
The 2011 event continues through Saturday, and will feature appearances by the multi-Grammy Award winning Gaither Vocal Band, as well as Dove Award winning recording artist, The Isaacs. Both groups will appear on Friday evening's program in Freedom Hall.
Renown author, speaker and Senior Pastor of Shadow Mountain Community Church in El Cajon, CA, Dr David Jeremiah will serve as the keynote speaker on Friday, while Dr Charles Stanley, founder of In Touch Ministries, will be featured on Saturday.
Individuals unable to attend the National Quartet Convention in person have the opportunity to watch  performances taking place in Freedom Hall live, as it happens, or on demand through the NQC's popular webcast, www.nqconlinec.com. All events taking place in Freedom Hall throughout NQC Week are available through the webcast.
Seats are available for all afternoon showcases and evening concerts on Friday and Saturday, and may be purchased in the North Wing lobby of the Kentucky Fair & Expo Center. Visit www.nqconline.com for a complete schedule of events.
Tags:
Attorney General John Ashcroft
,
Dr. Charles Stanley
,
Dr. David Jeremiah
,
Fox News
,
Gaither Vocal Band
,
Isaacs
,
national Quartet Convention
,
Shadow Mountain community Church
,
Southern Gospel Music
,
Terry Meiners
,
The Kingdom Heirs
,
triumphant quartet
,
WHAS Radio
Posted in
announcements
|
Comments Off

on Secular Media Embracing 2011 National Quartet Convention – Annual Event Continues Through Saturday
Written by SGN Scoops on July 11, 2011 – 12:50 pm -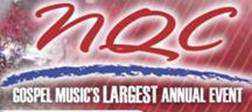 Tuesday, September 13th at NQC will be "Christmas in September" at NQC.  The day will start with a special "Christmas Morning" program at 8:30 a.m. hosted by Greater Vision and featuring Legacy Five, The Kingdom Heirs, Brian Free & Assurance, Sisters & Karen Peck & New River.  The Christmas theme will carry through the entire day and conclude with a special Christmas finale that evening.  It should be a lot of fun. Be sure to visit the website and become a fan of our Facebook fan page to keep up with all the latest news about NQC.
Tags:
Brian Free & Assurance
,
Greater Vision
,
Karen Peck & New River
,
legacy five
,
national Quartet Convention
,
sisters
,
The Kingdom Heirs
Posted in
announcements
|
Comments Off

on Christmas in September theme set for Tuesday, September 13th at the NQC