Written by scoopsnews on September 9, 2020 – 10:09 am -

"Trio Of The Year"
A Traditional Group with 3 Part Harmony
Top 5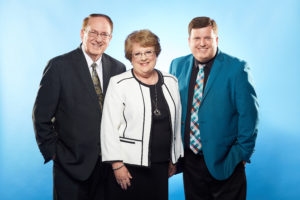 Hyssongs
We will be posting each category throughout the day. The Voting link will be posted at the bottom of the last category.
*The Diamond Awards will be held later this year in Nashville, Tennessee. Date, Time, Venue, and Ticket Information to be Announced.
Tags:
Top 5 Diamond Awards 2020
,
Trio Of The Year
Posted in
announcements
|
Comments Off

on Congratulations to the TOP 5 "Trio Of The Year" 2020 Diamond Awards
Written by Staff on October 3, 2014 – 6:49 am -
Creekside Gospel Music Convention is approaching quickly! The Diamond Awards are being held at Creekside Gospel Music Convention at Pigeon Forge on November 3rd through 6th. These Awards recognize the best in Southern, Country and Bluegrass Christian music and are hosted by SGNScoops digital magazine and Coastal Media Group.
The Diamond Awards have a long history of being a gala event with surprise guests, great music and an evening of worship. We urge you to reserve your FREE tickets HERE
SGN Scoops would like you to meet our top-five finalists for each category of the 2014 Diamond Awards.
Today's category is the Trio Of The Year, defined as a traditional group with three-part harmony.
Last year, we were happy to award the Booth Brothers.
The 2014 Nominees for Trio Of The Year are:
Karen Peck and New River
Booth Brothers
The Martins
Greater Vision
Jeff and Sheri Easter
The Diamond Awards are swiftly approaching. Reserve your free tickets today!
Tags:
2014 Creekside Gospel music Convention
,
booth brothers
,
diamond awards
,
Greater Vision
,
jeff and sheri easter
,
karen peck and new river
,
The Martins
,
Trio Of The Year
Posted in
announcements
,
artists
|
Comments Off

on Trio Of The Year – 2014 Diamond Award Nominees