Written by SGN Scoops on April 21, 2012 – 4:59 pm -
LANSDOWNE, Va., April 21, 2012—Evangelical Christianity lost one of its most eloquent and influential voices today with the death of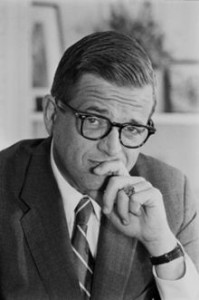 Charles W. "Chuck" Colson. The Prison Fellowship and Colson Center for Christian Worldview founder died at 3:12 p.m. ET today at the age of 80. After a brief illness, Colson passed away at a Northern Virginia hospital with his wife, Patty, and family at his bedside.
On March 30, Colson became ill while speaking at a Colson Center for Christian Worldview conference in Lansdowne. The following morning he had surgery to remove a pool of clotted blood on the surface of his brain, and doctors determined he had suffered an intracerebral hemorrhage. Though Colson remained in intensive care, doctors and family were optimistic for a recovery as he showed some signs of improvement. However, Tuesday (April 17) Colson became gravely ill when further complications developed.
A Watergate figure who emerged from the country's worst political scandal, a vocal Christian leader and a champion for prison ministry, Colson spent the last years of his life in the dual role of leading Prison Fellowship, the world's largest outreach to prisoners, ex-prisoners and their families, and the Colson Center, a research and training center focused on Christian worldview teaching.
Colson has been a central figure in the evangelical Christian community since he shocked the Washington establishment in 1973 by revealing his new Christian commitment in the midst of the Watergate inquiry. In later years Colson would say that because he was known primarily as Nixon's "Hatchet Man," the declaration that " 'I've been born again and given my life to Jesus Christ' kept the political cartoonists of America clothed and fed for a solid month." It also gave new visibility to the emerging movement of "born-again" Christians. Read more »
Tags:
Chuck Colson
,
Colson Center for Christian Worldview Conference
,
Watergate
Posted in
announcements
,
Prayer Requests
|
Comments Off

on Chuck Colson Dies at Age 80