Written by scoopsnews on November 19, 2019 – 7:32 pm -
(From Chris)
David Gordon Freeman, brother of Darrell Freeman lost his battle with Cancer, Tuesday Evening ,November 18 2019. Please remember The Freeman Family in your prayers. David was 65 years old.
Please pray for all The Freemans during this time.
Tags:
Please Pray For The Freemans
Posted in
Prayer Requests
|
Comments Off

on Please Pray For The Freemans
Written by scoopsnews on November 5, 2019 – 9:17 am -
From Jimmy Reno (MARK209)
** Prayer request ** My son was only out of the hospital 1 day and had to be brought back. Hes having some seizure activity that is new. We arent sure if its epilepsy or some other cause. The episodes are scary of course for us and him.
Please keep him and the doctors in your prayers as we try to determine what all is going on.
Tags:
Mark209
Posted in
announcements
,
Prayer Requests
|
Comments Off

on Prayers For Kaleb, Son of Jimmy Reno
Written by scoopsnews on October 2, 2019 – 10:43 am -
From The Reed Brothers
Please send up prayers for my nephew Joshua Reed, son of Ray and Shelia Reed, who was involved in a horrific car accident last night where there was fatalities . He has multiple fractures and is in ICU at North Mississippi Medical Center due to some breathing issues. He is on the ventilator at this time.
Tags:
The Reed Brothers
Posted in
announcements
,
Prayer Requests
|
Comments Off

on Urgent Prayer Request
Written by scoopsnews on July 2, 2019 – 8:28 am -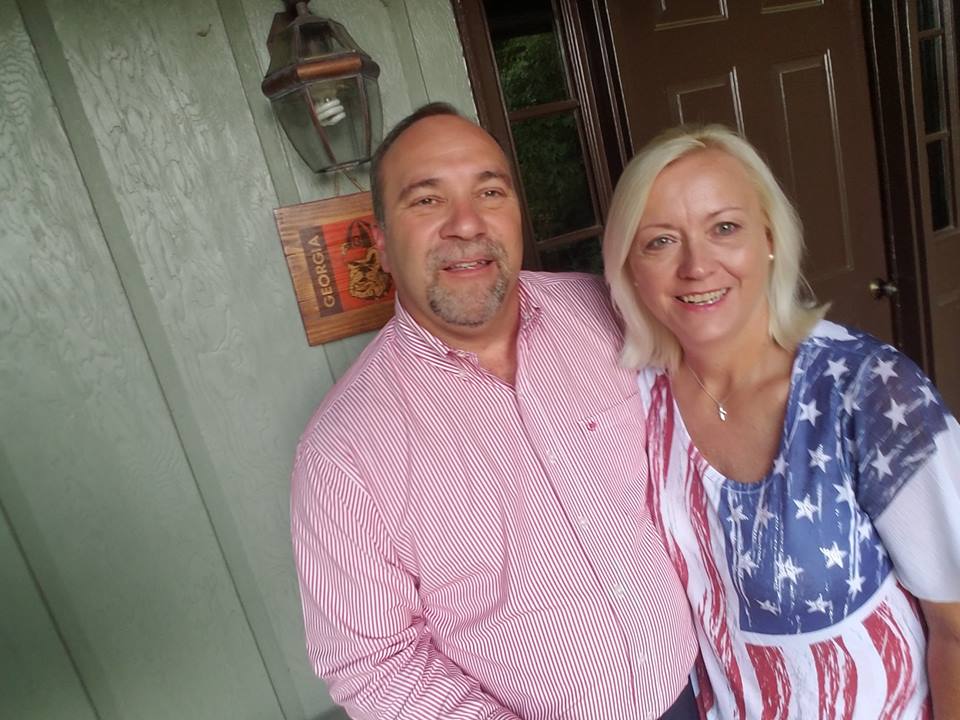 Hey Ya'll! Would you please take a moment and stop what you are doing and whisper a prayer for MaryAnn Worley, wife of Master Peace Quartet's, Bill Worley?
Mary Ann has been battling some health issues and they are in route to the hospital again.
Help us pray for answers, wisdom , and healing!
Thank you all!
Vonda/SGN SCOOPS
Tags:
Master Peace Quartet
Posted in
announcements
,
Prayer Requests
|
Comments Off

on Please Pray for The Worleys
Written by Staff on June 18, 2015 – 4:25 pm -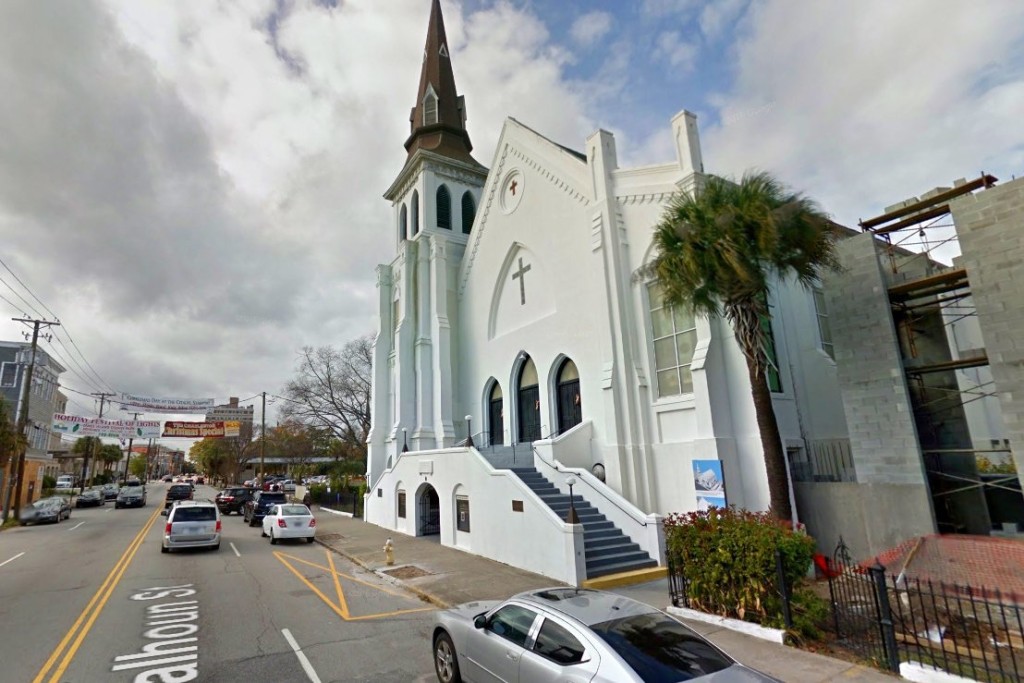 We at SGN Scoops were horrified and saddened to hear of the shootings at the Emanuel AME church in Charleston, South Carolina, last evening. Most of us have at one time or another been a part of an intimate prayer meeting, calling out to God to hear and heal His people. To have that reverence disrupted by violence and gunfire from one taking part in the meeting is something out of a nightmare or a news clip from another place.
Our hearts go out to the families and friends of the victims of this tragedy. We pray that this church will find healing and comfort in the arms of a loving Savior who also weeps along with the hurting. We also pray for a community who once again is in the grips of racial tension. America is in need of prayers by strong, committed Christians who are willing to look beyond colour and creed to lift all their brothers and sisters to the Lord. America needs healing.
"If My People, who are called by My name, will humble themselves and pray and seek my face and turn from their wicked ways, then I will hear from heaven, and I will forgive their sin and will heal their land." 2Chronicles 7:14 (NIV)
Tags:
Charleston
,
repentence
,
sgn scoops
,
Shooting in SC
Posted in
announcements
,
artists
,
Christian interest
,
Prayer Requests
|
Comments Off

on Prayers for Healing for America: SGN Scoops Responds To Shooting In SC
Written by SGN Scoops on October 8, 2012 – 11:30 am -
PRAYERS ARE APPRECIATED FOR BRIAN BURCHFIELD & HIS FAMILY FOR THE PASSING OF HIS GRANDMOTHER, GLADYS BURCHFIELD. BRIAN(FORMERLY OF THE MELODY TRIO & DIVINE PURPOSE) IS A FULL-TIME SINGER/SOLOIST, SONGWRITER, & EVANGELIST WHOSE HAD NUMEROUS CHARTING SONGS IN THE SINGING NEWS MAGAZINE, CHRISTIAN VOICE MAGAZINE, POWER SOURCE MAGAZINE, & THE SOUTHERN GOSPEL TIMES.
GLADYS McLAIN BURCHFIELD, 86 OF SURGOINSVILLE,TN. WENT HOME TO BE WITH THE LORD ON SUNDAY, OCTOBER 7, 2012 AT THE CHURCH HILL HEALTHCARE & REHABILITATION FACILITY IN CHURCH HILL, TN. BORN & RAISED IN CHURCH HILL, TN. & LIVED IN SURGOINSVILLE, TN. FOR THE LAST 24 YEARS, RETIRED FROM THE MOUNTAINEER RESTAURANT IN CHURCH HILL,TN. THAT WAS FAMOUS FOR FEEDING NUMEROUS GOSPEL SINGERS, GROUPS, & GOSPEL CONCERT ATTENDEES. SHE ATTENDED NORTH FORK BAPTIST CHURCH IN ROGERSVILLE,TN. & PHIPPS BEND FREEWILL BAPTIST IN SURGOINSVILLE,TN. & WAS A MEMBER OF ELM SPRINGS UNITED METHODIST CHURCH, CHURCH HILL,TN.
SHE WAS PRECEEDED IN DEATH BY HER HUSBAND, 2 SONS, 1 SON-IN-LAW, 1 DAUGHTER-IN-LAW & 5 BROTHER-IN-LAWS. SURVIVORS INCLUDED 5 SONS, 3 DAUGHTER-IN-LAWS, 15 GRANDCHILDREN, 23 GREAT-GRANDCHILDREN, 6 SISTERS, 1 BROTHER, 1 BROTHER-IN-LAW, & 1 SISTER-IN-LAW; SEVERAL NIECES & NEPHEWS.
THE FAMILY WILL RECEIVE FRIENDS FROM 5:00PM-7:00PM, MONDAY, OCTOBER 8, 2012 AT CARTER-TRENT FUNERAL HOME, 1115 HIGHWAY 11W, CHURCH HILL,TN. WITH GRANDSON, REV. BRIAN BURCHFIELD SINGING & PREACHING & NEPHEW,REV. ED McLAIN OFFICIATING. GRAVESIDE SERVICES WILL BE CONDUCTED AT THE LONG'S BEND CEMETERARY, SURGOINSVILLE,TN. ON TUESDAY, OCTOBER 8, 2012 AT 11:00AM. THOSE WISHING TO ATTEND ARE ASKED TO MEET AT THE CEMETARY AT 10:55A.M. ANY CONDOLENCES MAY BE SENT BY EMAIL TO brian@brianburchfield.com OR GO TO http://www.brianburchfield.com/ for any updates.
Posted in
Prayer Requests
|
Comments Off

on Prayers Needed for Burchfield Family
Written by SGN Scoops on August 24, 2012 – 4:25 am -
"On August 5, with no symptoms or warning," says Woody Wright,  "Stephen Hill suffered a massive heart attack and finished his earthly assignment. He had just finished sound check for an evening concert at a church in Lumberton, North Carolina. Many of you have asked how you can help Stephen's family in a tangible way. Stephen worked tirelessly and constantly to support his family. Never dreaming of such a tragic, life-ending event at such a young age, the family faces what seems to be an impossible situation. Thankfully, there is a tax-deductible way that you can contribute and help the family in this most difficult of times. To learn more, visit:
http://www.handsoflove.org/gnmr/?page_id=292
"On behalf of the Kathy, Melody, Miriam and Caleb, I thank you in advance for your support."  Woody Wright, Good News Music Radio With Woody Wright
Tags:
Good News Music Radio with Woody Wright
,
Southern Gospel News
,
stephen hill
,
Woody Wright
Posted in
announcements
,
Prayer Requests
|
Comments Off

on Stephen Hill Memorial Fund
Written by SGN Scoops on August 23, 2012 – 2:19 pm -
(Kennedy, AL – August 23, 2012) Teresa Adams, radio promotions representative for Millennium Music Group, passed away Monday, August 20, 2012, at University Medical Center in Jackson, MS. She was 66 years old.
Born in San Pedro, CA in 1946, Adams spent most of her life as a resident of the Los Angeles area where she attended Azusa Pacific University and Liberty University, graduating with a Bachelor of Science degree in Psychology. She later served as Childcare Director at First Baptist of Lakewood.
 In 2002, Adams relocated to Millport, AL, where she fell in love with the small town environment of the deep south. A long-time fan and supporter of Southern Gospel music, she accepted a position as a radio promotions representative with Millennium Music Group, the radio promotions division of Wilds & Associates.
 Adams was a hard-working, honest and faithful employee who provided outstanding service to the radio industry and gained a positive rapport with radio personnel. She represented Millennium Music Group and its clients with Christian character and integrity. In regards to official music industry charts and promoting airplay, she has substantially helped contribute to the overall success of many Southern and Country Gospel artists.
 Teresa Adams was a mother of three daughters and four grandchildren. She was also a loyal friend to many, and will be deeply missed.
 A public memorial service will be held Friday, August 24, 2012, at 2pm(CT) at Millport Church of the Nazarene, 5728 Hwy 96, Millport, AL 35576.
Tags:
Southern Gospel News
,
Teresa Adams
Posted in
announcements
,
industry news
,
Prayer Requests
|
Comments Off

on Teresa Adams of Millennium Music Group Passes Away
Written by SGN Scoops on July 5, 2012 – 6:10 am -
The Perkins wish to congratulate Scott and Ashley Boreing on their new son, Kane Noland Boreing, who was born 8 lbs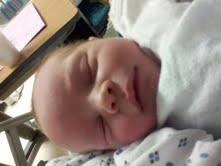 5.5 oz.. Kane was also born on Scott and Ashley's one year wedding anniversary! Congratulations to our tenor Dale & Barb Boreing on becoming grandparents! Dale's son Scott was recently deployed to Afghanistan to serve our country. Please keep Scott, and his new family in your prayers. Congratulations Boreing family!
Tags:
perkins family
,
Southern Gospel News
Posted in
Prayer Requests
|
Comments Off

on Baby News from the Perkins Family!
Written by SGN Scoops on July 1, 2012 – 11:50 am -
Chip Hefner, son of Southern Gospel Promoters Association President and Southmen Quartet Owner Jim Hefner, suffered a heart attack on Saturday, June 30. 
 Chip was admitted to the Huntsville Hospital in Huntsville, Alabama where they performed five bypasses.  Jim states, "We got to visit with him last night and he seems to be doing well for what he has been through, but we truly appreciate your continued prayers as he heals and recovers from this setback."
 Cards of Get Well and Encouragement can be sent to:
                    Southern Gospel Promoters Association
                    Attn:  Chip Hefner
                    P.O. Box 2594
                    Albertville, AL  35950
Tags:
Southern Gospel Music
,
Southern Gospel News
,
Southern Gospel Promoters Association
,
Southmen quartet
Posted in
announcements
,
Prayer Requests
|
Comments Off

on Prayers Requested for Chip Hefner