Written by Rhonda on November 16, 2010 – 5:41 pm -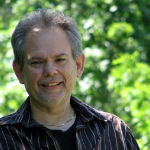 HOMEWOOD, Ill. – Rod Burton just released his latest single to Southern Gospel and Christian Country radio this month. The song, "Son of Man's Man," is set to hit DJs and radio programmer's desks this week via Airplay Radio Promotion's November 2010 disc.
"Son of Man's Man" is the first radio release from Burton since 2009's "Take a Stand" is also the debut single from Burton's latest inspirational release The Difference.
Rod said, "I love this song so much. It was written by Sue Duffield and has a great message that as men we need to emulate the Father. We can be cool and have it all together, but the most important thing we can do is to be like Him."
"Audiences love this song and see it as a challenge to not worry about the world image of a man, but instead focus on the God image of a man," continued Rod.
Friends, family, and fans are encouraged to call your local radio station and request "Son of Man's Man."
Rod recently released his debut recording for New Hope Music Productions – The Difference.  The Difference was produced by Grammy-winning engineer Adrian Payne and co-produced by Rod's longtime friend and talented session musician Jason Webb. This recording is the first release for the newly formed New Hope Music Productions – a recording company opened by Burton and Darrell Webb earlier this year.
The Difference is now available to purchase online or at live events.  For more information on the new recording, visit http://www.rodburtonmusic.com .
Fans are encouraged to visit Rod's MySpace at http://www.myspace.com/rodburtonmusicinc.  Rod's ShoutLife can be found at http://www.shoutlife.com/rodburtonmusic.
About Rod Burton
Rod Burton is one of Southern Gospel's most popular soloists. Described by family and friends as an interesting cross between big city businessman and down-home country boy, Rod is winning over fans all across the country. His current single is the Singing News Top 80 hit "Take a Stand."
Tags:
Darrell Webb
,
Jason Webb
,
New Hope Productions
,
rod burton
Posted in
announcements
|
Comments Off

on Rod Burton's "Son of Man's Man" Hits Radio This Month!