Written by Staff on September 15, 2018 – 9:32 am -
The Triumphant Quartet performed at Victory Baptist Church, which is located in Mt. Juliet, Tenn., on June 24. Craig Harris was on hand to take pictures.
---
---
Former Imperials and Gaither Vocal Band member, Jim Murray, is the minister of music at Victory Baptist Church, and he joined the quartet to sing a song.
More about Triumphant:
"Triumphant is the face of quality Gospel Music, Christian integrity, family values, friendship and dedication. The group has been that way since their beginnings in 2003, when the four friends first walked out on to the stage of the Louise Mandrell Theater, in Pigeon Forge, Tennessee as a headlining talent. Each current Triumphant group member was there in that defining moment, and has continued together ever since. Their smooth harmonies, and rich quartet sound quickly gained them national attention, recognition and concert demand. That popularity promoted the group in 2008, from singing daily at the theater, to touring nationally and performing in major concert venues, auditoriums and churches. It has also voted them the Fan Favorite Quartet in the Gospel Music field for the last nine years, and each group member also being nominated for and receiving various awards…" For the rest of the bio click here.
Read the full SGNScoops August  Magazine Here.
Download the PDF of SGNScoops Magazine HERE
Find SGNScoops On Facebook HERE
Listen To Today's Gospel Music Online HERE
Tags:
Aaron Dishman
,
Clayton Inman
,
David Sutton
,
Eric Bennett
,
Jim Murray
,
scotty Inman
,
Triumphant
Posted in
announcements
,
artists
|
Comments Off

on Triumphant sings up a storm in Tennessee
Written by Staff on August 16, 2016 – 7:11 pm -
Triumphant Quartet has announced the departure of GW Southard, their pianist of two years. GW responded this evening on Facebook: "I like to thank everyone for the countless messages. I would also like to thank Triumphant Quartet for giving me the opportunity to pursue a passion of mine and Eric Bennett for being a great Boss and leader! Thank everyone for the memories!!"
The group's new pianist is Aaron Dishman, formerly of the Dixie Melody Boys. According to the Singing News website, Triumphant is thrilled to welcome Aaron to their quartet. "'We've know Aaron for many years and always loved his kind heart and sweet spirit. But, he is also a very talented musician and singer. Former pianist GW Southard left the group in late June to serve on a church staff. We are very thankful for the two years GW was here and we wish him the best. We are extremely excited for the addition of Aaron on our team,' says Eric Bennett."
About Triumphant Quartet
According to the Quartet's website: "Triumphant Quartet has had four #1 songs and several others have climbed the Top 40 music charts, which has also contributed to their popularity. Gospel music fans agree that the triumphant sound is distinctive, solid quartet singing. But Triumphant excels in diversity, and also expands their musical borders to a wide variety of styles, that is enjoyed by church audiences and music lovers. When Triumphant takes the stage, the audience is entertained by the musical variety, the engaging personalities and a bond that is brought together by years of friendship. Audiences will find themselves smiling, laughing, crying, encouraged and uplifted. And most of all, they will walk away having had the Gospel Message presented to them in a powerful way, with a hope that many will receive Christ as their Lord and Savior. Jesus Christ is the focus of Triumphant. He is the reason they sing, and these four gentlemen stay consistent and steadfast in their goal of giving their very best in all they do and every song sung." See more on Triumphant's website.
For more Gospel music news click here.
Tags:
Aaron Dishman
,
Dixie Melody Boys
,
gospel music
,
GW Southard
,
Triumphant
Posted in
announcements
,
artists
|
Comments Off

on Triumphant Quartet personnel changes
Written by SGN Scoops Staff on August 10, 2016 – 10:39 pm -
It is with bittersweet emotion that the Dixie Melody Boys announce the departure of Aaron Dishman. Dishman served as baritone and pianist for the legendary quartet for the last four years. Ed O' Neal states, "Change is hard, but it's obviously nothing new for me. Aaron is one of the finest young men to ever come through the Dixie Melody Boys and I couldn't be prouder of the progress he's made over the last few years. I hate to see him go, but am excited about his future and I wish him nothing but the best. Just another graduate of EOU!"
Auditions for the baritone position will begin August 15. Further applicants may contact the Dixie Melody Boys at 850-529-0790, dxmldybys@aol.com, or by messaging the Dixie Melody Boys Facebook page.
Tags:
Aaron Dishman
,
Dixie Melody Boys
,
Southern Gospel News
Posted in
artists
|
Comments Off

on Aaron Dishman Exits Dixie Melody Boys
Written by SGN Scoops Staff on May 24, 2013 – 9:39 am -
The Dixie Melody Boys have announced the addition of Aaron Dishman to the legendary group as their new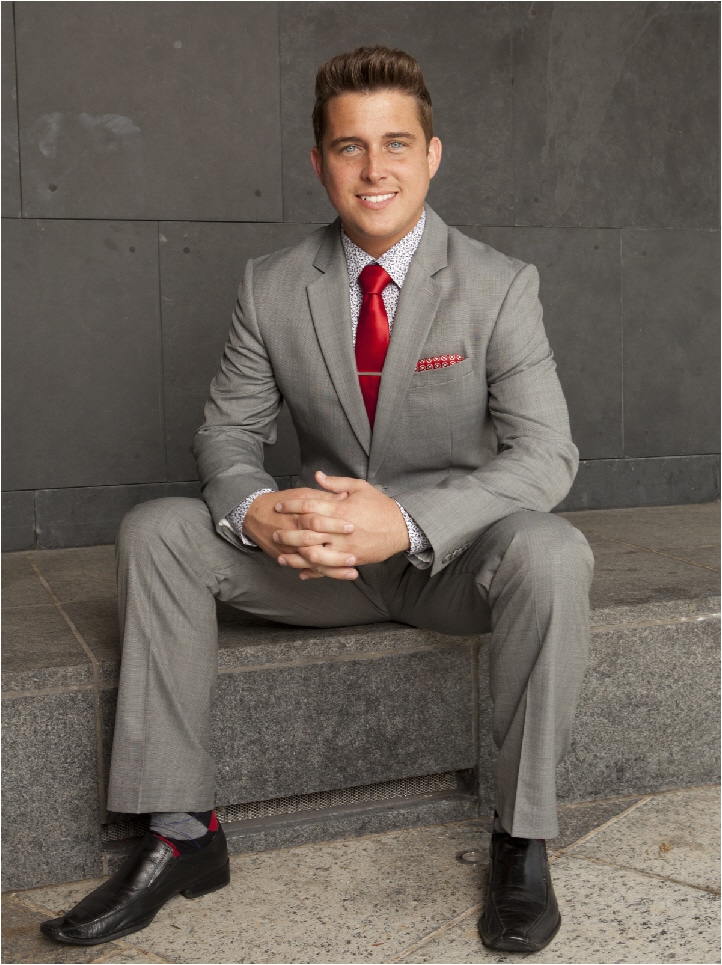 baritone and piano player. The group announced last month that Steven Cooper would be stepping down due to vocal issues but will stay on as their bass guitar player. "Aaron had filled with us in a few years ago at piano. We fell in love with his spirit. When this came open, we knew he would be a great fit." Said Ed O'Neal. Aaron Dishman is 26 and lives in Mississippi with his wife Erica. "We are excited to have Aaron join us. When he came to audition and sat down at the piano to sing us a song, you could feel God's spirit. He will add so much to our concerts and I know the fans will love him. " stated Matt Felts. Aaron will join the group in time to appear at the Memphis Quartet Show in June.
The Dixie Melody Boys were voted favorite Male Quartet for the second year in a row at last months Southern Gospel Music Fan Awards. They are currently accepting applications for the lead singer position. They will be back in the studio with Aaron and the soon coming lead singer to finish their sophomore album with Song Garden Music Group.
Tags:
Aaron Dishman
,
Dixie Melody Boys
,
Ed O'Neal
,
Memphis Quartet Show
,
Mississippi
,
southern gospel
,
Southern Gospel News
Posted in
announcements
|
Comments Off

on Dixie Melody Boys Announce Aaron Dishman As New Baritone And Piano Player