Written by SGN Scoops on April 17, 2012 – 1:32 pm -
Paul Heil of The Gospel Greats radio program is the guest on the current edition of Gospel Music Today. The Feature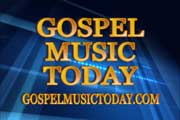 Group is Ken Turner and Valor III, and Ken and Jean Grady host southern gospel news and concert updates. Ken and Jean visit the Civic, in Neosho, MO, to hear The Missourians sing. Jean reviews a new CD by The Davis Family, and the show features singing by The Freemans and a vintage video by The Rusty Goodman Family. The latest edition of Gospel Music Today is online now at the Gospel Music Today website,
www.gospelmusictoday.com.
Exciting News – Gospel Music Today with Ken and Jean Grady won Absolutely Gospel's Pacesetter Award last week!  We are so grateful to the Unthank family for the beautiful awards ceremony.
Tags:
absolutely gospel awards
,
Gospel Music Today
,
Ken & Jean Grady
,
Paul Heil
,
Rusty Goodman Family
,
Southern Gospel News
,
the davis family
,
the freemans
Posted in
announcements
|
Comments Off

on Paul Heil on Gospel Music Today
Written by SGN Scoops on January 16, 2012 – 7:36 pm -
MURFREESBORO, Tenn. – (January 16, 2012) – The administrators and staff of AbsolutelyGospel.com (formerly SoGospelNews.com) are proud to announce the nominees for the 2012 Absolutely Gospel (SGN) Music Awards.  As in year's past, the nominees were chosen by the staff of AbsolutelyGospel.com and select media representatives.  Starting on February 1, 2012, the fans will get a chance to vote for their favorites in certain categories.
"Despite the major changes in our editorial staff this year, the site has seen very impressive growth this year, and we know part of that is because of our talented writing staff," mentioned Deon Unthank, Presidnet/CEO of AbsolutelyGospel.com. "Our staff did such a great job with nominations this year, and we are so proud of the work that they did."
 
Chris D. Unthank, Editor-In-Chief of AbsolutelyGospel.com said, "This year's awards represent impressive record breaking and a lot of 'first-times' for our awards program, and we couldn't be more thrilled! We applaud our staff and those other media representatives who voted for thinking outside of the box this year and really embracing what our awards program is all about." Read more »
Tags:
absolutely gospel awards
,
booth brothers
,
Chris Unthank
,
Deon Unthank
,
ernie haase and signature sound
,
Isaacs
,
Michael English
Posted in
awards
|
Comments Off

on Nominees for 2012 Absolutely Gospel Music Awards Announced