Written by Staff on October 9, 2015 – 1:52 pm -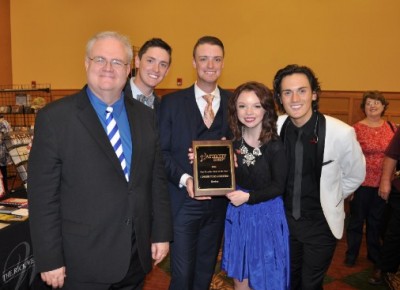 The Erwins Receive Award During NQC
Signal Mountain, TN (October 6, 2015) Harmony Road TV, a thirty minute Southern Gospel television program, recently announced the winner of their inaugural "Fan Favorite Video of the Year" award. A plaque commemorating the award was presented to The Erwins, during this year's National Quartet Convention, by program host, Les Butler."I Choose to be a Christian," the inspiring video from the Erwins, was chosen from a group of eleven videos in an online fan poll of the programs most popular Southern Gospel videos of the year.
Keith Erwin, of the Erwins, said, "We were so surprised to have been given this award! This was our first video, and for it to win an award… just WOW! We are thankful for everyone who voted for "I Choose to be a Christian." We are blown away by your support."  Erwin continues, "Also, we want to thank Landon Beene and Stowtown Records, along with Scott Godsey for making the video.  Thank you also to Les Butler and Harmony Road TV for sharing it with the world."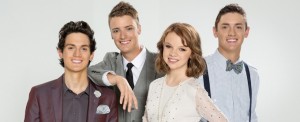 "All of us at Harmony Road TV appreciate artists who go to the time and expense of creating concept videos, which bring their songs to life," said Roger Spears, program producer. "In today's media climate, with more and more competition for the viewers attention, and families sifting through hundreds of TV channels, a great concept video will catch the viewers eye, gain their attention, and allow them to hear the message the song presents," he concluded. Harmony Road TV wanted to offer this award as a thank you to all the artists and producers who develop these inspiring videos.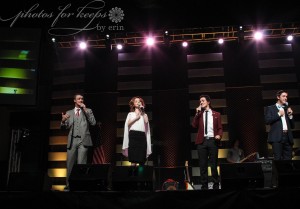 Harmony Road TV is produced by Harmony Road Productions, and is now available to over 90 million homes nationwide through a series of networks, cable systems, local stations, online networks, a mobile app, DirecTV, and Amazon Fire.  For details, visit www.harmonyroadtv.com.
Allan Rhodes is the programs Technical Director and Associate Producer.  Gospel Music veteran Les Butler is the show's host.
For for all the latest artist news and features visit SGN Scoops
mainpage
.
Tags:
Allan Rhodes
,
gospel music
,
Harmony Road TV
,
I Choose To Be A Christian
,
Les Butler
,
Roger Spears
,
southern gospel
,
The Erwins
Posted in
announcements
,
artists
|
Comments Off

on Harmony Road TV Announces 2015 "Fan Favorite Video of the Year"
Written by SGN Scoops on December 5, 2013 – 1:15 pm -

Signal mountain, TN December 5, 2013:
Harmony Road is pleased to present special Christmas programs, airing the next two weekends on The Heartland Network, theWALKtv, WATC57 Atlanta, www.wmjn29.com and other outlets.  These programs are co-hosted by Scotty Inman and feature the music of The Collingsworth Family, and the Triumphant Quartet. Harmony Road is hosted by Singing News Publisher and Solid Gospel radio host, Les Butler.
Music includes "Mary Did You Know" by the Triumphant Quartet, and a powerful rendition of "Oh Holy Night" performed by Kim Collingsworth on the piano as well as classics including "The Most Wonderful Time of the Year", "Winter Wonderland" and "Mary Did You Know".  Harmony Road will feature Christmas music the first three weeks in December. This week's program originates from the beautiful lobby of the Music Road Hotel in Pigeon Forge, TN.  You can find more info at www.musicroadresort.com.
More information on Harmony Road and its growing list of affiliates can be found at www.watchheartlandtv.com , www.harmonyroadtv.com or www.facebook.com/harmonyroadtv, or www.thewalktv.com.
Other team members include musician Cody McVey providing special interviews and insights, as well as Roger Spears, Producer and Allan Rhodes, Technical Director
Tags:
Allan Rhodes
,
Cody McVey
,
Kim Collingsworth
,
scotty Inman
,
Southern Gospel News
,
triumphant quartet
Posted in
announcements
|
Comments Off

on HARMONY ROAD CHRISTMAS SPECIALS FEATURE COLLINGSWORTH FAMILY AND TRIUMPHANT QUARTET Co-Hosted by Scotty Inman